The year 2022 has been the best year for hardware enthusiasts and gamers since 2020, as the supply and pricing of graphic cards have been getting much better than what we had previously seen; on top of that, we have some more exciting news about the upcoming AMD RX 6×50 XT Series, based on RDNA2 Refresh architecture, which was initially rumored to be launched by AMD on April 20th. Still, now recent reports suggest that we could expect the new RX 6×50 XT Series to be launched on May 10th.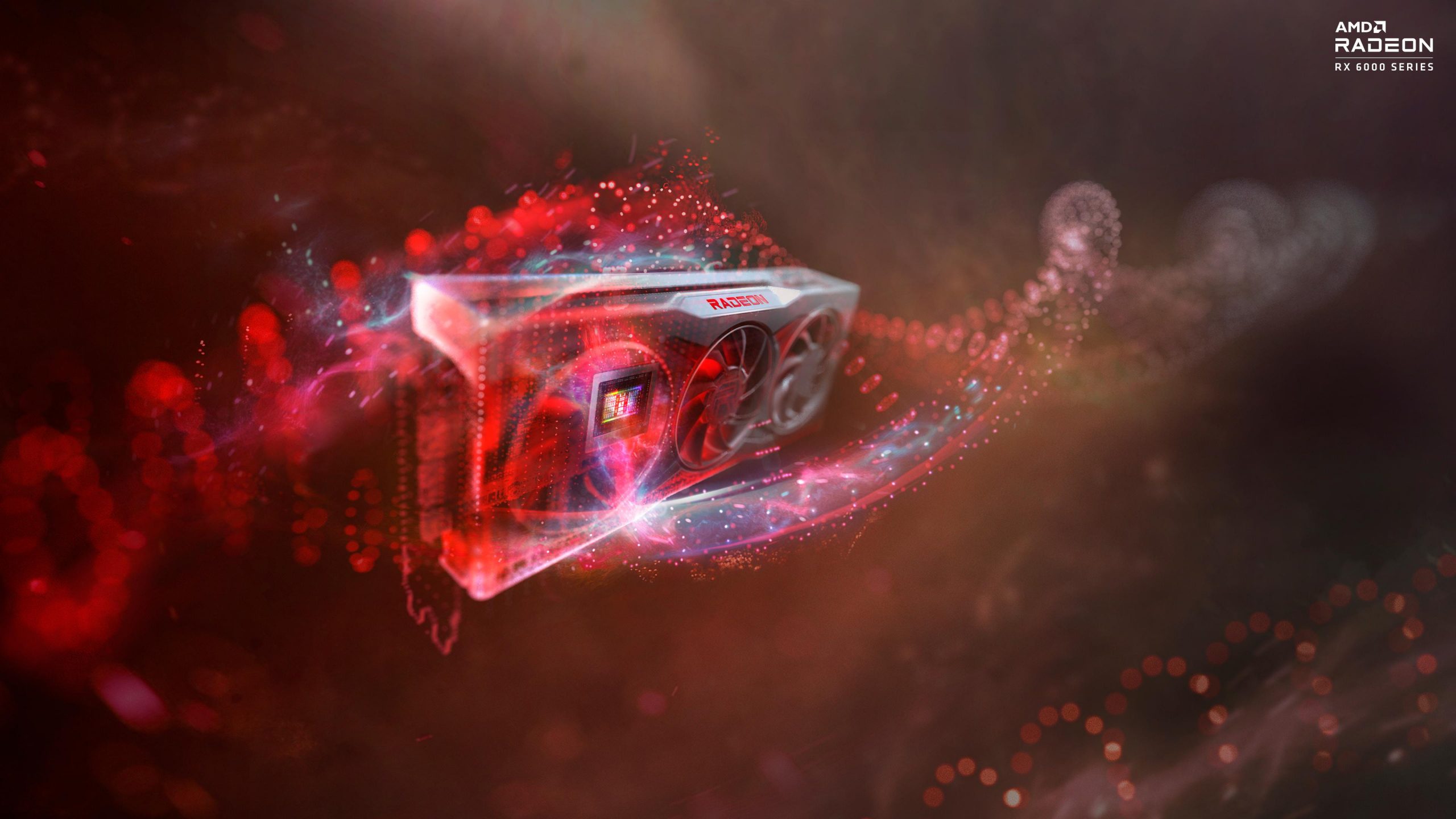 The RDNA 2 refresh lineup, which is expected to include the three graphics cards Radeon RX 6950 XT, 6750 XT, and 6650 XT with faster memory, will be released on April 20th, according to sources of Computerbase. Furthermore, the Radeon RX 6400 should eventually make its way outside of OEM PCs and into the DIY market.
Until recently, it was said that April 20th was the deadline for the RDNA2 refresh, but now it is said to be postponed to May 10th at short notice. Several variants are still planned to be sold as Radeon RX 6950 XT, 6750 XT, and 6650 XT. – ComputerBase
Radeon RX 6950 XT, 6750 XT and 6650 XT
The first look of the upcoming RX 6×50 XT Series has also been revealed by VideoCardz, who claims that the picture was sent to them through a highly trusted source with an excellent track record for the last ten years and goes by the name of Disclosuzen. This time around, AMD is looking to change things up a bit as it is expected that the Midnight Black Edition of the RX 6×50 XT Series will also be launched.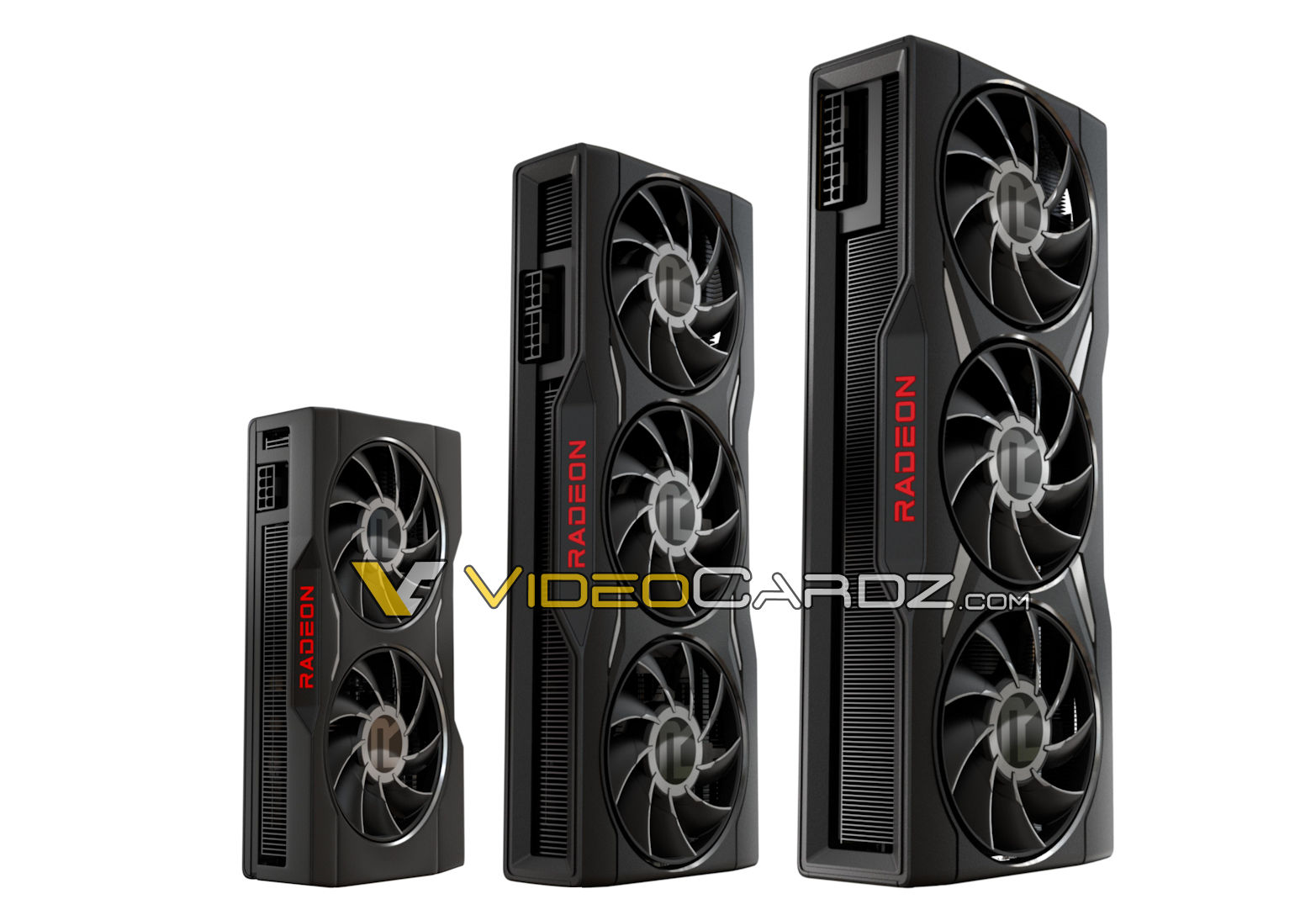 All three of the future models have the same increased memory spec of 18 Gbps, but no details on the changes made to those new SKUs have been shared. Boost clocks and board power enhancements are still on the table.
It's also important to note that the RX 6650XT features a redesigned cooler. It is now a dual-fan design rather than a single-fan design. As a result, it matches practically all custom RX 6600 XT variants. However, it may have been necessary to fulfill new power and performance standards for this SKU. The same can be said with the RX 6750XT, which now has a third fan. Both MBA (manufactured by AMD) variants are likely to be sold through the company's official store. For the RX 6500XT single-fan reference design, this was not the case.
Alleged Specifications of AMD RDNA2 Refresh Lineup:
Unlike the GeForce RTX 3090 Ti, the Radeon RX 6X50 XT lineup does not yet include the new 12VHPWR power connector. When upgrading from the 6650 XT to the 6950 XT, the reference cards have an 8-pin, 8 + 6 pin, and 8 + 8 pin set of power connectors —reducing the need for a new power supply or adapters to meet their power requirements.
Although there has been no real news from AMD itself yet, we will have to wait for the 10th to have a better idea of what specifications are present in the upcoming models. Still, for now, we do have alleged specifications revealed by VideoCardz:

Nonetheless, we hope that we finally get to see the upcoming RX 6X50 XT series models, and hopefully, no more delays are scheduled in its launch. AMD has quite a lot of pressure on themselves this time around as not only do they have to compete against Nvidia but other players too as Intel has also made it clear that they are interested in the GPU market together with multiple Chinese vendors also trying to crack in the market so AMD has a lot on its plate and it simply needs to exceed expectations this time around.
Related News: NVIDIA Dominating Steam Hardware Survey; GTX 1060 Still At No.1
Was our article helpful? 👨‍💻
Thank you! Please share your positive feedback. 🔋
How could we improve this post? Please Help us. 😔