There's one exciting piece of news regarding a new GPU manufacturer, and don't worry, it's not about the Intel graphics cards but instead about one that is only manufactured domestically in China. Changsha Jingjia Micro is a Chinese GPU manufacturer known for producing high-reliability and low-power GPUs in China. It taped out its first domestically-produced GPU chip JM5400 back in April 2014.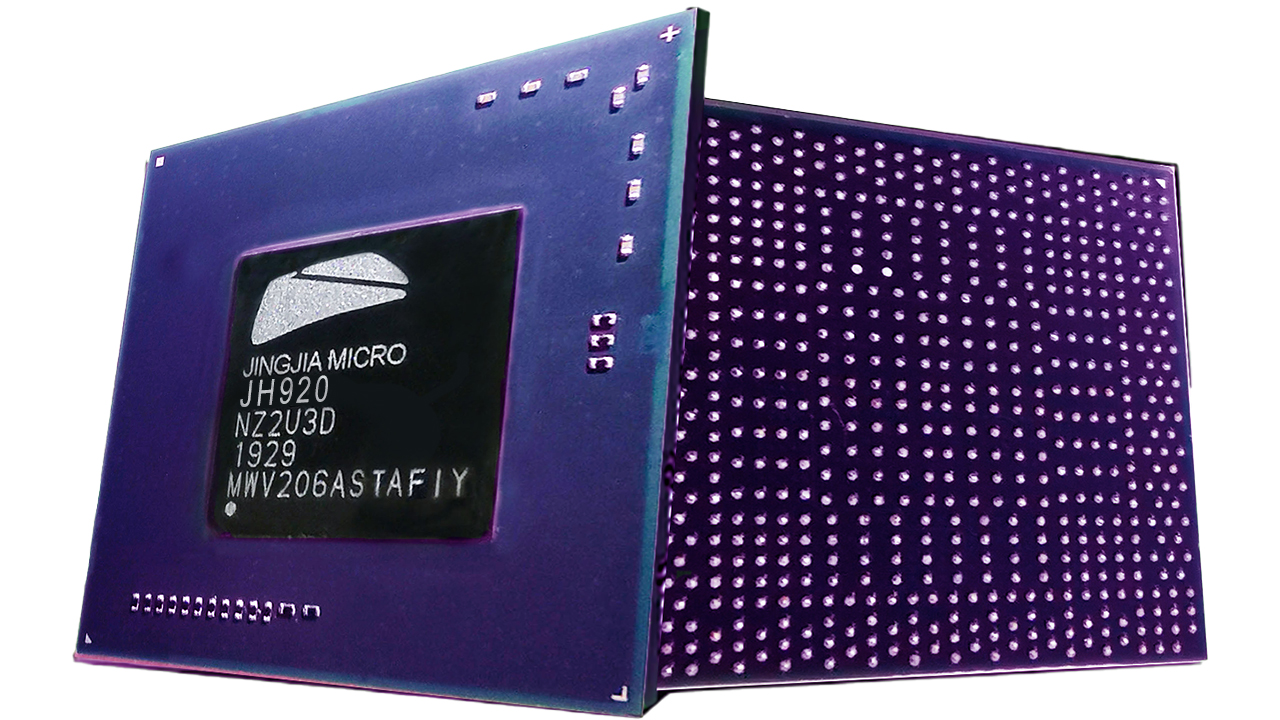 After its success, the 7-series JM7200 was launched. According to an analysis by Soochow Securities, it completed its testing phase in September 2018 and received the first order with a contract value of around $22,795 in March 2019.
Jingjia Micro has almost recently taped out its top-of-the-line 9-series products. The 9-series products are better in every way, showcasing true power and improvement from its previous series, and it is expected to surpass them with ease.
Among these products is Jingjia Micro's latest flagship GPU JH920, released on December 2021, easily comparable to NVidia's GTX 1050. The JH920 uses the 14nm technology. The single-precision floating-point performance is 1.5TFlops, with the pixel filling rate of the chip being 32G Pixels/s. It is quite power-efficient, consuming only 30W.
Whereas NVidia's GeForce GTX 1050 also adopts a 14nm process. It has a single-precision floating-point performance of 1.733TFlops, with a pixel fill rate of 36.43G Pixels/s. The power consumption is 75W, a considerable difference from the JH920.
Since the 9-series has been recently released, its official arrival in the market will be later this year, which is unknown. Even though its official launch date is unannounced, the company revealed that it has already signed a cooperation agreement and has won a large order of 100,000 GPU chips.
According to Jing Jiawei's announcement, "A company plans to purchase 100,000 9 -series chips from Jing Jiawei. This series of products can meet the high-performance display requirements of geographic information systems, media processing, CAD-aided design, games, virtualization, etc. and artificial intelligence computing need."
Jing Jiawei did not disclose the details of the customer and the purchased amount. However, the fascinating part is that 100,000 units will be processed in March 2022, perhaps at the end of the month, with an expected price per piece being over $80.
We can speculate a lot from this bit of information. Since it's already March, the official launch might be sooner than we assume. The price tag is also not fully revealed but using this information, it is safe to say that it will be far cheaper than NVidia's GTX 1050, whose cheapest variant costs above $220 while the expected price of JH920 is 499 Yuan (78.44 USD). People have thought about the possibility of a GPU market crash that could occur after stacks of these cheap Chinese GPU chips invade the international market.
Ultimately, this could mean a turning point for Jingjia Micro because if they decide to produce these internationally, Nvidia and AMD might have a serious competitor they weren't expecting.

Was our article helpful? 👨‍💻
Thank you! Please share your positive feedback. 🔋
How could we improve this post? Please Help us. 😔
[News Reporter]
Avinash is currently pursuing a Business degree in Australia. For more than three years, he has been working as a gaming journalist, utilizing his writing skills and love for gaming to report on the latest updates in the industry. Avinash loves to play action games like Devil May Cry and has also been mentioned on highly regarded websites, such as IGN, GamesRadar, GameRant, Dualshockers, CBR, and Gamespot.