Alan Wake 2 is one of the most hyped games in 2023, and players want to know how it will perform on various consoles.
While both the PS5 and Xbox Series X are set to offer performance modes, it has been confirmed that the Xbox Series S will not have the same luxury. Remedy states that this decision is based on practical considerations.
Why it matters: Remedy's decision to skip performance mode on Xbox Series S may be disappointing for users who prefer the smoother 60FPS in modern games. In that case, they will only be able to play the game at 30FPS.
I'm glad to say that Alan Wake 2 will have a Performance mode on PS5 and Xbox Series X. The game has been built from the beginning as a 30fps experience focusing on visuals and ambiance, but somehow we have managed to include a solid Performance mode. We'll talk details later.

— Thomas Puha (@RiotRMD) September 27, 2023
The performance mode lets players enjoy a smoother experience by reaching 60FPS, surpassing the standard 30FPS. This mode is set to heighten the immersive horror in Alan Wake 2. However, it appears the Xbox Series S will ship with a single frame rate mode.
While talking to GameInformer in an interview, Remedy confirmed that they will skip the performance mode on Xbox Series S. Unfortunately, the decision may leave some players yearning for the elevated frame rate experience.
This brings back memories of Remedy's previous challenges, especially on the lower-spec current-gen Xbox. In 2021, after launching Control on the current-gen consoles, the studio openly talked about the difficulties of optimizing for the Xbox Series S.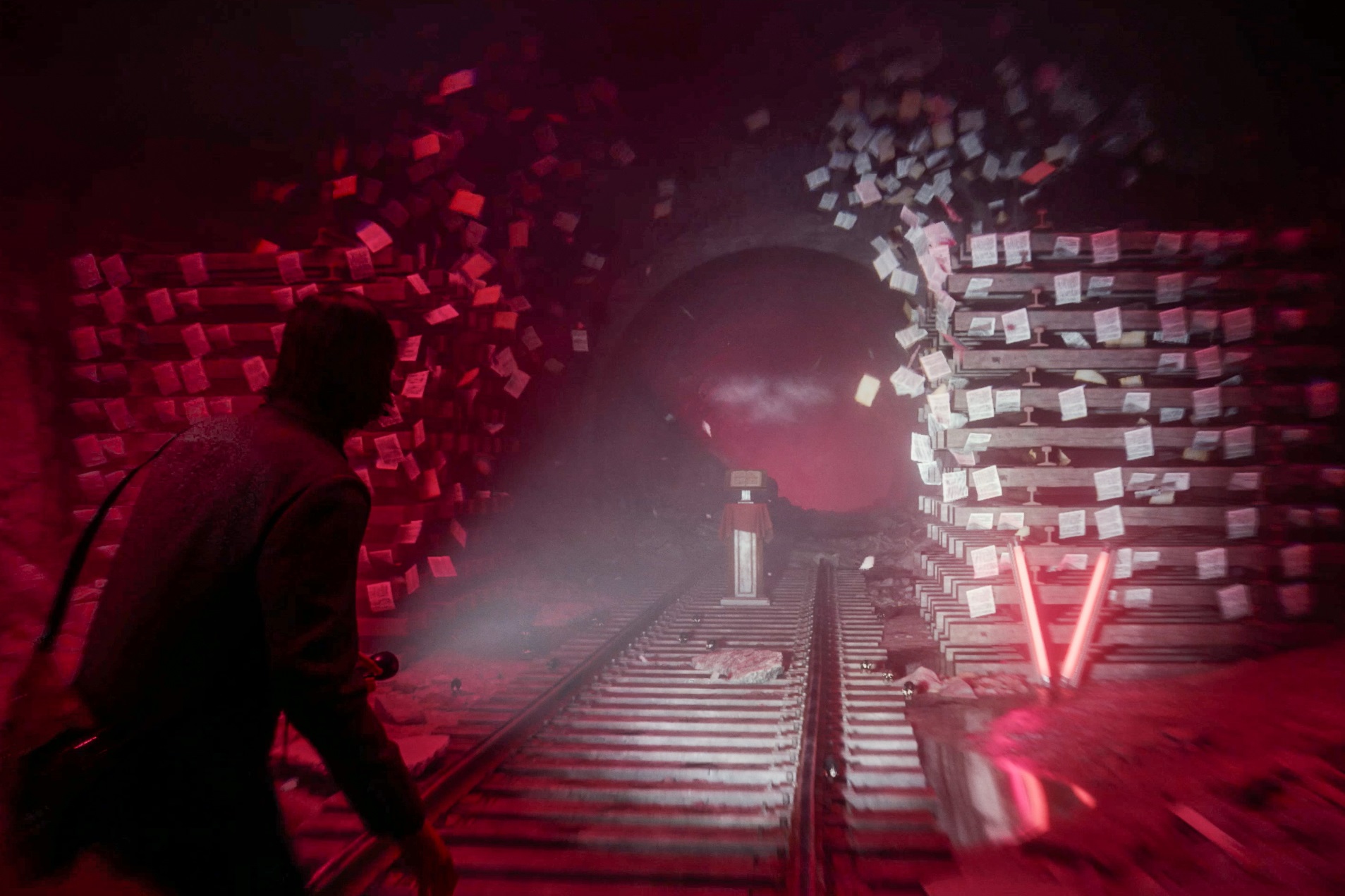 This past experience likely played a role in the frame rate of Alan Wake 2 on the Xbox Series S. The game might also run at 900p, or even 720p, upscaled up to 1440p, but Remedy is yet to confirm resolution targets.
Fortunately, Xbox Series S users will not receive a subpar experience. When Remedy announced the performance mode, it confirmed Alan Wake 2 was designed to be played at 30FPS from the beginning. Therefore, the Xbox Series S will provide the experience Remedy intended.
Alan Wake 2 is scheduled for release on October 27, and it will be available on major consoles and PCs, though the latter is exclusive to the Epic Games Store. The game was originally slated for release on October 17 but was delayed to avoid the release of big titles like Spider-Man 2.
While Xbox Series S owners may miss out on a performance mode, the essence of Alan Wake 2 remains intact. Fans of the original title can anticipate diving into the mysteries of Remedy's most important title with great excitement.
Was our article helpful? 👨‍💻
Thank you! Please share your positive feedback. 🔋
How could we improve this post? Please Help us. 😔
Passionate gamer and content creator with vast knowledge of video games, and I enjoy writing content about them. My creativity and ability to think outside the box allow me to approach gaming uniquely. With my dedication to gaming and content creation, I'm constantly exploring new ways to share my passion with others.