Assassin's Creed Mirage was marketed as a return to form for Ubisoft's biggest IP. The game offers a streamlined experience lasting around 20-24 hours and focusing on an already established formula.
These elements earned it a positive reception, with a few exceptions. Nonetheless, many have been excited to finally return to a modern rendition of the traditional style of Assassin's Creed.
However, Ubisoft's latest move may curb some of the enthusiasm surrounding Assassin's Creed Mirage. Following the reviews, Ubisoft has added Denuvo to the game via a day-one patch.
Why it matters: Most games come with Denuvo on PC, leading to a distaste for the DRM among PC gamers. While Denuvo believes the DRM does not affect performance, many reports have shown otherwise.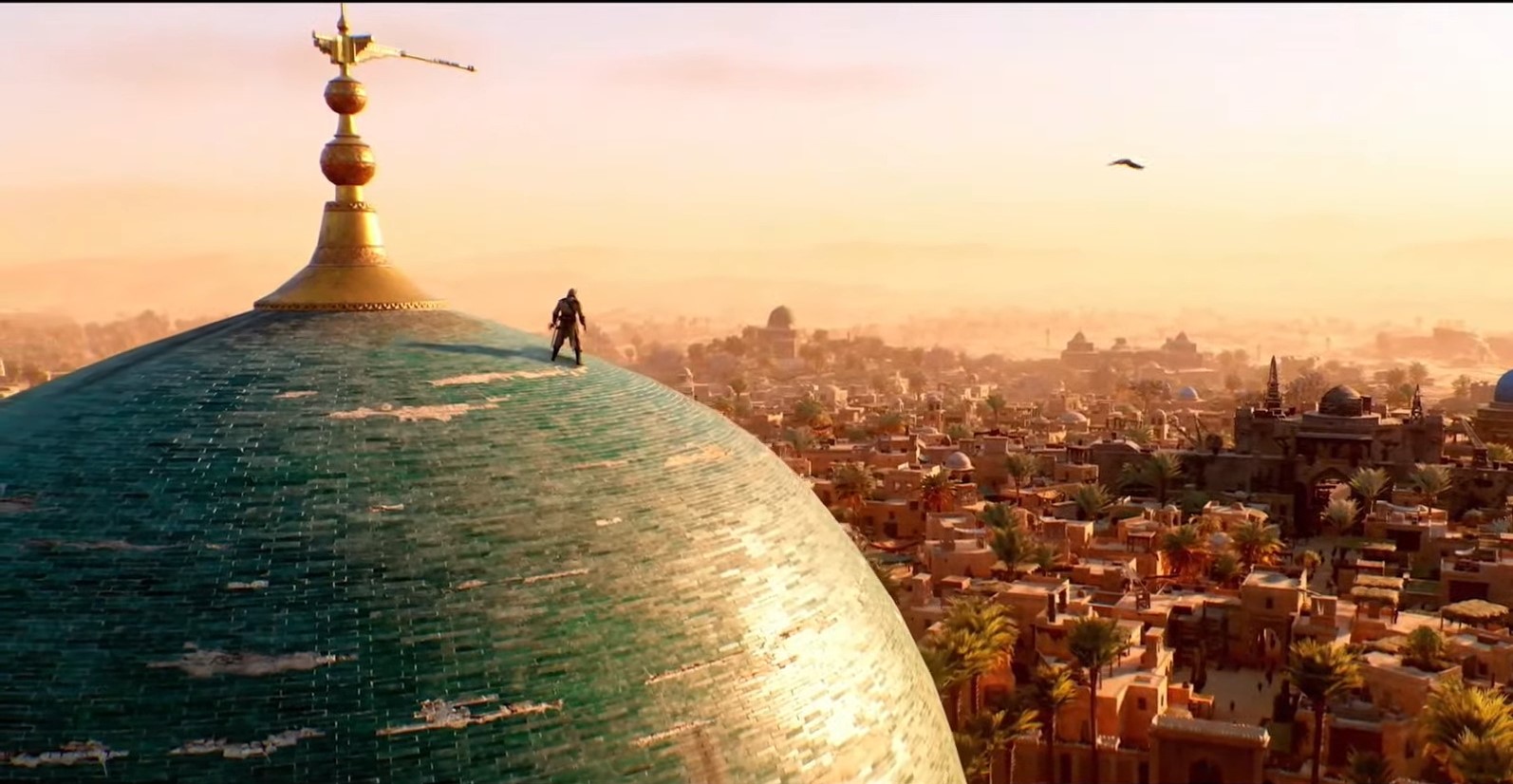 As noted on Resetera, the day-one patch has added Denuvo to Assassin's Creed Mirage.
The addition of Denuvo has become common in games as publishers attempt to combat piracy. Recently, games like Ghostwire: Tokyo added the DRM through an update, leading to widespread review bombings on Steam.
Assassin's Creed has traditionally employed the use of Denuvo, becoming one of the most frequent examples of performance hitches due to the DRM. Assassin's Creed Mirage is following suit, but it remains to be seen if it will show similar issues.
However, Ubisoft's implementation suggests that the publisher hoped to lure customers into pre-ordering the game before secretly adding Denuvo. While reviewers do not usually criticize Denuvo, this also ensured any potential negatives were held back in the reviews.
Following the discovery, many have expressed their disappointment at the lack of transparency from Ubisoft, calling the publisher out for the stealthy implementation of Denuvo.
Judging from the reviews, Assassin's Creed Mirage is already not the best PC port, showing a few stutters and the lack of an option to disable chromatic aberration. The addition of Denuvo is likely to become yet another point of contention for the PC port.
While games like Forspoken and Doom Eternal have shown a pattern of publishers removing Denuvo after release, the same cannot be said for Ubisoft's games.
Assassin's Creed games from the last few years continue to use the DRM to date, so the upcoming release is expected to follow this tradition.
Nonetheless, Assassin's Creed Mirage is now available to play. While the game is currently limited to PCs and consoles, it will be headed to the iPhone 15 Pro smartphones in the future, along with native games like Resident Evil 4.
Was our article helpful? 👨‍💻
Thank you! Please share your positive feedback. 🔋
How could we improve this post? Please Help us. 😔
[News Reporter]
Obaid is pursuing a Law degree, while working as a content writer. He has worked as a gaming writer for over a year because of his passion for the medium and reporting the latest updates in the industry. Having played hundreds of games, Obaid finds himself coming back to Elden Ring and Red Dead Redemption 2, with these games being among his favorites. He has also been mentioned on highly regarded websites, such as Wccftech, Metro UK, PS Lifestyle, GamePressure, VGC, and Gamespot.