The hype surrounding Starfield has been surreal. Millions of Bethesda fans have been waiting for this new IP since 2018, and many were curious to learn more after the review embargo lifted today.
With just one day left before the early access period begins, reviewers have given their final verdict on Bethesda's ambitious RPG. The reviews have been highly positive, and Starfield appears to be another high-quality RPG from the studio.
Why it matters: Following the poor reception of Redfall, Starfield was expected to redeem Xbox and its first-party offerings. This led to a lot of excitement for the reviews.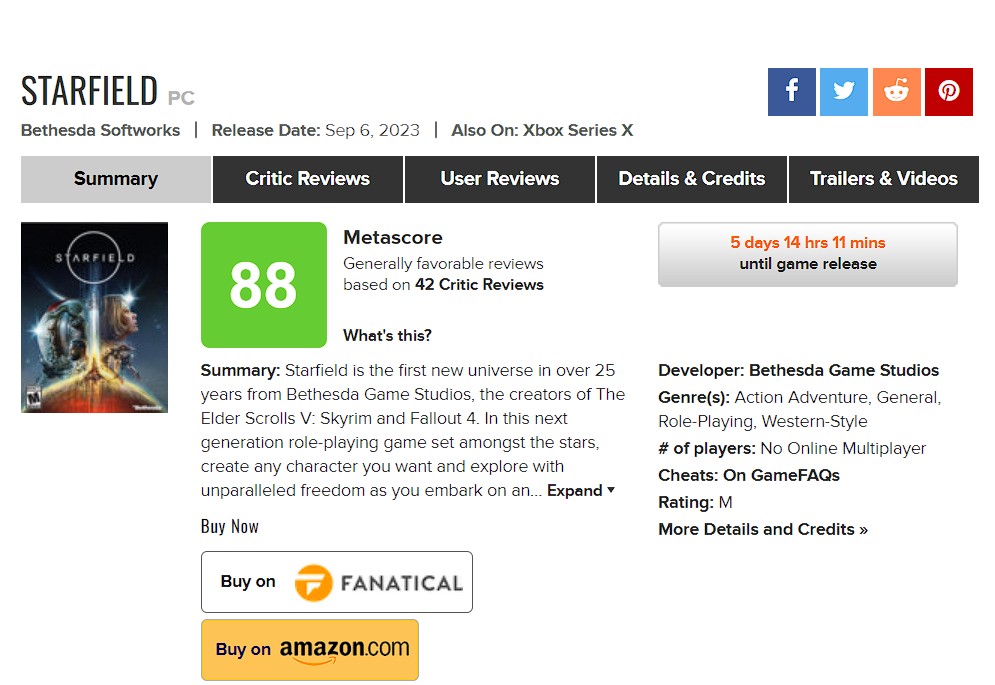 A few of the Starfield review scores can be seen below:
VGC 10/10
Twinfinite 9/10
Gamespot 7/10
GamesRadar+ 10/10
IGN 7/10
Forbes 9.5/10
Destructoid 10/10
PCGamesN 7/10
WCCFTech 9/10
The score on Metacritic has averaged out to 88/100 based on 42 reviews for the PC release. Xbox Series X reviews have led to the same score with 29 reviews.
Starfield has taken inspiration from the likes of Interstellar, and this leads to an incredible sense of scale and wonder in its vast universe of over 1,000 planets. This part of the game has earned a lot of praise.
Another positive aspect has been the frequency of bugs, or lack thereof. Prior to release, Starfield was promised to be Bethesda's most polished RPG, and reviews have confirmed that this is the case.
Space combat is also a highlight, with plenty of varied ships and satisfying scenarios, like players facing off against pirates. Some reviews have even claimed that Starfield is the best RPG after Skyrim.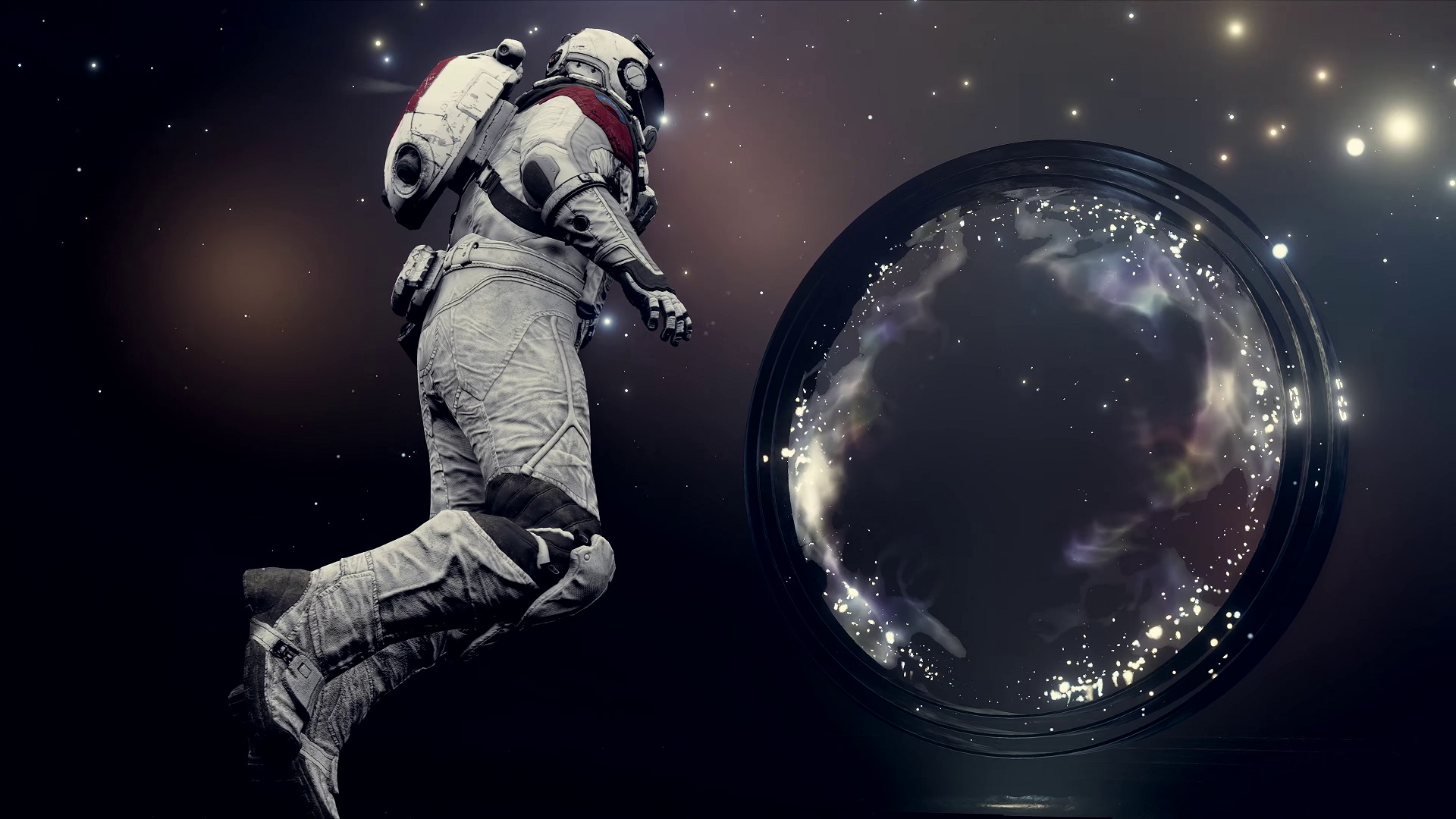 On the other hand, mechanics like the game's traversal system have been criticized.
Reviewers have found Starfield's lack of seamless traversal between planets disappointing. The game relies on fast travel and loading screens to navigate the 1000 planets, leading to a world that feels somewhat disconnected.
Others claim to have been disappointed with the emptiness of many of the 1000 planets. While this was to be expected due to the sheer scale of the game, reviewers have pointed to mundane exploration as a result of this emptiness.
Nonetheless, the game appears to be a worthy addition to the growing list of exceptional releases in 2023.
Bethesda spent eight years creating its latest release. Judging from the reviews, this time was spent well, leading to a new beginning for the developer after the poor launch of Fallout 76.
Microsoft hoped to use Starfield as a starting gun for its long list of first-party releases over the console generation. The RPG appears to have done its job, and the rest is now up to Xbox and its other studios.
Was our article helpful? 👨‍💻
Thank you! Please share your positive feedback. 🔋
How could we improve this post? Please Help us. 😔