In the gaming industry, there is often great anticipation when a game is developed by Arkane Studios, the team behind the beloved Dishonored franchise and the underrated Prey. However, their latest game, Redfall, faced a rocky reception despite having potential.
Recently, Redfall received a patch addressing various problems and adding a 60 FPS mode on the Xbox series S/X. The patch brought major performance improvements on PC, but the game has failed to regain players on Steam.
Why it matters: Earlier this year, Bethesda stated that they believe Redfall will remain relevant for years to come. However, it seems the players have abandoned the game for good months after its launch.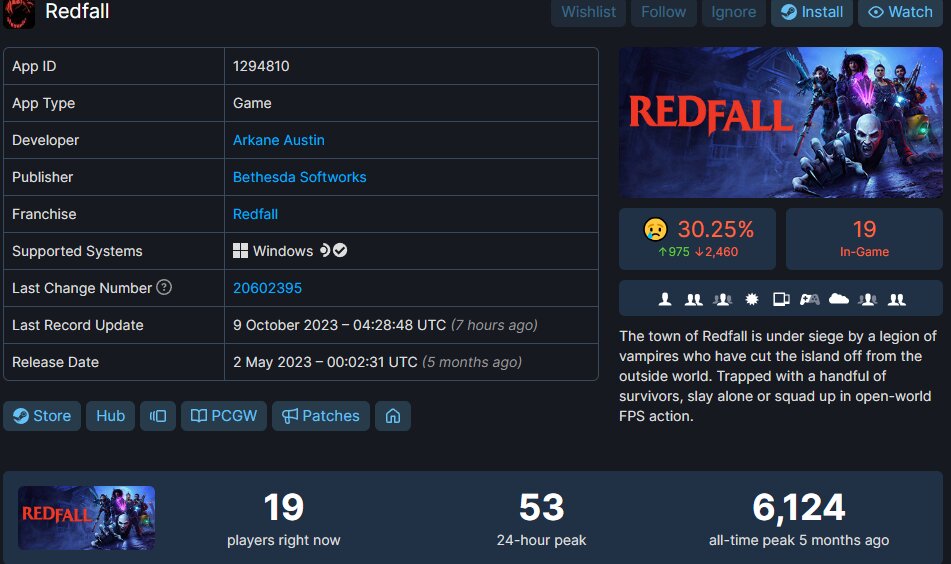 Arkane Studios finally broke the silence by introducing a new update that fixed various performance issues on PC.
The update was supposed to be a fresh start for the game, but it failed again. Redfall is limited to 19 active players at the time of writing – a concerning stat for the first-person shooter game.
Arkane Studios' latest release arrived with high hopes but faced severe criticism from critics and players. People were unhappy with silly AI, dull missions, and technical problems.
Reports also claimed the studio wanted Microsoft to cancel the vampire-themed game. Despite the challenges, Redfall did have thousands of players on Steam at first, peaking at 6,124 concurrent players.
But those numbers have dropped drastically since then. In the past 24 hours, the game only had 53 concurrent players at its peak, and now this count is down to just 19, according to SteamDB.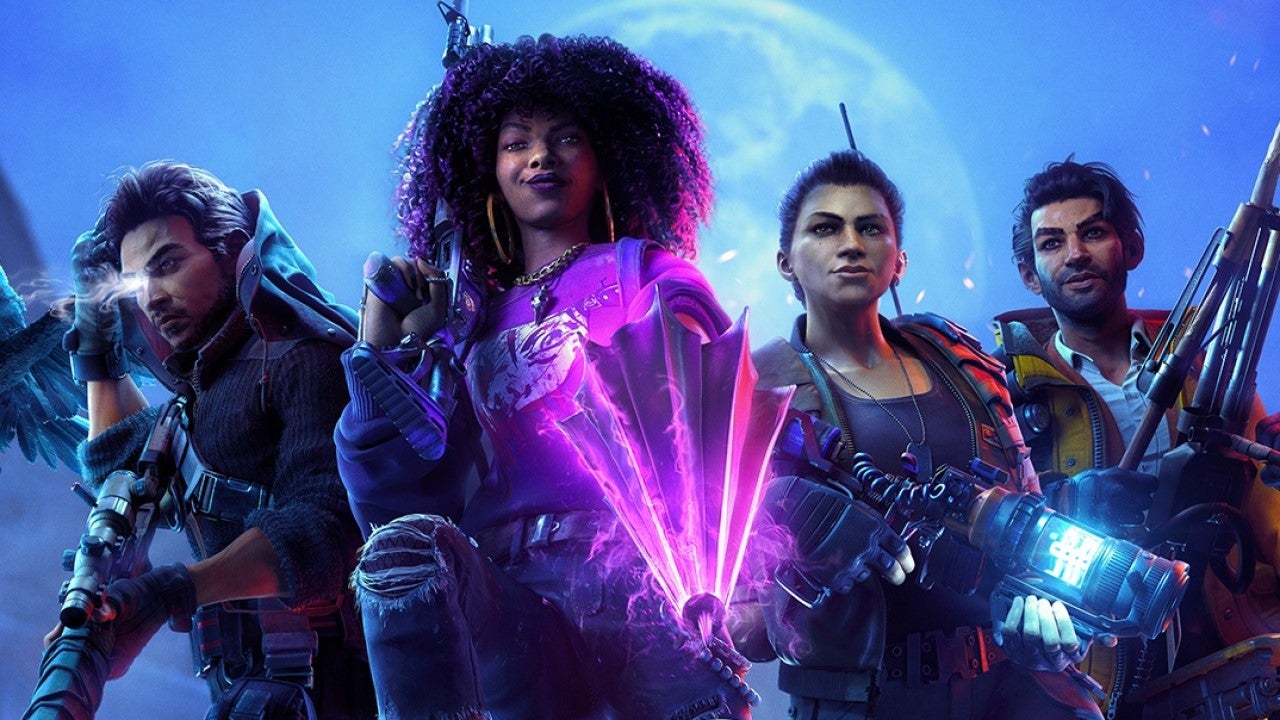 This decline isn't a one-time thing, as the player count has often dropped to single digits in the past few weeks, sometimes even hitting as low as two players.
A big challenge for current players is finding enough people to make a full team of four on Steam. It is important to mention that even though this is a problem, Redfall has a solo-play option.
Due to a plethora of issues on PC, Redfall joined the list of 15 worst-rated games on Steam shortly after its release. The game has also become Arkane Studios' worst-rated game to date.
Redfall's journey thus far has been riddled with hurdles. Yet, Bethesda remains dedicated to improving the game. Like any growing game, time will decide Redfall's fate.
With Bethesda's support, Arkane Studios is ready to guide it to smoother sailing ahead. However, things are not looking great for this vampire-themed first-person shooter.
Was our article helpful? 👨‍💻
Thank you! Please share your positive feedback. 🔋
How could we improve this post? Please Help us. 😔
Passionate gamer and content creator with vast knowledge of video games, and I enjoy writing content about them. My creativity and ability to think outside the box allow me to approach gaming uniquely. With my dedication to gaming and content creation, I'm constantly exploring new ways to share my passion with others.