Story Highlights
The Modern Warfare 3 launch led to record traffic for internet providers like EE, BT, and Virgin Media.
One reason for the record could be the massive download size.
Despite being the worst-rated Call of Duty game in the mainline series, it is doing very well.
Modern Warfare 3 has fans excited because it features all 16 maps from Modern Warfare 2 2009. Fans have also been looking forward to the zombie mode since this series has typically skipped zombies in favor of other modes.
However, on release, many were disappointed by the campaign, which lasted less than 4 hours. Despite mixed reactions early on, the game seemingly had a massive launch, causing record traffic for internet providers in the UK.
Why it matters: Call of Duty games have proven to be immune to failure. Even when they are criticized, these games usually end up at the top of the best-sellers in a given year.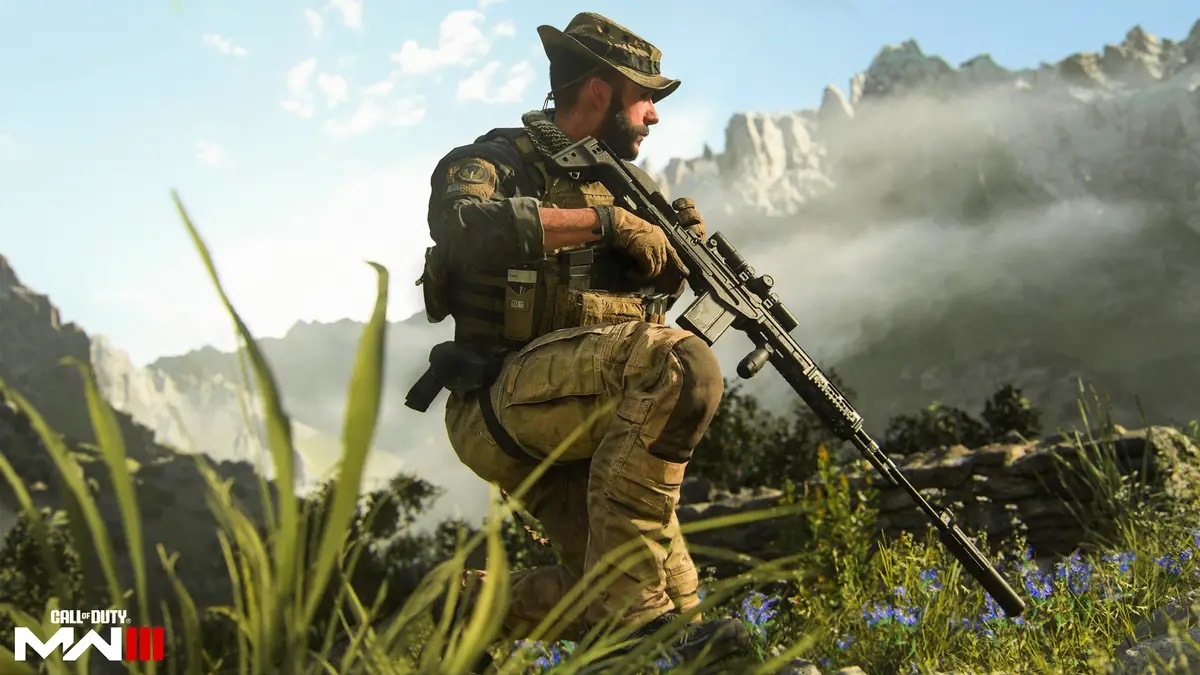 Eurogamer has noted that, according to EE, BT, and Virgin Media, the launch period, along with the pre-load period, has driven record traffic for the internet providers. Virgin Media said:
"A 22 percent increase on the peak traffic seen during last week's return of Fortnite's original map."
This could have happened due to the massive size of the game. With new updates coming in, the game's size is continuously increasing, leading to massive downloads. Regardless, another reason could be the fact that Call of Duty is just insanely popular.
Modern Warfare 3 also became the biggest game to contribute to a broadband peak for EE and BT. All of these factors highlight that Activision's decision to release a premium $70 title was very smart from a business point of view.
Unfortunately, this traffic may be one of the only positive things about Modern Warfare 3, as the game has been receiving a lot of criticism since its release. Even before the release, gamers were so frustrated that they review bombed the wrong Modern Warfare 3.
Following its Steam release, this trend has only been amplified, leading to thousands of negative reviews. Various players had also requested refunds before the game was fully released.
However, since the game was created in just 16 months, it is hard to blame the developers for many of these issues.
Nonetheless, Modern Warfare 3 continues the trend of successful Call of Duty entries. While this record-breaking internet traffic was observed in the UK, we would not be surprised if similar reports follow from other parts of the world.
Because of Call of Duty's legacy, the game was always poised for success. It will likely go on to sell millions of units since this has already been the case with weaker entries in the past.
Was our article helpful? 👨‍💻
Thank you! Please share your positive feedback. 🔋
How could we improve this post? Please Help us. 😔
[News Reporter]
Obaid is pursuing a Law degree, while working as a content writer. He has worked as a gaming writer for over a year because of his passion for the medium and reporting the latest updates in the industry. Having played hundreds of games, Obaid finds himself coming back to Elden Ring and Red Dead Redemption 2, with these games being among his favorites. He has also been mentioned on highly regarded websites, such as Wccftech, Metro UK, PS Lifestyle, GamePressure, VGC, and Gamespot.