Lies of P has been one of the more unique souls-like titles in recent years. Based on the story of Pinnochio, the game wastes no time highlighting its inspiration from Bloodborne and the other FromSoftware titles.
While the souls-like will be released on September 19, reviewers have finally shared their opinions on the game. It has received several positive reviews, potentially making it one of the best souls-like titles this year.
The game has received a score of 82/100 on Metacritic. However, this rating may fluctuate since more outlets continue to add their final scores on Metacritic.
Why it matters: The souls-like genre has no shortage of competition, making it difficult for new titles to stand out, especially compared to FromSoftware's releases, which have inspired the genre.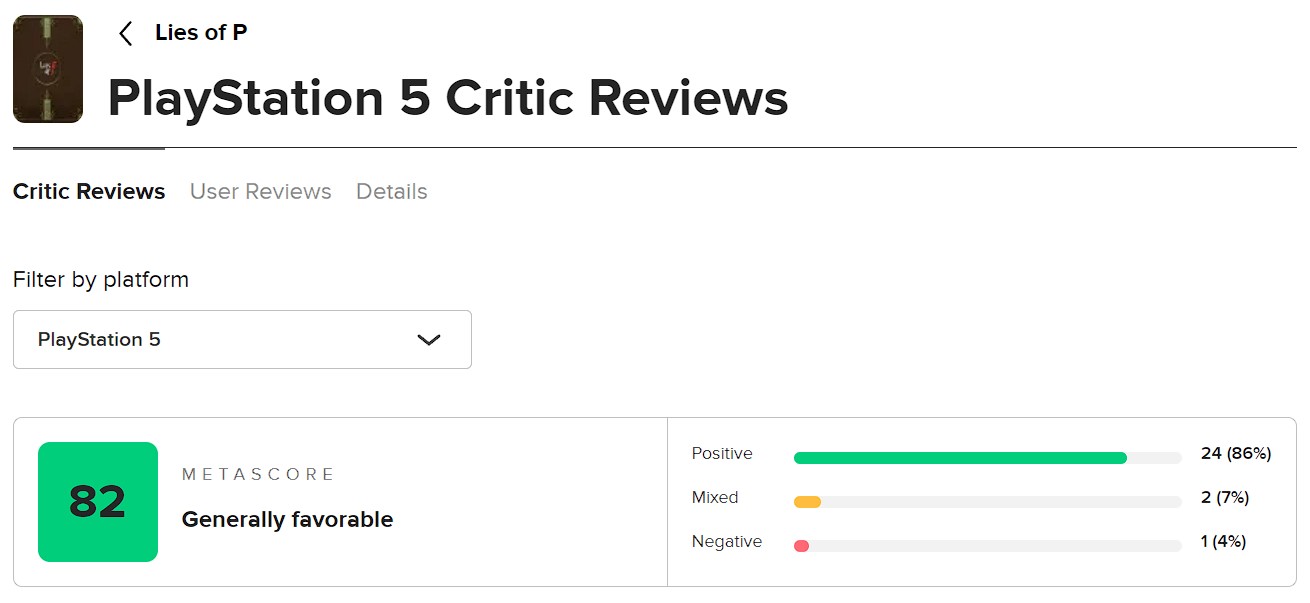 A few of the scores from the media can be seen below:
Game Informer: 95/100
Comicbook: 90/100
Screen Rant: 90/100
Wccftech: 80/100
The Loadout: 80/100
IGN: 80/100
Gamespot: 80/100
Reviewers have claimed that the game balances fun along with the challenge, offering a more forgiving experience. However, enemies in Lies of P are quick and do their best to ensure players are always forced to learn patterns and look out for any variations in attacks.
Many have also noted that the game draws clear inspiration from Bloodborne. Much like FromSoftware's PS4 exclusive, Lies of P excels in its dark atmosphere, delivering a memorable souls-like experience.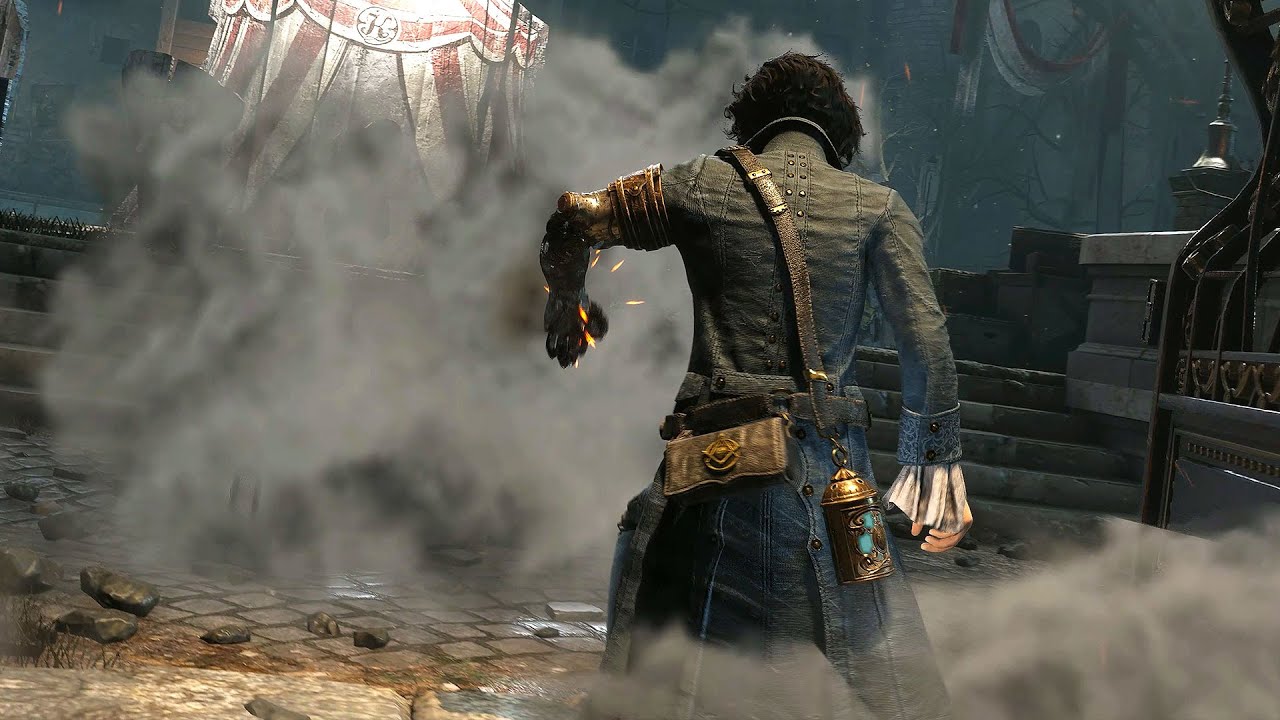 The game includes a lying system, allowing players to go through alternate paths at different parts of the story. However, reviewers have criticized this part of the game, claiming that the payoff at the end is not too satisfying.
In other areas, the narrative appears to have underperformed. Lies of P does not make the most of its source material, only picking up toward the game's last few hours. Nonetheless, these are minor flaws in a mostly excellent release.
Lies of P offers around 30 hours of content, but it features up to three endings to encourage replayability. The well-received souls-like will also join Game Pass on day one, allowing millions of players to try the game without spending full price.
Was our article helpful? 👨‍💻
Thank you! Please share your positive feedback. 🔋
How could we improve this post? Please Help us. 😔
[News Reporter]
Obaid is pursuing a Law degree, while working as a content writer. He has worked as a gaming writer for over a year because of his passion for the medium and reporting the latest updates in the industry. Having played hundreds of games, Obaid finds himself coming back to Elden Ring and Red Dead Redemption 2, with these games being among his favorites. He has also been mentioned on highly regarded websites, such as Wccftech, Metro UK, PS Lifestyle, GamePressure, VGC, and Gamespot.