Grand Theft Auto has always been a centre of attention since GTA: Vice City came into popularity. From the launch of Grand Theft Auto San Andreas in 2005 to this day, people have been obsessed over the GTA series due to the immense freedom the open-world game provides and the insane amount of attention Rockstar Games pays to small details.
The hype for GTA 6 is none like any other game since it's been almost nine years since its predecessor, GTA 5, came out. Fans have been speculating about it and eagerly waiting for Rockstar Games to drop a comment on the subject since they were always silent about it. On 4th February 2022, Rockstar finally broke the silence and confirmed that a new game was in development.
Although they didn't reveal any information regarding it, it did give fans a sigh of relief for the upcoming GTA title. The long wait is almost over, and GTA 6 might be launching sooner than expected.
GTA San Andreas paved the path to one of the most popular games worldwide. GTA 5 and GTA San Andreas were situated in the United States, along with Los Angeles, Las Vegas, and San Francisco, one of the most iconic locations that GTA 5 directly inherited but on a much larger scale. GTA San Andreas has had a fan base even long after the launch of GTA 5. Despite the game's old graphics quality, fans decided to stick to the old school game because of the considerable attention to detail Rockstar Games had for it.
The GTA: The Trilogy – The Definitive Edition came out with improved quality, high-definition textures, and many bugs. It had a lot of changes made, such as the removal of the revolving UFO from the Lil' Probe Inn, which was later added after fans preferred it to be back. Another strange change was the set of pictures hung on a wall inside the same Lil' Probe Inn that showcased events that weren't in the original game before.
In November 2021, someone pointed out the pictures, potentially hinting at a setting from the upcoming GTA title. Since Rockstar is known for paying attention to detail, it is much more believable.
Another #GTATrilogy mystery hunt. The Lil' Probe'Inn has an unidentified house amongst the UFO photo display… GTAVI? (jk) (or am I, where is this from?)

Credit to ArthurZussman, mussefar03 and mrcharhead for these images.

Discussion source: https://t.co/F4uXihZS9v pic.twitter.com/1iHP1jiQML

— Kirsty Cloud (@kirstycloud) November 16, 2021
Even though the pictures already existed but the contents of the photographs are different. A Reddit user labelled these pictures, spotting a few GTA 5 locations except for one that stood out from the rest. This picture consists of a small house that appears to be in Florida. The passionate Reddit user pointed out that the sky looked like the one in Red Dead Redemption 2.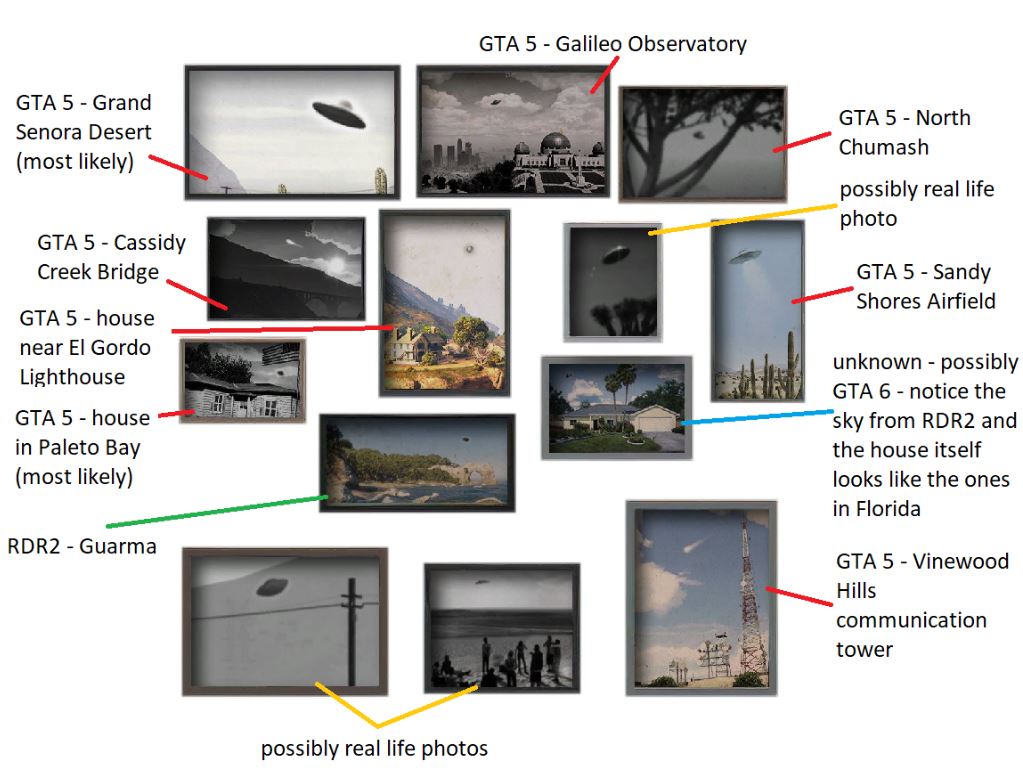 A GTA leaker, Matheusvictorbr has previously said that the game would take place in Brazil. This time, he has arrived with another leak and states in Portuguese, which translates to: "After a few months. I have been confirmed that this image is from the Next Title of the Grand Theft Auto series." He further added: "The location in Game, Possibly is inspired near the American suburb, in the vicinity of Hollywood – Florida."
Após alguns meses. Fui confirmado que essa imagem é do Próximo Título da série Grand Theft Auto.

A localização em Jogo, Possivelmente é inspirada Próximo ao subúrbio americano, Nas mediações de Hollywood – Florida.

Perfeição! ❤️ pic.twitter.com/IkkXzvrYsH

— Matheusvictorbr- (@Matheusbr9895_) April 6, 2022
As it was previously rumoured that the game would be split into two time periods, it is much more likely that this picture portrays the game set in modern times due to the contemporary architecture of the house. The game has already been speculated to exist in Vice City, based in real-life Miami, Florida, so it holds its value.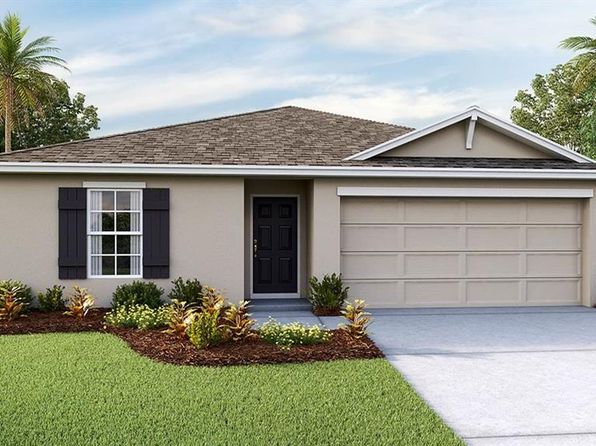 The picture in the game could hint at the upcoming GTA title, or Rockstar is simply toying with us, knowing fans fall for the smallest crumbs they drop and theorize endlessly. However, if it is revealed to be accurate, it would hook people to look out for even more minor details in the future.
Related Article: Streamer xQc Claims To Have Already Played GTA 6
Was our article helpful? 👨‍💻
Thank you! Please share your positive feedback. 🔋
How could we improve this post? Please Help us. 😔
[News Reporter]
Avinash is currently pursuing a Business degree in Australia. For more than three years, he has been working as a gaming journalist, utilizing his writing skills and love for gaming to report on the latest updates in the industry. Avinash loves to play action games like Devil May Cry and has also been mentioned on highly regarded websites, such as IGN, GamesRadar, GameRant, Dualshockers, CBR, and Gamespot.