Should you get it?
Review Summary
The Corsair ST100 Headset Stand boasts visually appealing RGB lighting, creating a striking presence on your desk. With extra USB ports and a 3.5mm analog jack, it offers added convenience for your peripherals. Moreover, the stand's sturdy construction ensures a secure resting place for your headset. Additionally, its virtual surround sound elevates the audio experience to new heights. However, the awkward placement of USB ports can be inconvenient, and the stand comes with a higher price tag. If you prioritize aesthetics, immersive sound and don't mind the price, the Corsair ST100 Headset Stand could be a worthwhile addition to your setup.
Sound -

8.5/10

Value -

6.5/10

Build Quality -

8/10

Software -

8/10

Functionality -

9/10
Pros
Aesthetically pleasing RGB lighting
Additional USB ports and a 3.5mm analog jack
Sturdy Build Quality
Immersive Sound experience
Cons
Awkward USB port placement
Steep price
Today, we are exploring the exciting world of audio innovation with the Corsair ST100 Headset Stand. It is a sleek and elegant stand that beautifully displays your headset like a work of art. Its exceptional design ensures a perfect balance of quality and audio that brings new functionality to your audio experience. Beyond just holding your headset, it unlocks a whole new world of multi-channel audio adventures that will immerse you in rich and captivating sound. I have come across many unique and fascinating products, but this one stands out in a good way.
Although Corsair's products aren't very out of the ordinary, the company's use of RGB lighting in unexpected places makes them stand out. Most of you out there probably be wondering why on earth you'd want RGB lights in your headset stand. Let me tell you; the ST100 is more than simply a stand or support for your headset. Historically speaking, it's normal for Corsair to be a little bit headstrong in a good way, and, well, they do want to stand out aesthetically and functionally from the crowd.
---
Key Takeaways
The Corsair ST100 is a high-quality headset stand. It offers an elegant look and is made of sturdy aircraft-grade aluminum. Moreover, the stand has nine different zones of programmable RGB lights. The included 3.5mm analog input supports full-range stereo or 7.1 surround sound for an outstanding listening experience. Additionally, The ST100 also has two USB 3.1 connections, allowing for increased charging power and data transfer speed for the headset alongside additional devices. Last but not least, the iCUE software from Corsair can be used to set up the RGB lights, adjust the volume, and synchronize the stand with other Corsair RGB products.
You should buy the Corsair ST100 headset stand if you are an RGB lover and have other Corsair products lying at your desk that can be completely synchronized together.
You should not buy the Corsair ST100 headset if you are on a tight budget and have products from different companies, as it is an unessential product and would not provide any value to your overall gaming experience.
---
Having said that, I thoroughly examined the Corsair ST100 RGB headset stand, a piece of equipment I do not typically review. Notably, in contrast to the standard headphone stands, the ST100 RGB headset stand is really unique. I've tried and tested many Corsair headphones before, and they're always top-notch. But when you're not using it, you throw it someplace on your desk. As time passes, the earpads are often damaged. Fortunately, the brand-new Corsair ST100 RGB headset stand solves this issue and more.
For instance, the ST100 has an aluminum body for a premium feel and is stylistically RGB-lit which is programmable with iCUE software. Since iCUE requires a direct connection with the device to offer personalization choices, it comes with a USB 3.1 Micro B along with two additional USB 3.1 ports as well as a 3.5mm audio connector. You may be wondering why there is a 3.5mm jack for audio. Surprisingly, this headset stand can be used with gaming headsets that only have a single 3.5 mm connection for both the audio and microphone,
Why you can trust Tech4Gamers:

We understand the importance of making informed decisions. That's why our team spends significant time testing every product we review.

Find out more about how we test.
It makes it somewhat of a Leatherman multi-tool in the world of gaming accessories. Moreover, the stand's rubberized base not only contains an integrated 7.1 virtual surround audio card but also makes use of a plethora of RGB LEDs, enabling extremely pleasing beautiful subtle lighting effects. So, what about a headset stand that does more than simply hold your headphones? If it's what you want to have in your workspace, keep reading.
Box Contents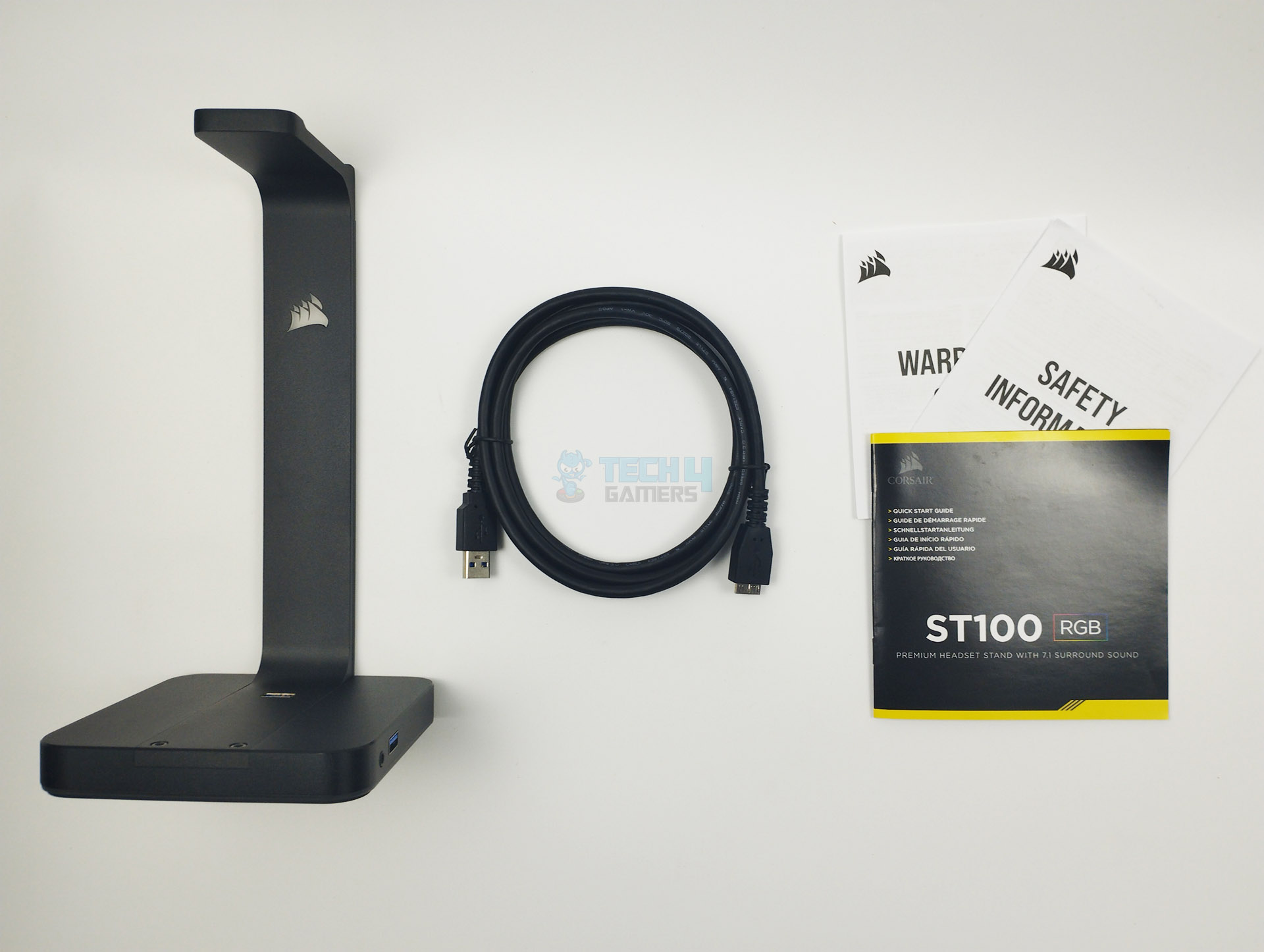 ST100 RGB Premium Headset Stand
USB 3.1 (Gen 1) Micro B cable, 1.8m
Quick Start Guide
Warranty Card
Take a look at the unboxing video below:
Build to Be Better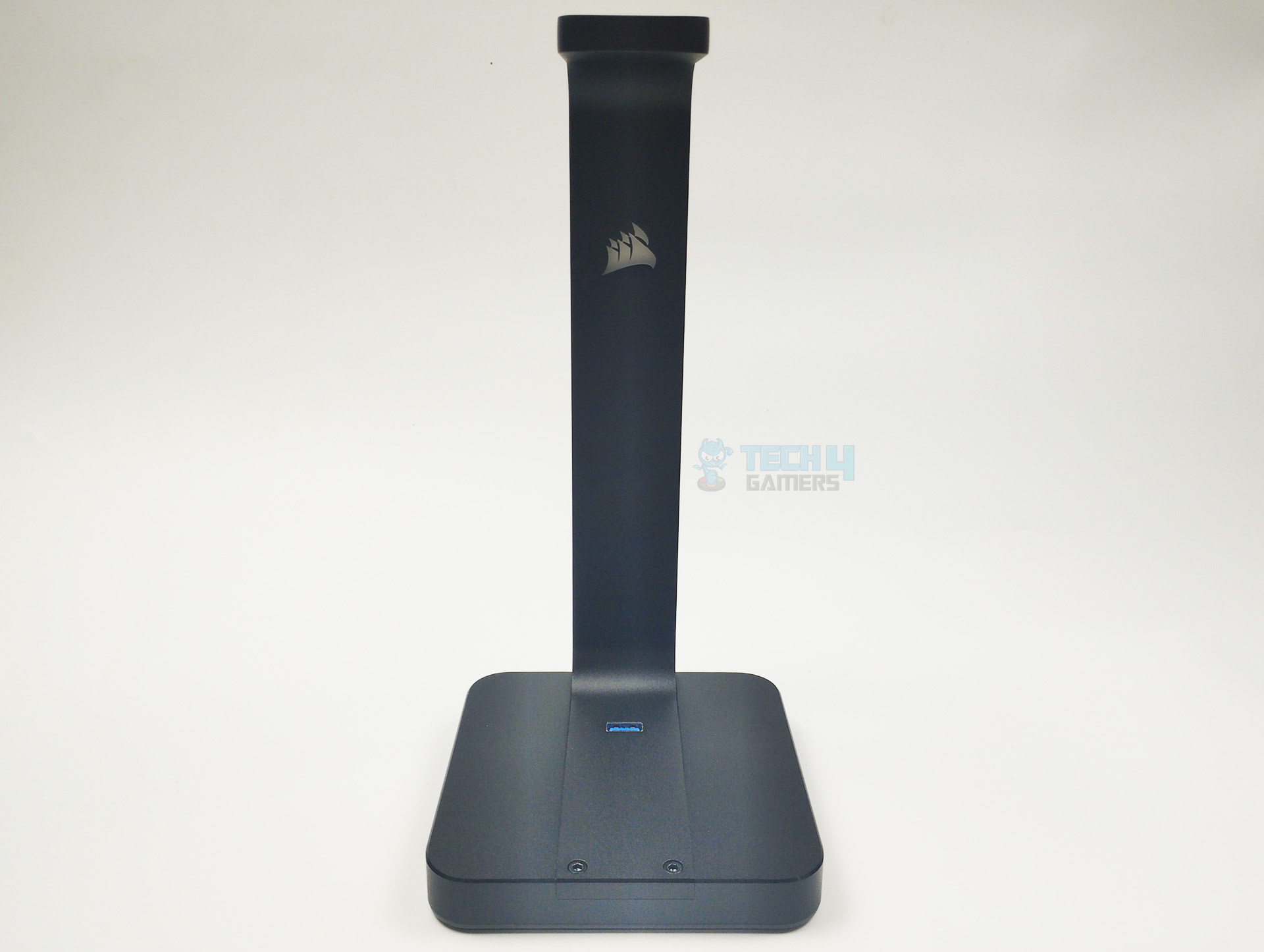 The ST100 is a sturdy and robust stand for your headset thanks to its quality aluminum construction, stylish design, and rubberized base. Despite all of these attributes, it is still very lightweight. Moreover, the product's quality is flawless. It's reasonable to presume this level of quality is expected of a high-end product. Impressively, it's got a solid vibe about it. With its strong metal construction and rubberized base, this headset stand can support even the heaviest of headphones.
Additionally, it shouldn't move off your desk since the base is heavy and includes rubber feet to prevent sliding. Since it is black, it will blend in with everything else on your desk without drawing too much attention to itself. Speaking of which, the ST100 RGB has a 7.1 virtual surround audio card in it, which can be useful if you are interested in using a headset with your PC through a headstand. It's definitely overkill, given that I already have a Corsair Virtuoso Wireless XT, but it's still, for some cases.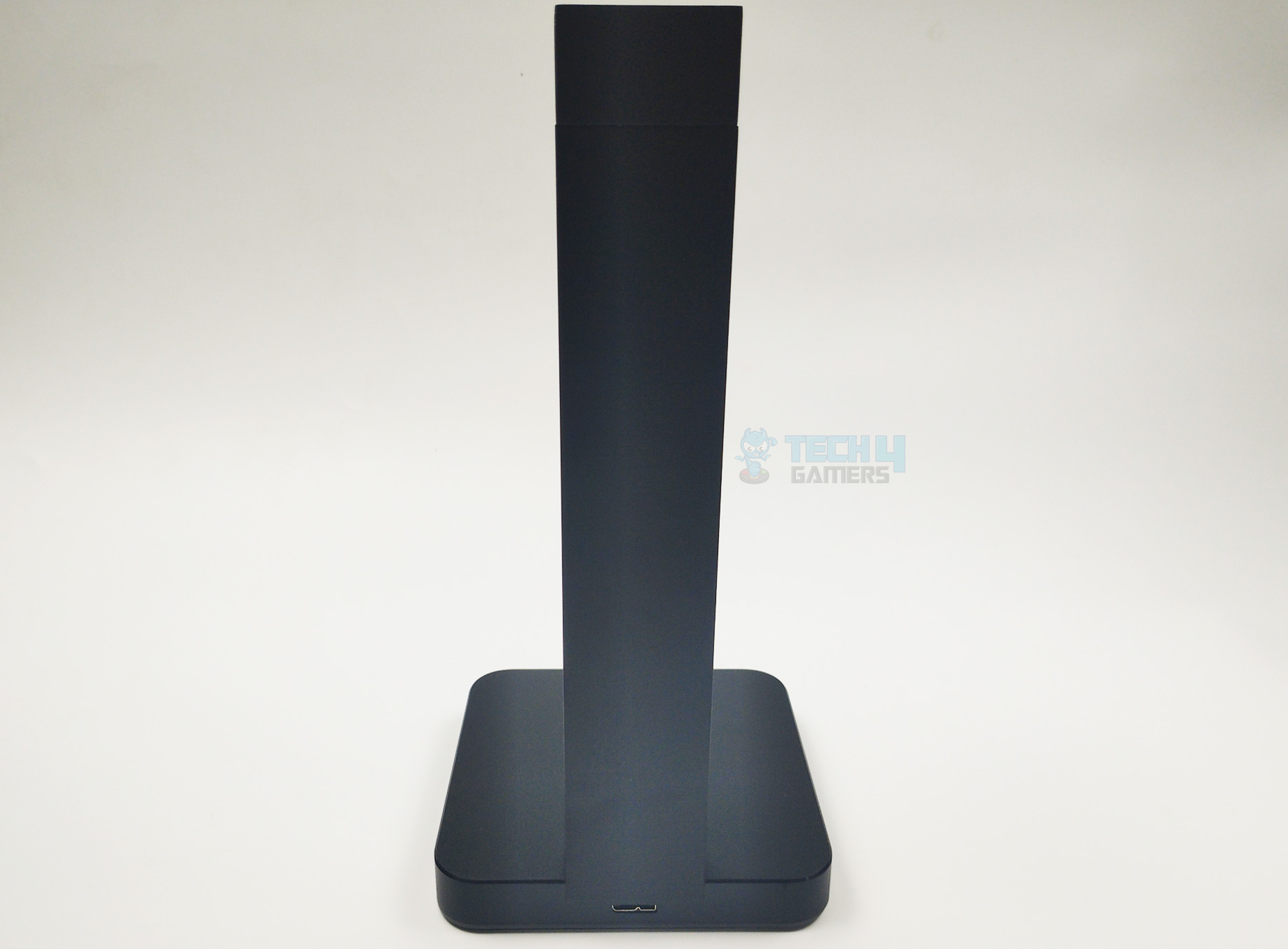 Black is a classic color and will provide a great blank slate against which the rainbow of colors will shine. Moreover, the base unit's rounded corners and curves going up to the headset mount provide an elegant, streamlined appearance.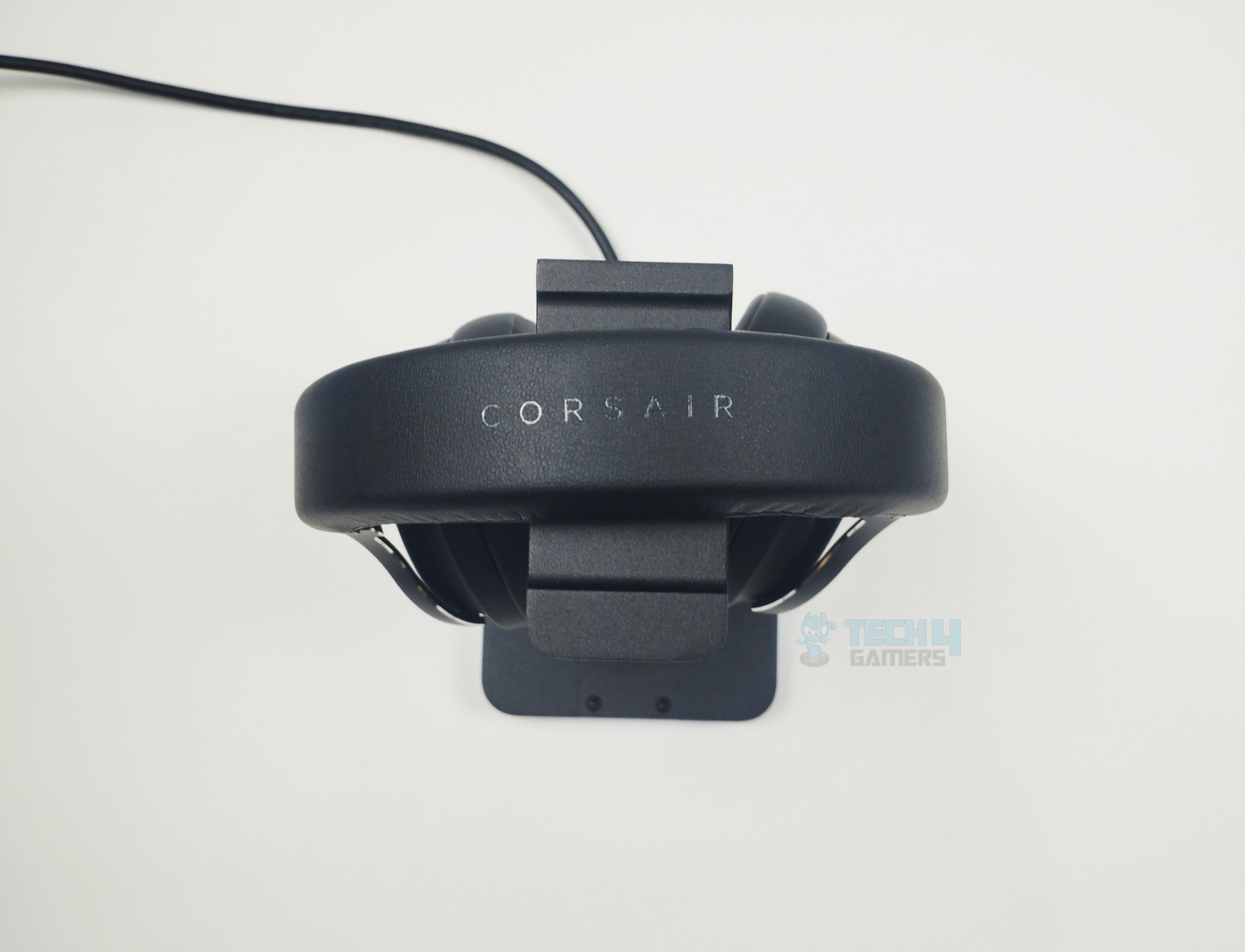 In addition to this, the stand has a tiny cutout at the top where the headband of your headset may fit snugly. As a result, this will hold your headset in place and prevent it from falling off.
Immersive Sound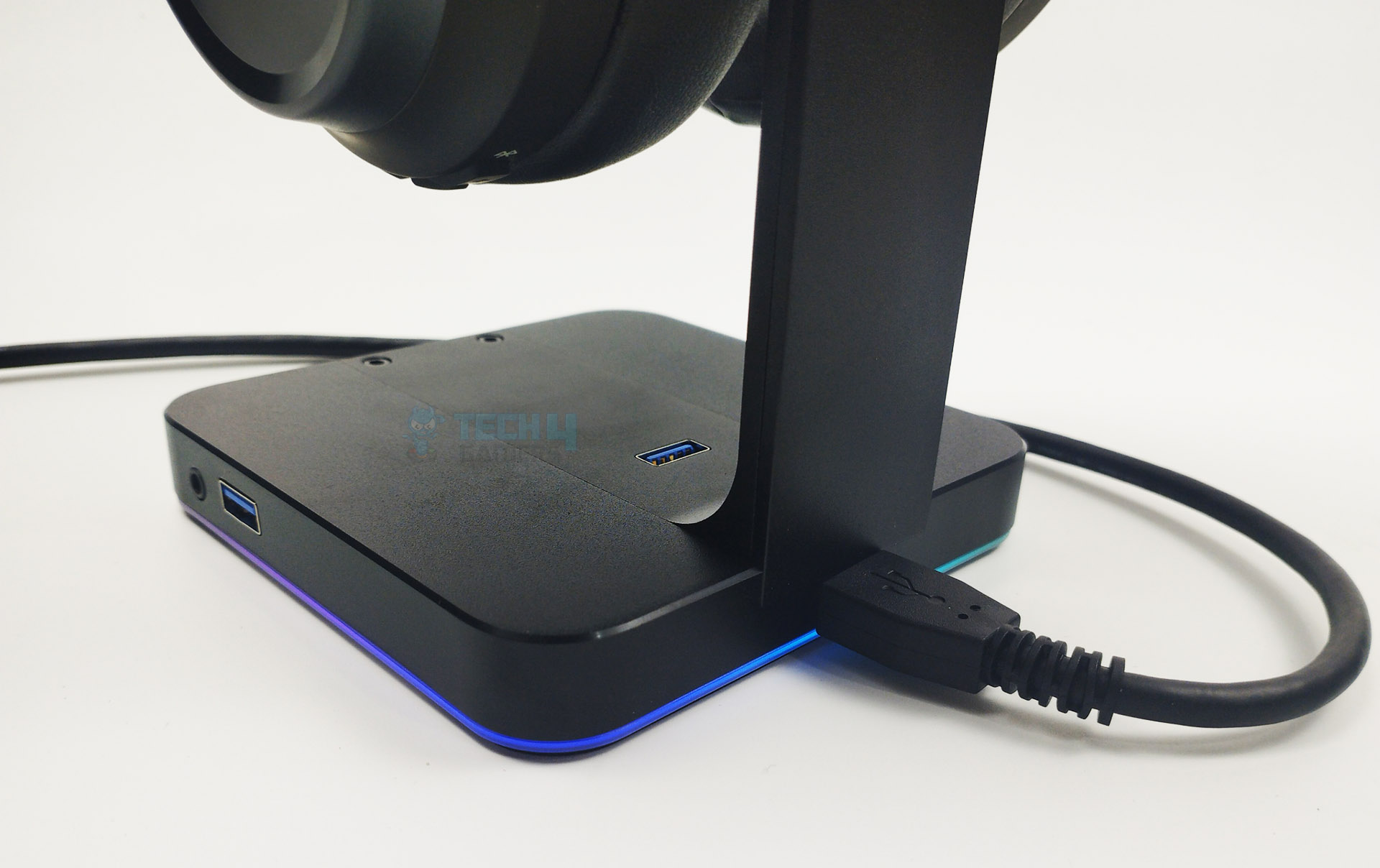 The ST100's built-in DAC system is, without a doubt, its coolest feature, as it allows for both stereo and 7.1 sound to be transmitted through the stand's 3.5mm port. Although virtualized, a built-in 3.5mm analog connection produces a plausible, multi-channel audio experience. Surprisingly, the stereo sound is quite clean and precise, albeit the default bass emphasis is a little much. Additionally, the 7.1 audio option is an effort to simulate the sensation of having surround sound blasted into your ears.
It's not unexpected that the ST100 loses a lot of clarity in 7.1 since even the greatest virtual 7.1 systems sacrifice some detail in return for the impression of scale that you get in return. To further demonstrate, the quality is really rather passable. As a matter of fact, we should be realistic about our expectations for the soundcard. It's more of a novelty feature than anything else. Still, it was clear and undistorted. Overall, the sound quality was satisfactory.
While it is ultimately up to you, my personal preferences are stereo for music and 7.1 virtual surround sound for video games. In conclusion, the ST100 should work with the onboard audio provided by a competent motherboard, and there is excellent software available for simulating surround sound. Factually, the ST100 can be an upgrade from a more basic motherboard, but not by a huge margin.
Nine Zone Dynamic RGB Lighting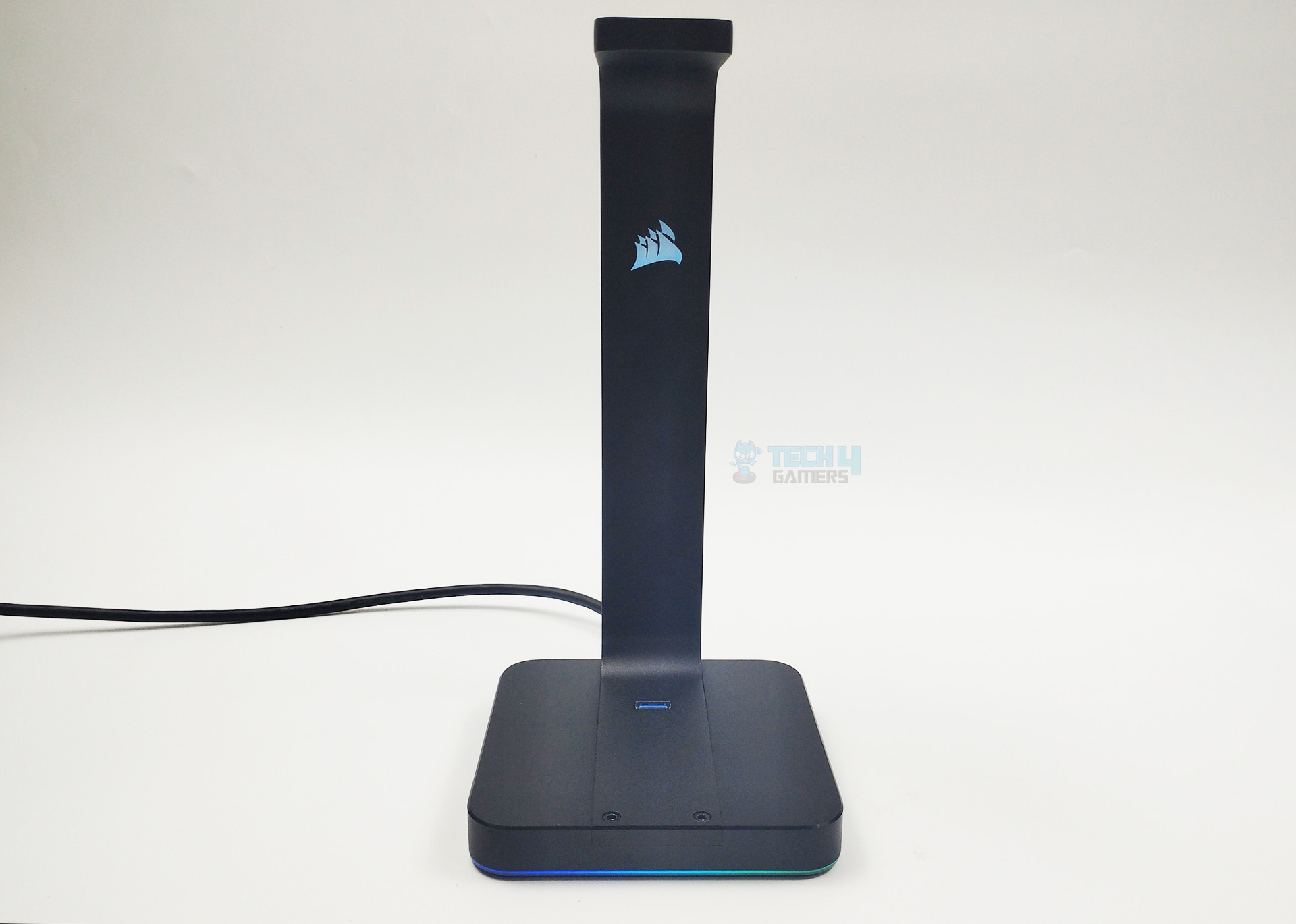 Since the ST100 is designed to be both practical and aesthetically pleasing, RGB lighting is an essential component of the product. There are eight customizable lighting zones on the ST100's base, in addition to the one on the Corsair logo. As always, Corsair has done an excellent job with all of the lighting settings and zones. Notably, the base of the Corsair ST100 is well-illuminated, and the headphones have a Corsair logo on the ear hook that has a beautiful glow to them, elevating a typically boring headset stand to the level of a stylish product.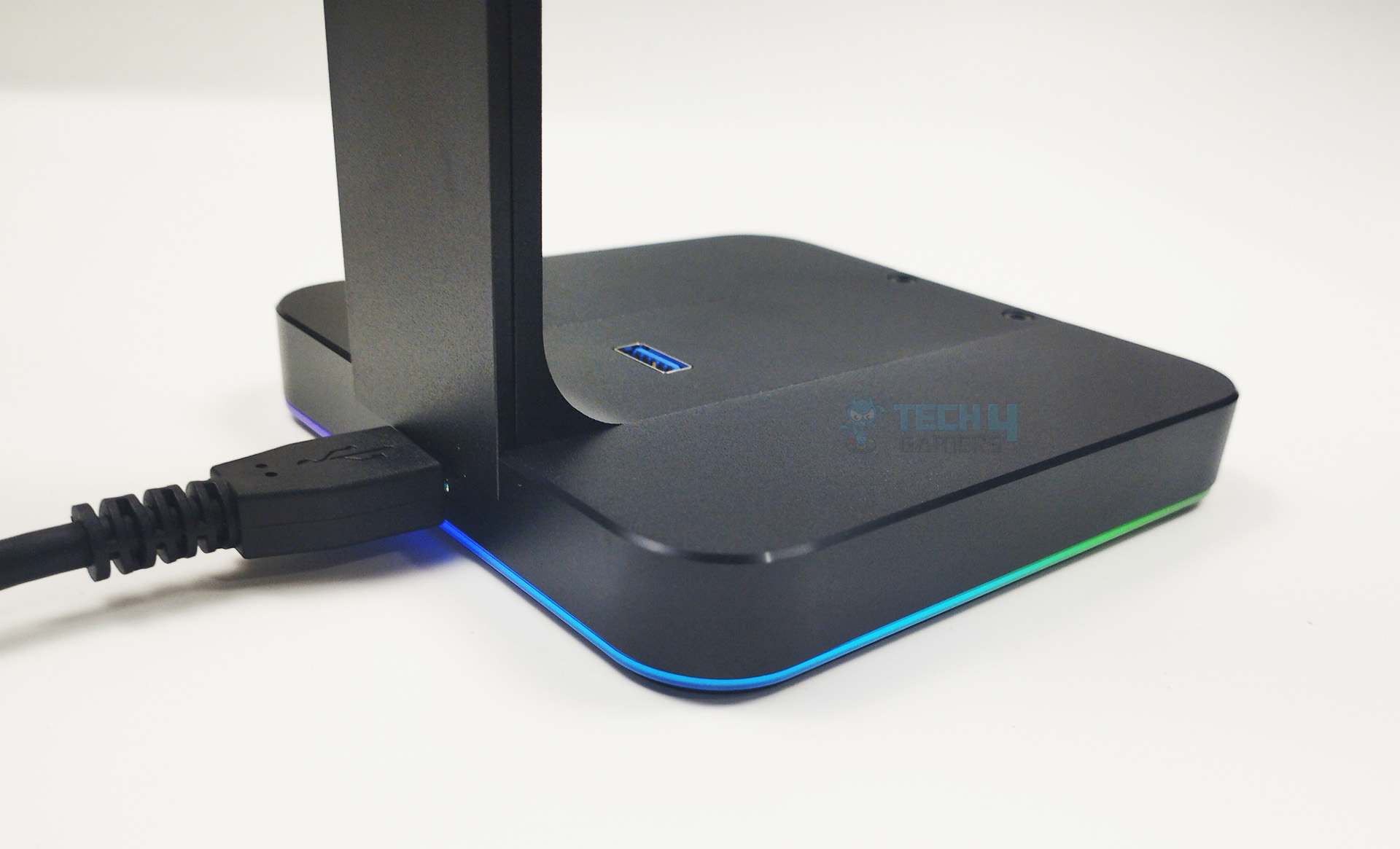 It's delightfully subtle, with no extraneous glow originating from the base. Pleasingly, all of the effects are fluid and responsive, and the lighting overall looks great. Notably, the iCUE software allows customization of every RGB LED lighting, from the base to the top. Anyone familiar with Corsair RGB lighting will tell you that the possibilities for personalization are almost unlimited. At first, you may look at this stand and think it's nothing special, but trust me; it'll make your desk appear awesome.
More Power To You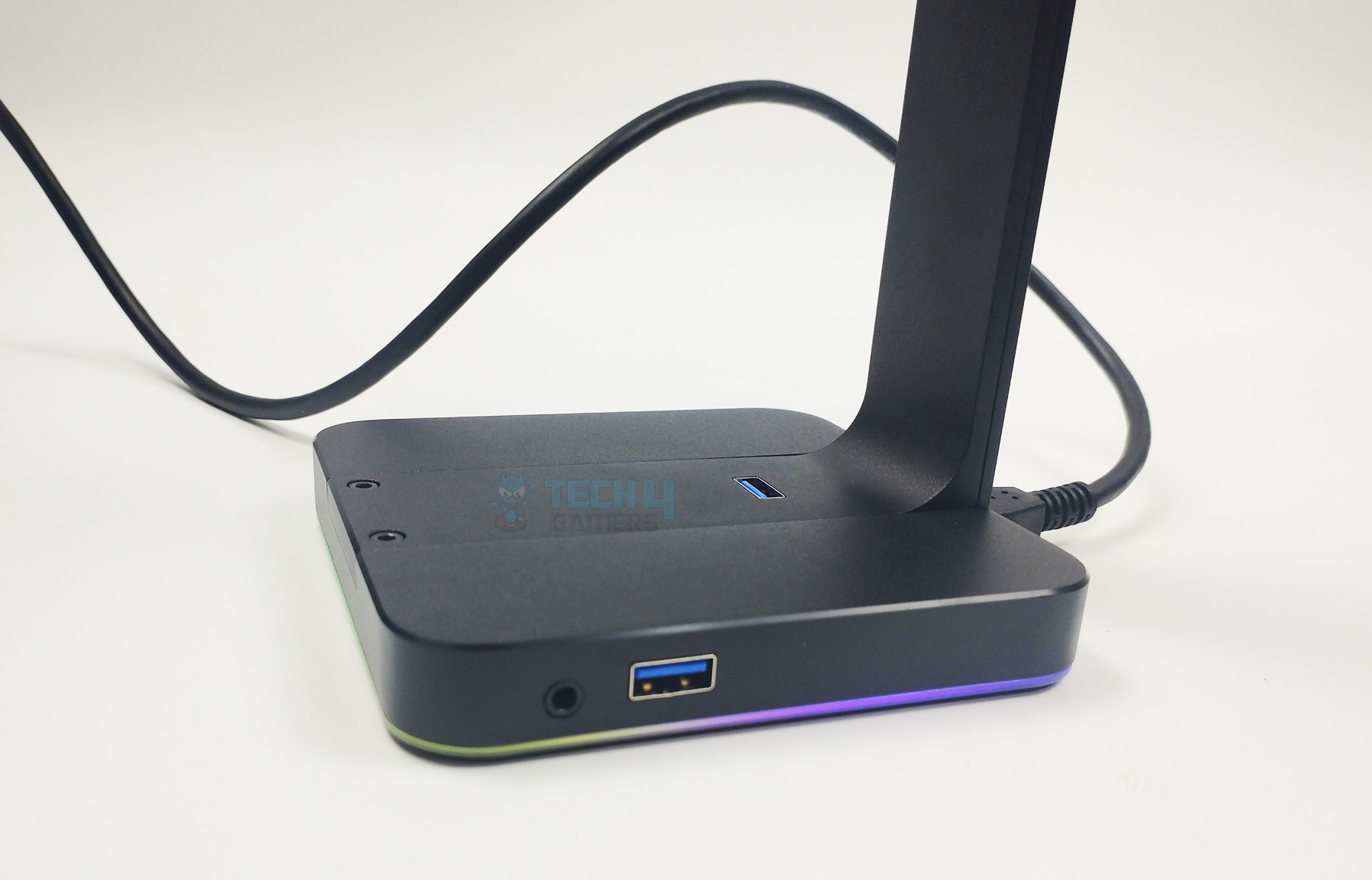 One USB 3.1 port can be found on the right side of the bottom, making it convenient to plug in a USB flash drive or anything else you'd want to use the HUB for. In addition to this, you receive a second USB 3.1 port, which is excellent until you put your headphones on top of the base. As per my actual usage, here is where the wireless dongle for your wireless headphones is supposed to be plugged in. Corsair also endorses this through its product advertisement images.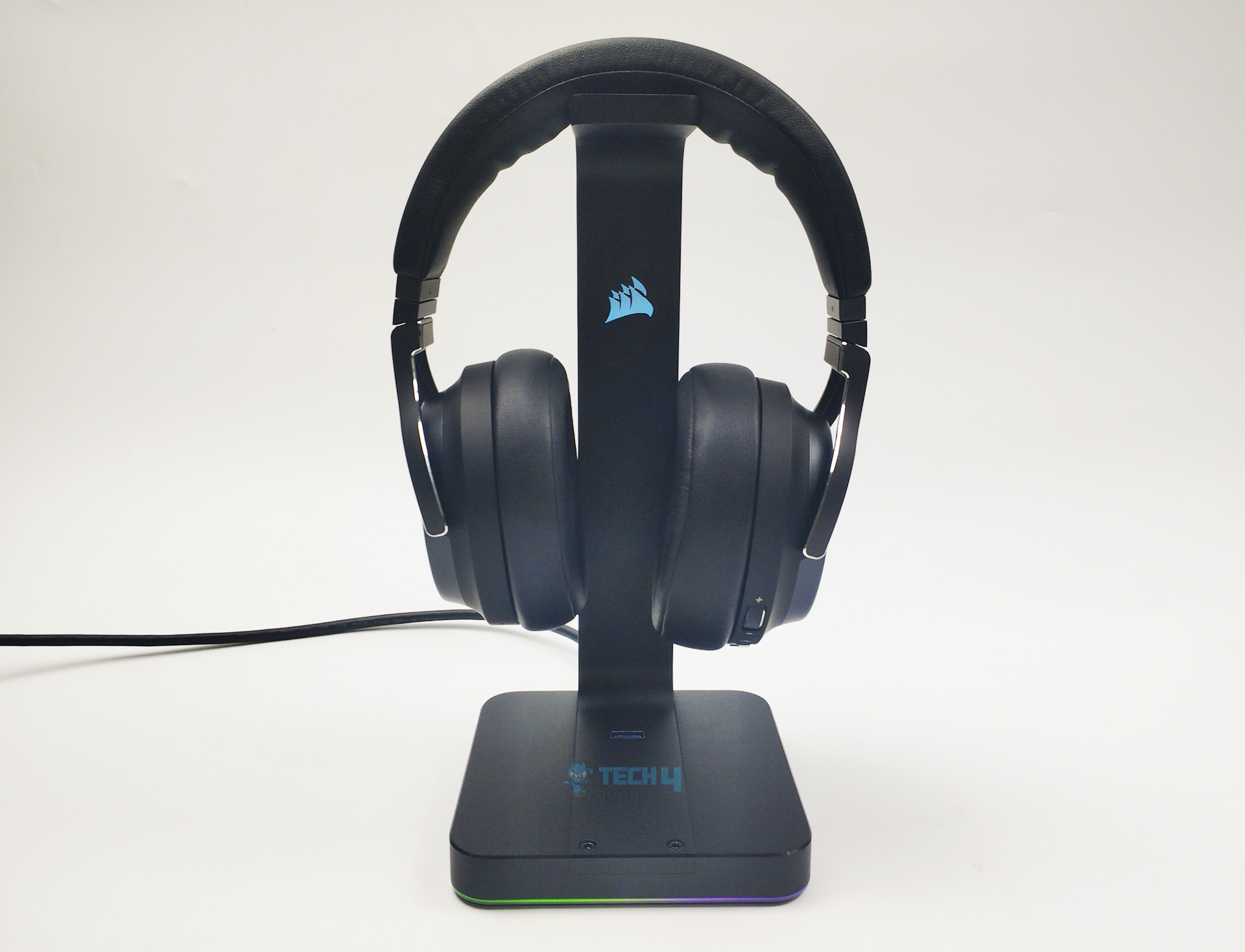 Although admirable in concept, doing so effectively disables one of the ST100's USB ports for additional purposes. Having said that, the picture that I have provided above shows that when the Corsair Virtuoso Wireless XT is placed on top, it automatically clamps its earpieces together, reducing the port's usability even more. Moreover, whether it's a headset, phone, or other device, you can charge it and get the data speeds you need from either of the two USB 3.1 Gen 1 Type-A ports.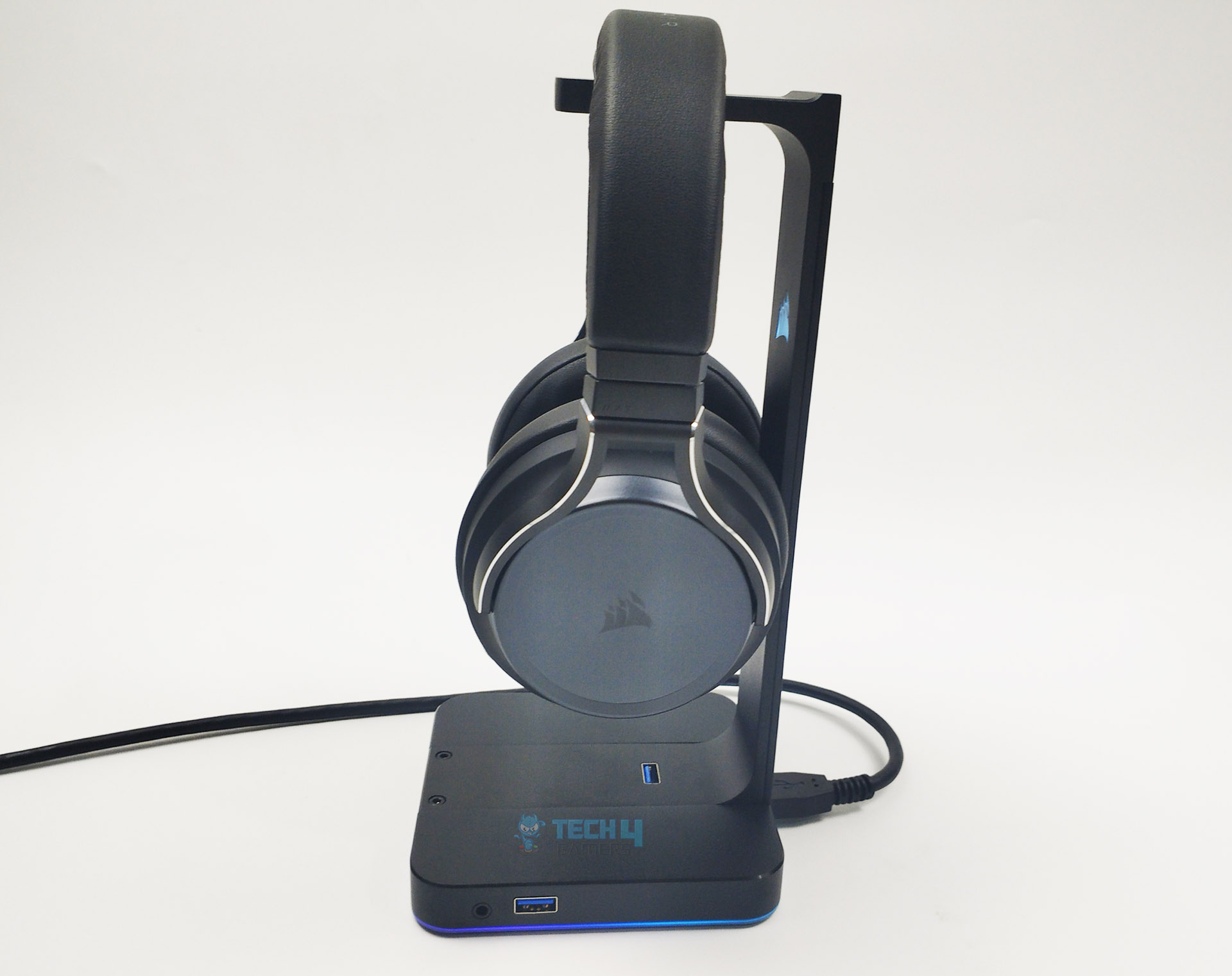 If Corsair could not help but add one port at the top of the base, I'd like to see an additional port relocated to the other empty side. Connecting the ST100 RGB Premium Headset Stand, which can draw up to 2000mA, to a good USB 3.1 Gen 1 port will provide the highest level of compatibility and performance. Even though some will say that you can charge your other devices with it, keep in mind that the ST100 is not a suitable charging station since it lacks mains power.
Ultimately, with such a multifunctional product standing on my desk, I couldn't help but wonder what Corsair could have done to make it even better. Surprisingly wireless charging is what I came up with. Since I have a Corsair Virtuoso Wireless XT, I would love to just hang them onto this stand after every marathon gaming session for charging. Consequently, this would ease our hassle and finally would make us get rid of wire problems. Maybe in the not-too-distant future, there will be a way to charge headphones without physically connecting them to a power source.
iCUE – Unite Your Setup
The most aesthetically pleasing feature of the ST100 is that it can be synchronized with other RGB-lit Corsair products using the company's iCUE software. As a result, you can create a beautiful symphony of color by syncing your different Corsair products. To give an illustration, this enables a full circle of effects, beginning with the system fans and circling back around through the keyboard, mousepad, headset stand, and headphones. In what way does this benefit you? I dunno.
However, it's very neat-looking, even if it is kind of useless, but then again, beauty is in the eye of the beholder, and nobody ever said we couldn't have things just because they're enjoyable to use. It's not the easiest program to comprehend, but if you only require it for the ST100, once you get the hang of it, you will find yourself playing with it a lot. Even if you don't, it's not a big deal as you probably won't be launching it and closing it a lot.
Moreover, you can choose one of the five preprogrammed EQ settings or create your own, and there is a good range of lighting effects to choose from as well. Moreover, it's pre-set to stereo sound by default. Notably, you can get good results with some default EQ settings, but it will depend on the music you're listening to and the headphones you're using with. You should make a lot of personal profiles and adjust them to your liking. It has a powerful output and had no trouble driving my Corsair Virtuoso Wireless XT to levels that gave me a splitting headache and rattled my skull from the inside.
Just kidding, or am I? Even without iCUE installed, the ST100 RGB Premium can still be used as an ordinary headset stand. Likewise, the USB pass-thru will function normally. However, you will be limited to the default lighting mode and will not be able to adjust audio settings such as the volume or the surround mode. Having said that, if you want to customize the audio card provided by the headset, the installation of the iCUE software is necessary.
Should You Buy It or Not?
It's up to you to decide whether you want to spend the money on a high-end headset stand or not. Although the potential customer base for this product is quite small, it is not nonexistent. On the other side, there are a lot of Corsair fans that are RGB aficionados and would do everything to improve their setup lighting if they could, but that's not all it can accomplish. In my personal opinion, the ST100 RGB, released by Corsair, is more than an ordinary headset rest. It's a work of art.
Furthermore, the ST100 is what it is fun, aesthetically pleasing, versatile, and absurdly diversified for a headset stand. I could write a page-long discussion, but it wouldn't change the fact that it is what it is. In all honesty, calling it a "headset stand" is a bit of a misnomer. For a headset stand, to most consumers, 79$ USD may appear hard to digest.
However, keep in mind that the RGB syncing compatibility, incorporated USB soundcard, a convenient USB HUB with two ports, an aluminum finish, as well as the simple functioning of having a headset stand undoubtedly make it something very distinctive, and it really stands out on its own. If you ask me, then yes, maybe it is worth the price. To put it simply, the Corsair ST100 is not a product I would recommend to anybody.
However, there is a clear audience for this kind of thing, and I am definitely inside that audience. For some reason, I find myself favoring RGB, and I'm always interested in products that serve several purposes. Notably, it has shown to be valuable despite its lack of singular excellence. With this in mind, still, I would not recommend it to everyone. It's not logical to do so. But if you like similar things as I am and have other Corsair products lying on your desk ready to be synced, I believe you'll find it to be appealing.
Coming Next: CORSAIR HS60 Pro Surround Gaming Headset Review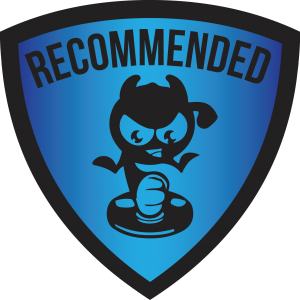 Learn more about Tech4Gamers Awards
Was our article helpful? 👨‍💻
Thank you! Please share your positive feedback. 🔋
How could we improve this post? Please Help us. 😔
[Hardware Reviewer]
After many years of exploiting various pieces of hardware, Abdul Hannan now serves as an editor at Tech4Gamers. He's been in the PC hardware reviewing industry for almost a decade, and his staff of passionate geeks and reviewers is second to none.
Abdul Hannan is constantly seeking new methods to improve the performance of his computer components since he is an ardent overclocker. He is well-known for providing the most extensive and unbiased analysis of the newest and greatest hardware for PC gaming, including everything from GPUs to PSUs.