Starfield is Bethesda's biggest launch, attracting more attention than any previous RPG from the studio. With over 10 million players, the RPG has brought together all kinds of gaming fans.
However, this has also led to some criticism. Recently, there has been a discussion surrounding the character animations in Starfield, with people beginning to label the game's animations as "outdated."
In light of such events, CD Projekt RED's Patrick K. Mills has come forward to defend Bethesda's space RPG.
Why it matters: Starfield has been receiving wide criticism as of late due to various reasons. However, Mills' comments shed light on the distinctive approaches two prominent studios took, highlighting their respective priorities in game development.
Every major scene in 2077 took literal years to make

In starfield I can propose to like 10 different npcs and I can do it on any of a thousand different planets, you can't do elaborate scene design like that, you'd be making the game forever

— Patrick K. Mills (@PKernaghan) October 2, 2023
Users claim that the in-house Creation Engine adds an element of 'outdated' charm to the game, especially compared to the beautiful visuals of Cyberpunk 2077.
Many users are highlighting the dated feel of Starfield's dialogue animations and comparing them to Cyberpunk 2077. The criticism mostly centers on the fixed camera angles reminiscent of a bygone era, standing out against current gaming styles.
Patrick K. Mills, a veteran developer at CDPR, has taken to social media to defend Starfield's scene animations. Mills provides a detailed explanation, clarifying Bethesda's thought process.
According to Mills, the perceived differences stem from the tools and design principles rather than the engine itself. He points out that Starfield aims to provide extraordinary levels of freedom instead of focusing on animations. The developer said:
"Bethesda put their resources into giving maximum levels of player freedom."
Patrick K. Mills believes Bethesda intentionally directed their resources to give players freedom in Starfield's world.
This choice meant sacrificing detailed cinematic animations. Essentially, Bethesda aimed to empower players to craft their own stories rather than immerse them in highly detailed facial animations.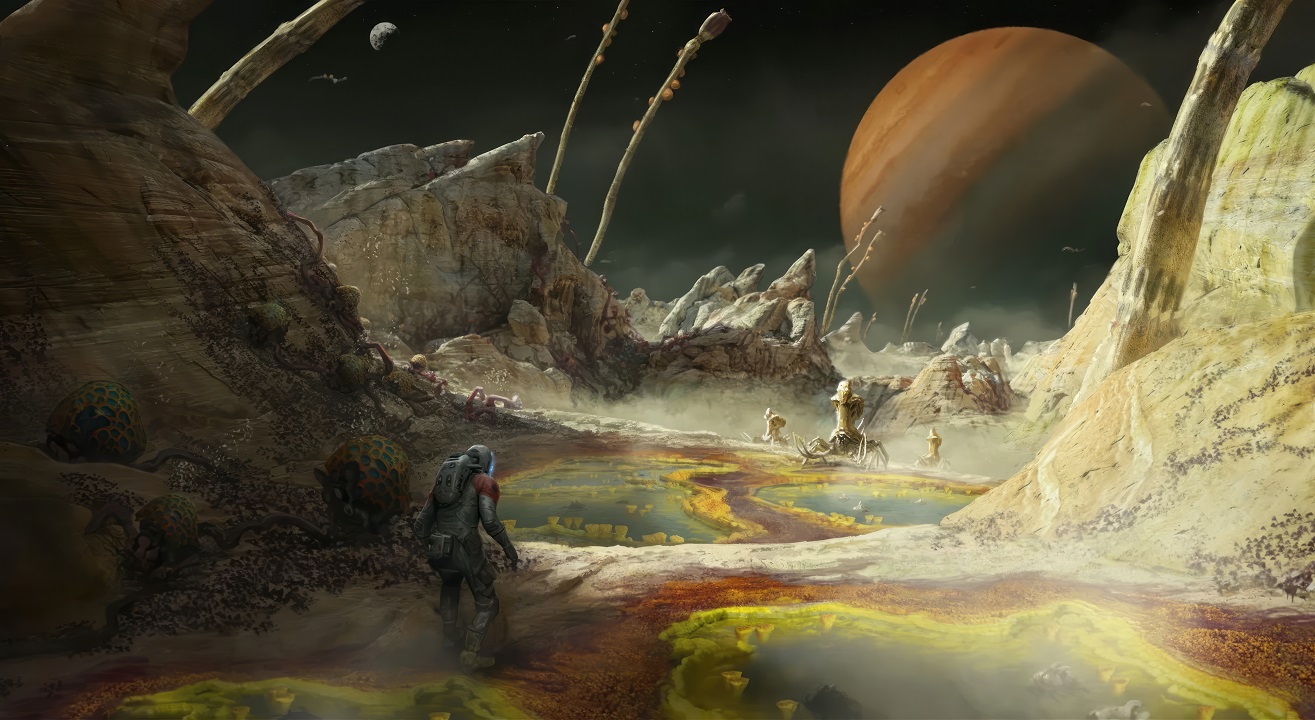 According to Mills, Bethesda focused on crafting a story where each choice matters. Starfield is a game with a massive universe and countless narrative paths. Every interaction can alter the course of the player's journey.
Managing such a scale requires careful resource allocation, resulting in differences in character animation detail. Recently, Todd Howard also explained that Starfield was developed to be explored for many years.
Mills further explains that achieving perfection in every scene of a game as vast as Cyberpunk 2077 is a monumental task.
The team dedicated years to ensuring a smooth experience with numerous character interactions. Therefore, demanding Bethesda to reach Cyberpunk 2077's facial animation detail level is an unrealistic demand.
Nonetheless, criticism of Starfield's dialogue animations often comes from a basic misunderstanding of the varied approaches in game development.
Was our article helpful? 👨‍💻
Thank you! Please share your positive feedback. 🔋
How could we improve this post? Please Help us. 😔
Passionate gamer and content creator with vast knowledge of video games, and I enjoy writing content about them. My creativity and ability to think outside the box allow me to approach gaming uniquely. With my dedication to gaming and content creation, I'm constantly exploring new ways to share my passion with others.