Minecraft is a well-known gaming platform among new-generation gamers. Its Realm feature is amazing, allowing gamers to create their multiplayer universe and relish in a shared gaming experience. But sometimes this feature fails, and the user faces an error message "You Cannot Play on Realms Because of How Your Xbox Live Account is Set Up."
To proceed with your fun gaming, you'll need to fix the issue that might have appeared for several reasons, including account verification issues, content restrictions, or network issues.
Key Takeaways
The "

You Cannot Play On Realms Because Of How Your Xbox Live Account Is Set Up"

prevents users from accessing the Realm feature.

Realms access may fail due to several reasons, including account verification issues, server glitches, network connection errors, and parental control settings.
To fix the error, try adjusting parental control and privacy settings, managing subscriptions, fixing network issues, or you can contact the Xbox customer helpline.
What Is The Realm Error On Xbox?
Xbox players can connect, share, and enjoy shared gameplay by creating multiplayer worlds using the Realms feature of Minecraft. But sometimes the access fails as they encounter the error. This usually happens because of privacy settings, parental controls, server outages, or subscription issues.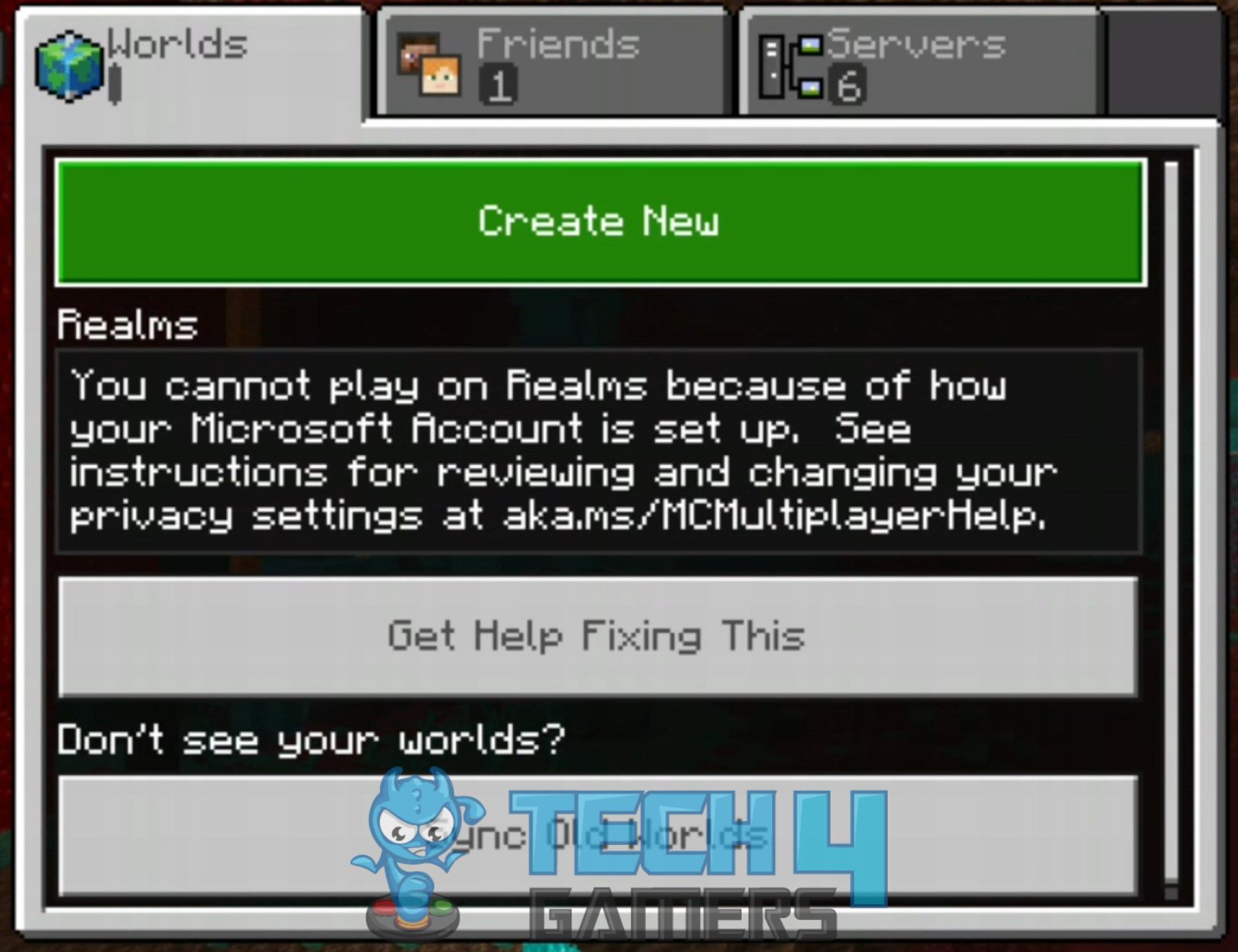 When faced with the error, you'll see the following message on the screen:
Error Message: You cannot play on Realms because of how your Microsoft Account is set up. See instructions for reviewing and changing your privacy settings at aka.ms/MCMultiplayerHelp.
Privacy and Online Safety Settings
Parental Controls
Microsoft Account Issues
Network and Connection Problems
Age Restrictions
Region Restrictions
Content Restrictions
Account Verification Issues
Multiple Account Issues
Outdated Game Version
Subscription Renewal Pending
Temporary Server Glitches
How To Fix You Cannot Play On Realms Because of How Your Xbox Live Account is Set Up Error
You can follow the methods mentioned below to fix the error.
Adjust Privacy Settings
You may need to review and adjust the privacy and online safety settings to fix the issue.
Here's how:
Open your Microsoft account and navigate to Family Settings.


Family Settings – Image Credits (Tech4Gamers)

Change the settings and allow multiplayer gaming features.

Allow Multiplayer Gaming – Image Credits (Tech4Gamers)

Also, adjust the communications settings and make sure there aren't too many restrictions.
By adjusting the settings, you may be able to fix the issue and enjoy the Minecraft Realms feature on your Xbox.
Review Parental Controls
The error might occur due to the parental restrictions in account settings. To enable the feature, the parent/account holder must log into their account, remove the restriction from the multiplayer features, click on Allow, and then Submit.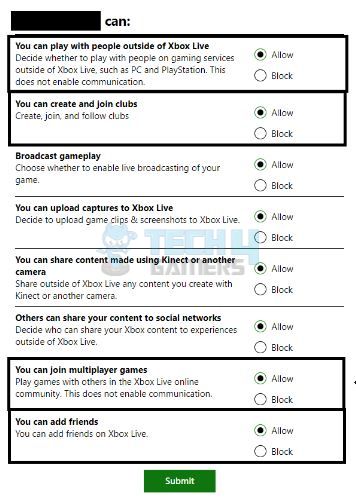 Check Microsoft Account Status
The user might face issues if there is an issue with the Xbox Live account, including activity status and subscriptions. The error might also pop up due to Microsoft account issues. So, check your account status to fix the problem.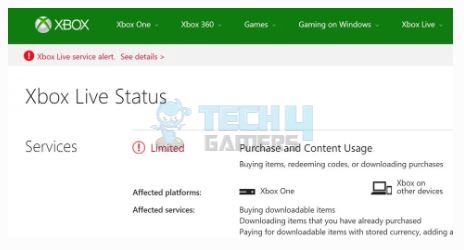 Network Troubleshooting
To fix the Realm gameplay issue on your Xbox, try restarting the console and check for network or connection glitches. Connect to another network to ensure a stable internet connection and see if your error resolves.
Tip: Try using a wired internet connection instead of WiFi as it is more stable and fast.
Also Read: How To Link Xbox To Steam?
Sign Out Of All Minecraft Sessions
In case of too many Minecraft session logins on a single account simultaneously, the user may encounter the error.
So, to resolve the glitch, sign out of all sessions by:
On your web browser, open the Microsoft website and go to My Microsoft Account.
Now, select Advanced Security and then Log out of all Minecraft sessions.

Advanced Security – Image Credits (Tech4Gamers)
Adjust The Privacy And Online Safety Settings
Sometimes, due to the Xbox or Microsoft account's privacy settings, a user cannot enjoy the Minecraft Realm feature and receives the error.
To resolve the error, adjust the settings as follows:
Log in to your Microsoft account, opt for your Gamertag, and click on the three dots to open the menu.
Click on options Xbox Settings and then Privacy and Online Safety.


Privacy and Online Safety – Image Credits (Tech4Gamers)

Now, enter the password, click the

Privacy tab,

and hit

Allow

to grant permission to all the features.

Select Submit if the privacy settings were causing the glitch; your error will now disappear.
Manage Your Subscription Of Minecraft Realms/Realms Plus
Problems with subscriptions may be to blame for the error "You Cannot Play On Realms Because Of How Your Xbox Live Account Is Set Up."
In Minecraft Realms, you can play with two more players, while with Realm Plus, you get the Minecraft Marketplace catalog and can add 10 additional gamers. Users must subscribe to these features and pay the fees on time to enjoy them.
Minecraft Realms Server Status
If the Minecraft server is down, you may encounter the Realms error. This happens rarely, and the Microsoft team resolves the server issue quickly.
To check the server status, visit their official customer care platform, Xbox Support, or check their Twitter handle. If there is a server glitch, you need to wait patiently, and as the server status improves, the error will go away automatically.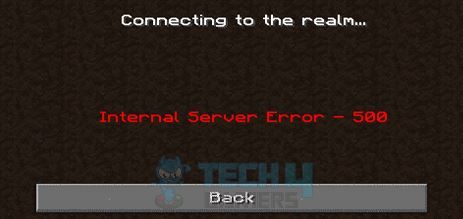 Contact Xbox Support
You can contact the Xbox Support team, who will instruct you on resolving the error. Microsoft customer service offers various ways to contact Xbox professionals for expert advice on error resolution.
Visit the support webpage or avail of the 24/7 online chat service. You can also request a call with the Xbox customer care representative from Monday to Sunday, 6 AM to 5 PM Pacific Time.
Frequently Asked Questions
What is the "You Cannot Play On Realms Because Of How Your Xbox Live Account Is Set Up" error?
It is an error that prevents users from accessing the Realms feature on Xbox.
What causes the error?
Account verification issues, sever issues, and network errors are some common causes.
How to fix the error?
You can fix it by adjusting privacy settings, fixing network-related issues, and signing out of all Minecraft sessions.
---
Related Articles
Was our article helpful? 👨‍💻
Thank you! Please share your positive feedback. 🔋
How could we improve this post? Please Help us. 😔