Call of Duty: Warzone was Infinity Ward's take on the massively popular battle royale genre. While Call of Duty had already tried to capture this segment of the fps market with Call of Duty Blackout, Warzone's success was unrivaled.
The game mode featured massive innovations such as the Gulag system and cross-progression across three different Call of Duty titles. However, Call of Duty: Warzone is nearly three years old. The upcoming second iteration of the popular battle royale is no secret, and Infinity Ward has promised groundbreaking innovations for Warzone 2.
New details on the next Call of Duty have just been revealed. Call of Duty Warzone 2.0 launches as a free-to-play shooter on November 16, 2022.
As promised by Infinity Ward, the upcoming game mode features significant innovations to the Warzone formula. Warzone 2.0 shakes things up with new additions to older mechanics like the Gulag while also implementing new additions like the DMZ mode.
A plethora of changes has been announced for Warzone 2.0. The game mode introduces a brand new map for the new Battle Royale. Similar to the original Warzone, the sequel will also feature returning maps. Fan favorites like Terminal from the original Modern Warfare 2 will return to Warzone 2.0.
Furthermore, Warzone 2.0 will also include proximity chat. The community has always been a massive part of Call of Duty, and Infinity Ward intends to use this to improve the player experience. Proximity chat will allow for a more engaging experience as players try to survive in Warzone 2.0.
The traditional playing zone has also been tweaked. Warzone featured a circular zone that would eventually decrease in size towards the end of the game. Warzone 2.0 introduces multiple zone circles, adding a different layer to the gameplay.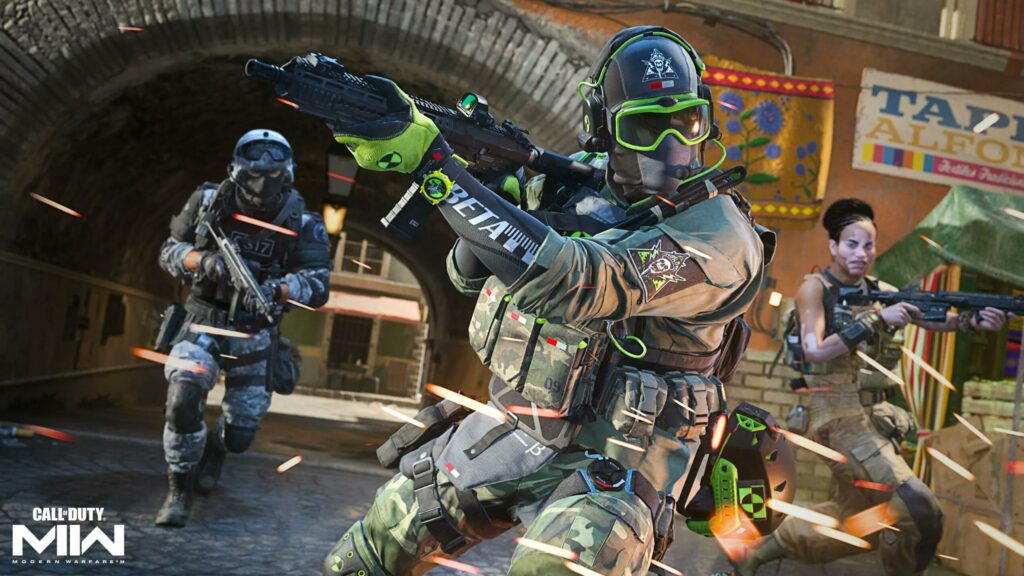 Call of Duty: Warzone 2.0 is filled with changes and tweaks to the original formula. Infinity Ward has also made many innovations to the Call of Duty: Modern Warfare 2 multiplayer, and all of those additions will carry over to Warzone 2.0.
Players can try Call of Duty: Modern Warfare 2 starting tomorrow. Early access for the open beta goes live very soon, and the beta will be available to the public in a few days.
The much anticipated DMZ mode will also be a part of Warzone 2.0. DMZ will also be free to play, similar to Warzone 2.0. Fans can expect to learn more about the game modes in the coming days.
Check Out More News: Call of Duty Warzone Mobile Gameplay Leaked
Was our article helpful? 👨‍💻
Thank you! Please share your positive feedback. 🔋
How could we improve this post? Please Help us. 😔