When Call of Duty: Warzone was released in 2020, it swept the gaming industry by storm even though massive players were already quite popular in the BR category, such as Apex Legends and Fortnite. Even though its popularity has waned over time, it remains one of the most popular Battle Royale games today.
The next iteration of Call of Duty is planned to debut in 2022, and a new Battle Royale Call of Duty: Warzone 2 is scheduled for 2023.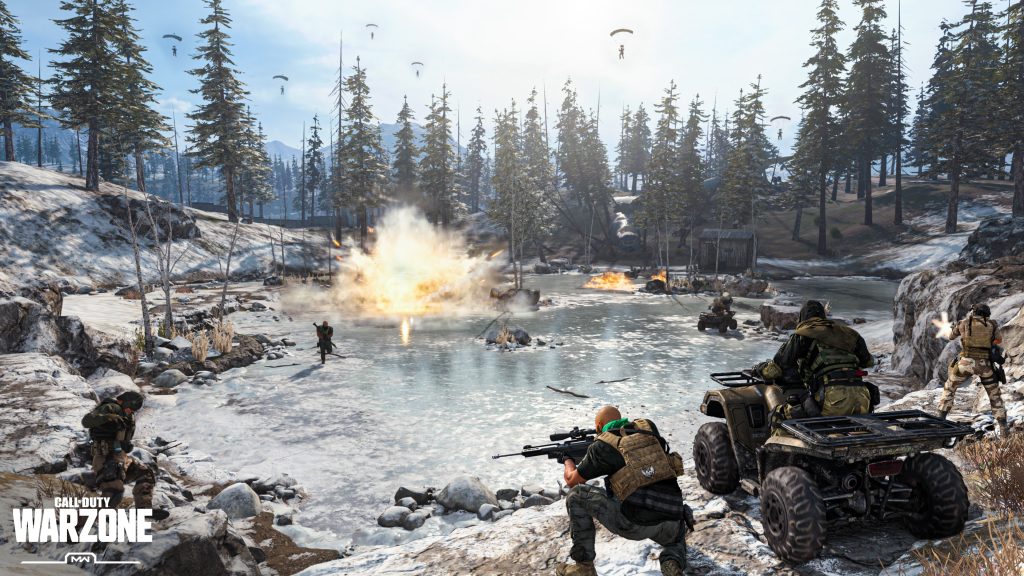 During Activision First Quarter 2022 Financial announcement, they stated that the upcoming Call of Duty title would be the sequel to the well-known title Modern Warfare 2019, which was already confirmed. However, Activision also claims that the upcoming title will also offer the most advanced experience in the franchise in its entire history.
"This year's Call of Duty is a sequel to 2019's Modern Warfare®, the most successful Call of Duty title to date, and will be the most advanced experience in franchise history.

The new free-to-play Warzone experience, which is built from the ground-up alongside the premium game, features groundbreaking innovations to be revealed later this year." – Activision.
Activision appears to be on the verge of hitting the jackpot with its upcoming title. Activision's promise that the game will offer groundbreaking innovations and the most advanced experience in the franchise indicates that they are on to something huge and confident in their development.
Call Of Duty: Warzone 2 will follow its predecessor's footsteps and will be available for free. However, that may be the only resemblance between Warzone 1 and Warzone 2, as Activision has stated that it will be constructed "from the ground up," implying that they are starting from scratch and that we may be in for some significant changes. This is fantastic since we will get a brand new game to play with new gameplay features. Still, it also means that we may lose the fundamental Warzone experience if Activision decides to make substantial changes in the next Warzone iteration.
One of the main reasons Activision would want to make Warzone 2 from scratch instead of continuing it like Fortnite or other games could be because Warzone 1 became too bloated, which was later admitted by the Devs as reported by CharlieIntel. This could also be one of the biggest reasons Warzone 1 is losing popularity nowadays. However, it does mean that developers of Warzone are less likely to repeat their mistakes when it comes to Warzone 2, and we might receive a very well-polished game.
"Warzone was just meant to be an extension of Modern Warfare" and then "we integrated Black Ops and then Vanguard" and now the "game is bloated."

The devs admitted that because there's so much going in to the game, they literally have problems finding what's even causing bugs.

— CharlieIntel (@charlieINTEL) February 11, 2022
Moreover, Modern Warfare has always held a sweet spot for call of duty fans, and it seems that they might be in a for a treat in the upcoming title. If Activision follows through on its claims during the development process, the next Call of Duty game might be one of the most popular games ever.
We truly hope that Activision can live up to its promises and that we will be able to see and experience those "Groundbreaking Innovations" firsthand.
How do you feel about Activision's claims? Do you believe they are simply exaggerating, or are they on to something? Do you think Warzone 2 will be a success?

Related News: Call Of Duty Email Hints At Something Mysterious For Warzone
Was our article helpful? 👨‍💻
Thank you! Please share your positive feedback. 🔋
How could we improve this post? Please Help us. 😔
[News Reporter]
Avinash is currently pursuing a Business degree in Australia. For more than three years, he has been working as a gaming journalist, utilizing his writing skills and love for gaming to report on the latest updates in the industry. Avinash loves to play action games like Devil May Cry and has also been mentioned on highly regarded websites, such as IGN, GamesRadar, GameRant, Dualshockers, CBR, and Gamespot.