AMD Ryzen 7000X3D lineup, including Ryzen 9 7900X3D, Ryzen 9 7950X3D, and Ryzen 7 7800X3D, is one of the fastest gaming processors on the planet. AMD has achieved this feat thanks to its unique 3D V-Cache technology.
AMD has also been improving its 3D chip stacking design and is now ready to share details regarding its new second-generation 3D V-Cache chiplet design.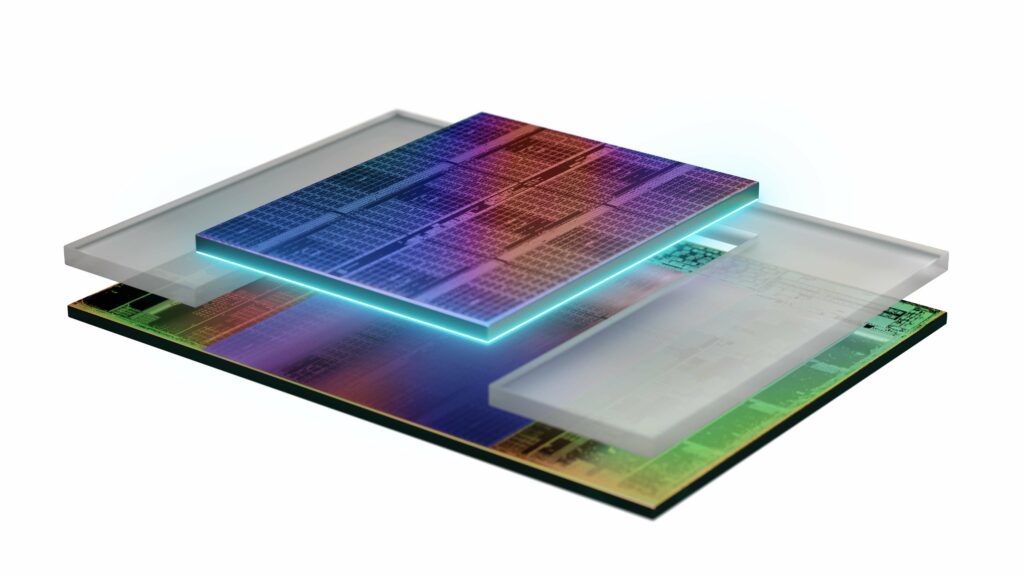 The second-generation 3D V-Cache chiplet design uses the same 7nm manufacturing process but has an increased bandwidth of 2.5 TB/s compared to the 2 TB/s speed of its predecessor.
Moving forward with the cheaper and now mature 7nm manufacturing process for the second-generation 3D V-Cache design. The company is now looking into maximizing performance at a lower cost.
AMD is also currently the only company manufacturing 3D V-Cache chips with no competition from Intel, thus making them the fastest in gaming and specific applications.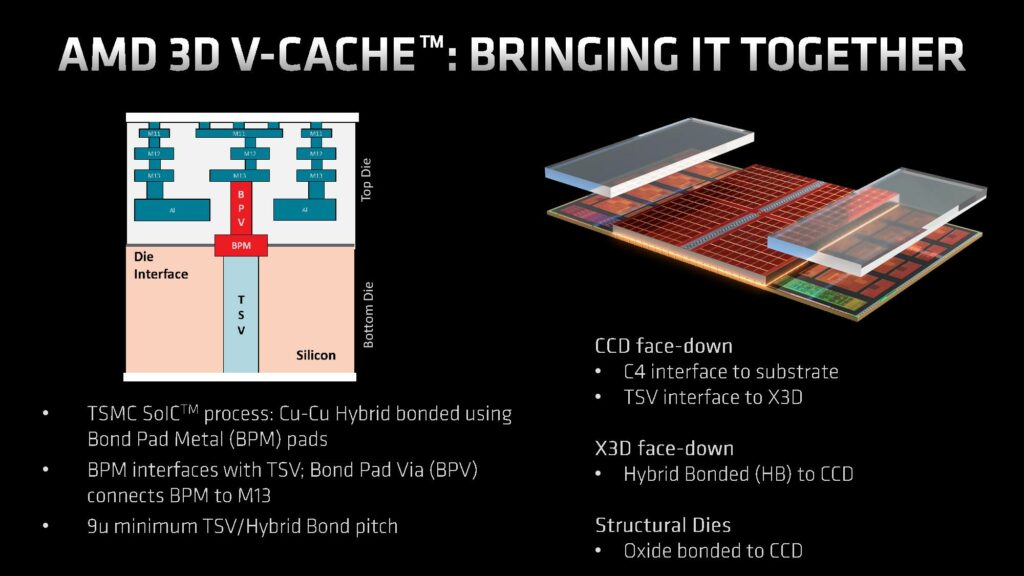 To isolate the 3D V-Cache chiplet from the heat generation cores on the Zen 3 compute die or (CCD), AMD had to stack an additional L3 SRAM chiplet directly in the center. This provided Zen 3 chips with an additional 96 MB of cache, making it the fastest chip in latency-sensitive processes like gaming and applications.
Moving on with Zen 4, AMD had to make some alternations as Zen 4 chips used a new and smaller 5nm manufacturing process, while its 3D V-Cache chiplet was still based on the 7nm manufacturing process.
AMD went with a smaller 7nm SRAM die, which measures only 36mm2 compared to 41mm2 used on the Zen 3 chips. Furthermore, the total number of transistors remained the same at 4.7 billion.
This made the same 7nm chiplet design even more, denser than the Zen 4 5nm compute chiplet and 3x denser than the Zen 3 7nm compute chiplet, resulting in an increase in bandwidth of 25% to 2.5 TB/s.
Was our article helpful? 👨‍💻
Thank you! Please share your positive feedback. 🔋
How could we improve this post? Please Help us. 😔