Spider-Man was among the first superheroes to join the gaming industry. The character has already received plenty of titles on various console generations, and his latest adventure began with Marvel's Spider-Man in 2018.
Following the poorly received movie tie-in, The Amazing Spider-Man 2, Insomniac Games took over the development of the Spider-Man IP from Beenox. Marvel signed an exclusivity contract with PlayStation, and Insomniac Games soon began work on the title.
Marvel's Spider-Man was first announced in 2016, and the game was released as a PS4 exclusive two years later. The game celebrates its fifth anniversary today, which marked an exciting comeback for the web-slinger in the gaming medium.
Why it matters: Marvel's Spider-Man became a spectacular addition to PS4's library of exclusive games, and its success has contributed to excitement for the sequel, Marvel's Spider-Man 2.
Unlike a few other superhero games, Marvel's Spider-Man was not the first to deliver a commendable gaming adaptation of Spider-Man.
Previous games like Spider-Man 2 had established a fun physics-based web-swinging system, while others like Spider-Man Web of Shadows excelled in the combat department, capturing the character's destructive strength and nimble abilities.
However, Insomniac Games delivered an ambitious title that brought these elements together. Where previous games came with a number of weaknesses alongside their strengths, Marvel's Spider-Man delivered the most refined experience.
Insomniac Games' focus on narrative also sets the game apart from its predecessors. Following the release, it was clear that a lot of care had been put into the game's lore and characters.
This meant that Marvel's Spider-Man earned plenty of praise for its heartfelt story and accurate renditions of the characters. In terms of gameplay, the studio introduced gadgets that allowed for more diversity during combat.
The dodge mechanic from Spider-Man 2 was brought back for combat, and the studio took inspiration from previous games' web-swinging systems to deliver a traversal system that was satisfying to control and looked stylish at the same time.
While previous games had been limited in ways due to budgets and movie tie-ins, this was not the case for the PS4 title. As such, Marvel's Spider-Man also delivered gorgeous visuals that brought the friendly neighborhood to life for millions of fans.
Less than four months after its release, Insomniac Games' Spider-Man title had already sold over 9 million copies. The studio continued this success with a spin-off based on Miles Morales in 2020.
These successful releases led to 33 million sales across the two games in the series by 2022. Last year, Marvel's Spider-Man also made its way to Steam, making it available to more players than ever.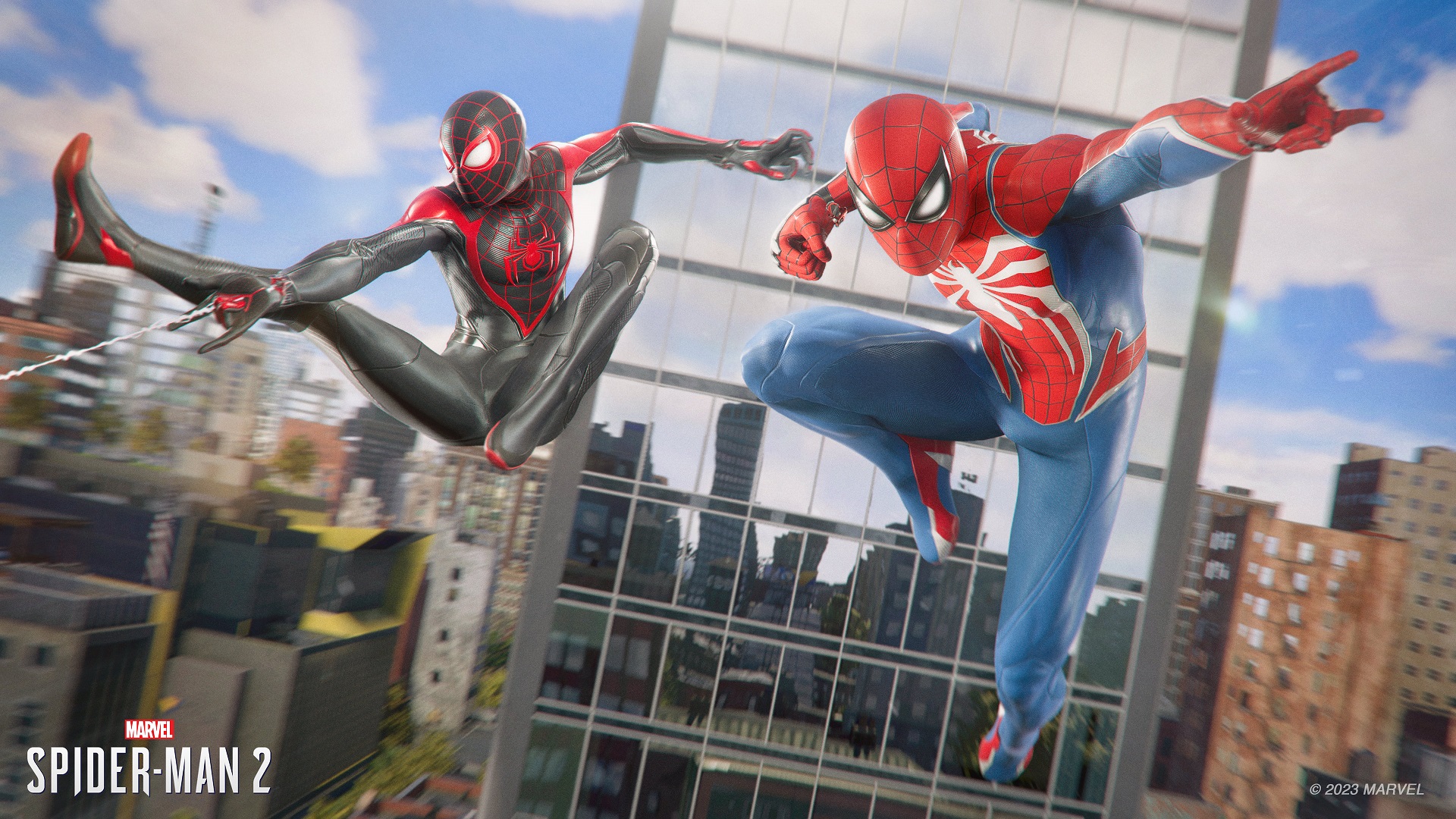 Following this success, Insomniac Games is gearing up to release Marvel's Spider-Man 2 in October 2023.
The studio's upcoming release is the most anticipated first-party title headed to the PS5 this year, improving upon its predecessor by introducing multiple playable characters, a more expansive open world, and the symbiote suit for Spider-Man.
Marvel's Spider-Man 2 swings onto the PS5 consoles on October 16, and its anticipation is so incredibly high that games like Alan Wake 2 and Alone in the Dark have recently gone through delays to avoid competing with the title.
Was our article helpful? 👨‍💻
Thank you! Please share your positive feedback. 🔋
How could we improve this post? Please Help us. 😔