Saints Row has been a staple of the open world genre for a long time, becoming well known for its over-the-top take and comedic take on the genre. The latest Saints Row title is a reboot and aims to provide a breath of fresh air for the legendary franchise.
Developer Volition has worked hard on the Saints Row reboot, and the game's release is right around the corner. Saints Row is set to release on August 23, 2022. However, 40 minutes of gameplay leaked before the release date.
The video starts at the beginning of the game and showcases 40 minutes of uncut gameplay. Features like the game's character creation are seen briefly, along with the moment-to-moment third-person shooting mechanics.
Saints Row has a distinct visual style with many explosions and effects. The video does a great job of showcasing some of the more explosive sections from the game. Saints Row has always been about the high-octane action, and fans can rest assured that the newest entry is no different.
The latest entry features a younger cast of characters in an attempt to solidify Saints Row's new direction. Despite the new direction, Saints Row retains its core focus on mobs and crime bosses.
Interestingly, the leaked gameplay has received mixed reactions from Youtube viewers. Some comments have called the game clunky and unimpressive, while others seem to believe that Saints Row 2022 is a step in the right direction for the franchise. Anyhow, fans have not tried the game for themselves yet, and their reception could change once the game is finally released.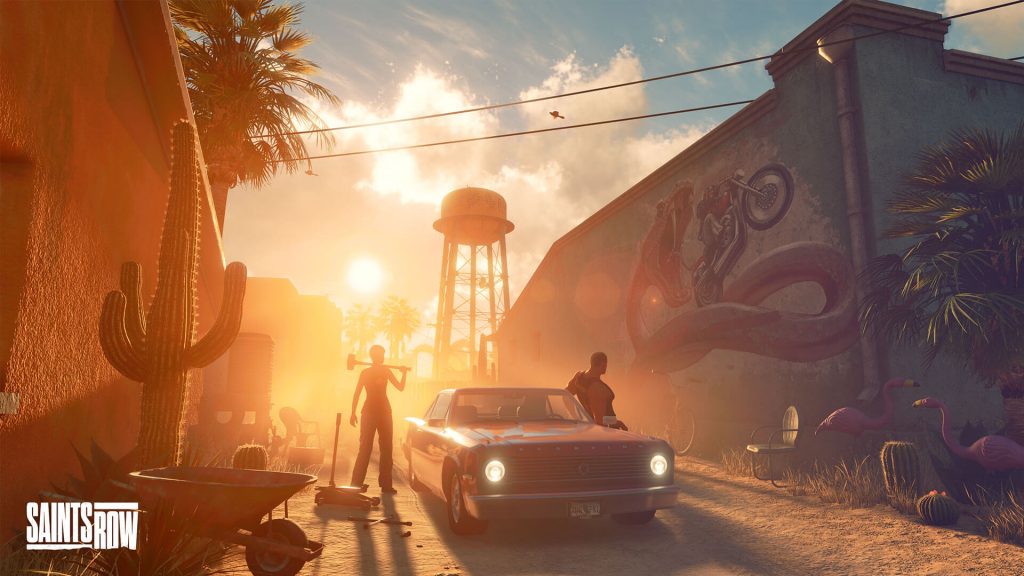 The last Saints Row title was released nearly a decade ago, and the franchise is finally back. Fans of the games have been waiting for a long time, and the wait is nearly over. With a brand new direction, an ambitious development team, and Saints Row's signature gameplay, the latest title could be the developer's most successful work yet.
Saints Row will be available on all major platforms, such as PlayStation and Xbox consoles. A PC release is also panned, and Google Stadia owners can join the fun.
Update:
The original video has been down due to a copyright strike. The user has uploaded a new video that can be seen down below.
Check Out More News: Lies Of P Reportedly Coming To Game Pass, Day One.
Was our article helpful? 👨‍💻
Thank you! Please share your positive feedback. 🔋
How could we improve this post? Please Help us. 😔