Resident Evil Village came out last year. It concluded the Ethan storyline that kicked off in Resident Evil 7. Since then, everyone has been curious to know what the next title in the series will revolve around, and thanks to a leak, we have some information on Resident Evil 9.
According to the leaked info, the game currently in development will be called "Resident Evil Apocalypse." The name suggests the game's plot will be more chaotic, and the stakes will be even higher. The leak also means that the symbol for the game will be a moon as the plot will be about the '9th Moon Phase'.
Resident Evil 9 Setting
We also have information that the game will take place in a brand new ghost town in the west, where a certain investigation will take place, triggering the story of the game. There will be a lot of caves, rivers, and camping sites included in the game's setting.
Resident Evil 9 New Monster Types
The leak suggests that the monsters in the game will be some deformed creatures, and they will focus on maintaining the horror element. The locals will refer to them as "Wendigo" or "Goatman," They will resemble some mythical creatures with horns.
Moreover, the monsters will be able to shapeshift into humans and, sometimes, change themselves into friendly NPCs without the player knowing. There will also be a creepy forest through which you won't be able to find your way if you don't have a map.
In the forest, there will be times when you think something is tailing you, but when you see it, there will be no one there. In other cases, there will be monsters, so you'll need to keep your eyes open.
Other Details
Melee breakable weapons will be there as they were in the previous 2 iterations of the game. You will also be able to force open and barricade some doors borrowed from RE 8. One of the early bosses of the game will be a giant dog which will be referred to as 'Barghest.'
Though he'll be strong but less intelligent compared to other bosses, one of the game's main antagonists will be a woman called 'Glaistig' as the locals call it. Her design will be beautiful with gold and green ornaments and a green gown.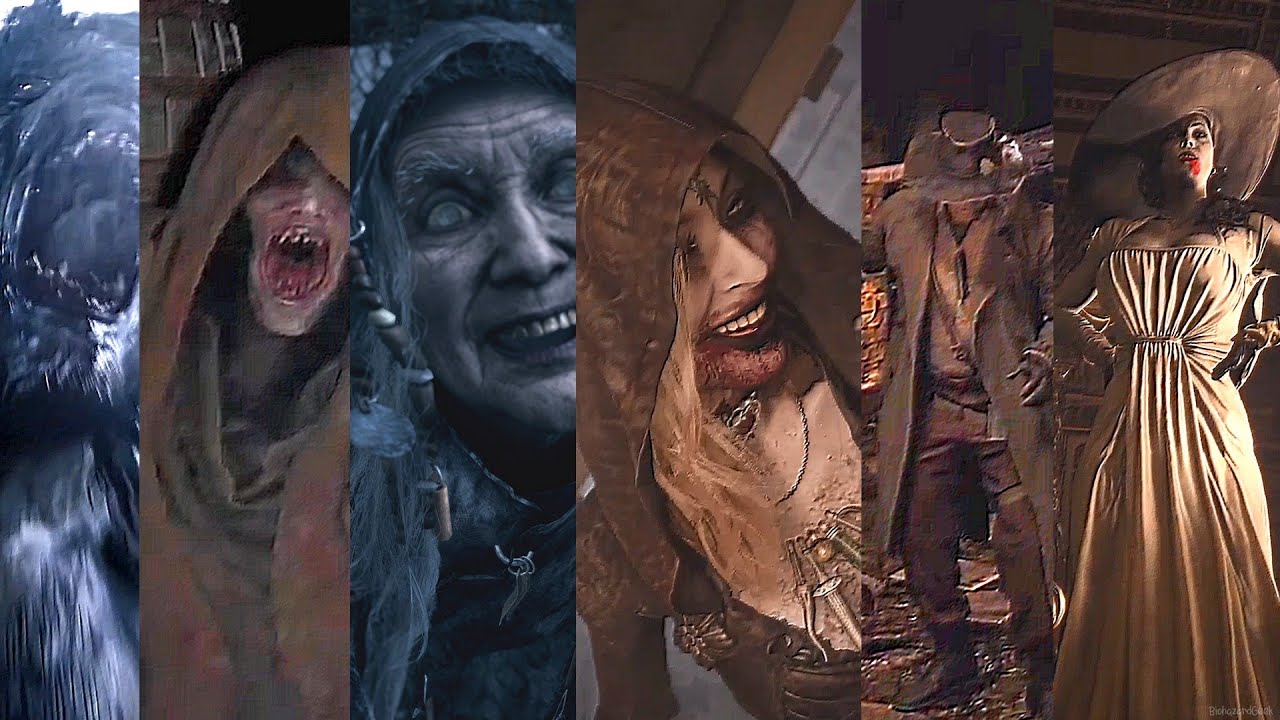 Also, a female bioweapon named 'Hudler' will be in the game that will help you through the forest and help you with making stuff when you bring her treasures and other valuable things (Quite reminiscent of the Merchant in RE: Village). The monsters in the forest will be as afraid of Hudler as Glastig, so you will be safe when you are with her.
Again take this information with a grain of salt, as everything at this point is purely based on rumors. There has been no official word from Capcom. Currently, they are gearing up for the Resident Evil: Village new content and DLC along with Resident Evil 4 Remake that we are looking forward to. Stay tuned for any further information.
More News You Might Like: Sony's New Patent Reveals Light Gun For PlayStation VR2
Was our article helpful? 👨‍💻
Thank you! Please share your positive feedback. 🔋
How could we improve this post? Please Help us. 😔