The court hearings between Microsoft and the FTC from a few months ago have revealed several new details about Xbox, its previous plans, and the company's goals moving forward.
Internal emails have previously pointed to Microsoft's acquisition targets, and a new email has surfaced recently. According to this email, Microsoft was highly interested in acquiring Nintendo in 2020.
In these private exchanges, Phil Spencer, Xbox's CEO, highlighted Nintendo as a "key asset" for Microsoft's gaming ventures.
Why it matters: Phil Spencer firmly believed in the opportunity. He stated that the acquisition would be a significant career achievement and a strategic move that ensured mutual gain.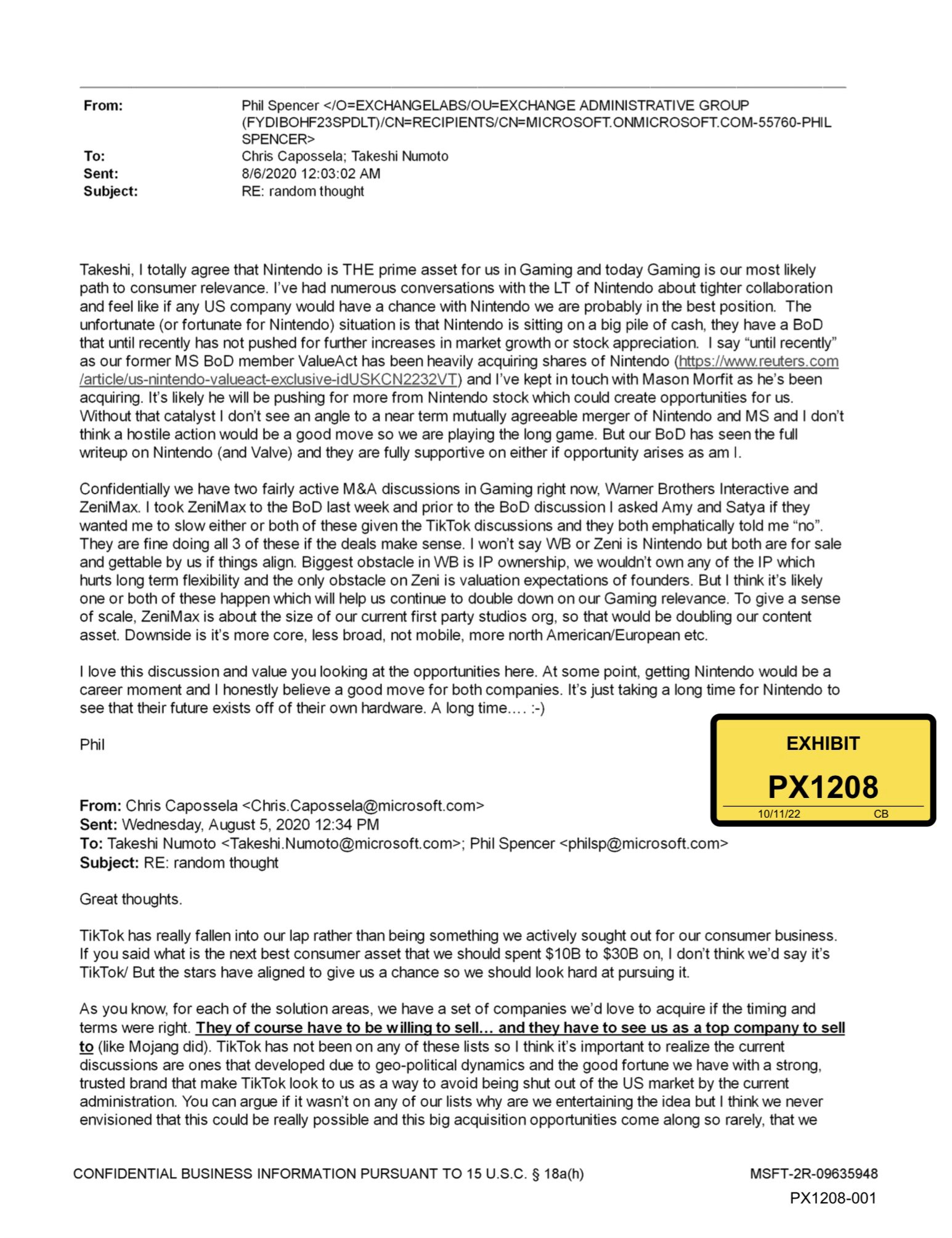 During the discussion, Takeshi Numoto, Microsoft's top commercial executive, wondered why Nintendo was not a target for acquisition, especially compared to pursuits like TikTok.
In response, Spencer confidently stated that Nintendo is the ultimate asset for Microsoft in the gaming industry. He said:
"I completely agree that Nintendo is THE key asset for us in gaming."
Spencer emphasized that Microsoft had frequent discussions with Nintendo about closer collaboration and stated that they were well-positioned for such a partnership.
Additionally, the Xbox CEO pointed out that Nintendo's strong financial position would play a crucial role. The company had a significant amount of capital reserves, and its Board of Directors showed cautious interest in further market expansion.
This financial stability was both advantageous and challenging for Microsoft. The conversation also touched on the strategic moves of key figures like Mason Morfit, a former Microsoft board member, who was acquiring Nintendo shares.
This development, Spencer suggested, could open doors for Microsoft to explore collaborations with the Japanese gaming giant.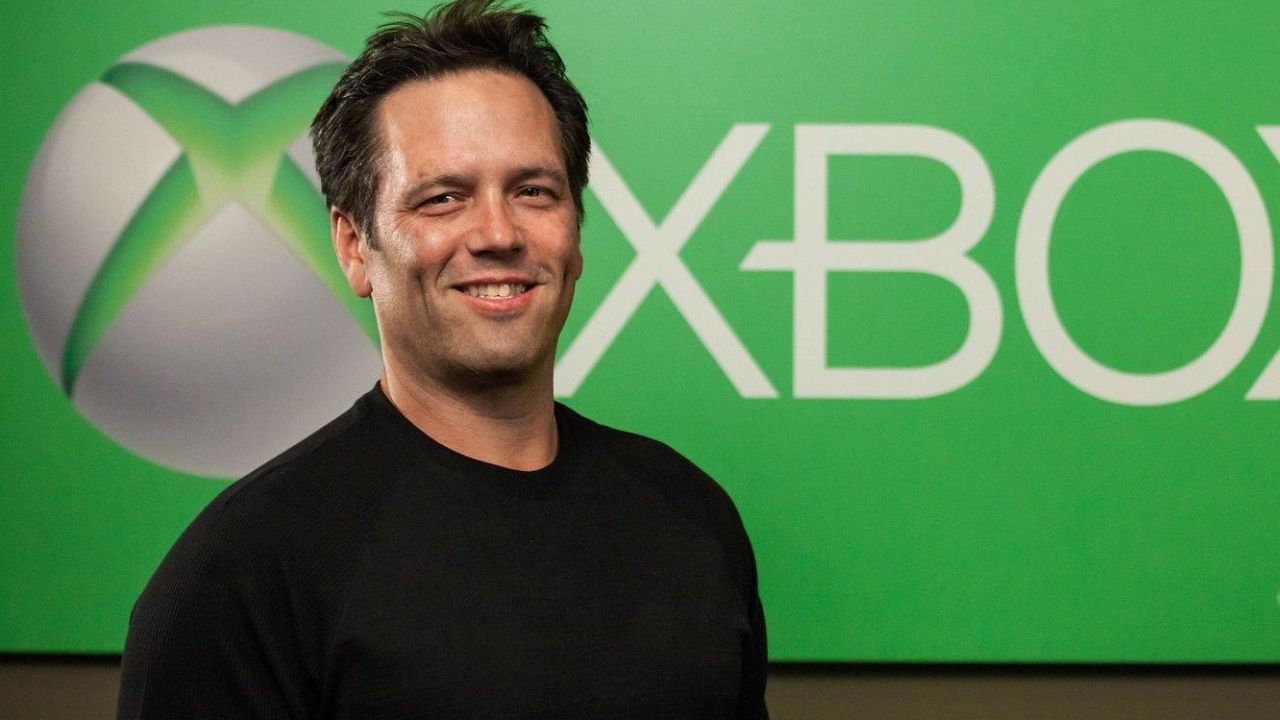 Interestingly, Microsoft's board of directors supported Phil Spencer's strategic vision. They carefully reviewed the thorough analysis of Nintendo and other potential opportunities like Valve.
Their strong approval signified a shared belief in the potential benefits that could come from such an acquisition.
However, the CEO understood the complexities of the situation. He realized that rushing into things with hostile actions or undue pressure would not benefit the common interests of both companies.
Instead, he was prepared for a patient approach, letting opportunities arise naturally. Phil Spencer said:
"Without the catalyst, I don't see a way to achieve a mutually agreeable merger of Nintendo and Microsoft in the near term."
At the end of the conversation, Phil Spencer expressed that joining forces with Nintendo would mark a significant moment in his career. He believed this collaboration would benefit both parties beyond their separate hardware histories.
Was our article helpful? 👨‍💻
Thank you! Please share your positive feedback. 🔋
How could we improve this post? Please Help us. 😔
Passionate gamer and content creator with vast knowledge of video games, and I enjoy writing content about them. My creativity and ability to think outside the box allow me to approach gaming uniquely. With my dedication to gaming and content creation, I'm constantly exploring new ways to share my passion with others.