The Nvidia GeForce RTX 4090 has just been released, and it has quickly positioned itself as the most powerful gaming product from Nvidia for the consumer market. Despite the impressive performance, the $1600 price point surpasses most consumers.
On the other side, the GeForce RTX 4080 16GB and GeForce RTX 4080 12GB variants were initially scheduled to launch in November, but Nvidia has now changed plans. The Nvidia GeForce RTX 4080 12GB has now been "unlaunched."

Nvidia GeForce RTX 4080 12GB announcement was probably one of the most terrible graphics card market decisions in recent years. Now it seems like the Green camp has succumbed to pressure and will not launch it. But this does not mean the design will not appear on the market.
It all started with the launch of GeForce RTX 4000 graphics cards when Nvidia introduced two versions of the GeForce RTX 4080 cards – GeForce RTX 4080 16GB and GeForce RTX 4080 12GB. It recently emerged that the second model was supposed to be much weaker than the one with the 16GB variant, which could confuse buyers.
No wonder the GeForce RTX 4080 12GB was the object of mockery by the media industry (including us!). A graphics card with such specification should have never appeared as GeForce RTX 4080. It is closer to GeForce RTX 4070 (as indicated by initial leaks).
A few benchmarks were spotted recently that showcased a considerable performance difference between the GeForce RTX 4080 SKUs. According to the benchmarks, the GeForce RTX 4080 12GB variant is a whopping 30% slower on average than the GeForce RTX 4080 16GB. For reference, this is nearly the same performance gap between the GeForce RTX 3070 and GeForce RTX 3080.
The general population agrees that this graphics card should have been the expected GeForce RTX 4070 at a much lower price than Nvidia announced.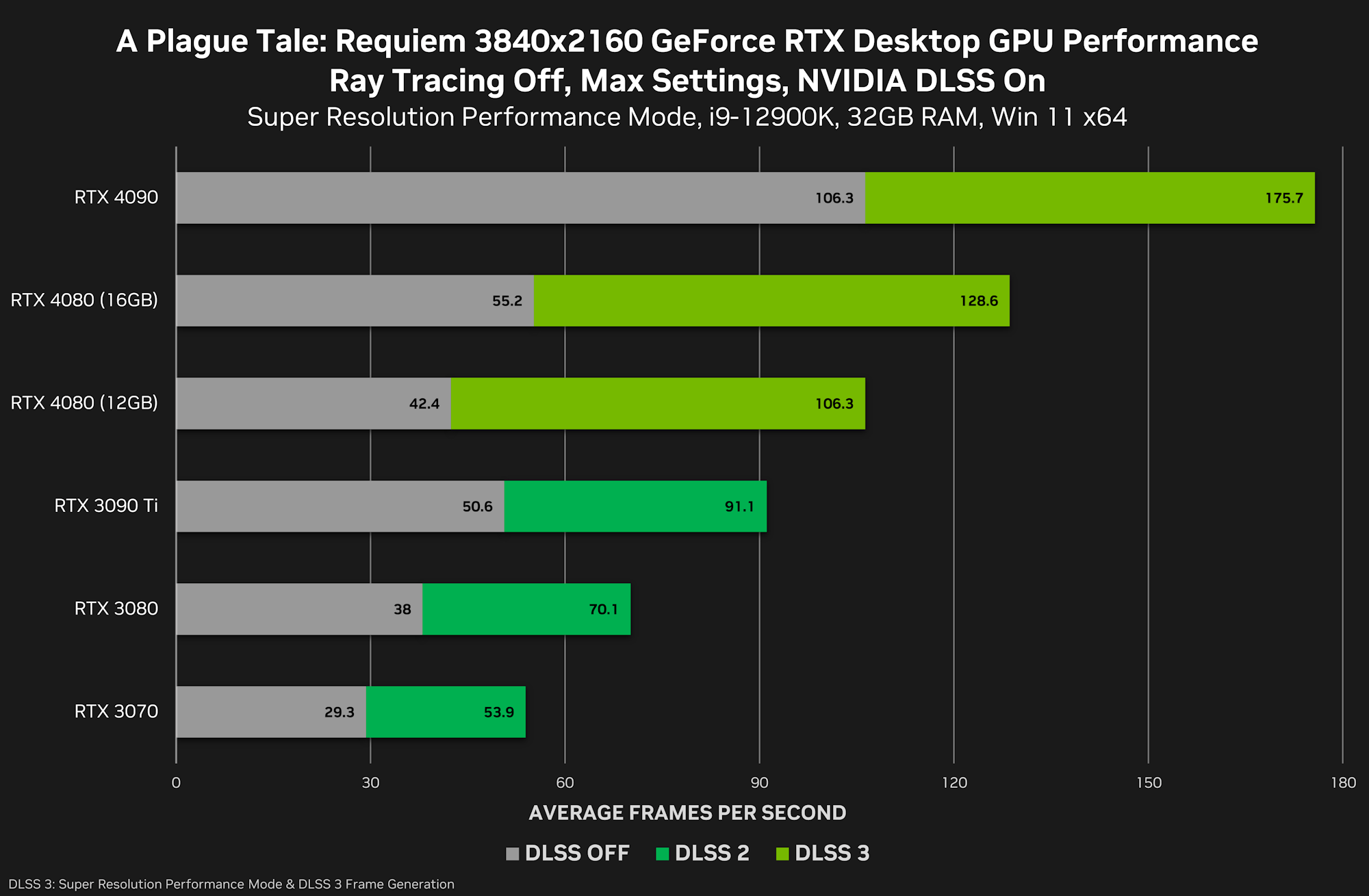 This can be seen as a 'Win' for the consumers, but it leaves both Nvidia and buyers in a difficult spot. Without the supposed GeForce RTX 4080 12GB, Nvidia's xx80 tier graphics card will see a historic price jump of $500 in MSRP over the last generation.
Despite the impressive performance numbers, it will be hard for the company to justify this price gap. For all of its might, even the GeForce RTX 4090 has only seen a small $100 price jump over the GeForce RTX 3090.
Nvidia has confirmed that the GeForce RTX 4080 16GB is set to release on November 16th. PC enthusiasts can expect to learn all the details in the days leading up to the launch.
Check Out More News: Nvidia's Latest Drivers Reportedly Disabled LHR Limited For Graphics Cards
Was our article helpful? 👨‍💻
Thank you! Please share your positive feedback. 🔋
How could we improve this post? Please Help us. 😔