With the expected launch of Nvidia's latest RTX 4000 series somewhere around the mid/end of this year, rumors and leaks have started kicking in. To no one's surprise, the RTX 4000 series will be the most powerful one Team Green has launched till now. Although we don't have any benchmarks or exact facts and figures from Nvidia directly, there's been some confirmation.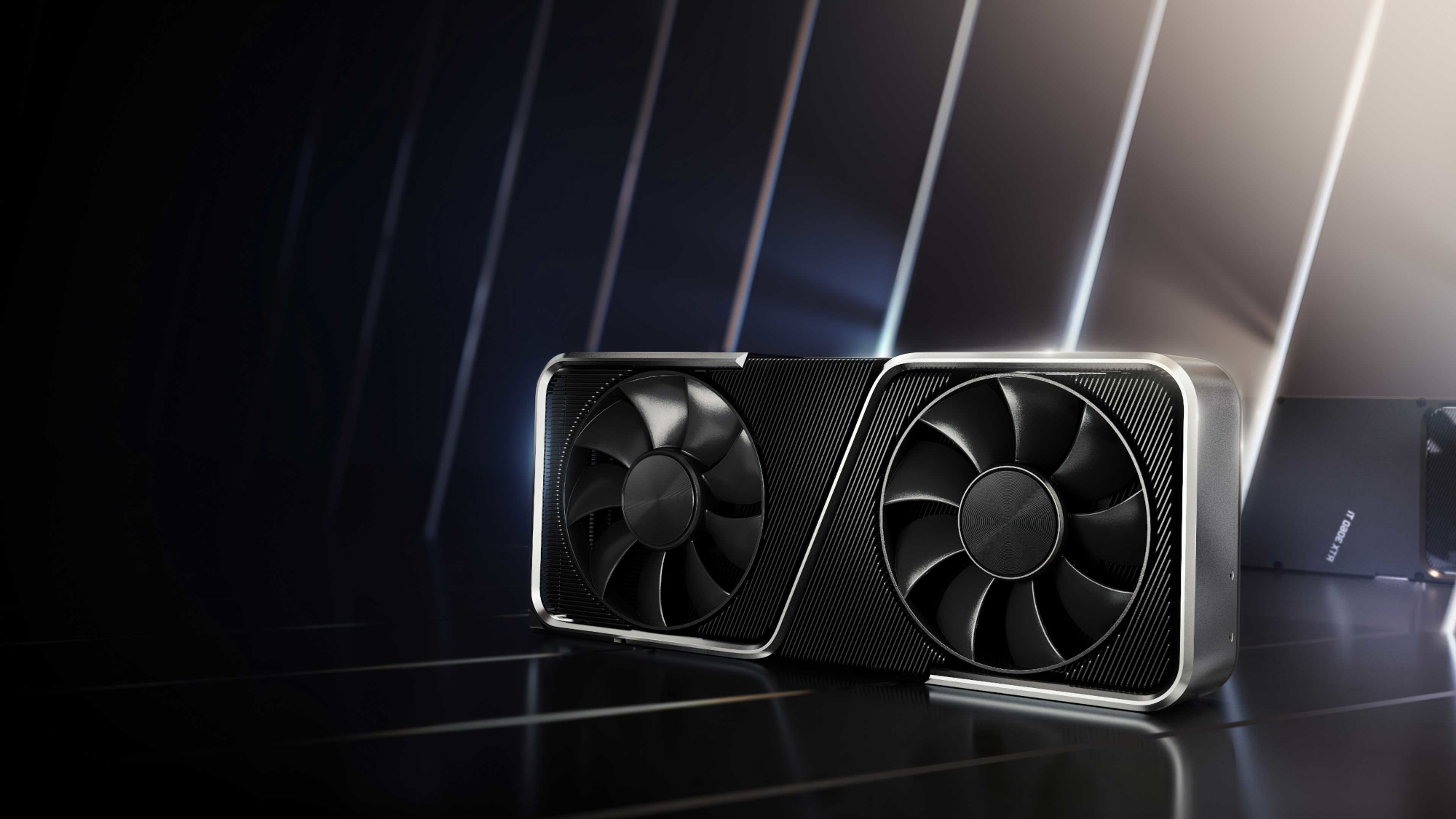 YouTuber Moore's Law is Dead had his say on the upcoming RTX 4000 series. According to him:
'Another thing I think that people are overestimating at least as much as they are underestimating is Lovelace's performance.'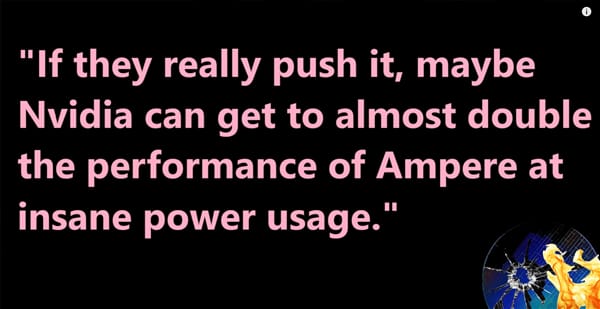 This proves that thus far, we don't have any definite proof of how much performance are we going to get from the latest generation of GPUs. He also said that the current target, according to his sources, was to get at least a 60 to 80% performance boost compared to the previous generation. If all that is true, the base 4060 will match the performance on the current high-end RTX 3080 at a lower price which no doubt is a vast betterment.
Some more technical information that we have currently is that the 4000 series will be based on 5nm architecture. But this will not be based on the usual Samsung chip that was 8nm, this time, Tsmc will do the manufacturing. There's no particular reason for that as of yet except that the Samsung chips since the start of the pandemic have been short. Therefore, to improve the availability, Nvidia has moved to Tsmc. Also, the 5nm chips will be superior to what AMD is using in their 6000 series GPUs as they are based on 7nm architecture.
Due to Lovelace architecture being 5nm, the cache size is also expected to increase by a marginal 16 times. (TechnoPixel). As the number of cores increases with the more powerful cards, the cache size will also increase.
The Power Draw on The RTX 4000 Series Will be Massive
However, there is a huge catch with all the performance boost we are getting. Although we don't have the exact numbers here, we know that Nvidia has never been particularly good at power efficiency. So, as a comparison, if earlier 550 watts PSU was the minimum recommended PSU for the RTX 3060, it will increase this time. The biggest brother RTX 4090 is also expected to blow out most people's PSUs in their PCs. The power draw for RTX 3090 on average is around 480 watts. The 4090 will throw it out of context and reach a whopping 600 watts.

There is also no word on the pricing of the newer GPUs. However, we can't recall the last time we saw a GPU on its MSRP due to the ongoing pandemic and other reasons. The RTX 3090 was introduced with an MSRP of 1500$, and since its launch, we're still waiting for this price due to inflation. In these days of inflation, we might not get the exact MSRPs once again, but we can expect a 400$, 800$ and 1200$ MSRP for the RTX 4060, 4070, and 4080 respectively, with the biggest brother 4090 is expected to hit the 2000$ mark. But all we can do till their possible launch is to hope for better prices and availability this year and continue growing the gaming community.
If you've done reading this, here are a few more topics that might arouse your interest:
Was our article helpful? 👨‍💻
Thank you! Please share your positive feedback. 🔋
How could we improve this post? Please Help us. 😔
Abdullah is an avid gamer who primarily plays single-player titles. If you can't find him anywhere, he'll probably be at his desk playing The Witcher 3 for the millionth time. When he isn't playing games, he's either reading or writing about them.