The God of War franchise is iconic and stands out from the rest of the gaming world. Players have always been captivated by Kratos' epic adventures through realms of gods and monsters.
While God of War Ragnarok is fresh in the minds of gamers worldwide, rumors have emerged suggesting a new God of War game is already in the works.
Why it matters: In August, another reliable insider revealed that God of War Ragnarok DLC is already in development. This new rumor adds credibility to the previous leak, suggesting that Santa Monica Studio has something in the works.
IGN's bang-on here – this is how you cut the gap between releases while also maybe letting greener teams work on the half-sequel with established tools and support. Santa Monica Studio's working on new GOD OF WAR stuff and I wonder whether it will be RAGNAROK DLC or a half-sequel https://t.co/MxXUyNUvKT

— ViewerAnon (@ViewerAnon) October 5, 2023
Insider ViewerAnon reports that Santa Monica Studio is hard at work on a new project within the God of War universe. Though the details are still unclear, signs suggest a project on a slightly smaller scale compared to the mainline titles.
This rumor comes from an insider known for their reliable leaks and knowledge about the gaming and entertainment industry. Their proven accuracy in revealing details about Crash Bandicoot 4 adds weight to this revelation.
In response to a recent article discussing the idea of standalone expansions as a way to address long waits between releases, ViewerAnon shared their latest viewpoint. They claim the Santa Monica studio is already working on new "God of War stuff."
However, the insider is unsure whether it would be a Ragnarok DLC or a half-sequel. Comparing it to expansions like Phantom Liberty or games like Spider-Man: Miles Morales makes you wonder how big this project could be.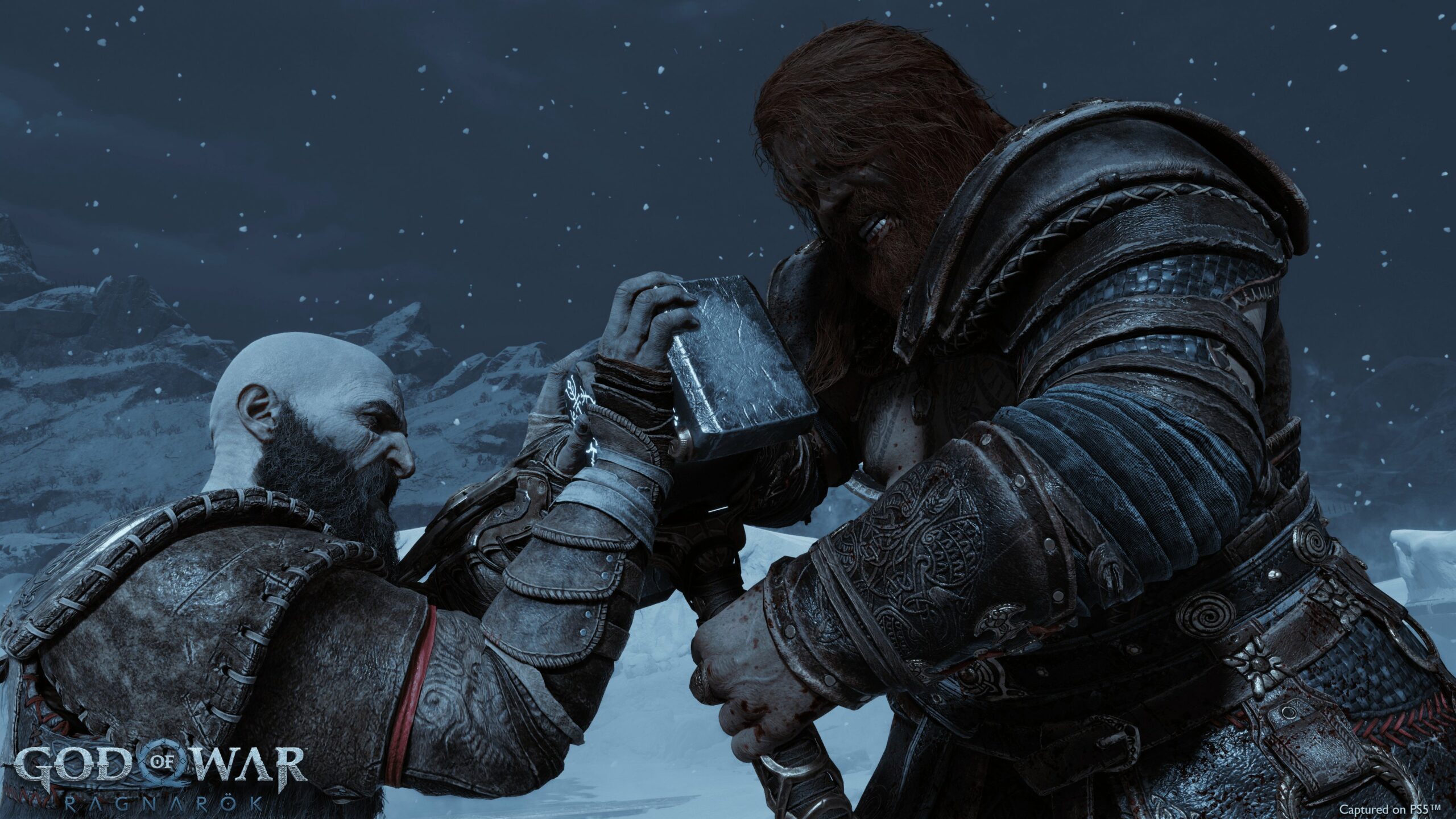 There are various speculations, with some fans thinking it might be similar in size to Uncharted: Lost Legacy. Others, however, remain cautious about the concept of "half-sequels."
Adopting the idea of a half-sequel might be a smart move in the fast-changing gaming industry. With longer development times for AAA games, this approach helps fill the gaps between releases.
Furthermore, it allows resources to be directed towards developing new talent and ensuring they have the necessary tools and support.
Looking ahead, the big question about Kratos and Atreus' next journey remains unanswered. The franchise could certainly see great success by exploring the rich mythologies of Egypt or China.
Either way, the foundation for this next chapter has reportedly been set. Santa Monica Studio posted a new job listing recently, hiring developers with knowledge of the franchise.
Previously, Tyr's voice actor hinted at the character's comeback in the franchise. This could be evidence for a DLC, but nothing has been confirmed as of yet.
Was our article helpful? 👨‍💻
Thank you! Please share your positive feedback. 🔋
How could we improve this post? Please Help us. 😔
Passionate gamer and content creator with vast knowledge of video games, and I enjoy writing content about them. My creativity and ability to think outside the box allow me to approach gaming uniquely. With my dedication to gaming and content creation, I'm constantly exploring new ways to share my passion with others.