Call of Duty has reigned as the most popular first-person shooter for over a decade. The franchise has combined strong narratives with engaging and accessible multiplayer gameplay to stay relevant in the fps genre.
While Infinity Ward is leading the upcoming Call of Duty, Treyarch is next in line. However, a new job listing has some exciting implications for the next Call of Duty.
Raven Software is currently hiring for a Lead Campaign Animator with experience in first-person shooter (FPS) and extensive knowledge about Call of Duty, hinting that Raven Software is working on the campaign of the next Call of Duty.


The job listing states;
"Experience in first-person shooter games(FPS) games and extensive knowledge of THE Call of Duty Games is a huge plus."
The job description further states;
"Support all animations needed for the game including gameplay and scripted animation sequences"
Scripted animation sequences are a highlight of Call of Duty campaigns. The franchise has become well known for combining gameplay and scripted sequences, delivering high-quality campaign missions.
Moreover, the listing also talks about storytelling techniques;

Knowledge of 1st and 3rd person animations is required for the job position. Call of Duty cutscenes and gameplay use camera perspectives for their impressive campaign modes. Expertise in gameplay storytelling techniques is also required, which is crucial to any single-player experience.
All evidence in the job listing above seems to point towards Raven developing the next Call of Duty campaign. As said earlier, Treyarch is developing the next Call of Duty title, set to release in 2024.
Interestingly, Raven Software and Treyarch have collaborated before, with Raven Software leading campaign development on Treyarch's latest Call of Duty. But, this was because of limited time and resources. Call of Duty: Black Ops Cold War was made in less than a year, and Raven Software was called in to help with the single-player campaign.
However, it was expected that Treyarch would again be responsible for all of Call of Duty 2024's development. But, the job listing hints that Raven Software might just be returning for their second campaign.
Call of Duty: Black Ops Cold War's campaign was well received. The studio was mostly limited to being a supporting developer on Call of Duty games and Warzone before their hand in Call of Duty: Black Ops Cold War's campaign. Perhaps Activision saw this positive reception and decided to give Raven Software another go at a fully-fledged Call of Duty campaign.
Furthermore, reliable Call of Duty leaker GhostofHope claimed that Raven Software could be responsible for the next Call of Duty campaign. According to the leaker, Call of Duty 2024 could occur during Iraq's war.
Despite the convincing evidence, it would be wise to take this information with a slight grain of salt. No official confirmation has been made yet by Activision or the developers involved in Call of Duty 2024.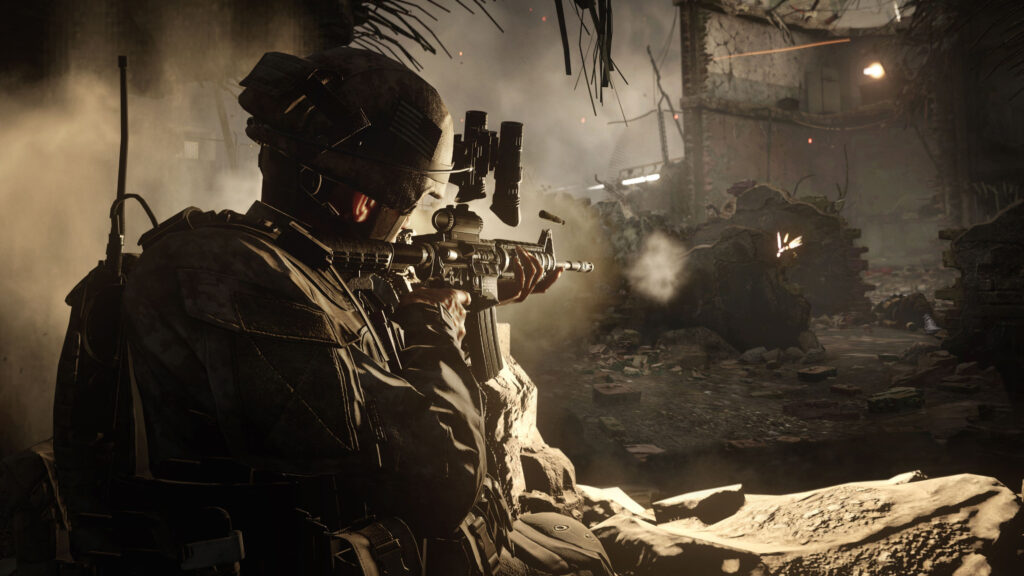 Recently, Call of Duty saw its most successful beta with Modern Warfare 2. Players worldwide joined the fun, and anticipation for the game is the highest it has been in the last few years. Besides the highly anticipated Modern Warfare 2, Call of Duty Warzone 2.0 is also launching on November 16, 2022.
Fans of the franchise have a lot to look forward to. Raven Software's involvement in the campaign has a lot of potentials, judging by their last effort. Black Ops Cold War gave the world a hint of Raven Software's narrative abilities, and the studio could now be looking to go above and beyond to make a great Call of Duty campaign.
Check Out More News: Starfield To Include Support For Ray Tracing
Was our article helpful? 👨‍💻
Thank you! Please share your positive feedback. 🔋
How could we improve this post? Please Help us. 😔