Many gamers have problems with Halo Infinite not launching on their PC or even having it crash. The issue arises mostly due to outdated drivers, unmet system requirements, and a few other reasons.
Key Takeaways
Halo Infinite may not be launching on PC due to a disabled campaign, unmet system requirements, outdated graphics drivers and gaming services, and several other reasons.
You must have your system meet the minimum requirements for Halo Infinite to run and keep it up to date.
If nothing works out in your favor, you may seek professional assistance by contacting the support center.
Why Is Halo Infinite Not Launching On PC?
Below, we have listed why Halo Infinite might not launch on your PC.
Campaign Left Disabled
If you have installed your game incorrectly and incomplete resources, the game's campaign may be disabled. Due to the disability, Halo Infinite may have difficulty launching on PC.
Unmet System Requirements
One of the reasons why Halo Infinite is not launching is that your system requirements need to be met. If the windows installed on your PC are not updated, then Halo is unlikely to launch. Also, you will have to take a look at your hardware components. You must ensure the components are up to the mark and can help the PC deliver a good game performance. If your PC specs do not match the minimum requirement, Halo will fail to launch on PC. To find out your PC specs, read our article on how to check PC specs.
Un-Updated Graphics drivers
Graphics drivers need to be updated to prevent Halo Infinite from not launching. It is not just Halo. Any new game you install might not launch if you leave your graphics drivers un-updated. This is because the drivers contribute immensely to how well your game runs; they need to be updated to support its features.
Un-Updated Gaming Services
Often, the reason behind a game being unable to run is incompatibility with the gaming services. If the gaming services are outdated, they are unlikely to support the latest and improved versions of games. Therefore, this incompatibility can be why Halo Infinite is not launching on PC.
Apps Running In Background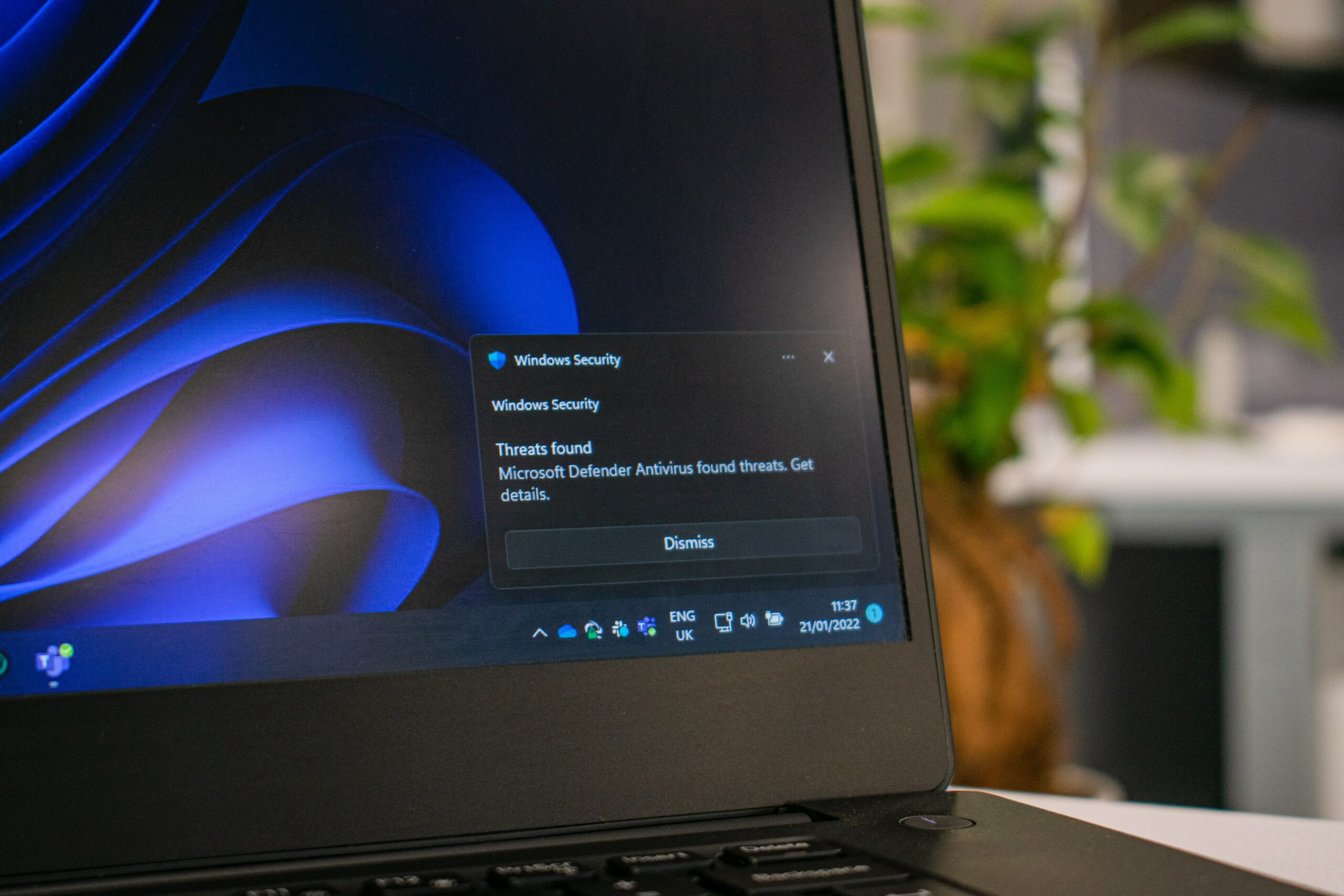 Sometimes, apps running in the background can be the culprit. Anti-virus, VPN, or similar apps prevent you from using several sites to serve their purpose on your device. Because of this, Halo Infinite may have trouble launching on your PC.
Overlays
Overlays can prevent games from launching as well. They are often used when streaming and even come with overclocking software to monitor PC performance.
Also Read: Best GPU Overclocking Software
XBOX App Requiring Repair/Reset
Your XBOX app may have issues that may be preventing Halo from launching on PC as well. Bugs and other issues can often interrupt the launcher and mess up other app functions. The app offers a troubleshooter, so you do not have to worry about seeking a professional immediately. If the repair doesn't fix the problem, you can also go ahead for a reset.
Limited Game Privileges
Games like Halo infinite require many resources for them to run properly. The game might fail to launch if you try to do so from an account other than the administrator. The game might have fewer privileges, and some limitations are set, due to which it may have a problem launching. It is good to try to run the game as an administrator to see if that's where the problem lies.
Use Of Integrated Graphics Processor
There are chances of your PC using the integrated GPU on the processor. Despite having a proper GPU on your PC, your integrated GPU may still be used by default. This GPU may be unable to meet the game's requirements, which is why Halo Infinite may have trouble launching.
Also Check: Do Motherboards Have Integrated Graphics?
How To Fix The Issue
Here are some fixes that may help you launch Halo Infinite on your PC.
Enabling Campaign In Halo Infinite
After you have installed the game, make sure to enable the campaign. You can do this by clicking on the 3 dot icon on the game's main page. Choose "Manage Game" from the given options. After doing so, check if Halo Infinite's campaign is enabled. If not, then you may enable it yourself.
Upgrading Your System
Halo Infinite is a demanding game. You need at least 64-bit of windows 10 installed on your PC. Moreover, your hardware specs must be the ones mentioned below or better.
CPU: Intel 5i-4440 or higher.
GPU: AMD RX 570, NVIDIA GTX 1050 Ti, or better.
RAM: 8 GB or more.
Storage: 50 GB or more.
DirectX: 12
You may need these specs for Halo Infinite to perform fine on your PC.
Also Read: PC Building Mistakes To Avoid
Updating Your Graphics Drivers
You will have to update your graphics drivers using the device manager app.
Look up 'Device Manager' in the windows search bar.
Click on the 'Device Adaptor' tab.
Right-click on the name of your graphics card appearing in the drop-down.

Updating graphics drivers – Image Credits [Tech4Gamers]

Click on 'Update Driver.'
Updating Your Gaming Services
Updating the gaming services is an easy task.
Open the Microsoft store app.
Click on the 'Library' icon on the bottom left.
Update all the gaming services available for Microsoft and the XBOX app.
Closing Apps Running In Background
If you have any anti-virus applications or VPNs running on your PC, it is time to close them to check whether they are the problem. If the game launches after closing the anti-virus app, you can check the list of apps on which it has set restrictions. Try removing restrictions from apps that may interfere with the halo launch. If it is the VPN, try turning it off while playing the game.
Giving The XBOX App A Repair/Reset
You can also try repairing your XBOX app or resetting it if repairing is not working. All you need to do is follow the given steps.
Open the 'Settings' app.
Click on the 'Apps' tab.
Click on 'Apps and features.'
Scroll down and look for the XBOX app.
Click on the app and then click on 'Advanced Options.'

Repairing or resetting XBOX app – Image Credits [Tech4Gamers]

Look for the 'Repair' and 'Reset' options in the window.
Running Halo Infinite As Administrator
You need to run Halo Infinite as an administrator to have all the resources it needs to run.
For this task, it is best first to restart your PC.
Once done, type 'Halo Infinite' in the windows search bar.
Click on the 'Run as Administrator option below the app.
Changing The Graphics Card Setting
You need to switch from your integrated GPU to the actual GPU installed on your PC.
Look up 'Device Manager' in the windows search bar.
Click on the 'Device Adaptor' tab.
Right-click on the name of your integrated GPU appearing in the drop-down.
Click on 'Disable Device.'
Disabling Overlays
If you have apps offering overlays, then it is time for you to disable them. Many apps offer overlays; steam is one of the most commonly used app offering overlay. Here are the steps you need to follow to turn off the overlay in steam.
Enter the 'Settings' window in steam.
Click on the 'In Game' tab.
Remove the tick that indicates that overlay is enabled.
Click on 'Ok' to save the changes you have made.
Conclusion
These are all the steps you must follow if Halo Infinite is not launching on your PC. If you still have trouble launching the game, you may contact halo support or XBOX support. You should describe your issue well so they can provide proper assistance. This way, you can fix your problem without wasting time.
Frequently Asked Questions
Will my low-end graphics card be enough to play Halo Infinite?
No, a low-end graphics card can not offer the fps that Halo Infinity needs to run. You must have an AMD RX 570, NVIDIA GTX 1050 Ti, or better.
Can I play Halo Infinite if I have windows 7?
Unfortunately, Halo Infinite will not even launch on windows 7 as it does not fulfill the game's requirements.
Is 32 GB of RAM a lot for Halo Infinite?
32 GB is more than enough for Halo Infinite. The ideal RAM for the game is 16 GB. Which means you have a lot of room left.
Was our article helpful? 👨‍💻
Thank you! Please share your positive feedback. 🔋
How could we improve this post? Please Help us. 😔