In the tech industry, if there is one giant that is always in the picture, that's Apple inc. They have been ruling the smartphone world for years now since the introduction of their iPhones. iPhone 3 was the phone that set a benchmark on which today's phones are based. Similarly, Macbooks, iMacs, and other Apple stuff made using Apple's state-of-the-art bionic and M1 chips are in a league of their own.
Although Apple hasn't been a stranger to success, one thing which they failed at was gaming, specifically consoles. In 1996, Apple tried to enter the gaming industry with a console of its own. It was made in collaboration with Bandai, and a platform was introduced called Pippin. On this platform, a console called Apple Bandai Pippin was introduced. It aimed to provide enough power to the users to play games. It was supposed to be a separate thing from the Macintosh, on which you would mostly do professional work. Unfortunately, the platform couldn't make any progress, and Bandai failed to upgrade the console to match the competitors of the time, and it failed miserably.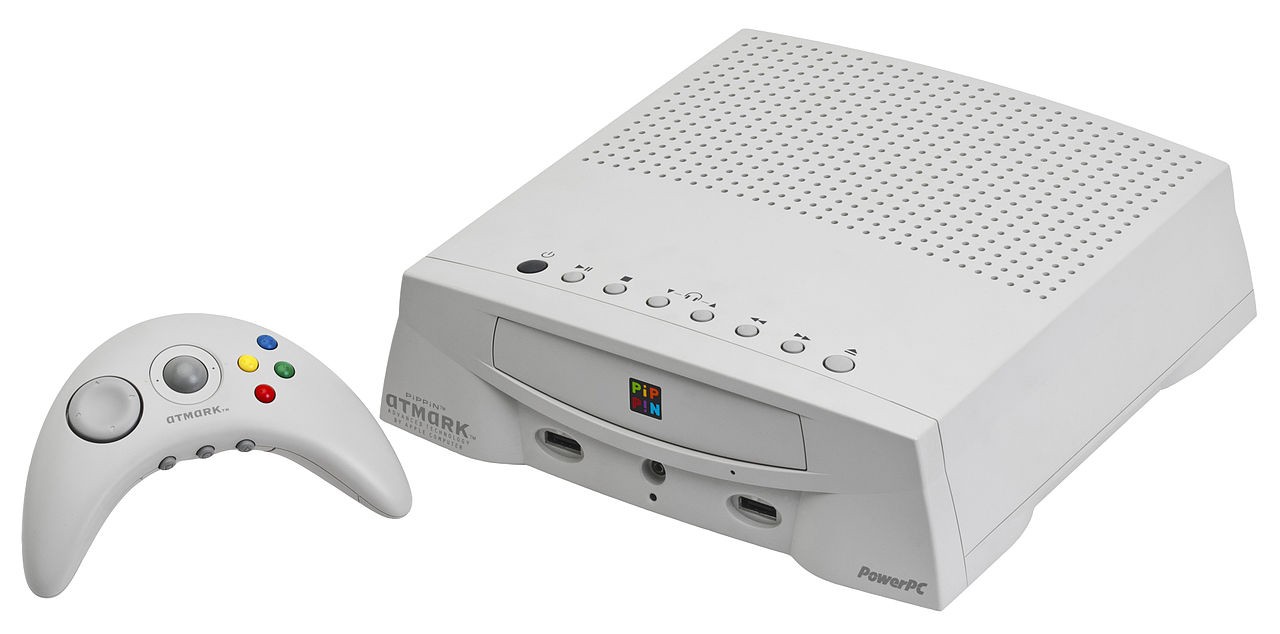 Since then, Apple has come a long way, and according to rumors on the Korean Platform Clien, which has been a very trusted source for rumors and previously predicted the launch of Intel i9-12900KS prior to its release, got the news from Taiwan that Apple might be considering a fresh new start at entering the gaming industry again. Apple has a team of great minds working behind them, and as powerful as recent M1 chips have been, it won't come as any surprise if, sooner or later, they jump into the gaming industry sooner or later.
According to the reports presented by Clien, this news is still pretty much private to Apple's team. There are rumours that they might be considering producing a chip that can power a console. They also state that there might not be a separate console at all; instead, Apple TV might be integrated with graphics powerful enough to run games, and it should serve as a potential console as well. We don't know for sure because they might even be considering a handheld form factor console like the switch because we know they have the tech to make it.
And reportedly, Apple is already making sure that the console doesn't lack playable games. They have contacted the likes of Ubisoft and Capcom for their exclusive games for Apple's console. Ubisoft and Capcom are one of the biggest game studios currently present as they have provided us with The Resident Evil series, Assasins Creed series, Far cry series, and various huge games.
If this news is true and Apple is indeed working on its console, we could be getting a major player in the market competing against the likes of PlayStation, Switch, and Xbox. However, take this whole article with a grain of salt as all this is inside information based on rumors. There has been no statement from Apple or any of the potential studios it is working with. But we hope that the news is true as we might be able to have a console that could challenge Microsoft, Nintendo, and Sony. Though Apple doesn't have a good track record in the gaming market, we must take into account the quality of silicon Apple has produced in recent years, and if done correctly, the alleged console could be a game-changer.
Also, read our previous articles:
Graphics Card Prices At Their Lowest Point Since 2020
Wipeout Source Code Has Been Leaked
Was our article helpful? 👨‍💻
Thank you! Please share your positive feedback. 🔋
How could we improve this post? Please Help us. 😔
Abdullah is an avid gamer who primarily plays single-player titles. If you can't find him anywhere, he'll probably be at his desk playing The Witcher 3 for the millionth time. When he isn't playing games, he's either reading or writing about them.