Bethesda Game Studios has once again captured the attention of gamers with their upcoming RPG, Starfield.
The highly anticipated game promises a unique narrative and gameplay elements. Among a plethora of innovative features, two elements were recently confirmed, a dynamic jail system and the option to buy homes in multiple cities.
Why it Matters: The criminal justice system in Starfield adds depth to the immersive universe of the game, and the ability to purchase homes in different cities will allow players to quickly travel and save their progress.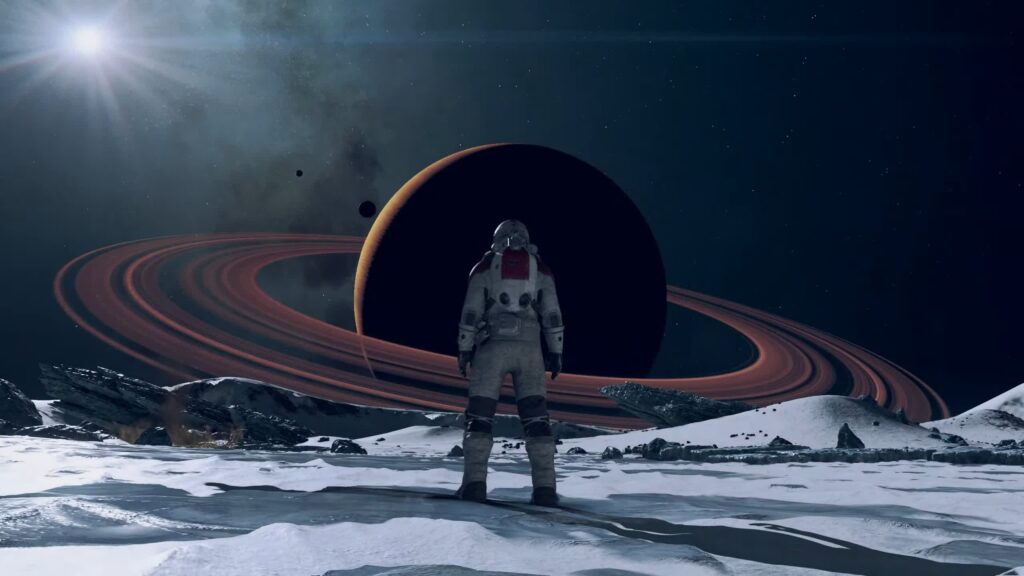 During a recent Discord Q&A session, Starfield Design Directors Will Shen and Emil Pagliarulo unveiled the details of the jail system. In Starfield, players must navigate not only through space but also through the complex web of laws and regulations.
Shen elaborated that the consequences of breaking the law are extreme. Players who go against the law can choose either imprisonment or opt for paying fines. However, players can also choose to escape the law.
Emil Pagliarulo, the Lead Writer, explained the civilization and governance of the Settled Systems. Like Skyrim, crime and punishment are explored, adding depth to the gameplay experience in this futuristic universe.
Moreover, Starfield introduces another level of immersion with its property ownership system. During the same Q&A session, Shen and Pagliarulo revealed the captivating aspects of this gameplay feature.
Shen stated that players would have the opportunity to acquire housing across various cities within the game. While some homes will be available for purchase, others will be earned through completing specific quests.
Pagliarulo further expanded on this, mentioning that players can aspire to own properties in all major cities featured within Starfield. Moreover, at least one exceptional house can be unlocked by completing a discreet quest in the game.
The Q&A session also provided a wealth of other details, emphasizing the richness of the Starfield experience.
Players can choose to conceal contraband and use unique ship modules for strategic gameplay. Additionally, non-violent options like dialogue and non-lethal weapons are available for diverse playstyles.
Starfield players can enhance their experience by building a crew of over 20 members, adding communal and strategic dimensions to the game. The integration of these details forms the cornerstone of Starfield's dedication to crafting an immersive universe for players to explore.
Was our article helpful? 👨‍💻
Thank you! Please share your positive feedback. 🔋
How could we improve this post? Please Help us. 😔