Silent Hill: Downpour was the final true Silent Hill game, and it's been more than a decade since the last true Silent Hill game. Two years later, the series found fresh life with the release of the playable and hugely successful P.T demo, but the full game was scrapped.
Since then, Silent Hill has been collecting dust, and it's been a long time since we've heard anything about the game, with only a few dubious rumors circulating. Recently, screenshots of a forthcoming Silent Hill game were released, giving hope to the silent hill fanbase that the franchise is not dead and that something new is in the works.
Following that, we have some more intriguing news as Jeff Grufb, who is well-known in the gaming industry for providing reliable information in a Twitter interaction, suggests that the future Silent Hill may be a PS5 exclusive.
Really strong chance of that. Yes.

— Jeff Grubb (@JeffGrubb) May 13, 2022
This isn't the first time we've heard of Silent Hill being a PlayStation 5 exclusive; in October 2021, Gematsu reported that "a new Silent Hill is in development" at Kojima Productions, with Sony Interactive Entertainment funding it, implying that it will be a PlayStation 5 exclusive, or at the very least, a PlayStation exclusive.
It's tough to confirm this information right now, but still, Jeff is recognized for providing accurate information and debunking false rumours, as he did when Titanfall 3 Preorder at GameStop claims first surfaced on the internet.
Previously reported, Hideo Kojima was working on a Silent Hill game for the PlayStation 5 alongside Sony and Konami. For those who are unaware: When Hideo Kojima was still at Konami, he was working on Silent Hills, the ninth main installment in the Silent Hill franchise.
The game was planned to be a PlayStation 4 exclusive, but it was scrapped in 2015, and shortly after that, Kojima's relationship with Konami went apart, and he departed the company. In 2014, Kojima and Konami released a playable teaser called "P.T." before the game was scrapped.
Furthermore, as we all know now that the alleged new Silent Hill photos were leaked, which were first published by AestheticGamer before being withdrawn due to a copyright claim, appear to hint at a British location for the game, based on lettering spotted on one of the characters' faces.
The Twitter thread went on to explain that the user was withholding a lot of information for the time being but that they had enough proof to confirm the photographs were authentic, which was later proved in a way as the pictures were taken down with a copyright strike which came from Konami, according to the leaker.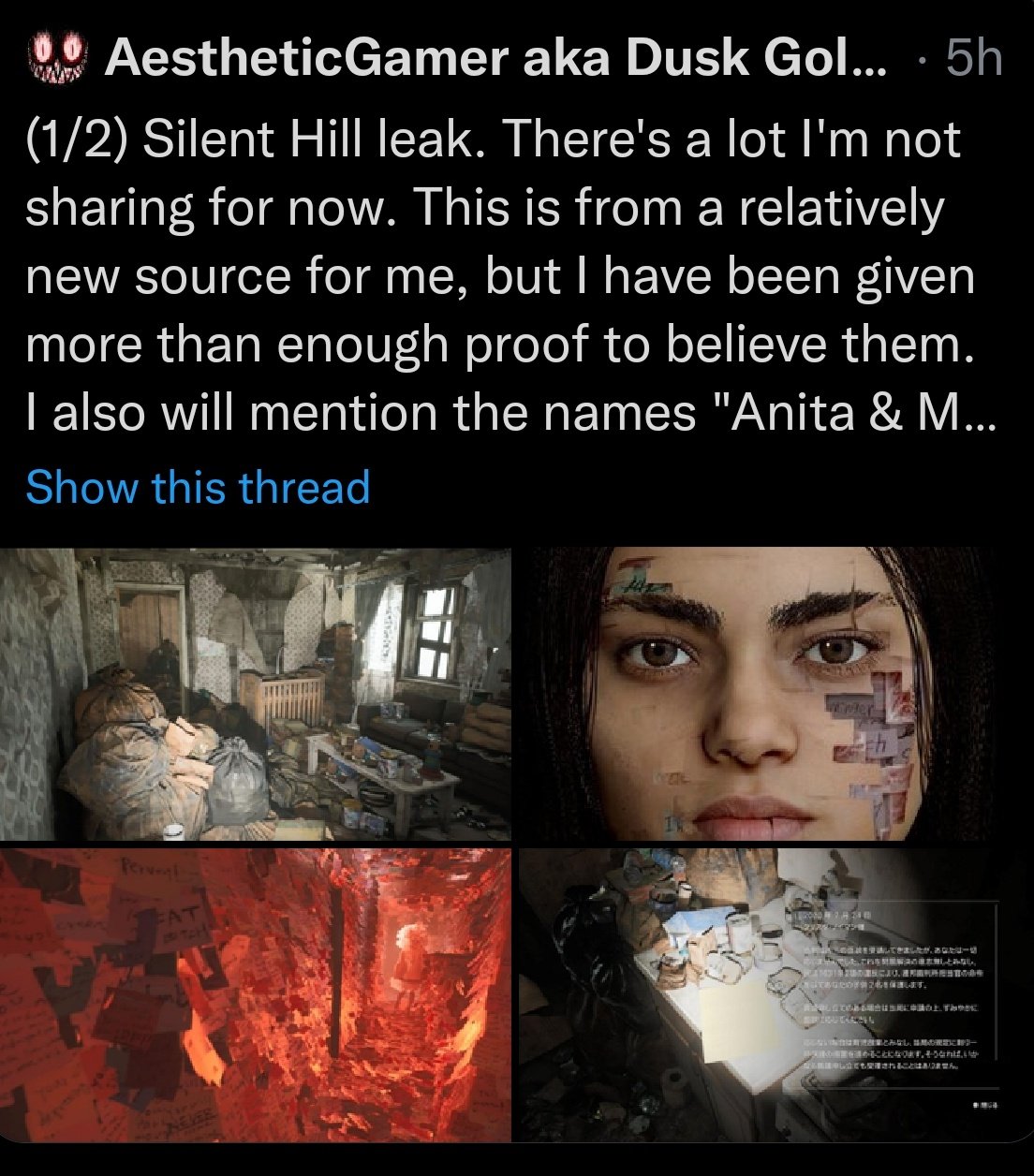 Following the screenshots leaked, Jeff Grubb also recently talked about Silent Hill in his weekly GamesBeat video. He did confirm that there was a Silent Hill game underdevelopment somewhere and did not wish to share any more details since he believed that the information was entirely uncertain. Any details associated with the upcoming Silent Hill could be inaccurate.
Nevertheless, we're delighted to hear that Silent Hill is in development, as most people assumed the series had been buried and would never see the light of day again. Hopefully, it will reclaim its reputation, as there is a sizable Silent Hill fanbase eager to get their hands on it.
What are your thoughts? Do you think Silent Hill will be a PS5 exclusive?
Related News: Capcom Plans To Release 45 SKUs of New Major Titles In 2022
Was our article helpful? 👨‍💻
Thank you! Please share your positive feedback. 🔋
How could we improve this post? Please Help us. 😔