If you've grabbed a fancy new NVIDIA or AMD graphics card in the last couple of years, chances are you've heard about Resizable BAR. This technology promises to boost your gaming performance completely free of cost.
In this era of ever-advancing technology, understanding what Resizable BAR brings to the table is essential for anyone looking to harness the full potential of their gaming rig. Let's dive into the world of Resizable BAR and explore how it's reshaping the landscape of modern gaming.
What is Resizable BAR?
Resizable BAR technology allows the CPU to access the entire GPU memory buffer in one go. Typically, the CPU accesses the memory of a graphics card in 256MB chunks due to the limitations of the traditional PCI Express (PCIe) standard.
This chunked approach can be a drawback, particularly in scenarios where large amounts of data need to be transferred between the CPU and GPU rapidly.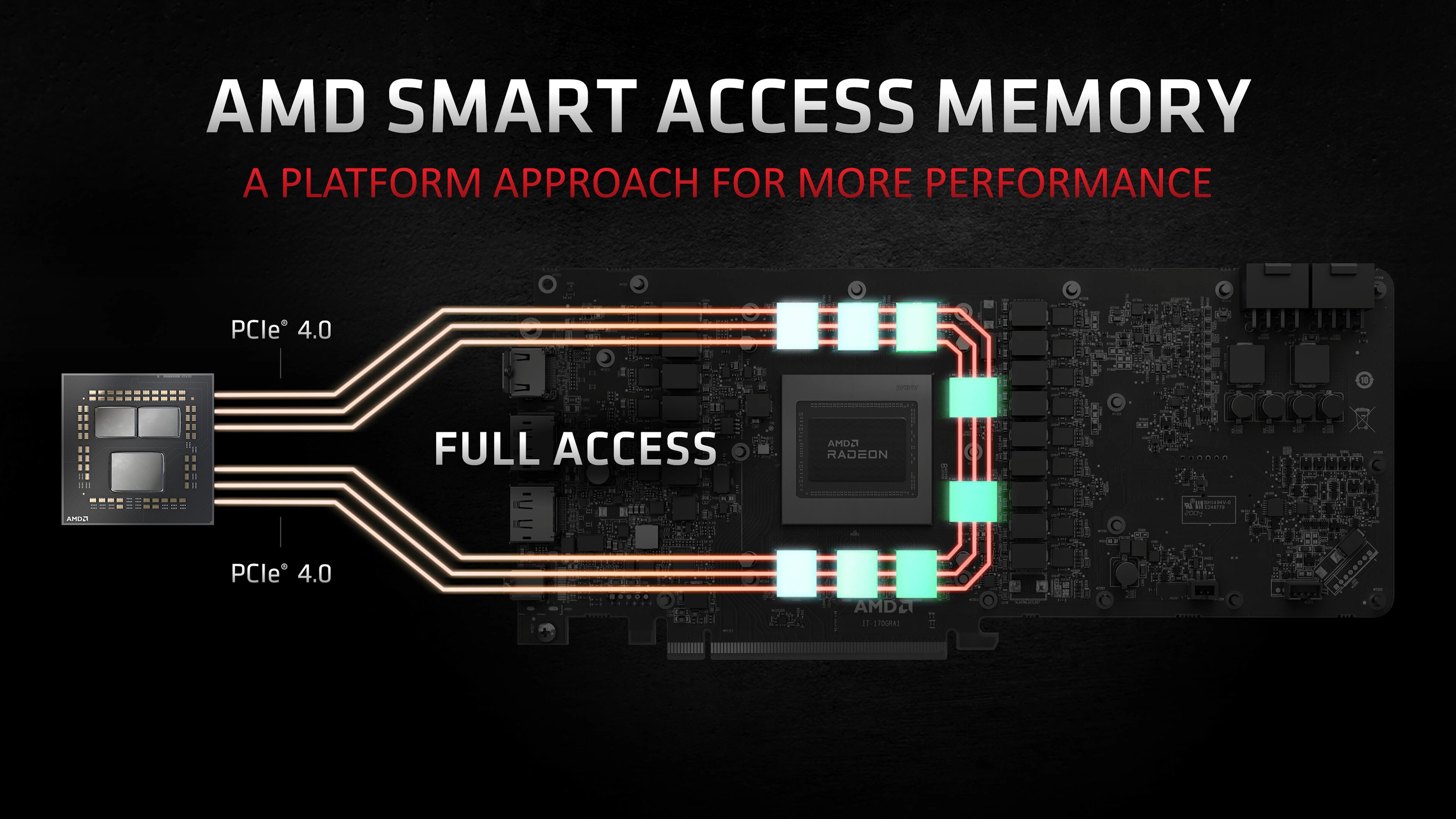 In contrast, resizable BAR allows for a more streamlined and efficient process by enabling the CPU to access the entire GPU memory space in a single operation, eliminating the need for multiple smaller transfers and significantly improving data transfer speeds and system performance, which is especially beneficial for demanding gaming and professional applications.
How Do I Enable Resizable BAR?
First, you need compatible hardware to enjoy the full benefits of Resizable BAR. This is slightly different for AMD and NVIDIA since AMD uses its own "Smart Access Memory" branding for this technology.
SAM (Smart Access Memory) requires an AMD Ryzen CPU and a Radeon RX 6000 series GPU or higher for compatibility.
Resizable BAR necessitates an RTX 30-series GPU or higher but is compatible with both AMD Ryzen and Intel 10th Gen CPUs or newer.
Check the compatibility of your motherboard chipset with ReBAR, and ensure it is on the latest BIOS.
To enable Resizable BAR, you can follow these steps.

Enter your system's BIOS by pressing the DEL/F12 key at startup.
Find the "Above 4G Decoding" option and ENABLE it.
Find the "Re-Size BAR Support" option and ENABLE it.
Reboot the computer.
While the settings may have slightly different names on different motherboards, the process remains nearly identical. Now, you can enjoy the extra performance of Resizable BAR in your games. But is it worth it?
Resizable BAR: Is It Worth It?
The results of enabling Resizable BAR, or its AMD-specific variant, Smart Access Memory (SAM), on modern gaming systems have been a considerable debate in the gaming community. AMD's claims of a substantial 16% improvement in gaming performance caught the attention of many, and NVIDIA followed suit with its claim of a 12% boost through Resizable BAR implementation.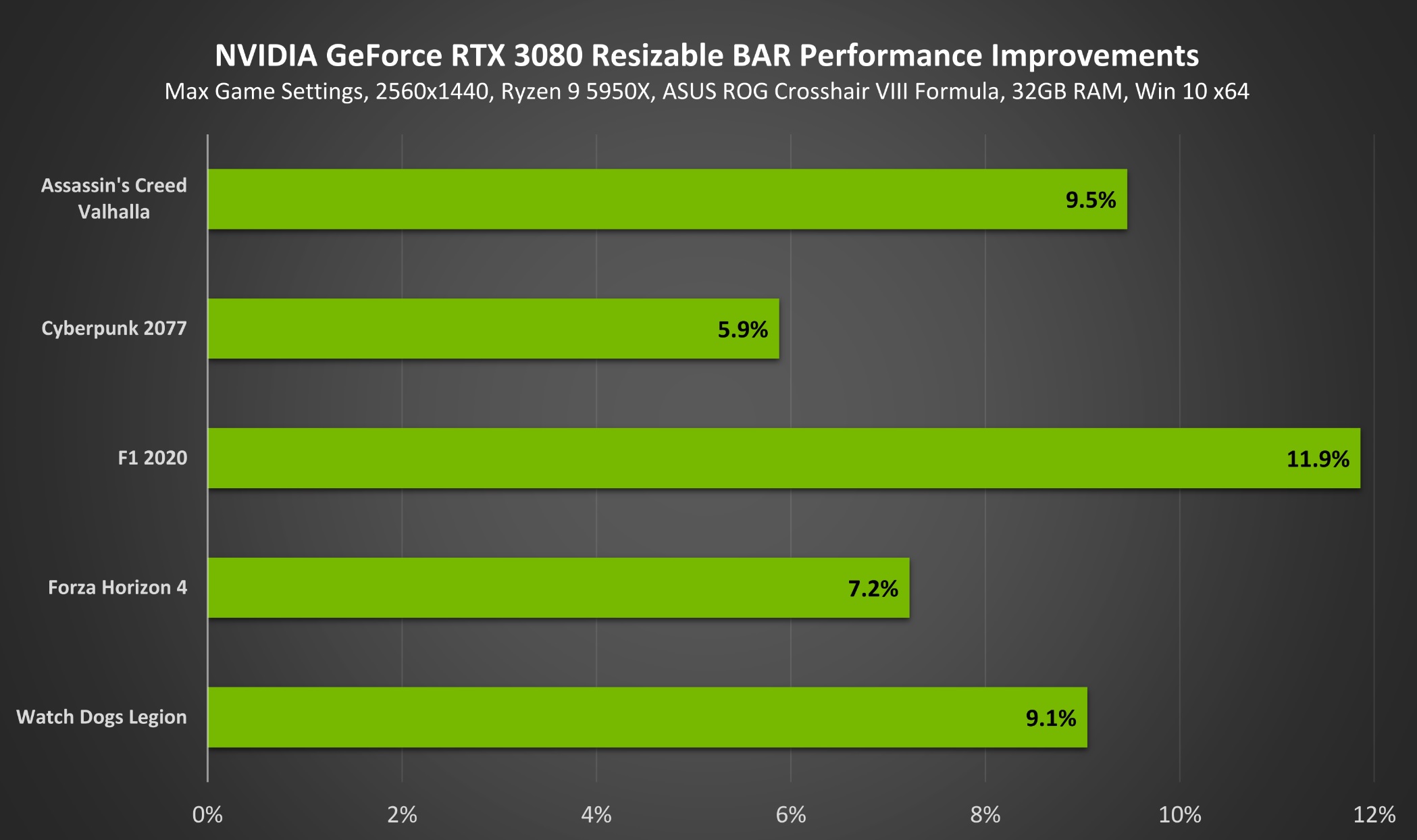 However, real-world performance gains can be a bit more nuanced. On average, my testing has revealed a more modest yet still significant 6-10 percent performance improvement when enabling Resizable BAR, with the actual impact varying depending on the specific game and hardware configuration.
It's important to note that not every game experiences a performance boost, and some might even exhibit a negative effect when Resizable BAR is enabled.
These inconsistencies make it a bit of a mixed bag, and it's crucial to check for yourself whether Resizable BAR positively impacts your favorite titles. Despite the variability in results, many gamers have found that the positives of Resizable BAR outweigh the negatives.
Therefore, it's generally recommended to try Resizable BAR and see if it enhances your gaming performance – the odds are in favor of turning it on.
Bottom Line
Resizable BAR is a rather neat feature that can boost your PC's performance in a large number of games without any additional cost, which is a very nice bonus. If you have hardware capable of enabling Resizable BAR, then there is no harm in giving it a shot for a free performance uplift.
Was our article helpful? 👨‍💻
Thank you! Please share your positive feedback. 🔋
How could we improve this post? Please Help us. 😔
[Reviews Specialist]
Usman Saleem brings 8+ years of comprehensive PC hardware expertise to the table. His journey in the tech world has involved in-depth tech analysis and insightful PC hardware reviews, perfecting over 6+ years of dedicated work. Usman's commitment to staying authentic and relevant in the field is underscored by many professional certifications, including a recent one in Google IT Support Specialization.
8+ years of specialized PC hardware coverage
6+ years of in-depth PC hardware analysis and reviews
Lead PC hardware expert across multiple tech journalism platforms
Certified in Google IT Support Specialization