The flagship processor from the AMD Ryzen 7000 3D V-Cach lineup, Ryzen 9 7950X3D, featuring 16-core, 32-thread coupled 144MB of 3D V-Cache, will be released later this month on 28th Feb. Previously, the former Ryzen 9 7900X3D was tested on Ashes Of Singularity, and now the latter has made it's Geekbench and Blender debut.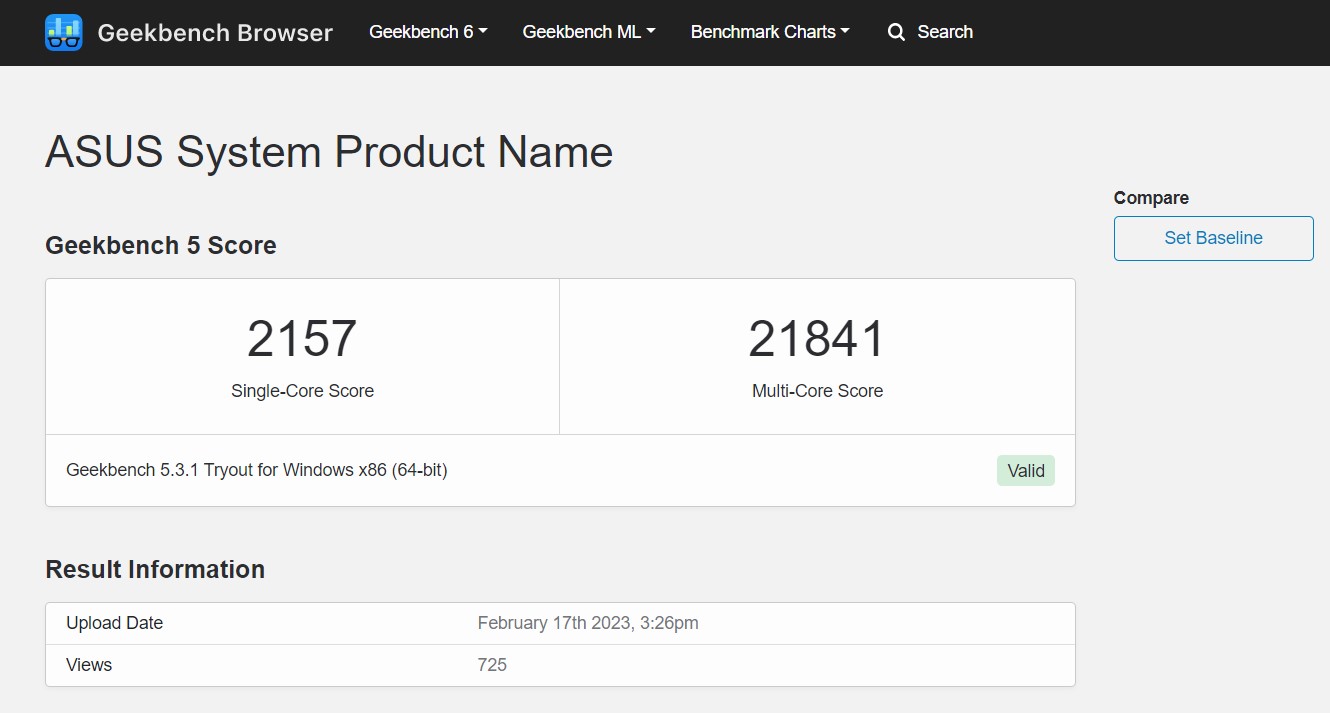 The processor was tested on an ASUS ROG Crosshair X670E Hero motherboard with 32GB of DDR5 RAM and Windows 11 as the operating system. The AMD Ryzen 9 7950X3D single-core scored 2,157 points. However, the score is slightly lower than the 2,217 of the Ryzen 9 7950X or the 2,314 points of the Intel Core i9-13900K.
If we talk about the multicore performance, their differences are quite noticeable. The AMD Ryzen 9 7950X scores 21,841 points. It is closer to the performance of an Intel Core i9-13900HX for laptops (21,841 points) than the AMD Ryzen 9 7950X itself (24,396 points). The Core i9-13900K reaches 24,311 points, while the Core i9-13900KS reaches 26,774 points.
So in terms of multicore performance, the AMD Ryzen 9 7950X3D is about 10% slower than the Ryzen 9 7950X or Core i9-13900K. This performance difference comes from the frequency reduction and the voltage it can reach.
The voltage has been set to a specific number to avoid temperature issues. That is why its TDP is 120W. The benchmark reveals that the highest operating frequency was 5.48 GHz compared to 5.7 GHz for its 'non-X3D' counterpart.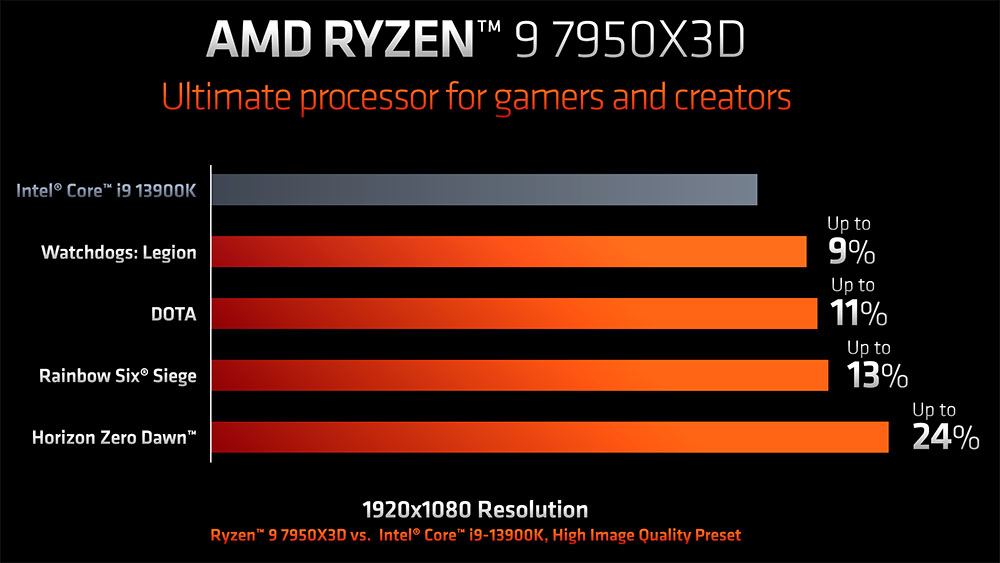 The gaming performance of the new flagship processor is yet to be leaked before launch, but according to AMD's official tests, the company promises that its new top-of-the-line CPU is up to 24% faster than the Intel Core i9-13900K in gaming.
Even though it's the best method to know the processor's performance, nobody, in reality, pays 800 euros for a CPU, 300 for a motherboard, and hundreds more for Memory to play in 1080p resolution.
Its most effective use would be in competitive games. The gap in DOTA is up to 11% even though one of the Kings of competition, Counter-Strike or Valorant, does not showcase by AMD in benchmarks.
Of course, in content creation, the performance will be different. Adobe Premiere Pro promises 17% extra performance and up to 52% compressing files with 7-Zip. In this approach, perhaps it is necessary to focus on this CPU which is preferable for content creators who benefits from the advantages in both fields.
What are your thoughts on the performance of the Ryzen 9 7950X3D in Geekbench 5? Are you excited about the upcoming processor from AMD camp? Share your thoughts in the comment section below.
You Might Like: Redfall Does Not Include A Disc For Xbox Physical Copies
Was our article helpful? 👨‍💻
Thank you! Please share your positive feedback. 🔋
How could we improve this post? Please Help us. 😔