In the gaming industry, Razer serves a special place. While many consider Razer peripherals to be the top-notch products available in the market, many disagree. But there is no doubt Razer has influenced a big chunk of the gaming industry and them sponsoring streamers and giants of the industry proves that the brand is serving its purpose.
From an inspirational standpoint, Razer was the first company to introduce a gaming mouse back in the 90s, after which companies like Logitech followed. So, Razer mice are a market standard and benchmark. Razer, however, does not only make mice but has a whole lineup of gaming products ranging from mechanical keyboards to streaming gear to even laptops and gaming monitors. Recently there have been reports that Razer might be working on a new mouse that will be soon released.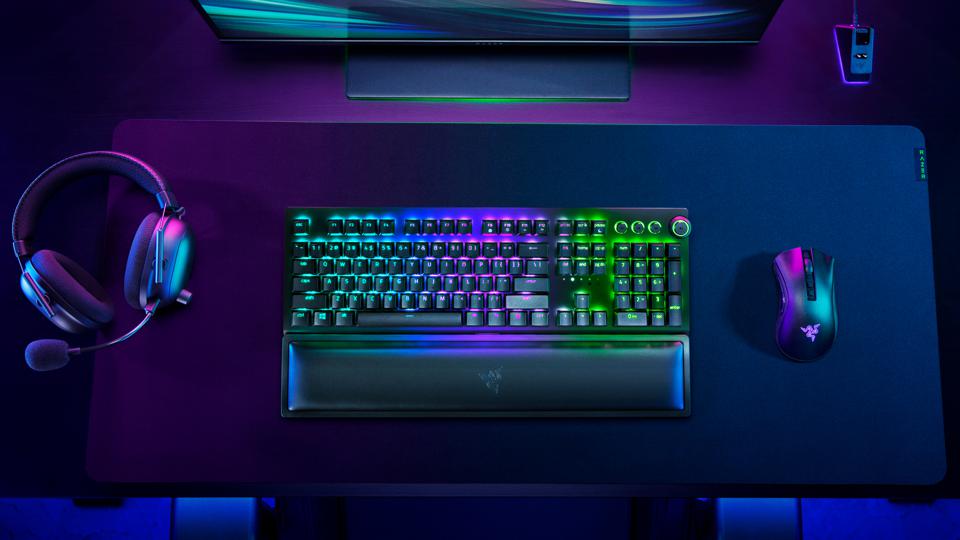 The arrival of Logitech and Glorious took a serious toll on Razer mice; however, with the introduction of Razer's Viper mice series, they got back in action. According to various streamers and gamers, the Viper series of Razer is considered to be one of the best available in the market. The lineup includes Razer Viper, Viper Ultimate, and Viper Mini. But that was until recently. YouTuber randomfrankp, in his recent video, just took a look at the alleged leaked Viper V2 pro.
According to him, "There have been various leaks, and rumours about a Viper V2 pro on various oversees websites have since been taken down, which all but confirms the rumours"
He further added that the Viper ultimate is the mouse that he has developed a relation to. Whichever mouse he goes to, he finds himself going back to the Viper Ultimate again, and he's super excited for the upcoming Viper V2 pro.
How does the Viper V2 Pro differ from its previous generations?
The Viper series is known for its lightweight and great sensors. The upcoming V2 Pro takes inspiration from that but makes it even better. According to leaked images and specifications, the physical appearance of the V2 Pro does not differ from the current generation. It's essentially the same. No grips will be attached to the mouse, but they will be available inside the box if that's your thing.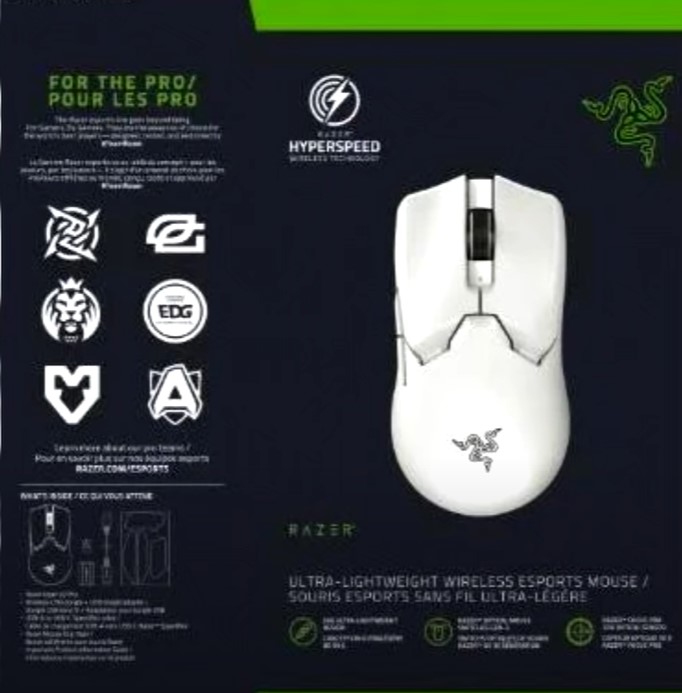 The V2 Pro will not be ambidextrous like its previous counterparts; instead, it's been focused on right-handed users as the mouse buttons can only be found on the right side. Another significant change is the RGB. The RGB logo has been replaced with a solid Razer logo to improve battery life, which could be a huge deal-breaker for many people. Also, this time around, the mouse doesn't come with a charging dock. Instead, it will charge with the standard USB-C input, which again seems to be a problem.
The part where the mouse shines is in its weight. Razer has immensely cut down the weight, and from 74g, this version will be just 57g while keeping the same dimensions which is seriously impressive for a wireless mouse. The mouse switches have also been upgraded to Razer's 2nd Gen mouse switches, improving their durability. Allegedly, the sensor has been upgraded too and now offers a massive DPI of 30,000.
The mouse is expected to release on April 26, 2022, and will be priced at around 180$. Of course, this is speculation, as Razer hasn't confirmed anything. The exact price and real-life performance will be seen once the mouse is launched and tested.
Was our article helpful? 👨‍💻
Thank you! Please share your positive feedback. 🔋
How could we improve this post? Please Help us. 😔
With more than 3 years of experience in news and content writing, I'm a PC gaming enthusiast who loves to stay updated on everything going around in the industry.