PlayStation Plus is a subscription-based service model by Sony that has been present for almost a decade, offering players different advantages. These advantages include playing multiplayer games online, giving you 100GB of cloud storage, and providing you with a few games every month. This service got slightly tweaked in these eight years, but the change is massive this time.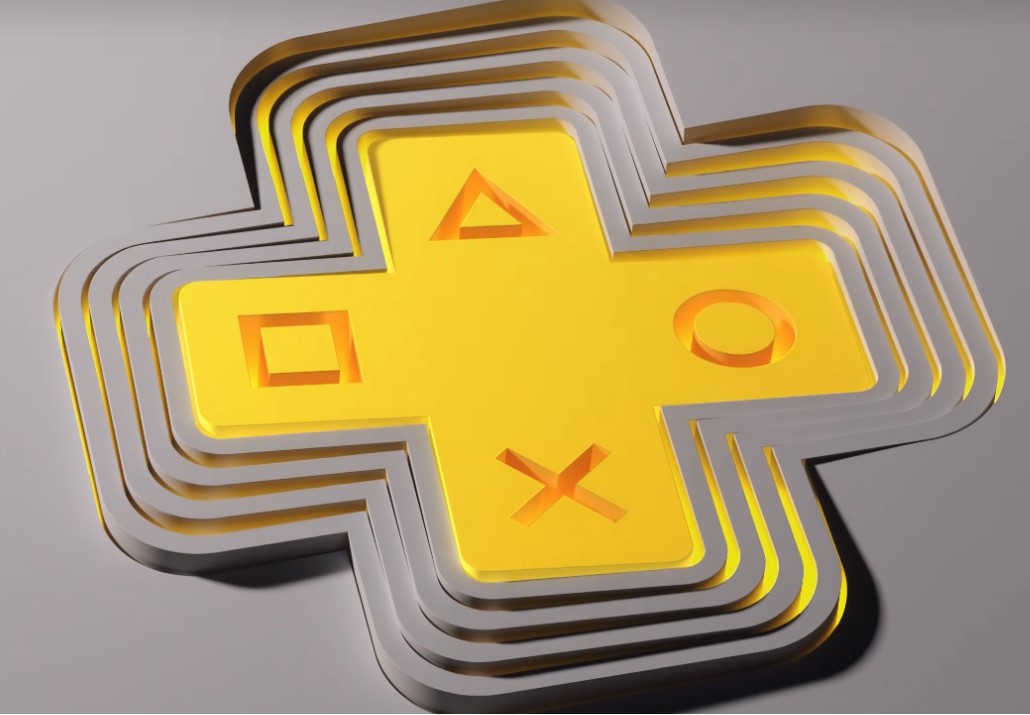 A credible leaker, Onion00048, has leaked the new picture taken from a camera of "PlayStation Plus Neo" landing page. Previously, Onion00048 has reported several other information, like Raytracing Patent for Ps5 and CDPR working on their next AAA RPG back in 2021, which turned out to be accurate, further increasing his credibility as a genuine source of information. Since it is still a piece of reported news, take everything with a pinch of salt.
''PlayStation Plus Neo'' prices and tiers apparently leaked pic.twitter.com/UCIWv9zA33

— Gaming Updates and Countdowns I 🎮 (@Onion00048) March 26, 2022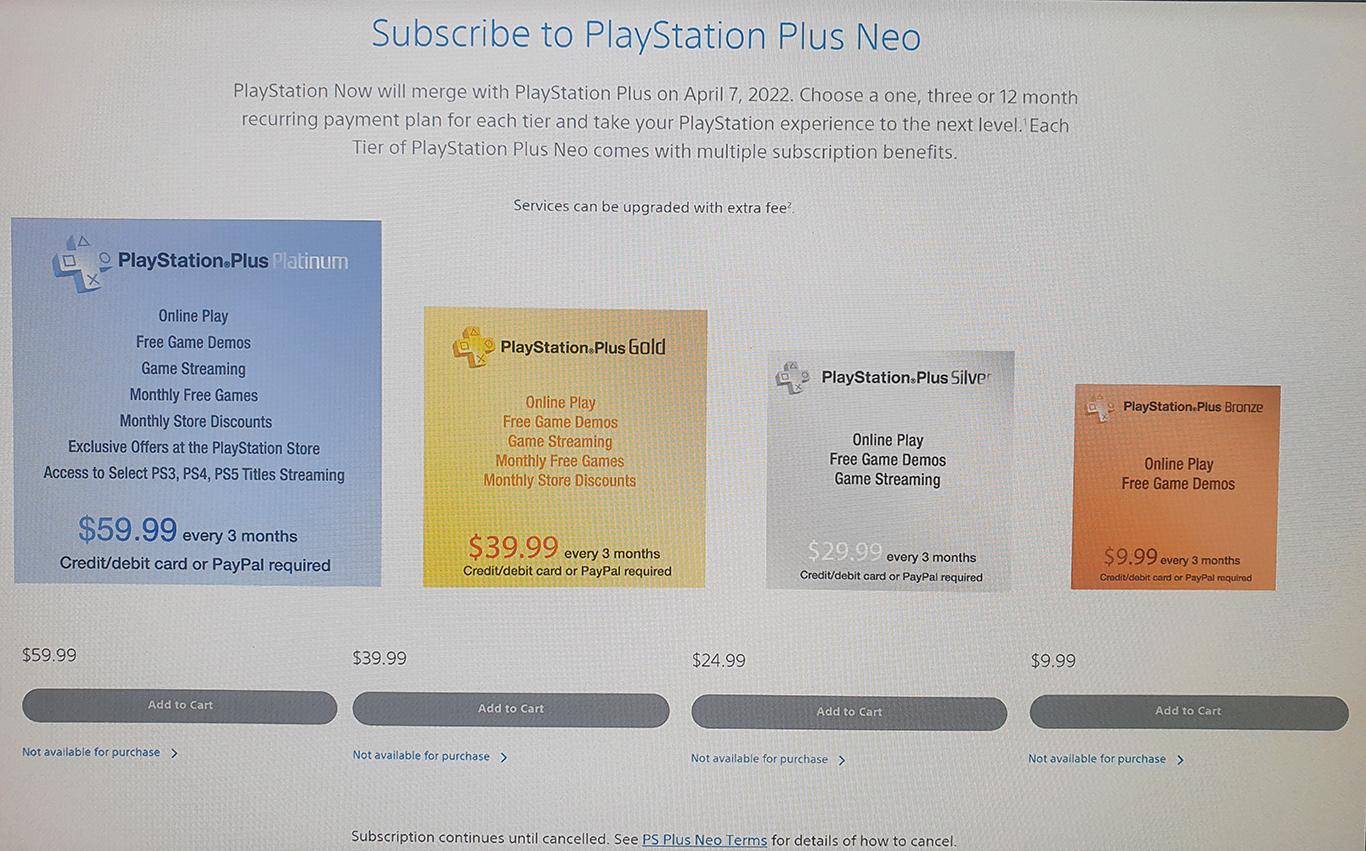 With that in mind, let's explore the picture because it contains a lot of information. The picture showcases four services that you can opt for according to your preference: bronze, silver, gold, and platinum. These services have unique benefits, catering to different types of players.
It is reasonable to presume that all of these features include 100 gigabytes of cloud storage space for saving your game progress and achievements that otherwise would be saved locally in the console. Saving games locally has its limitations; for instance, if you switch from one console to another, you may use external drives to transfer data, but that would still prevent you from transferring your hard-earned trophies and achievements. Similarly, the data will be wiped if the console gets corrupted, leaving you with the 'New Game' option in your game's start menu.
Other than that, the features of all the four categories have been mentioned below:
PlayStation Plus Bronze:
PlayStation Plus Bronze allows players to access online play, one of the most crucial things most players aim for. It also features free game demos that can be accessed in the PlayStation Store for the games that offer a demo.
Strikingly, this combination of online play and free game demos costs only $9.99 every three months. If this isn't a bargain, then what is? This option is viable and relatively cheaper for the players who only want access to the online play feature.
PlayStation Plus Silver:
Similar to the bronze offering, PlayStation Plus Silver also provides access to online play and free demos for games. However, it includes game streaming, which is also an option some players look for. This bundle might seem odd upon looking, and many people even pointed out the two different price tags for the same version, $29.99 and $24.99. However, it may cost $24.99 since this is the price Sony has had before.
PlayStation Plus Gold:
PlayStation Plus Gold is more interesting than the rest, and it contains all the things present in the Silver version except for two essential components. Players can avail discounts every month on the store, providing them with an opportunity to purchase games at a price they never imagined their desired game would ever have.
Not only that, but this bundle also provides a handful of free games every month, be it single-player or multiplayer games. Players on a tight budget get a chance to experience games while also enjoying online access in a simple bundle that costs them $39.99. Players can buy the bundle and forget about buying any other games separately since games do not come cheap.
This was previously a bundle available at $9.99 per month, which was not bad. That would mean $30.00 for three months while this one seems to benefit Sony, costing $10 more than the previous one.
PlayStation Plus Platinum:
It is an upgrade from all the previous options and the most expensive option. Unlike the other variants, this version features exclusive offers at the PlayStation store on top of the store discounts. Players get solid offers and discounts while subscribed to the Platinum variant.
It also grants PlayStation 5 players access to games streaming from the previous generation of their console, from PS3 to PS4. This means that backward compatibility till PS3 would be a purchasable option, unlike previously when it only supports PS4 games. This is massive news for the old-school dedicated gamers who may get a chance to relive their nostalgic PS3 moments.
With all things considered, this leak may or may not be accurate; however, it provides a fascinating glimpse of what could happen in the future. Regardless, the access to backward compatibility and the availability of cheaper online access would be an excellent addition to the PlayStation community.
You Might Also Like: Xbox Executive Hints At PlayStation Game Pass
Was our article helpful? 👨‍💻
Thank you! Please share your positive feedback. 🔋
How could we improve this post? Please Help us. 😔
[News Reporter]
Avinash is currently pursuing a Business degree in Australia. For more than three years, he has been working as a gaming journalist, utilizing his writing skills and love for gaming to report on the latest updates in the industry. Avinash loves to play action games like Devil May Cry and has also been mentioned on highly regarded websites, such as IGN, GamesRadar, GameRant, Dualshockers, CBR, and Gamespot.