The Graphics cards performance difference debate is nothing new. Every year, we are introduced to a new lineup of Graphics cards from both NVIDIA and AMD, and it isn't easy to keep track of the performance of the GPUs.
Due to this, Nvidia has officially revealed a new performance graph showing the performance difference between 23 Graphics cards, ranging from GeForce GTX 1650 to GeForce RTX 3090 Ti. This covers the two latest generations of graphics cards, which are based on Nvidia's latest Turing and Ampere architecture.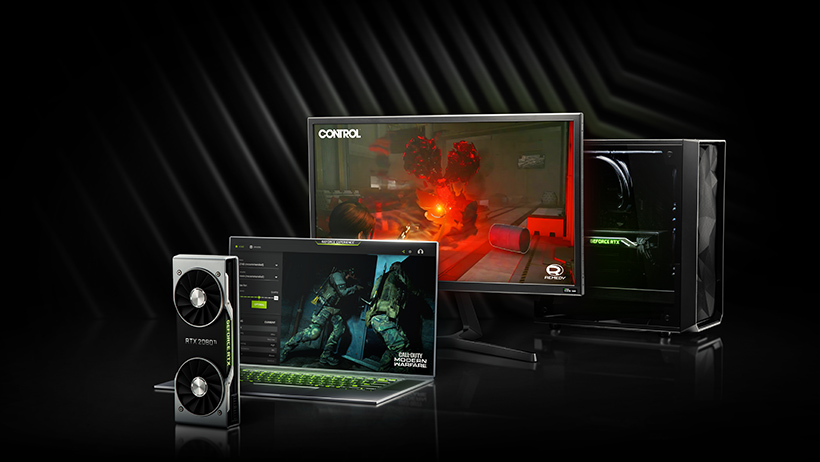 From the latest Rtx 3000 series, the strongest GPU is the GeForce RTX 3090 Ti, whereas the weakest is the GeForce RTX 3050. The GeForce RTX 3070 seems to be the Holy Grail for gamers as it demolishes all the previous-generation GPUs. Even the most powerful RTX 2080 Ti from the previous gen gets swept by the GeForce RTX 3070.
Moreover, according to the video released by Nvidia, it states that if you are looking for 4K resolution gaming, then GeForce RTX 3080 with a VRAM of 10G should be your best bet. For 1440p resolution gaming, RTX 3070 and 3070 Ti are ideal, while for playing games at 1080p resolution at higher refresh rates, RTX 3060 and 3060ti are the best suited.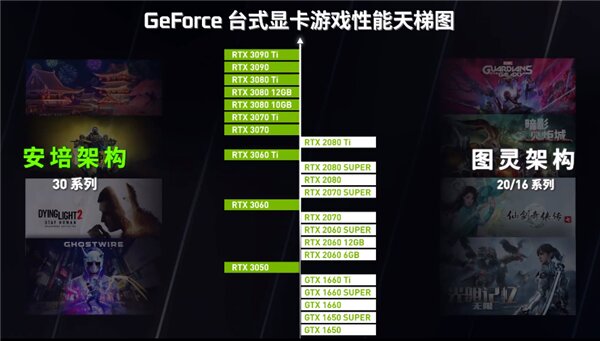 Naturally, one would think that the GeForce RTX 3050, with its newer architecture and more VRAM, would outperform the RTX 2060 6Gb, that is, in fact, not the case. And the 12Gb variant of RTX 2060 that was released quite recently outperforms the 6Gb variant. According to the table provided by NVIDIA, the performance of GeForce RTX 2070 SUPER is even higher than the latest RTX 3060. The newer generation GPUs will undoubtedly be more attractive for a regular audience, who is unaware of benchmarks and their performance difference, just looking at the numbers and figures.
This list from Nvidia has undoubtedly cleared the doubts of many who were baffled by so many Nvidia GPUs in the market at the same time and will make the process of choosing the right one a lot smoother. There were all sorts of debates going on in the market that one GPU is better than the other based on just benchmarks. Benchmarks are not always an answer to real-life usage, therefore this list was neccesary. Though Nvidia took their time to deliver it, finally we have it and it will certainly help us rank the GPUs as they should be.
It is to be noted that the next generation of Nvidia GPUs, supposedly the RTX 4000 series, is just around the corner and is expected to launch sometime later this year. The newer cards will invalidate the list, but we will have to wait for the updated list from Nvidia, which stacks up the newer RTX 4000 series with all its predecessors.
You Might Like: GeForce RTX 3090 Ti Seems To Be Very Efficient Under 300 Watts Limit
Was our article helpful? 👨‍💻
Thank you! Please share your positive feedback. 🔋
How could we improve this post? Please Help us. 😔