MultiVersus recently announced that an open beta would be available in July, allowing fans another chance to battle it out with a slew of popular TV and videogame characters. Only 16 characters have been publicly disclosed and were available in the alpha testing of this free-to-play fighting game which was well received by the community.
Fans, on the other hand, have already begun datamining the game to see what they can find out about future character announcements, and some character names, in particular, stand out more than others.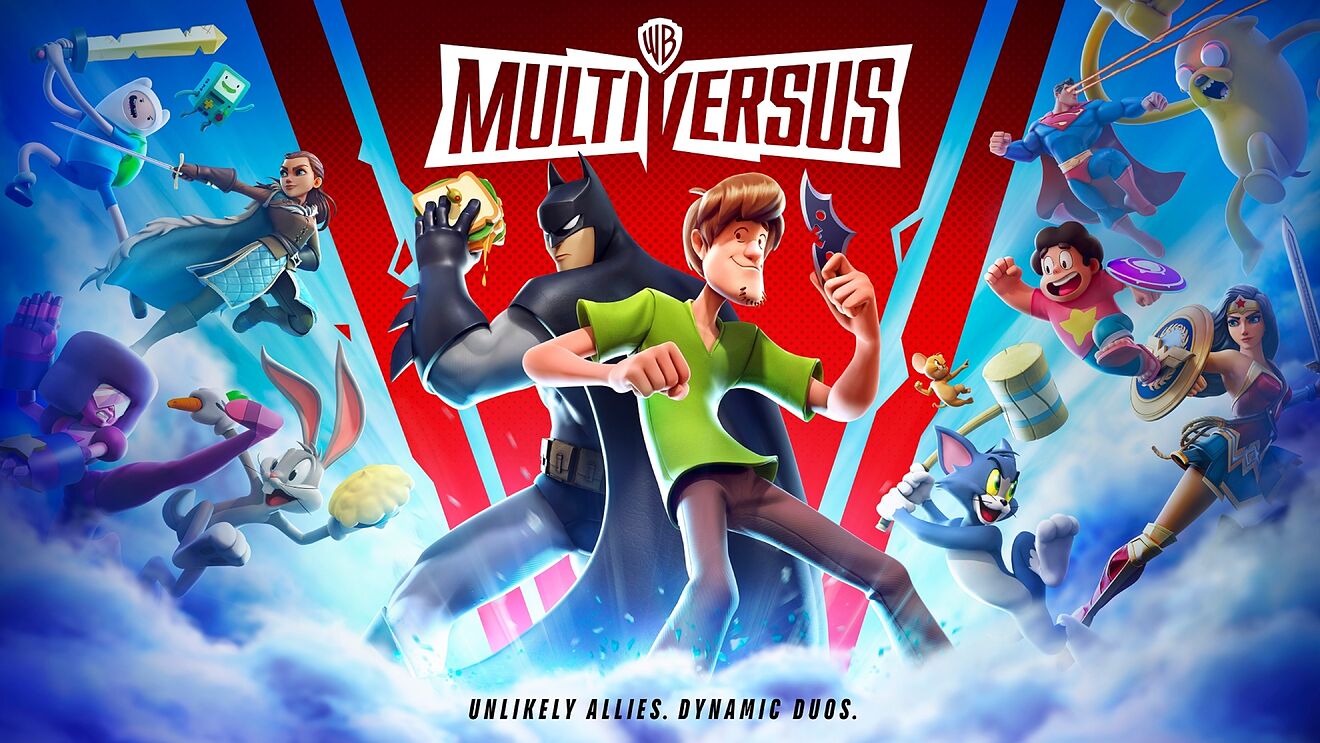 According to 'hugeleakeractually,' a Redditor claims that he was the first and initial leaker of the characters introduced in MultiVersus.
"Hello again, everyone. I'm back with some new Multiversus leaks. You may recall that I'm the person who originally leaked the game.

I said I'd be back closer to the release with more information, so I'll share some new information.

Just a note: The datamined characters are mostly accurate, so I won't be elaborating on them much. Particularly these characters below I know are mostly finished."
He claims that the earlier data mined leaks on the incoming characters are mostly accurate and that he is simply here to shed some more light on the nearly ready and playable characters.
Confirmed List Of Characters Joining MultiVersus
Joker– DC
Raven– DC
Gizmo– Gremlins
Marvin the Martian– Looney Tunes
Lebron James– NBA
Rick– Rick and Morty
Morty– Rick and Morty
Scooby-Doo– Scooby-Doo
Daenerys– Game of Thrones
The Hound– Game of Thrones
Wicked Witch– The Wizard of Oz
Godzilla– Godzilla
He claims that other data miners have leaked other characters but that the list above is accurate and that he can only confirm the characters in the list at this time.
At first appearance, all of the characters appear to be well-known and popular. However, some characters, such as Daenerys from Game of Thrones, Godzilla, Joker, Ted Lasso and, of course, Rick and Morty, stand out more than others.
Furthermore, it's tough to determine how these characters will play in terms of gameplay, but we're eager to see them in action, and so far, MultiVersus hasn't let us down since the Alpha was well welcomed and featured mostly seamless and satisfying gameplay.
Moreover, Other characters who are likely to be added to the game sooner or later, according to the Platform-based MultiVersus Leaker, include:
List Of Characters That Might Join MultiVersus:
Samurai Jack
The Powerpuff Girls – (All one Fighter similar to how Tom &Jerry Plays in Alpha)
The Animaniacs – The Animaniacs
Duck Dodgers/Daffy – Looney Tunes
Scorpion – Mortal Kombat
Ben 10 –
Ted Lasso
Johnny Bravo
Fred Flinstone- Flinstones
This is a sizable roster leak, and any or all of the rumoured characters may never make an appearance in the platform-based fighting game. However, it demonstrates how extensive Warner Bros.'s library of IPs is and how limitless the possibilities for the MultiVersus roster are.
Brawlhalla and SmashBros are two of the most popular platform-based fighting games, with MultiVersus slated to join them. Nevertheless, we truly hope MultiVersus builds on its Alpha success and delivers an even better product in Open-Beta testing.
The Alpha was so well-received and hyped that closed Alpha codes were being sold on eBay. In addition to that, the official MultiVersus Reddit thread and Discord channel were being spammed with requests for Alpha codes.
What are your thoughts on MultiVersus? What is your favourite character? What Characters do you think should be added?
Related News: God of War Ragnarok Rated in Korea, Hinting At 2022 Release
Was our article helpful? 👨‍💻
Thank you! Please share your positive feedback. 🔋
How could we improve this post? Please Help us. 😔
[News Reporter]
Avinash is currently pursuing a Business degree in Australia. For more than three years, he has been working as a gaming journalist, utilizing his writing skills and love for gaming to report on the latest updates in the industry. Avinash loves to play action games like Devil May Cry and has also been mentioned on highly regarded websites, such as IGN, GamesRadar, GameRant, Dualshockers, CBR, and Gamespot.