Marvel's Spider-Man 2 will be among the last major releases in a year filled with exciting titles. Insomniac Games has worked with the franchise for over five years, and the studio hopes to deliver its best work to date in 2023.
The new game will see Peter don the symbiote suit, using its destructive power for brutal combat moves and vicious finishers. At the same time, Miles Morales will bring a light-hearted tone to the game, balancing the dark themes.
Such elements come together and contribute to Insomniac Games' goal of creating an epic superhero game. As reported by Inverse, the studio believes Marvel's Spider-Man 2 is the ultimate superhero fantasy.
Why it matters: Insomniac Games had already achieved a great foundation for Spider-Man with its first game, but the statement implies that this foundation will be significantly improved upon for the sequel.
Part of this ultimate fantasy lies in the fact that Insomniac Games allows players to feel powerful from the very beginning of its Spider-Man games.
During the interview, creative director Bryan Intihar pointed to the opening sequence of the first game, where players are immediately thrust into a swinging section through the vast streets of New York.
He elaborated that the studio ensured it would not take players too long to get accustomed to the controls and gameplay elements, claiming that the ultimate fantasy requires players to be good with Spidey's tricks without much trouble. Byran Intihar said:
"We want anybody to wear the mask and be good at wearing the mask at the same time. The barrier of entry should be pretty low."
Sandbox elements in Marvel's Spider-Man 2 add another unique flair to the 'ultimate superhero fantasy.'
While the previous games had already allowed for plenty of experimentation with different gadgets and abilities, the upcoming title is introducing more freedom within combat, allowing players to tackle situations as they see fit.
Bryan Intihar pointed to one particular section from the first reveal, stating that Miles used a web line to maneuver around his foes, a web grabber to bring them together, and then finished everyone off with his lightning ground-pound.
Such examples illustrate Insomniac Games' goal of player freedom as they engage with different scenarios in Marvel's Spider-Man 2.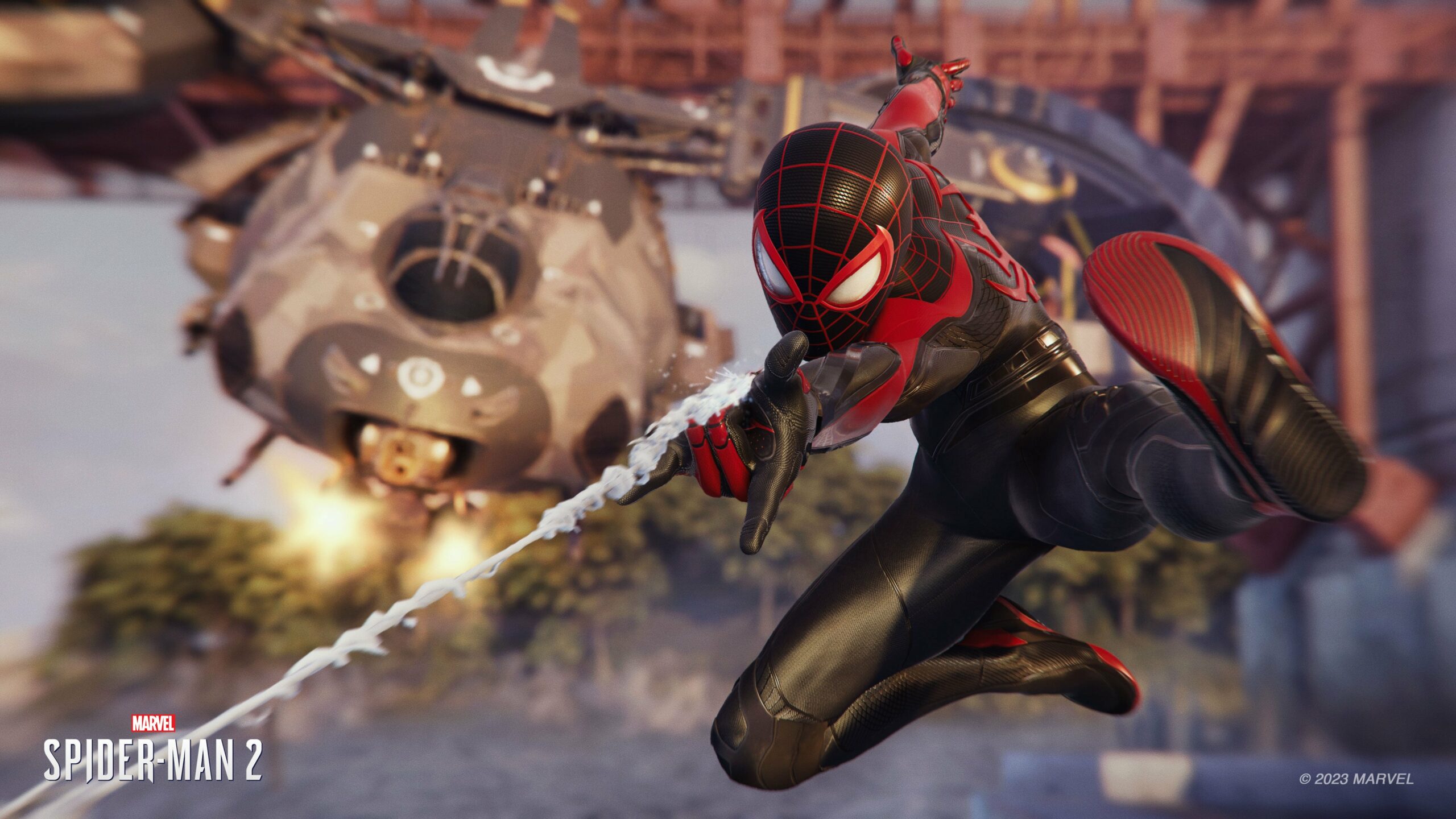 The game is also evolving over its predecessor in the open-world elements, introducing a world roughly twice as large as the first game's rendition of New York. New additions like Queens and Brooklyn continue to add to the goal of the 'ultimate superhero fantasy.'
Both characters from Insomniac Games' past Spider-Man games are also returning with new abilities, with the game allowing for instant switching between the two in free-roam.
Marvel's Spider-Man 2 is shaping up to be the biggest release of October, with certain games like Alan Wake 2 and Alone in the Dark also moving out of its way after the buzz and anticipation surrounding the title.
Was our article helpful? 👨‍💻
Thank you! Please share your positive feedback. 🔋
How could we improve this post? Please Help us. 😔
[News Reporter]
Avinash is currently pursuing a Business degree in Australia. For more than three years, he has been working as a gaming journalist, utilizing his writing skills and love for gaming to report on the latest updates in the industry. Avinash loves to play action games like Devil May Cry and has also been mentioned on highly regarded websites, such as IGN, GamesRadar, GameRant, Dualshockers, CBR, and Gamespot.