Scarface: The World Is Yours was developed by Radical Entertainment and released in 2006. The title featured an open world with gangs and third-person action-adventure gameplay, similar to the Grand Theft Auto series. While the game couldn't surpass its competition, it had a lot of room for improvement.
Soon after the first game's release, Radical Entertainment began work on Scarface 2. However, Activision acquired Radical Entertainment, and its development was canceled. The developers went on to make the Prototype franchise, but some were disappointed at Scarface's cancellation.
A new video from Youtuber Mafia Game Videos has shared more insight into the game's story. Moreover, the Youtuber has also managed to get his hands on the first gameplay footage for Scarface 2: Empire.
The video initially covers some of the plot beats planned for Scarface 2: Empire. According to the source, Scarface 2 would see Tony moving out of Miami after a crackdown on the drug gangs. This would force him to move to Las Vegas. However, Tony would not be able to sell cocaine in casinos. Therefore, he would eventually open his casino while facing rival casino mob bosses throughout the game.
The gameplay section goes over the game's driving and combat mechanics. While the video doesn't show much, it is impressive to see what the game was building towards. Much of the combat and driving looks a bit unfinished, but it should be noted that the gameplay is from a pre-production build of the game. With enough polish, the game could have been an awe-inspiring product.
Moreover, the open world seems to be the highlight of the video. The buildings look well designed, and the colorful street signs help capture the Vegas aesthetic. Objects in the open world are still prone to pop in, but this wasn't too out of the ordinary for games over 14 years ago.
Finally, the video also showcases a revival mechanic for Scarface: Empire. This mechanic would allow players to recover from near-death situations. However, it seems like the mechanic has a random element to it. In one example, Tony is killed after the mechanic is activated. However, in another example, Tony kills the NPC after being downed.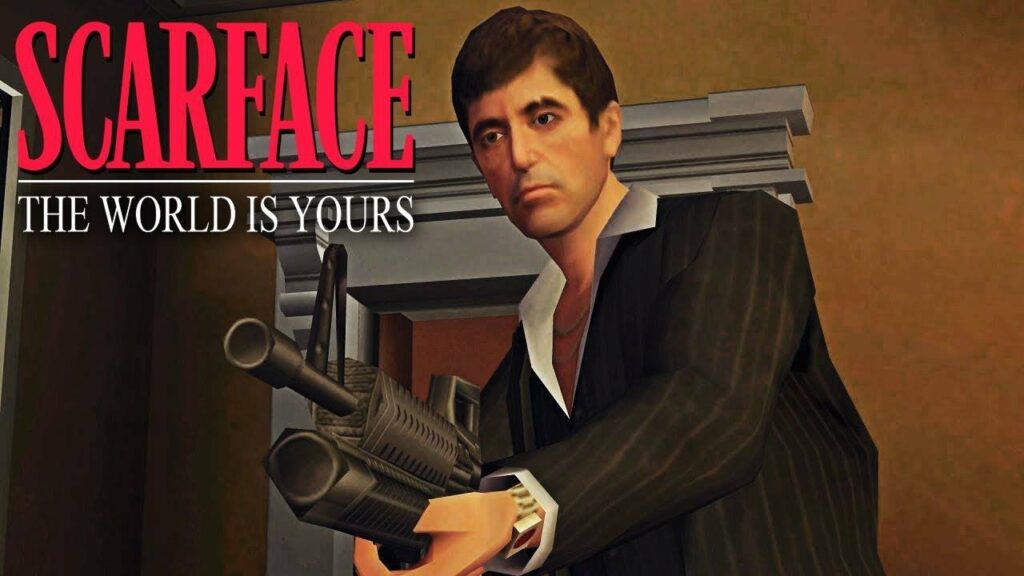 Scarface 2 is the definition of a missed opportunity! The title seemed to have a lot of potential, and the developers worked hard to make the sequel better than the first game. Perhaps, the game could see the light of day at some point shortly. With a recent lack of Grand Theft Auto titles, now would be the perfect time to capitalize on this video game market segment.
Check Out More News: PlayStation 5 Supply To Improve Significantly
Was our article helpful? 👨‍💻
Thank you! Please share your positive feedback. 🔋
How could we improve this post? Please Help us. 😔