Have you ever wondered what the full names of our favorite characters from video games sound like? Because we most definitely have. It was a bit of a nasty shock for us when it was revealed that Mario's full name is Mario Mario. Similarly, another new development has just made its way into our lives and we can't simply ignore it.
Kratos, the main protagonist from the God of War franchise has always been a character responsible for inflicting fear on his enemies just by his name. One would expect if he has a full name it will be equally bad-ass just like his last name. But, gear up because Sony just revealed the actual full name of Kratos, and let's just say it might send you into fits of laughter. Keza Mcdonald, who is a video game editor and a famous industry insider posted a screenshot in which someone used the name 'John Kratos' as Kartos's full name, to which he replied:
I get sent, a LOT of emails from random marketing people who clearly know nothing about video games, trying to sell me on some tenuously connected product/story. Mostly it's just annoying but today I am absolutely losing it at "John Kratos"
However, where this seemingly looked like a joke, our worst nightmares were confirmed by Sony where they have actually confirmed that according to canon Kratos is actually called 'John Kratos'. While this is most probably a joke as well, this has seriously got us thinking and questioning the whole existence of Kratos and we won't ever look at him the same way.
John Kratos is my head canon now.

Also the World Serpent is Colin. Hope that's OK @SonySantaMonica. https://t.co/6FRCnGL2mJ

— PlayStation UK (@PlayStationUK) May 18, 2022
Moreover, Sony also stated (Joking seemingly) that the world serpent is also called Colin. Fans have had some really interesting and funny opinions on it with some giving new titles to Kratos like 'Mr. Jonathan S Kratos, Esq, registered accountant, slayer of gods'. While another Twitter user edited Kratos to look like this: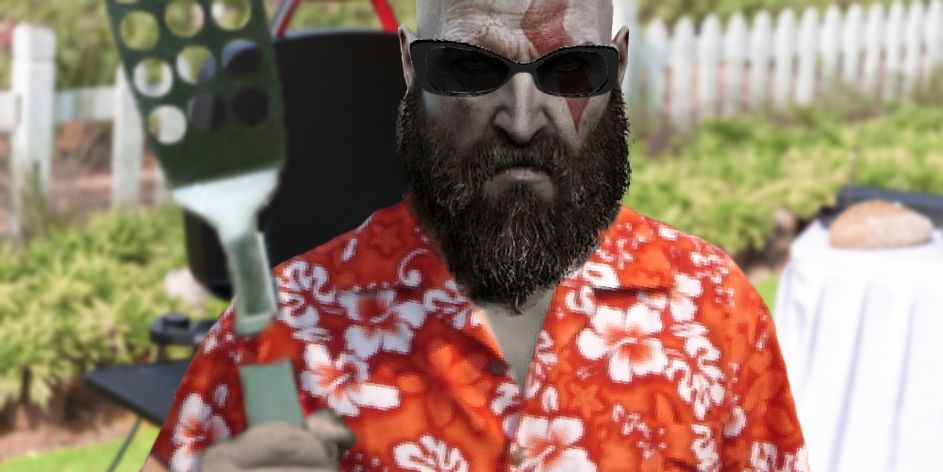 Since the Tweet people have been having a really fun time with 'John Kratos' and we are also having a great time reading all the Tweets and claims that people are coming up with.
More exciting news: Spec Ops: The Line Writer Is Now Narrative Director For Marvel's Wolverine
Was our article helpful? 👨‍💻
Thank you! Please share your positive feedback. 🔋
How could we improve this post? Please Help us. 😔
Abdullah is an avid gamer who primarily plays single-player titles. If you can't find him anywhere, he'll probably be at his desk playing The Witcher 3 for the millionth time. When he isn't playing games, he's either reading or writing about them.