The Killzone franchise is among PlayStation's oldest and critically acclaimed first party games. The titles have been known for breathtaking visuals and crisp first person shooter gameplay. Killzone Shadow Fall, the most recent release, was considered a technical marvel and showcase for the PS4 back in 2013.
Despite the popularity of the games, the franchise has mostly been dormant for the past few years. Guerilla Games, the developers of the Killzone franchise have moved on to the Horizon franchise. While PlayStation has no shortage of first party titles, it is interesting that the brand hasn't tried their hand at a new game for the Killzone franchise.
However, it seems like PlayStation isn't done with Killzone just yet. Bryan Paul of PSVR2 Without Parole has revealed some interesting information regarding Killzone.
While PSVR2 Without Parole isn't usually a channel dedicated to leaks, they managed to leak the hardware specifications for PS VR2. Thus, they are somewhat reputable when it comes to leaks and rumors.
As the video shows, Bryan Paul spoke about the development of a Killzone game for PS VR. He said,
"Sony contracted SuperMassive games to make Killzone VR. It was in development for years. Sony ultimately wasn't happy with the progress that was made. This was in 2019. Sony pulled back development from SuperMassive from Killzone VR and brought development back in house internally."
Furthermore, Bryan also noted that by 2019, it was a fruitless effort to develop a brand new title for the first iteration of PS VR. By then, it was too late when a brand new VR headset was already in the works. He mentioned that Sony most likely started development on the project with the intent of having it on PS VR2. He further said,
"I'm betting it could be a launch title for PS VR 2. Everyone's gonna lose their minds."
This would certainly make sense as the Killzone franchise hasn't received much attention from PlayStation over the years. The first person shooter genre also lends itself well to the VR format. With over three years of development, PlayStation could be looking forward to a return to form for the Killzone franchise.
PS VR 2 could also benefit greatly from a big launch title like Killzone. While the first PS VR was by no means a failure, it wasn't as successful as PlayStation would have liked. Perhaps, Sony is gearing up for a more refined experience utilizing their beloved IPs for the future of PS VR2.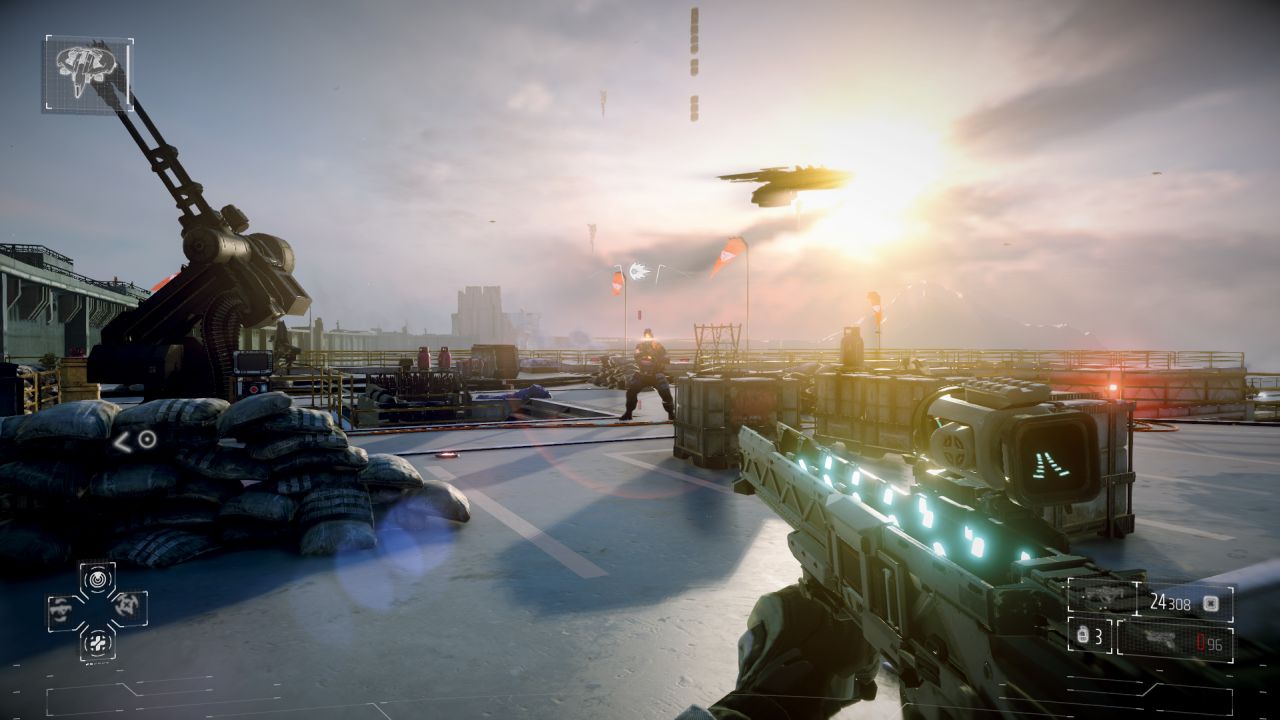 As with any information, it would be wise to take this with a grain of salt. While the proposition of a Killzone game for PS VR 2 at launch sounds exciting, no official information has been revealed by Sony at this point..
PlayStation is clearly focused on making PS VR 2 a more compelling product than the first iteration. The new headset will feature an OLED screen with a resolution of 2000×2400 per eye, and upto 120 Hz support. A huge launch line-up of over 20 games has also been announced for PS VR 2. The inclusion of Killzone in the launch line-up sounds exciting and fans of the franchise will undoubtedly be delighted by the return of the franchise.
Check Out More News Here: Daenerys Targaryen From Game of Thrones To Join MultiVersus
Was our article helpful? 👨‍💻
Thank you! Please share your positive feedback. 🔋
How could we improve this post? Please Help us. 😔
[News Reporter]
Avinash is currently pursuing a Business degree in Australia. For more than three years, he has been working as a gaming journalist, utilizing his writing skills and love for gaming to report on the latest updates in the industry. Avinash loves to play action games like Devil May Cry and has also been mentioned on highly regarded websites, such as IGN, GamesRadar, GameRant, Dualshockers, CBR, and Gamespot.