Grand Theft Auto 6 is arguably the most anticipated game of all time. Having waited nearly a decade after the last game, Rockstar is finally willing to move on to GTA 6. The game is currently confirmed to be in active development, but not much is known about Rockstar's upcoming title.
There have been several GTA leaks over the last few months. Trusted sources have revealed that GTA 6 will not feature three playable characters and it is also claimed that Rockstar is aiming for photorealism with Grand Theft Auto 6.
However, this newest video could be the most legitimate leak so far. The video comes from an alleged hacker who has hacked into Uber previously. The newest GTA 6 leak looks more real than anything that the gaming industry has seen before.
The video shown above has quickly become very popular. Many viewers have noted that the leak looks extremely plausible, especially compared to prior instances. A female character is seen looting a diner, and a few snippets of shooting and driving gameplay are also shown.
Unsurprisingly, many of the assets look to be in the early stages of development. Judging from the video, the game is at least a year or two away, but current state of the game does not look disappointing. The shadows and environments look impressive for an early build.
The dialogue and music from the gameplay are also very reminiscent of the Grand Theft Auto franchise. All of this adds up to the most believable GTA 6 leak so far.
Another video has showcased a supposed NPC conversation from the game. The conversation mentions a character from GTA 5, hinting that GTA 6 is set sometime after GTA 5.
gta 6 has even crazier NPC conversations pic.twitter.com/VxsCzMEEIk

— 👔 (@Who2Pitts) September 18, 2022
However, it would be wise to take this information with a grain of salt. Many convincing leaks have proven to be fake, in the past. As such, it would be wise to wait for confirmation from more trusted sources.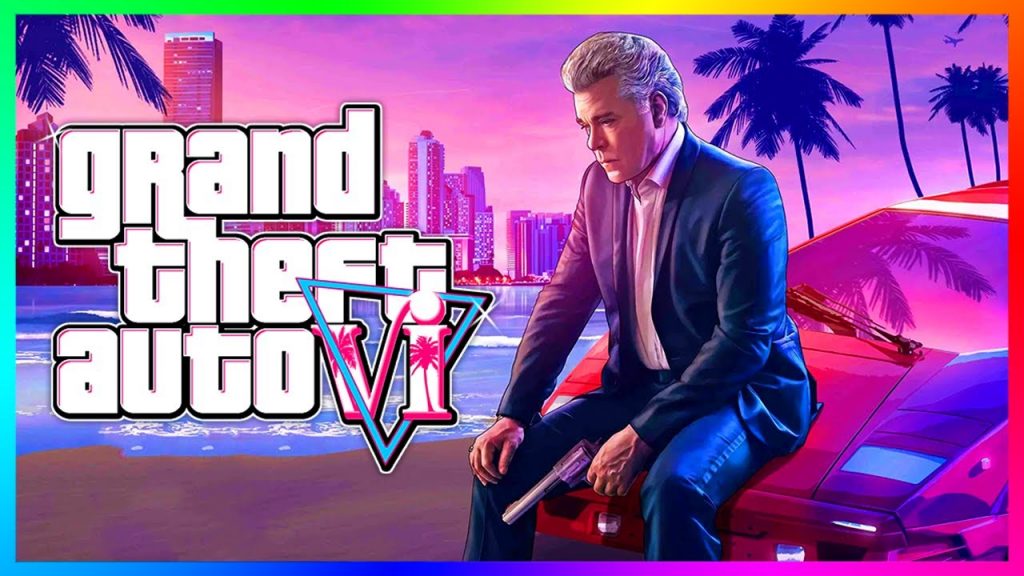 Grand Theft Auto 6 has been the talk of the industry for years. Many have been waiting for Rockstar's inevitable next entry in the long running franchise, but official gameplay is unlikely to come anytime soon. The legitimacy of this new leak remains questionable for now, but the gameplay is looking extremely convincing.
Check Out More News: Xbox To Bring More Japanese Games To Platform
Update As Of 18 September 2022, 3:20 am Pacific Time (PT)
Multiple new developments have been made since the leak was made. Reputed sources like Jason Schreier have stated that its hard to imagine the leak is not real. The leak also lines up with the information that was previously reported by Jason Schreier.
I just woke up and haven't asked anyone yet but based on the scale hard to imagine it's not real. Plus two protagonists and Vice City match what I reported earlier this year

— Jason Schreier (@jasonschreier) September 18, 2022
GTA 6 appears to be set in Vice City, with cars from the leaked footage showing the signature 'VCPD' text from prior GTA titles. Malibu Club from GTA Vice City could also be returning.
Internet users have now started to analyze the leaked content, and several bits of information have been discovered. According to Resetera user BIK_317, a Rockstar developer's name has been spotted in the leaked footage.
The developer in question is Tobias Kleanthous, who has been working with the company for over 7 years, adding further legitimacy to the leak.
Furthermore, Grand Theft Auto's newest leak is much bigger than anyone had initially expected. Reports are claiming that the hacker has gained access to Rockstar's source code for the game. This has now been made public, leading to speculations about a possible delay to GTA 6.
The female character is named Lucia, while the male character's name is Jason. Both of these names were found from the developer menu. Furthermore, Resetera user vestan has also found several activities listed in the menu.
The early build also mentions a PlayStation 4. This has sparked discussions about the possibility of GTA 6 going cross-gen, similar to recent releases.
Several world events are listed in the #GTA6 leaked gameplay.

– Bonnie and Clyde Mysteries
– Abandoned Hovercraft
– Lost at Sea
– Lucia's Friends
+ more

There's permanent events and "ambient" world events (probably random ones like in RDR2). https://t.co/jiS9swIvql pic.twitter.com/M3GmmRE9FC

— Okami Games (@Okami13_) September 18, 2022
The footage allegedly dates back to July 2021. However, this remains debatable. The exact date of the build is unclear, but it is safe to assume that the leak shows early stages of GTA 6's development.
The leaked footage for GTA VI appears to be dated "July 2021" making it extremely early alpha footage

— GTA News 🔴 RockstarINTEL.com (@GTAonlineNews) September 18, 2022
Rockstar is likely not happy with the events that have transpired over the last few hours. The company has a history of taking leaks very seriously, and strict action is expected against the leaker.
The company has not come forward with any statements at the moment. It is probable that the authorities will soon get involved in what is shaping up to be among the biggest leaks in the industry.
Was our article helpful? 👨‍💻
Thank you! Please share your positive feedback. 🔋
How could we improve this post? Please Help us. 😔