Story Highlights
God of War Ragnarok is officially over a year old.
The core gameplay ensures it is a joy to play, making it one of the best offerings on PS5.
Its narrative is still one of the best in the industry.
Very few franchises can match the lasting appeal of God of War. Since 2018, this series has risen to new heights, delivering an incredible experience in every area.
As a fan of PlayStation, I have enjoyed first-party titles like Spider-Man and The Last of Us, but Santa Monica Studio's God of War Ragnarok became my favorite PlayStation game last year.
With the title selling over 5 million copies and turning one year old recently, I felt compelled to revisit it and quickly remembered everything that made it so special.
One year later, God of War Ragnarok is still a monumental achievement, excelling in storytelling, gameplay, visuals, and soundtrack.
Why it matters: Once the initial period of excitement was over, many people began to question if God of War Ragnarok was truly deserving of the praise it received, encouraging me to find the answer for myself.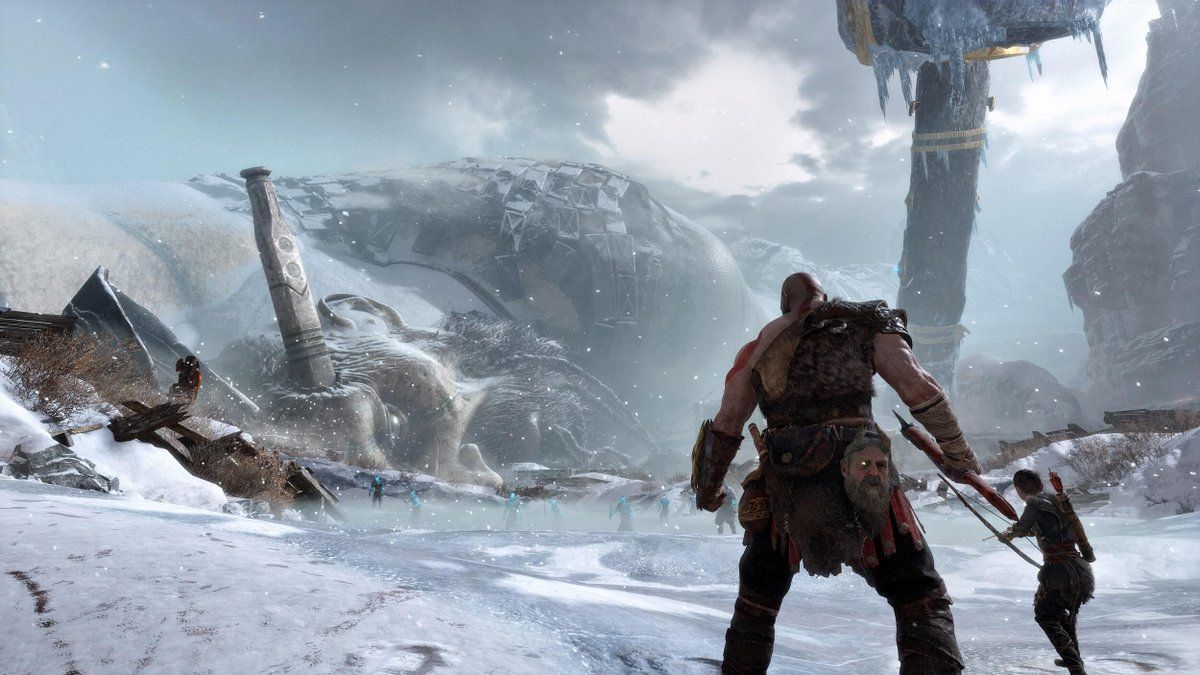 A Power Fantasy In The Norse Realms
While God of War Ragnarok has been subject to criticism for sticking too closely to the gameplay formula established in 2018, it did not fail to keep me hooked.
For starters, the game introduced the Draupnir Spear, harkening back to Kratos' Spartan heritage. This weapon not only served the narrative purpose of bringing Kratos closer to his roots but added more combat variety.
With the Leviathan Axe, Blades of Chaos, and the Draupnir Spear, I was able to enjoy the combat much more than in the past game, using each weapon to its strength during different combat encounters.
While the Leviathan Axe felt good for its raw strength, the Blades of Chaos were best used for crowd control and juggling enemies for satisfying combos. Similarly, the Draupnir Spear was refreshing for its agility and effectiveness at long range.
The addition of new finishers also meant that combat was more brutal than ever, pressing home the power fantasy of playing as an overwhelmingly powerful Greek god.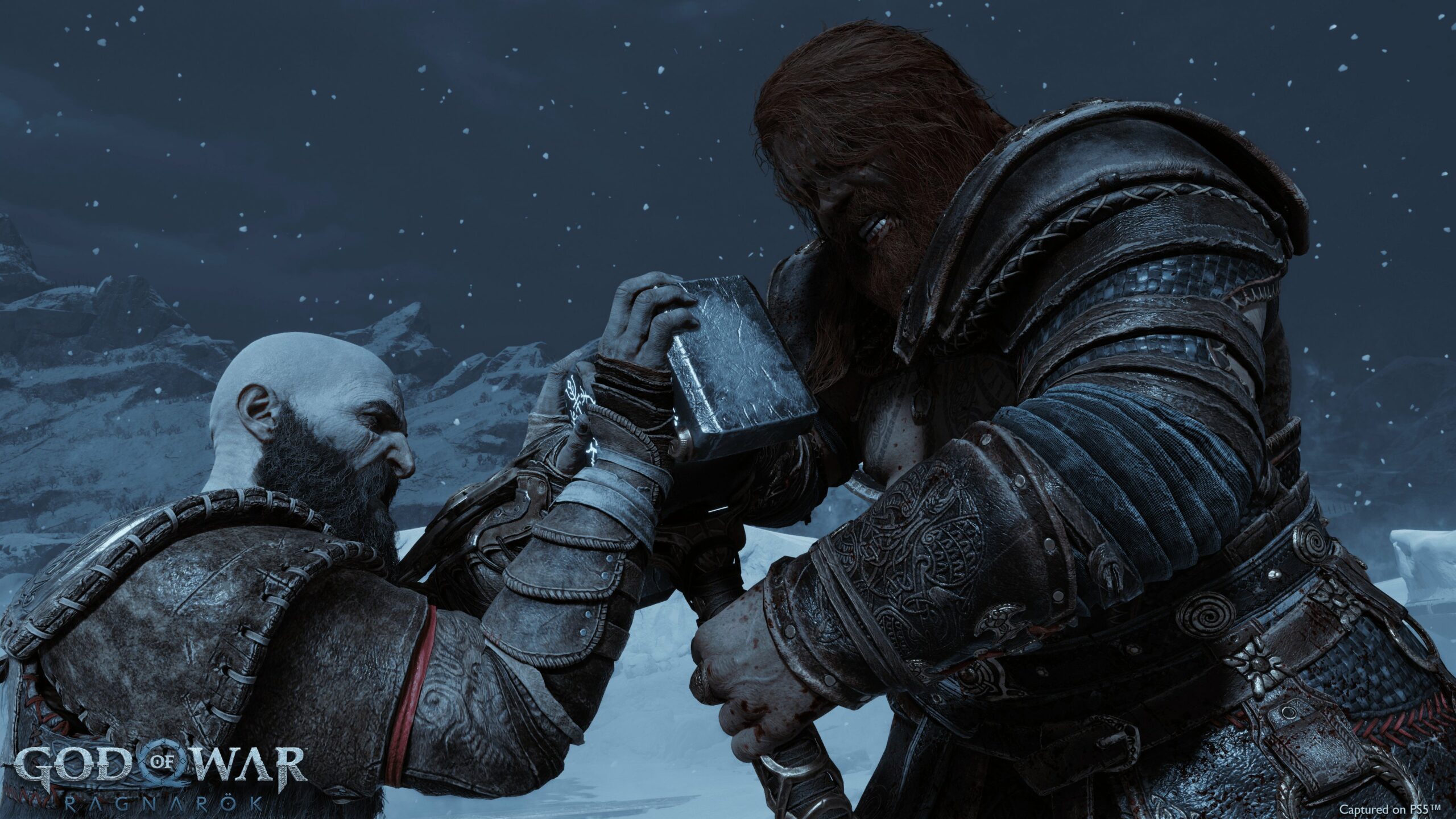 An Incredible Narrative
The story and narrative elements were my favorite part of God of War Ragnarok. Its grand tale of a world-ending threat was beautifully captured with characters like Kratos and Atreus, each going through their own journey and growth.
Kratos, in particular, was portrayed excellently. Through an exceptional performance from Christopher Judge, we were given a deeper look into the psyche of a god looking to move on from a troubled past.
Using several flashbacks, God of War Ragnarok bridged the gap between Kratos' past and present self, showing his coming to terms with loss, grief, regret, and uncontrollable rage.
Furthermore, the presence of Norse figures like Thor and Odin raised the stakes for all characters involved, creating a colossal conflict that builds up to the events of Ragnarok.
This conflict involved returning figures like Brock, Sindri, and Freya, while new additions like Heimdall allowed Santa Monica Studio to present a more diverse cast of Norse characters than its predecessor.
Among the new characters, I adored Odin's characterization as a cunning and manipulative god, which presented a different take on the final villain than the all-powerful entities of past God of War games.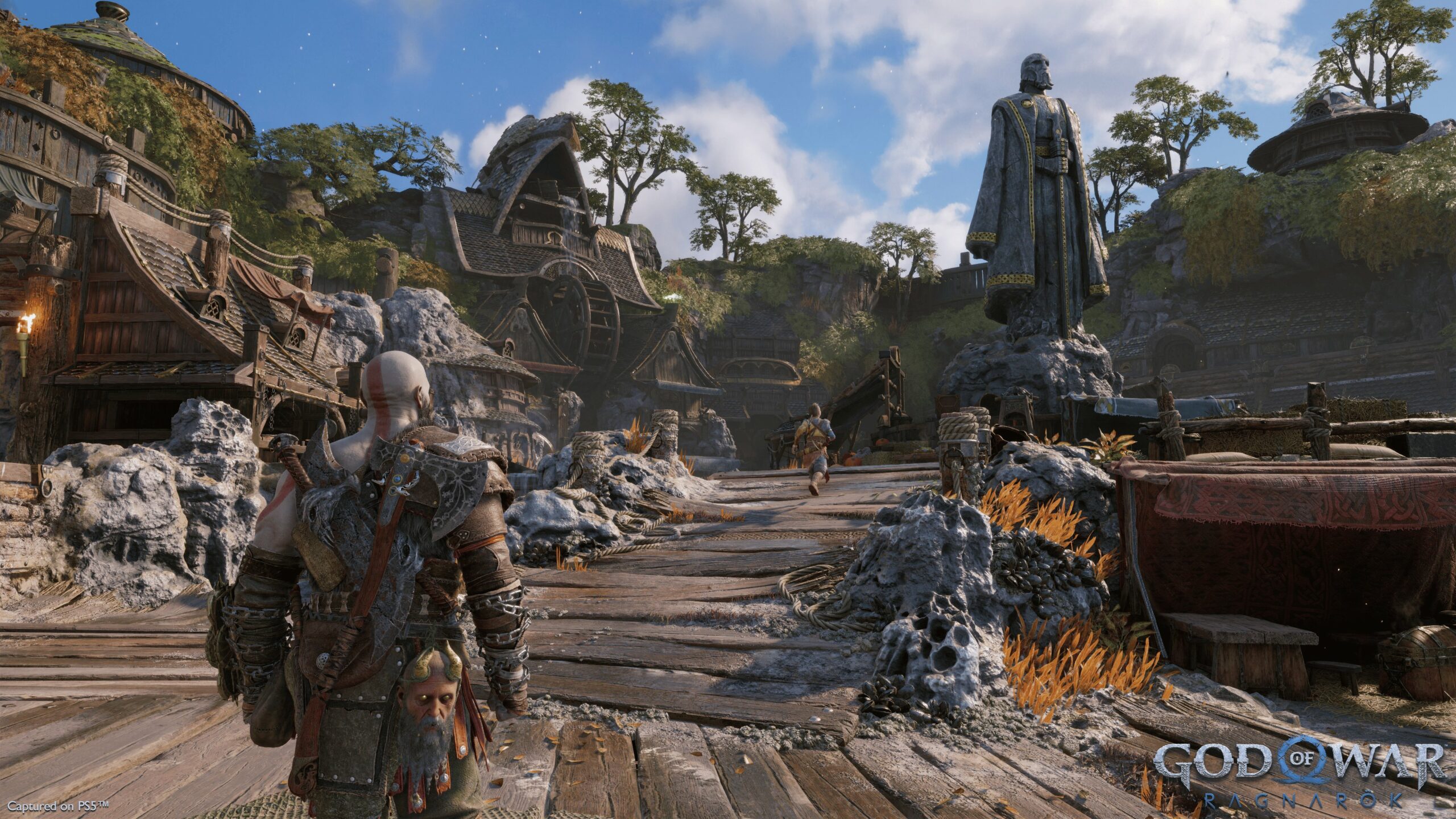 Stunning Visuals And Atmosphere
While Santa Monica Studio has yet to create a current-gen game for the PS5, I never felt disappointed with God of War Ragnarok's visuals. As a cross-platform release, it went beyond my expectations. Through subtle changes, the game presented a more bleak world on the verge of Ragnarok.
When played on a PS5, it boasts a superior lighting system combined with improved screen space reflections. This leads to an entrancing backdrop that enhances the gorgeous art direction of God of War Ragnarok.
Finer details like the skin and hair of character models are also class-leading. I was immediately impressed by the most basic of animations in this game, which give a lot of life to each conversation.
Admittedly, a similar level of finesse was present in the previous game. However, God of War Ragnarok turned everything up to 11 for a more refined experience based on the same foundations.
With the launch hype having settled, I can confidently conclude that God of War Ragnarok is worth all the praise it received last year. My latest run with the game has left me more excited than ever for the IP's future.
According to job listings, a new entry may already be in development, and a DLC or stand-alone sequel to God of War Ragnarok is also rumored. Therefore, I am looking forward to what Santa Monica Studio has in store for us next.
Was our article helpful? 👨‍💻
Thank you! Please share your positive feedback. 🔋
How could we improve this post? Please Help us. 😔
[News Reporter]
Bawal is an MBBS student by day and a gaming journalist by night. He has been gaming since childhood, growing fond of the creativity and innovation of the industry. His career as a gaming journalist started one year ago, and his journey has allowed him to write reviews, previews, and features for various sites. Bawal has also been cited in reputed websites such as Screenrant, PCGamesN, WCCFTech, GamesRadar, and more.