Last year, there was a massive data leak from NVIDIA GeForce Now servers, and many unannounced games were revealed at the time. The company even confirmed the authenticity of the list, according to a spokesperson from Nvidia:
'Nvidia is aware of an unauthorized published game list, with both released and/or speculative titles, used only for internal tracking and testing. Inclusion on the list is neither confirmation nor an announcement of any game. Nvidia took immediate action to remove access to the list. No confidential game builds or personal information were exposed.'
We can confidently say that it is reliable more than six months after the previous leak. Several games have been confirmed in the leak in recent months, including Street Fighter 6, Crysis 4, and Kingdom Hearts IV, recently announced on April 10. Some have even made their debut, including God of War on the PC Platform.
Gears 6, Dragon's Dogma 2, Titanfall 3, Tekken 8, Monster Hunter 6, Final Fantasy 9 Remake, and a remake of Half-Life 2 were among the leaked games; none of these have been officially revealed. However, considering each brand's financial success and legacy, all appear feasible, if not probable.
However, one of the most notable names leaked in the GeForce Now library is Ghost of Tsushima. God of War and Horizon: Zero Dawn have already been launched on PC, along with the official announcement of the Uncharted series on the PC Platform. And considering the authenticity of the list and how accurate it has been so far, it seems like a matter of time before we see Ghost of Tsushima as well.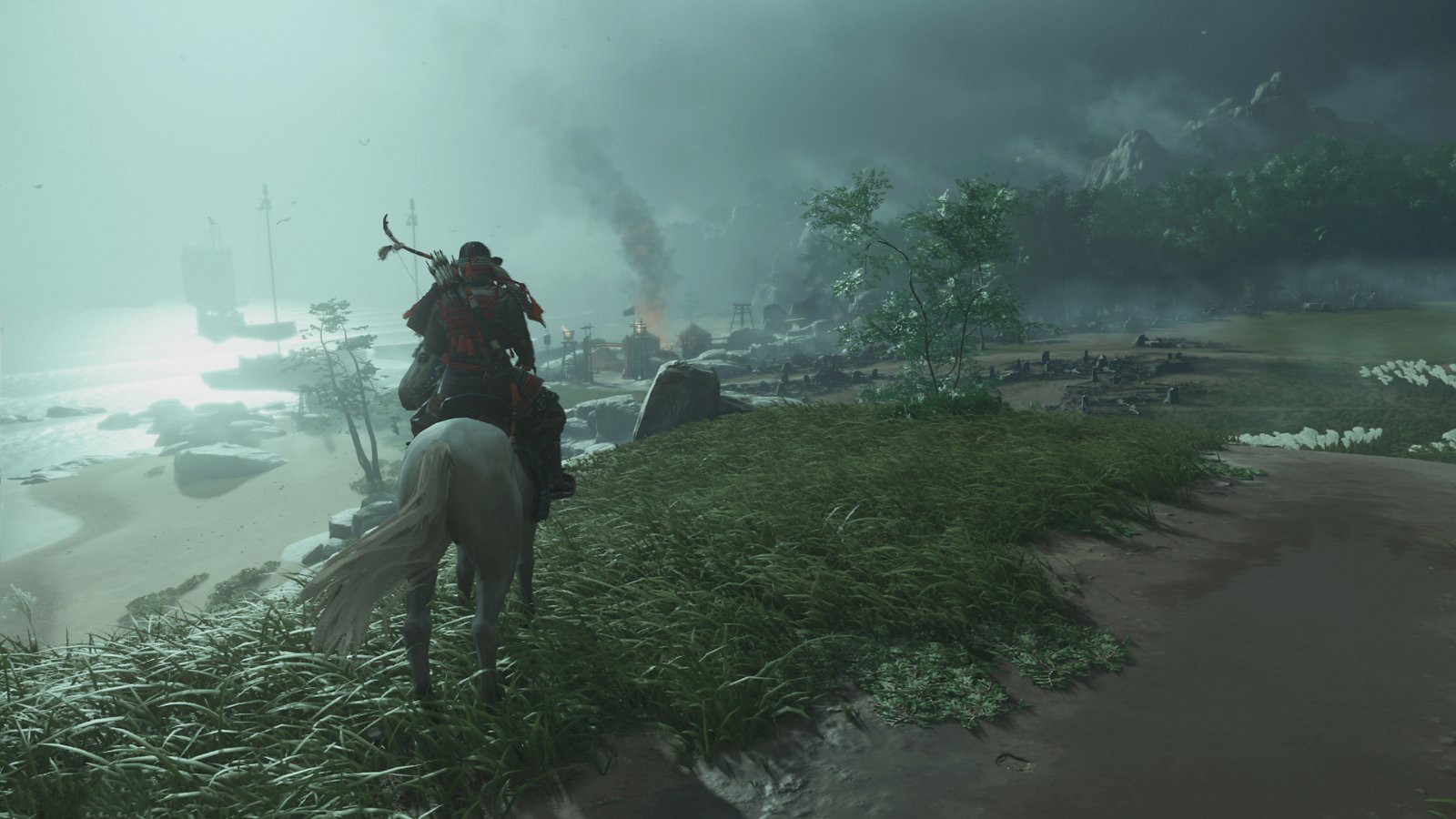 Ghost of Tsushima, developed by Sucker Punch Studios, has been one of the most popular and successful PlayStation exclusives since its launch. The visuals are simply breathtaking, and the story is wonderful. If the game launches on GeForce now, there is no doubt PC players will be in for a treat.
Here are some of the recently announced/released games from the NVIDIA GeForce Now leak:
Crysis 4 – announced
Street Fighter 6 – announced
God of War for PC – has been released
Death Stranding Director's Cut for PC – has been released
Kingdom Hearts IV – announced
Sniper Elite 5 – announced
Half-Life 2 Remastered – announced
GTA The Trilogy The Definitive Edition – has been released
Chrono Cross: The Radical Dreamers Edition – has been released
What else was on the list, and what may still be released?
Gears 6
Tekken 8
Halo 5: Guardians on PC
Final Fantasy Tactics Remastered
Final Fantasy IX Remake
Resident Evil 4 Remake
Dragons Dogma 2
Monster Hunter 6
Lost Astral from Maxis studio
Helldivers 2
Demon's Souls in the PC version
Ratchet & Clank in the PC version
Sackboy: A Big Adventure for PC
Ghost of Tsushima for PC
Horizon Forbidden West for PC
Returnal for PC
As you can see, the list also mentions recently launched games such as Horizon: Forbidden West and others on the PC Platform. However, while most of the names have been true and have already been launched or announced, some could be just placeholders. Nvidia confirmed the list's authenticity, but they also mentioned that it was just for internal testing.
However, we have to wait and see how much of that is true and if we get an official announcement for any of the suspected games. But, the announcement of Kingdom Hearts 4 has made us more optimistic about the list. We will be looking for any leaks or rumors, so stay tuned.
You Might Like: Nvidia Restocked & Reloaded Campaign: RTX 30 Series GPUs Now In Stock
Was our article helpful? 👨‍💻
Thank you! Please share your positive feedback. 🔋
How could we improve this post? Please Help us. 😔
Abdullah is an avid gamer who primarily plays single-player titles. If you can't find him anywhere, he'll probably be at his desk playing The Witcher 3 for the millionth time. When he isn't playing games, he's either reading or writing about them.