We have some really exciting news about the upcoming Vivo X-Fold. It is a smart folding phone aiming to be a direct competitor to the Samsung Fold series and is expected to be released around 11th April. The company itself reveals no other details, but we have gathered some exclusive leaked information, including the first look at the phone aesthetic itself and some confirmed specifications about the upcoming Vivo X-fold.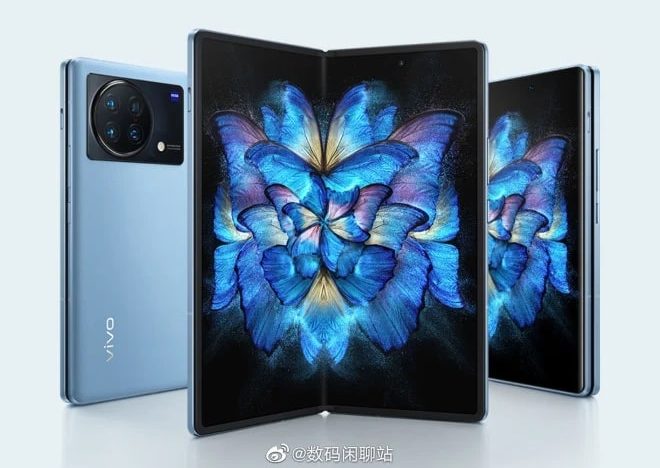 The Vivo X Fold has yet to be officially unveiled, but both the manufacturer and the most trusted Chinese microblogger Digital Chat Station have released photographs and supposed specifications ahead of the scheduled market availability in just under two weeks. Digital Chat Station is well known for correctly leaking information about smartphones ahead of time and accurately rendering images of how a phone might look. His track record is consistent and well-known among the Chinese community.
The design and appearance of Vivo apparently should stick to an already familiar shape from Samsung's Galaxy Z Flip 3 and the Oppo Find N. So there's an eight-inch main display with a QHD+ resolution and an eight-inch diagonal. It's an LTPO OLED panel, according to reports.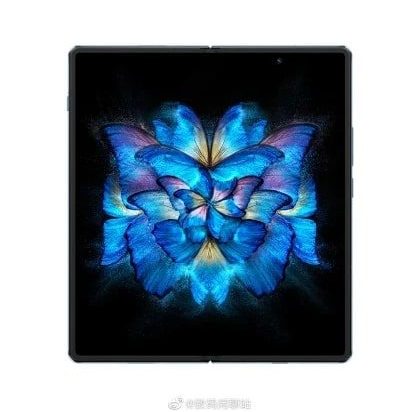 Moreover, when the Vivo X-Fold is closed, another display on the outside can be utilized to operate it like a regular smartphone. The outer panel's size is yet unknown. On the other hand, it's safe to assume that Vivo intends to offer an ultra-high-end version based on Qualcomm's current top SoC, the Snapdragon 8 Gen 1.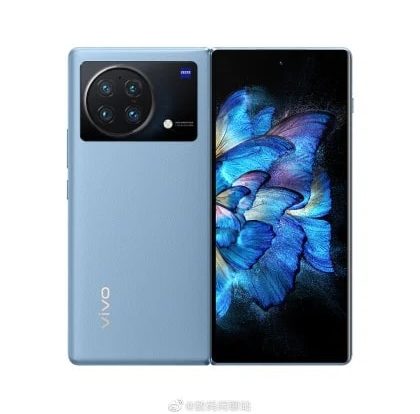 On the other hand, the storage choices are still being worked out; sources say Vivo intends to feature a robust camera system with four sensors. A 50-megapixel sensor with a somewhat large body is supposed to be utilized for the primary camera, while a 48-megapixel sensor for ultra-wide-angle photos, a 12-megapixel camera with 2x optical magnification, and an 8-megapixel camera with even 5x optical magnification are all claimed to be used.
Specification :
Main Display: Eight-inch main display with a QHD+ resolution. (LTPO OLED panel)
Outer Display Panel Size: Unknown
Processor: Snapdragon 8 Gen 1
Primary Camera: 50-megapixel sensor
Ultra-Wide Camera: 48-megapixel sensor
Other Cameras: 2-megapixel camera with 2x optical magnification, and an 8-megapixel camera (5x) optical magnification
Lastly, it's clear from the images released by Vivo that they're working with optical expert Zeiss to fine-tune the cameras once again. On the Vivo X-Fold, there is the proper branding of Zeiss itself which confirms that they are working with Zeiss. If Vivo indeed installs such substantial camera equipment, the new gadget should at the very least offer significantly superior performance in this area than the other foldable screen smartphones that have been released thus far in the market.
We will have to wait to see the fully disclosed specifications of the upcoming Vivo X Fold, but from what we know so far, it sounds like a fully stacked phone that is ready to hit the market and stand against Samsung, who holds the crown for being the first and allegedly the best at Folding Phone series. Only time will tell whether Vivo can take the throne from Samsung.
Related News: Apple Is Supposedly Making A Comeback Into The Gaming Industry
Was our article helpful? 👨‍💻
Thank you! Please share your positive feedback. 🔋
How could we improve this post? Please Help us. 😔