Dark Souls is a popular name in the gaming industry today. FromSoftware's franchise has introduced gamers to challenging objectives, memorable characters, and incredibly varied level design over the years.
The studio's unique take on progression and challenge in gaming allowed Dark Souls to stand out in the gaming industry, and it would later go on to inspire an entire genre of games called the 'Souls-like.'
While its spiritual successor, Demon's Souls, had already laid many of the foundations that made the game successful, Dark Souls paved the way for FromSoftware's current success. The original Dark Souls turns 12 in Japan today, marking the birth of an iconic gaming IP.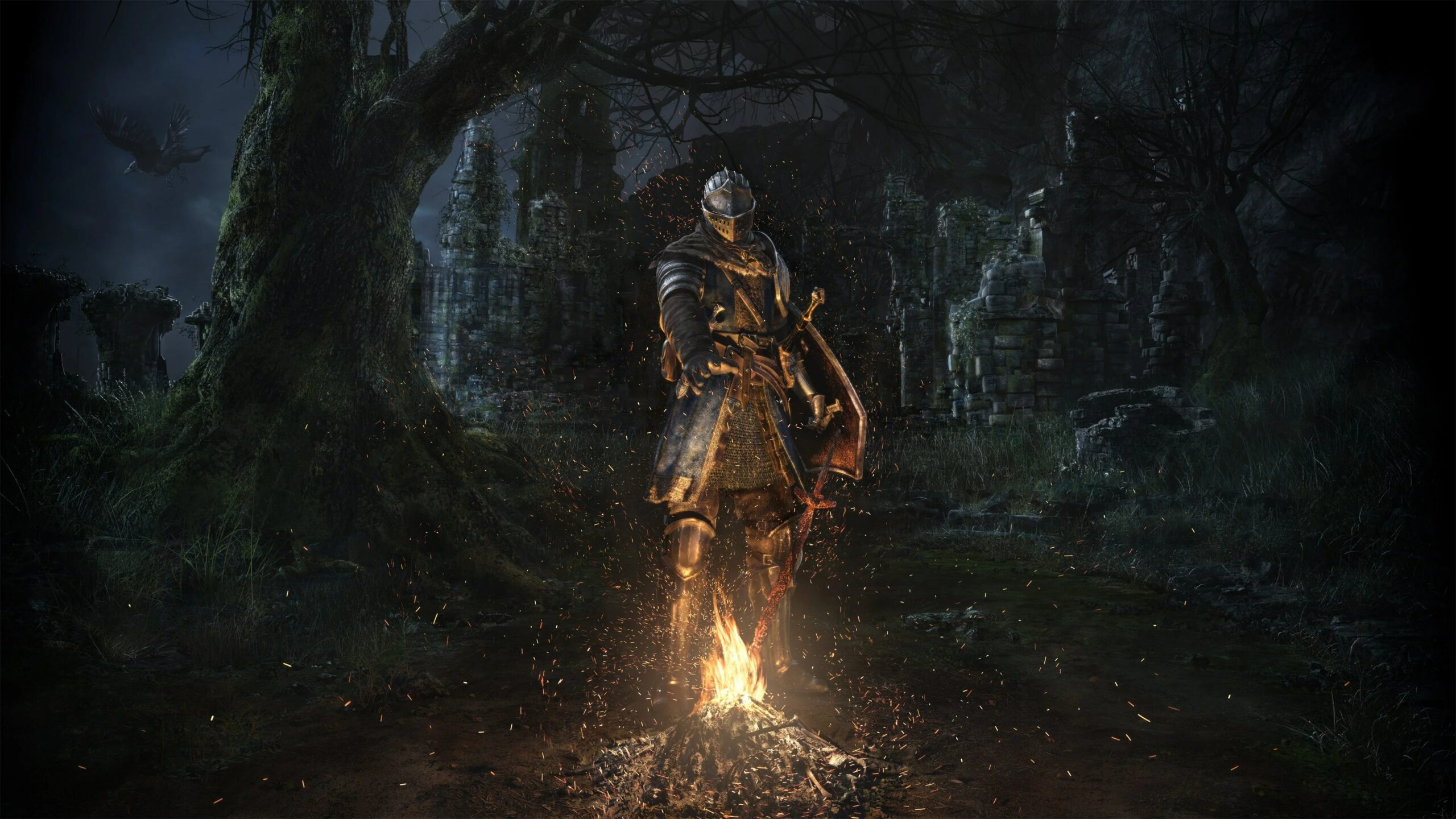 FromSoftware's approach to level design was among the defining characteristics of Dark Souls. After beating the game's tutorial boss, players are transported to Firelink Shrine.
This location acts as a hub for the game, bringing together NPCs and connecting to several of the key locations of the game. Unlike recent FromSoftware titles, Dark Souls does not allow players to teleport between checkpoints until later on in the game.
This decision allows FromSoftware's meticulous level design to shine. Firelink Shrine features paths that lead to optional areas, reveal secrets, and intricately loop around themselves, leading to shortcuts that help players along the way.
This level design incentivizes curiosity, encouraging players to explore each nook and cranny to unlock the next shortcut for easier access to certain areas. It also helps the world feel more alive.
In terms of combat, Dark Souls features a simple melee-based combat system, allowing players to use light attacks, heavy attacks, shields to block and parry, and rolls to dodge incoming attacks.
While overly simple at first, this combat system opens up once players begin to experiment with different builds. The game also includes spells, pyromancies, and a large variety of weapons to enhance the combat system.
However, all of this would have been wasted without threatening foes and memorable bosses. Like recent FromSoftware games, a difficult journey is at the heart of Dark Souls.
Each location and boss fight comes with its unique set of challenges, leading to unrivaled satisfaction once players overcome these difficulties. Over the course of its long journey, the game takes players through grand castles, decrepit caves, and dense forests.
The game's locations have a distinct atmosphere and often come with their own boss fights, marking a satisfying conclusion before players embark on the next part of their journey.
Bosses like Ornstein & Smough, Gwyn Lord of Cinder, and Artorias The Abysswalker from Dark Souls are also among the most memorable foes in the IP. These larger-than-life enemies often come with unique narratives in addition to spectacular designs and movesets.
While these elements can be found in many games, FromSoftware brought them all together for a unique blend of fantasy, hardships, and storytelling that made Dark Souls an instant hit among critics.
Following releases like Elden Ring, FromSoftware's legacy is stronger than ever.
The studio's recent popularity has also encouraged many new players to revisit these games, and FromSoftware's excellent game design has ensured that Dark Souls remains a timeless classic.
The game is currently available on nearly every modern platform, including the Nintendo Switch.
While Dark Souls suffered from performance issues on its original platforms, the remastered edition for PS4 and Xbox One runs at a smooth 60FPS, making it worth trying 12 years after the original release.
Was our article helpful? 👨‍💻
Thank you! Please share your positive feedback. 🔋
How could we improve this post? Please Help us. 😔
[News Reporter]
Avinash is currently pursuing a Business degree in Australia. For more than three years, he has been working as a gaming journalist, utilizing his writing skills and love for gaming to report on the latest updates in the industry. Avinash loves to play action games like Devil May Cry and has also been mentioned on highly regarded websites, such as IGN, GamesRadar, GameRant, Dualshockers, CBR, and Gamespot.