Summary
The Corsair K70 RGB MK.2 CHERRY MX Low Profile is ideal for my demands. Thanks to its minimalist design, it looks wonderful and feels great in my hands. In addition, it's a superb product for the gaming industry. Each key can have its macro assigned to it, and the RGB illumination can be adjusted simultaneously. The keyboard we reviewed is equipped with Low Profile CherryMX Speedswitches, which have little pre-travel and are easy to push. They improve visibility and brightness while providing lightning-fast performance, making them ideal for competitive video gaming, where every millisecond counts.
Design -

9/10

Build Quality -

9/10

Software -

7/10

Gaming Performance -

10/10

Typing Experience -

9/10

Price Value -

8/10

Mechanical Switches -

9/10

RGB Lightning -

10/10
Pros
Macro commands can be set for any key
Individually illuminated keys and full RGB backlighting
Volume roller with a passthrough
Minimal design
Incredibly responsive
Tons of additional features
Cons
The top plate's aluminium edges are quite sharp
Utterly terrible wrist support
Rugged cable
Relies on the outdated USB 2.0 standard
Let me start this review by saying that the article you are reading was written using the keyboard we are about to discuss. The Corsair RGB MK.2 Low Profile series keyboards feature a low-profile design. That said, here we look at the Corsair K70 RGB MK.2 CHERRY MX Low Profile Speed. Corsair is an industry leader in developing and producing cutting-edge hardware and software for PC gamers, content makers, and fans worldwide.
Corsair provides a complete ecosystem of product lines that blends to allow everyone, from gaming enthusiasts to committed professionals, to accomplish their very best, including award-winning PC components and peripherals, premium streaming devices, and smart ambient lighting.
But if there's one thing, they're firm believers in particular. It's this: Everyone's a gamer. Additionally, everyone should be allowed to shine. Regardless of the road ahead, their goal remains the same: to equip the professionals of today and the future champions to triumph over whatever obstacle they may face.
After many years in solitude, mechanical keyboards have made a comeback. However, many others would be put off by the size and key travel of current mechanical keyboards in an era when many people prefer laptop keyboards throughout the day and desktop PC at night. Mechanical keyboard based on Corsair's K70 series, but with innovative low profile MX Speed switches from Cherry, the $170 K70 MK.2 Low Profile attempts to suit both groups.
Every keyboard manufacturer appears to have been inspired by Cherry's invention of low-profile switches. Without the tempting new thinner switch option, Corsair couldn't have made its newest take on the innovation, which transforms its full-height K70 together into a couple of flattened-down counterparts of the same design.
If nothing else, the K70 RGB MK. 2's low-profile switches are sufficient justification for their existence. The K70 RGB MK.2 series is durable and well-refined, and it now comes included with the useful iCUE software package. The new version is identical to the K70- RGB MK.2 in every way except for the reduced height of the keycaps
A low-profile keyboard with a shorter switch/keycap provides somewhat enhanced and quicker keystrokes and is significantly more pleasant on the fingers when used often and for long periods. Therefore, we have a model of this keyboard equipped with Cherry's ultra-fast MX Speed switches, which we are about to review.
Overview
The new main innovation found on the Corsair K70 RGB MK.2 Low Profile keyboard seems promising. The keys are lighter and quieter than what most gamers are accustomed to, marking a departure from the norm for mechanical keyboards. On the downside, it's not cheap at $170. This low-profile keyboard competes with many other options, including several from Corsair's product line. You should probably be sure you want low-profile switches before shelling out the extra money for the K70 MK.2 low-profile variant.
The new model is in keeping with the MK.2 series, which has been modified generally and given a more streamlined design. Various Cherry MX switches are available, and the keyboard is fully iCUE-compatible for all your profile, macro, and RGB customization requirements. The K70 RGB MK.2 series seems to be the follow-up of the K70 RGB, and it is pretty similar to the K70 RGB in appearance and functionality.
You get the fancy RGB lights, and the brand-new iCUE software lets you animate and add macros and profiles while keeping your RGB setup in perfect sync. Our test unit utilizes a new MX SPEED-switch, or RapidFire, as Corsair calls it. These linear switches have a shorter actuation point of 1.2mm compared to 2mm on Cherry MX Reds. From cherry red ones to the new rapid, you should expect a small slash brief change, on average.
As a bonus, if you like that kind of thing, the Corsair K70 RGB MK.2 Low Profile keyboard looks great since it's been coated with impressive black anodized aluminium. The MK.2 line ships with a removable, full-sized wrist that is dimpled and has a rubberized finish. The Corsair K70 RGB MK.2 is an excellent gaming keyboard that can be used for various purposes.
We found the Cherry MX Low Profile Speed easy on the fingers, excellent for gaming, and a pleasure to type on. You may assign macros to any key, adjust the keyboard's RGB illumination, and use the keyboard as a USB passthrough. The keyboard is sturdy. However, the top metal plate has sharp edges that some may find uncomfortable to use.
Item: K70 RGB MK.2 Low Profile RAPIDFIRE Mechanical Gaming Keyboard — CHERRY® MX Low Profile Speed
Manufacturer: Corsair
Specifications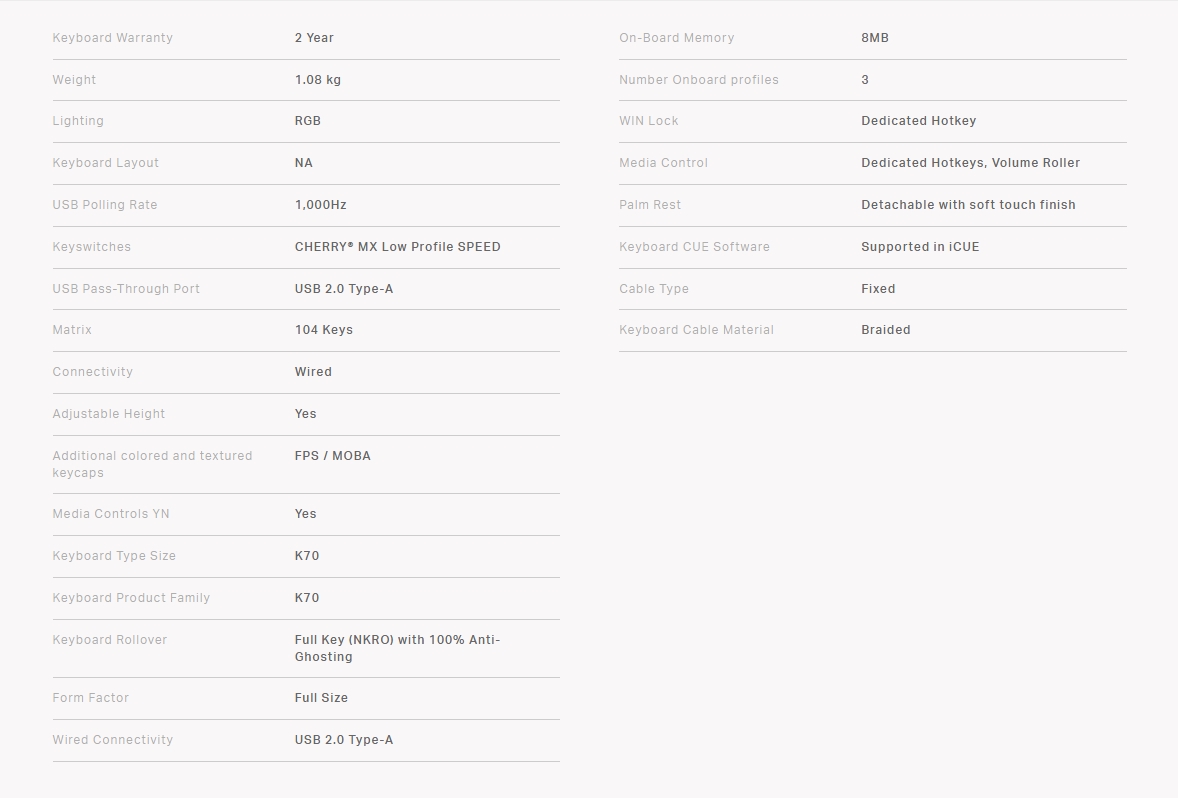 While maintaining the K70 range's mechanical accuracy and gaming prowess, the newly introduced K70 RGB MK.2 Low Profile keyboard offers a more pleasant typing experience thanks to its slimmer design and faster-acting CHERRY MX Low Profile RGB key switches. The CHERRY MX Low Profile key switches make the K70 RGB MK.2 Low Profile keyboard what it is.
These key switches combine the proven performance of CHERRY mechanical switches with a new, smaller 11.9mm switch height and shorter actuation distance. Combining these switches with redesigned, low-profile keycaps reduces the complete keypress travel to both bottom out the key and engage the switch, reducing keypress fatigue during prolonged typing or gaming.
For maximum performance with an ultra-short 1.0 mm actuation distance, the Corsair-exclusive CHERRY MX Low Profile RGB Speed key switches are installed in the K70 RGB MK.2 Low Profile. The new switches look fantastic with the K70's redesigned brushed aluminium frame. Corsair's newest desktop mechanical gaming keyboard is also very thin, coming in at only 29mm in height.
The low profile design makes a noticeable difference, letting users retain their hands in a more natural posture and relieving pressure on the palms and wrists. Similarly, the compact design of the K70 RGB MK.2 Low Profile series makes it a perfect match for today's sleek desktop environments. Every keypress you make will be registered instantly by the Corsair K70 RGB MK.2 Low Profile keyboard thanks to its 100% anti-ghosting.
Moreover, Full-key rollover technology, dedicated multimedia controls, knurled aluminium volume roller, a USB passthrough port for external devices, and onboard memory are some of the extra features. Low-profile FPS and MOBA game keycaps, textured, sculpted, and colour-accented for the WASD and QWERDF keys, are included with the keyboard as a replacement. Combining the speed and responsiveness of a mechanical gaming keyboard with the convenience and ease of use afforded by a low-profile design is the Corsair K70 RGB MK.2 Low Profile.
Packaging and Unboxing
The keyboard comes in a black/yellow colours cardboard box. The top side of the packaging box has a yellow colour background. Corsair's brand name and logo are printed on the top left, followed by the keyboard's name in the middle. Moreover, Low Profile RGB speed switches employed in this keyboard are mentioned on the bottom left side of the cardboard along with the keyboard's layout. On the other side, the iCUE software logo is printed. It shows that the keyboard is compatible with it. Right in the middle of this, we have the keyboard display which is shipped inside the box.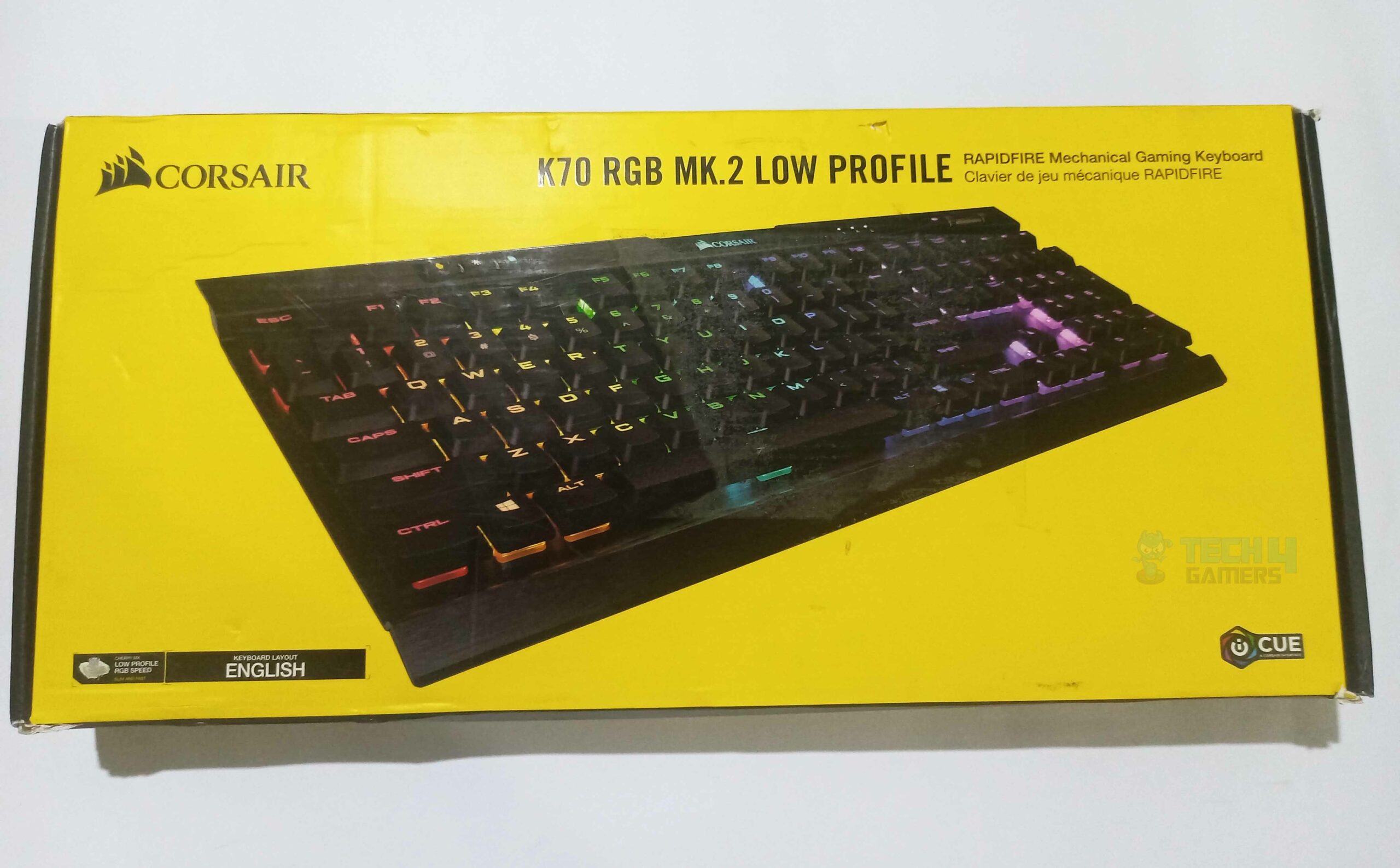 The backside of the packing box has the keyboard's specifications printed on the left, along with the keyboard's layout. The specifications displayed here mainly focus on the distance between the standard MX Switch and MX Low Profile Speed Switch. Moreover, the comparison between the average and speed switch linear actuation.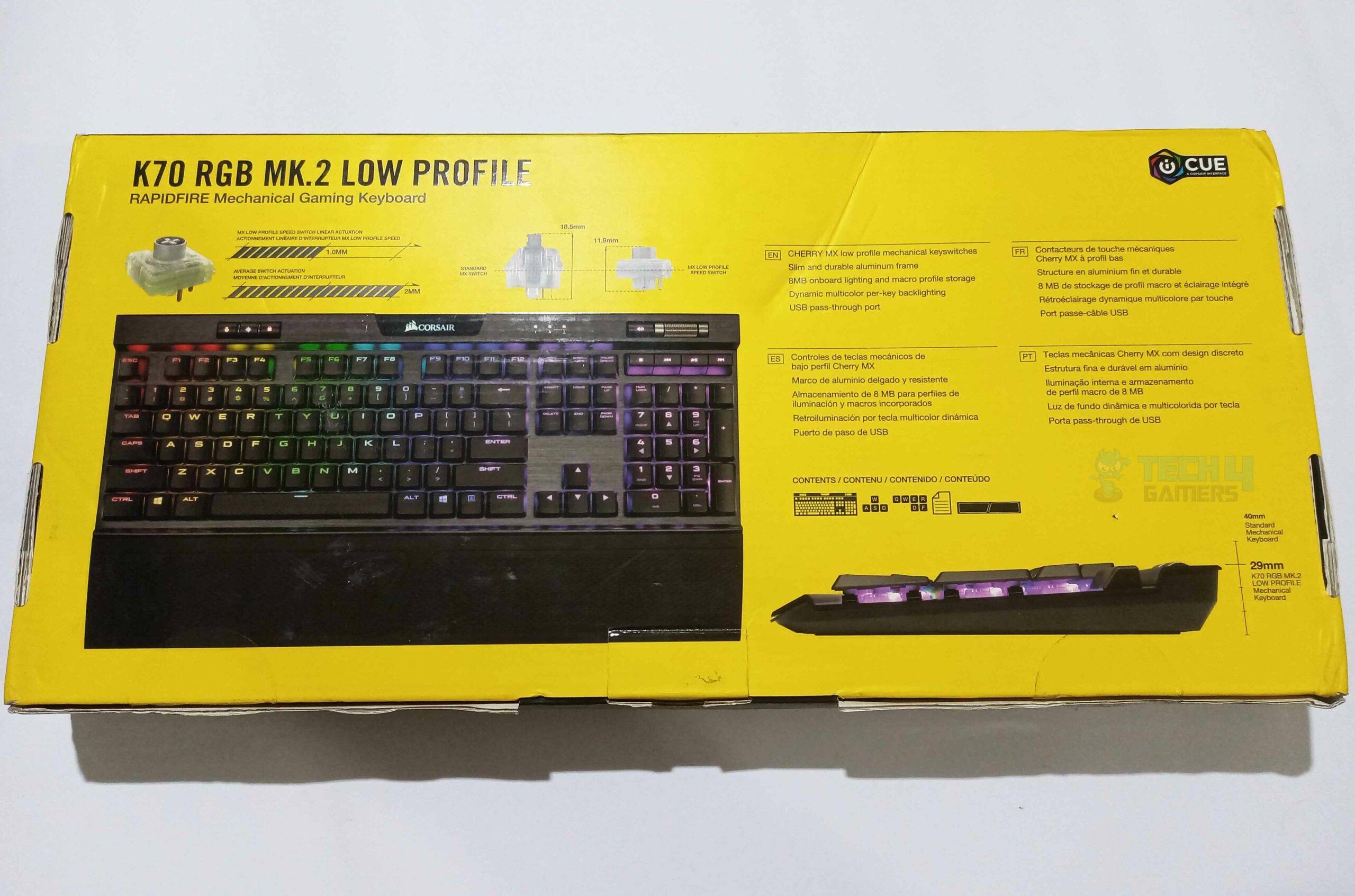 Following it, we have specific keyboard features written in different languages. It includes a slim and durable aluminium frame, 8MB onboard lighting and macro profile storage, Dynamic multicolour per key backlighting, and a USB passthrough port. Below it, we have the box contents printed in black colour. Along with it, a picture shows the thickness of the keyboard, which is 29mm.
Dual side seals and a top flap work together to keep whatever's inside secure. As soon as we opened the package, we could see the keyboard wrapped in additional plastic. Like the rest of Corsair's products, the keyboard and its accessories come in distinct layers of packaging, with the connecting cable stored in a cardboard compartment at the top.
Box Contents
K70 RGB MK.2 Low Profile RAPIDFIRE Mechanical Gaming Keyboard
Detachable soft-touch palm rest
FPS and MOBA keycap sets with keycap puller
Quick start guide
Warranty card
The K70 RGB MK.2 from Corsair comes with a ton of additional stuff. Corsair provides a multilingual guidebook that explains the keyboard's features and functions and a warranty guide. Given the abundance of other pre-programmed features outside the regular keyboard keys, this guide is a good place to start. Typical mass-market keyboards, we also find replacement keycap sets for WASD/QWERDF with backlight support for FPS and MOBA games.
These keycaps typically have a textured grey surface, are made of thin ABS plastic, and typically have laser-etched legends. Even though it may scrape the edges of keycaps when utilized, the plastic ring-style keycap puller is available as an alternative. The supplied wrist rest is packaged in a separate plastic wrap and features a dimpled plastic top. There are two different clip sets to attach to the keyboard.
The bottom surface is slanted to meet the side it contacts, and rubber pads increase friction against the lying surface. I'm quite amazed at all the things they've included in this. The wrist rest and additional key caps are available if you want them, but you probably won't need them. However, the keycap puller is a nice touch, and I think everybody who cares about their equipment should have one.
Closer Look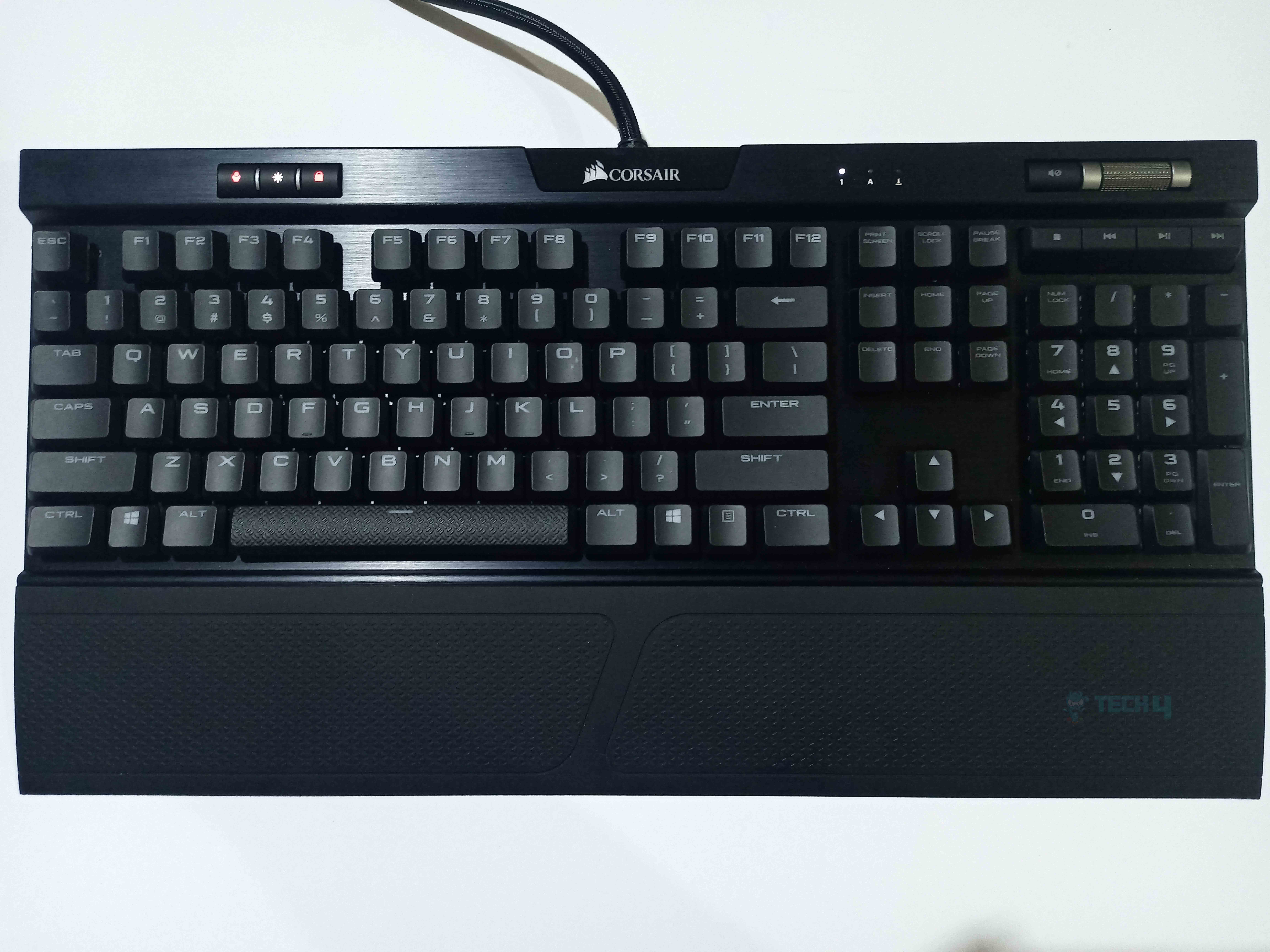 Cherry MX keys are standard across the keyboard lineup, and our model is no exception. Other features include 1000Hz polling, full-key rollover via USB, and 100% anti-ghosting. Our model has explicitly low-profile speed MX switches in addition to their original name, Cherry MX Speed. Corsair markets these switches under Rapid Fire.
The textured QWERDF and WASD keys on the K70 RGB MK.2 may be swapped out for others if you choose. You may change the brightness, colour, and configuration of this keyboard's RGB backlights, as with any RGB keyboard. The upper surface is built from a foundation covered in brushed metal. The black anodized finish on the metal looks great and gives the product a more high-end appearance and feel.
The K70 MK2 is almost indistinguishable from the original K70 in terms of its DNA, save for a few key differences. The wrist rest has also been modified; it now has a rubberized, dimpled texture and, in my opinion, is broader than prior versions. It's up to you whether you want to put it on. This is totally up to you. Keyboards of the K70 series may not have programmable G keys, but they have several useful shortcuts to common media functions. A metal volume control is a welcome addition.
Since the keys are easily accessible, you may clean them with a simple solution, such as compressed air. But there's a downside to all that exposure. The base will become dirty more quickly. It's not drastically different from other keyboards, but the open base makes it more prone to dust and grime. To prevent accidentally returning to the desktop during a marathon gaming session, the Windows key may be disabled using the Windows lock mode key.
All these features are built-in. Therefore no additional software is required for these features. The LED backlight of the window lock key may be customized to whatever colour you choose. When activated, the lighting may take on whatever colour you choose. All the control keys for things like Windows, the brightness of the RGB on the keyboard, and the various preset of the lightning have been moved to the left.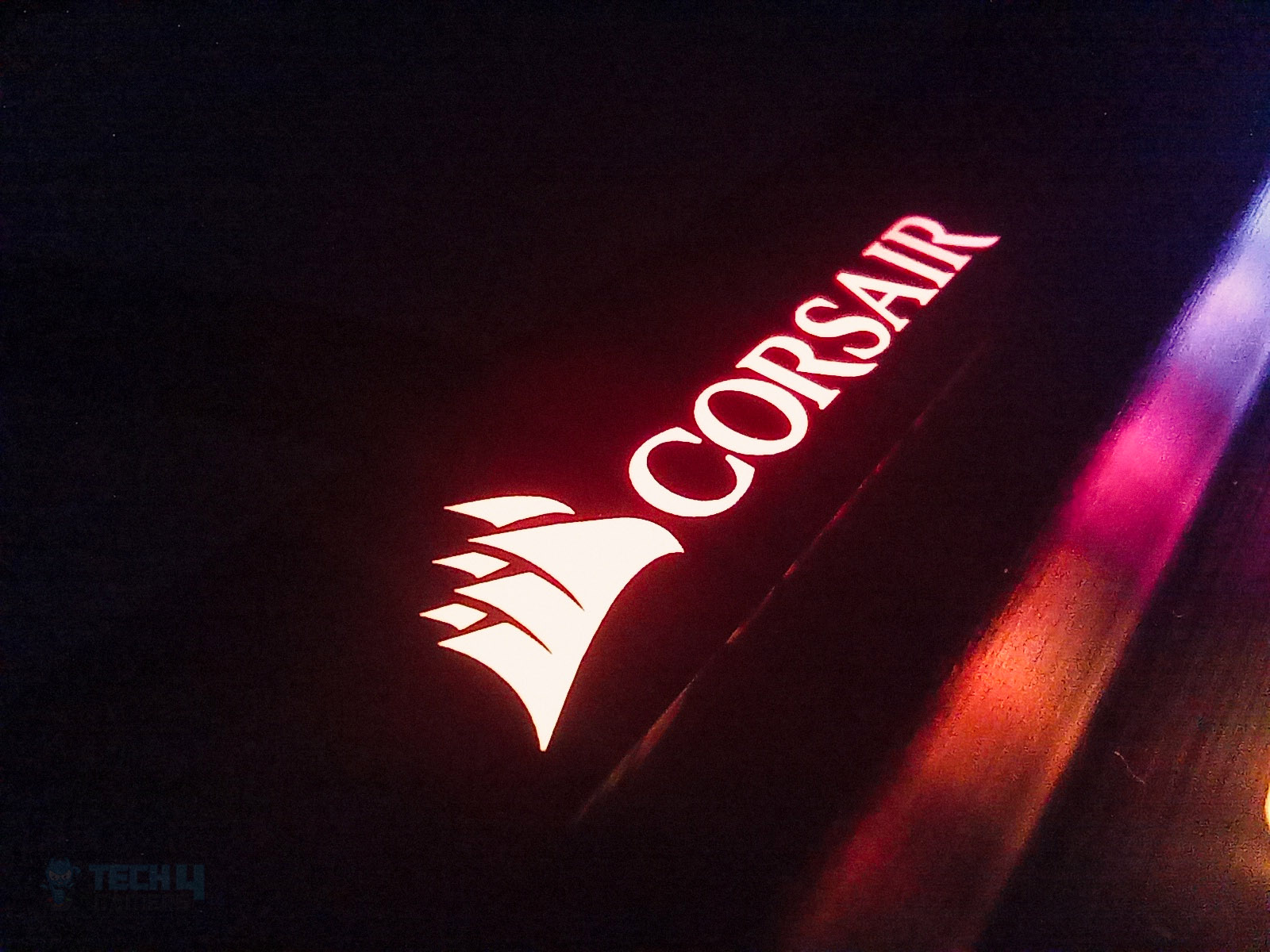 The Corsair brand has been updated with an incorporated RGB-lit frame logo. Years ago, this was represented by a simple emblem placed on. All of these tweaks are rather few, yet they add up to a significant improvement in visual appeal. Corsair included rubber padding strips to make the keyboard platform and wrist rest even more stable when placed on a desk. Standoffs may be used to gain some additional height and establish an angle. It's easy to attach and detach the wrist rest whenever needed.
Because of its substantial weight and the addition of rubber feet, the K70 RGB MK.2 will stay put wherever you set it down. It has a tight hold on my computer desk. The K70 makes use of a properly measured two meters of cable that is both black and attractively braided. However, I find the thickness to be a little off-putting. You may be wondering, "Why is that?" You've undoubtedly seen this before, but the wire ends in a pair of USB connections. One is for the keyboard, while the other provides a connector for additional devices like a headset or a mouse.
Additionally, Corsair has upgraded these USB connections to a slightly more rounded, fashionable look. The polling rate may be changed from 1000Hz to 500Hz, 250Hz, or 125Hz through a BIOS switch on older versions; this feature has been transferred into software and is now accessible via the iCUE interface. This is done mainly to improve compatibility with certain BIOSes. In other words, most individuals will never have to flip the switch.
Layout and Functionality
While the key layout on this K70 is shorter and more efficient than its competitors, it otherwise isn't distinct from the other keyboards of the series. The K70 MK.2 Low Profile is structurally identical to its predecessor, with a brushed aluminium frame and protruding corners at the top and bottom. It's a battle station-style board with the usual bells and whistles for a peripheral of this sort. Also, it has a high degree of durability. No worries about breaking it if you take this show on the road.
In other words, when Corsair advertises its products as "Low Profile," they aren't kidding. The keycaps are about the same height as the top panel on certain keyboards because the base is so tiny that there is almost no space between the bottom edge of the key switches and the desk. The company has, thankfully, not adopted a flat-key approach. The plastic that makes up most of this device is durable; it can withstand being thrown into a bag and taken to a LAN event without worry. The brushed aluminium faceplate looks and feels great.
Whether or whether the 1mm actuation distance of the low-profile Speed switches helps gaming is debatable, but using them is noticeably different from using a standard-sized switch. Aside from the shorter key travel, the bottom-out sensation is also considerably softer and quiet than other mechanical keyboards, so it may take some time to adjust if you're accustomed to a "clickier" keyboard. Now, you should probably look into wrist support.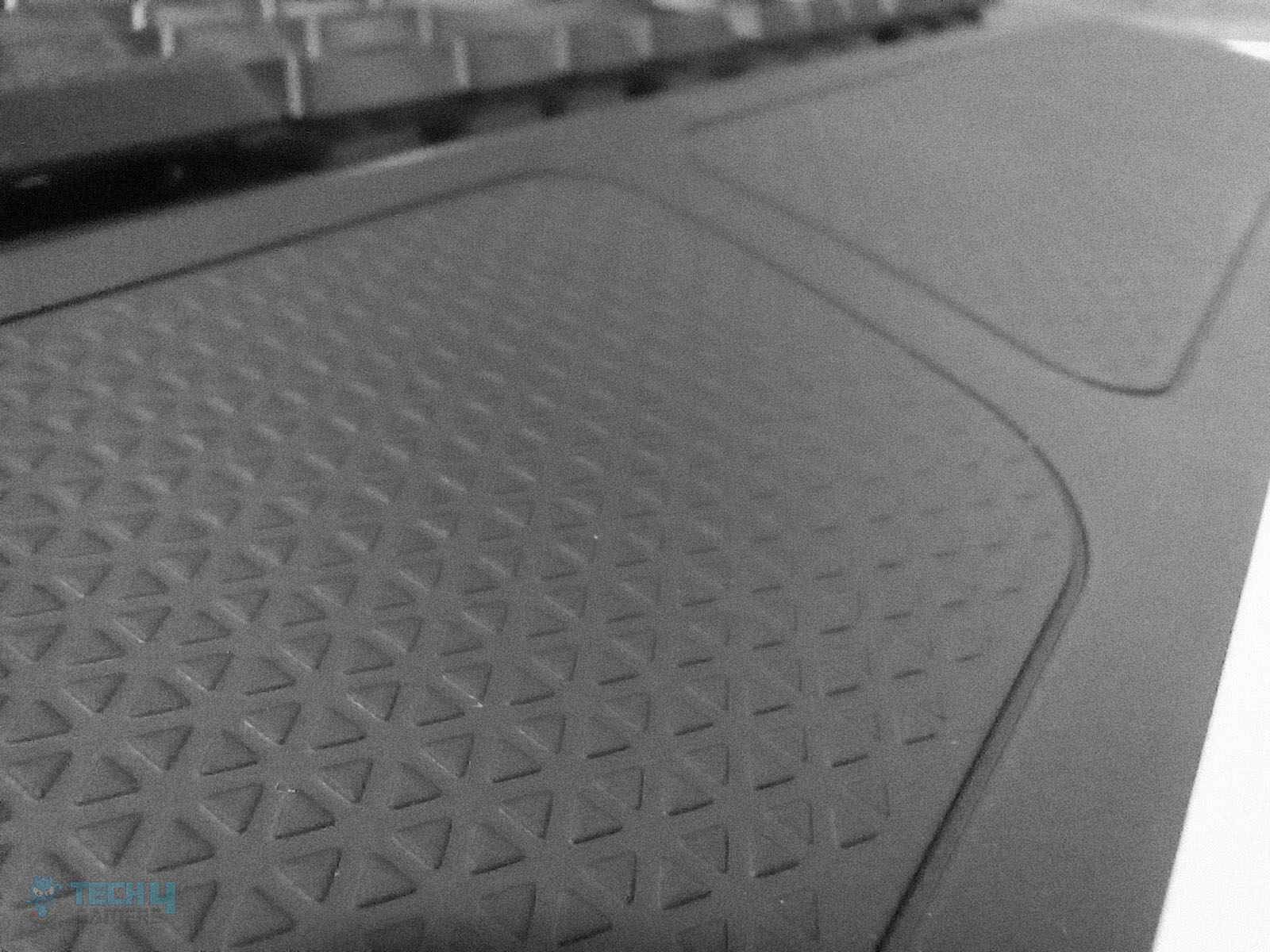 Including one is a great touch, and Corsair's secure clipping mechanism makes it seem like a quality product. However, the experience is not pleasant. There are little triangle bumps on it, but they don't seem to improve the grip. Feel free to touch your lower palms and upper wrists on a particularly unpleasant surface if you want to taste the creepy-crawly feeling that results from doing so. It's hard to put your wrist on, but this wrist rest doesn't have the same sense of "luxury" as others in the same price range.
Many people are put off by the bulky appearance of full-size mechanical switches, yet newcomers to the world of mechanical boards may not even notice. However, we recommend you keep the wrist rest where it was originally packaged. The K70 MK. 2's low profile and flat angle make it a better choice for raw desk resting. Other design flaws include a cyber-font that is unnecessarily wide, which does nothing but bring the keyboard's glory down a notch and feet that are too small to alter the keyboard's angle significantly but do allow it to slide around greater than when the entire footprint of the silicon pads beneath are in touch with your desk.
It features a hefty and relatively stiff braided cord for a keyboard that is intended to be suitable for throwing in a backpack. Nevertheless, the media keys deserve praise for not succumbing to the temptation to become inconspicuous bumps and instead taking their rightful place as prominent, angular buttons above the numeric keypad. Henceforth, The K70 offers a competitive set of features.
On-Hand Typing Experience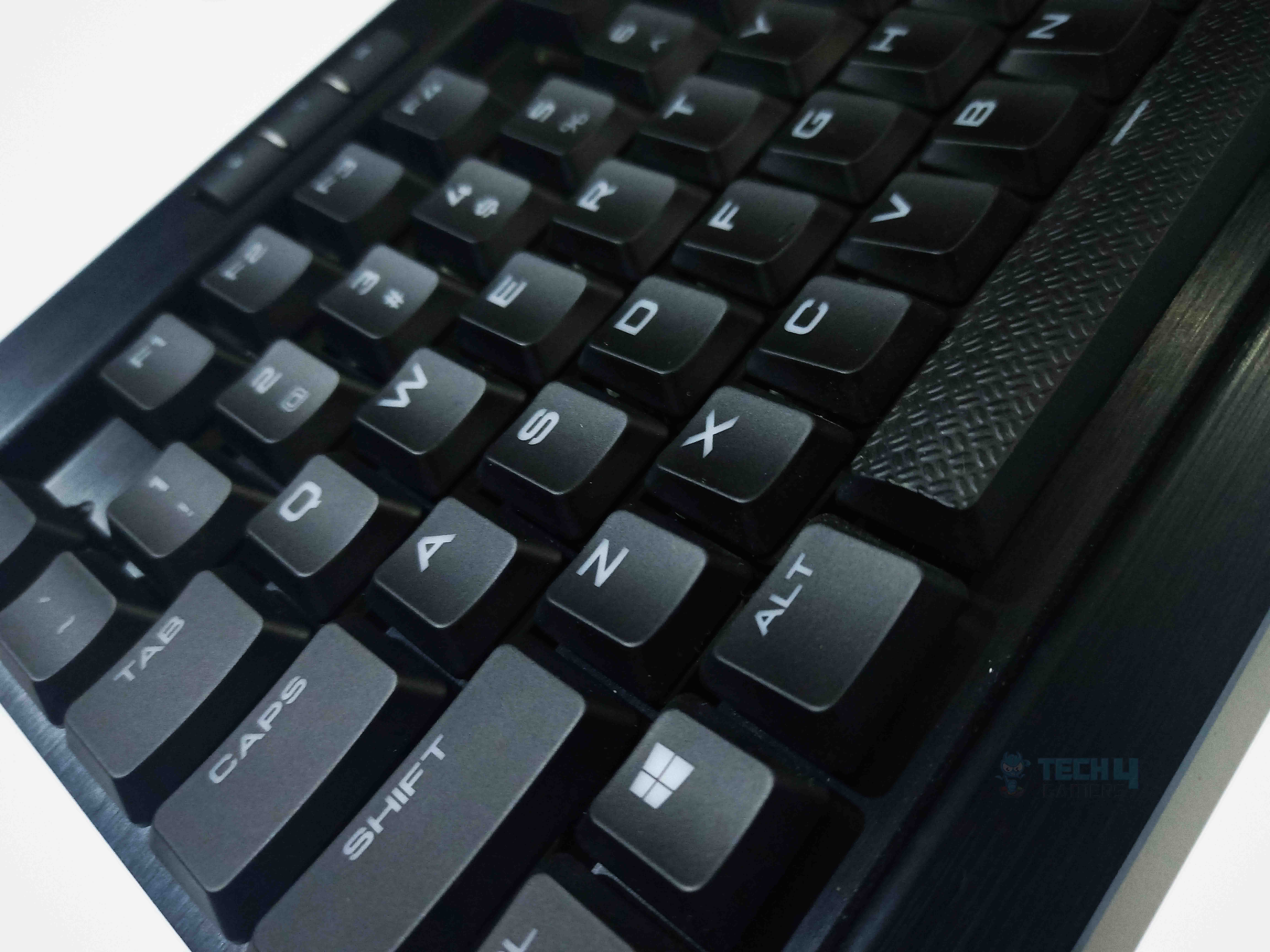 The low-profile keys have altered this keyboard's feel under the fingers, although the transition to shallower hardware has not been particularly dramatic. This model's low profile is immediately noticeable. The shorter travel distance makes these keys feel somewhat quicker than those on full-size mechanical keyboards. In any discussion of key switches, we fear that the reader may have preferences different from our own.
In virtue of our admiration for the switches, we found that typing on them was a pleasurable experience. Even though they have a modest profile, they operate rapidly and have sufficient resistance to avoid accidental key presses. The aesthetically constrained keycaps are rather well adapted to typing since their sharply angled, the dish-topped design provides a distinct key feel. Few mechanical keyboards can match the combination of lack of crispiness and short travel, making for a pleasant and non-strenuous experience while typing.
The space bar also deserves extra attention. Very little noise is produced by its bracing, and the company has even given it a textured finish to complement the wrist rest and the alternative gaming keys in the package. Although this may be irritating at first, it ultimately improves the precision of your touch typing. We appreciate the effort put into this little adjustment.
Even though having ten fingers makes complete key rollover obsolete, the keyboard nevertheless recognizes every key hit at once. While we test several different things, including the durability of the RGB Cherry MX speed switches, I won't be doing so. We'll take your word for it and rely on your warranty if things go wrong. The top plate provides structural stability by having each key switch fastened directly to it.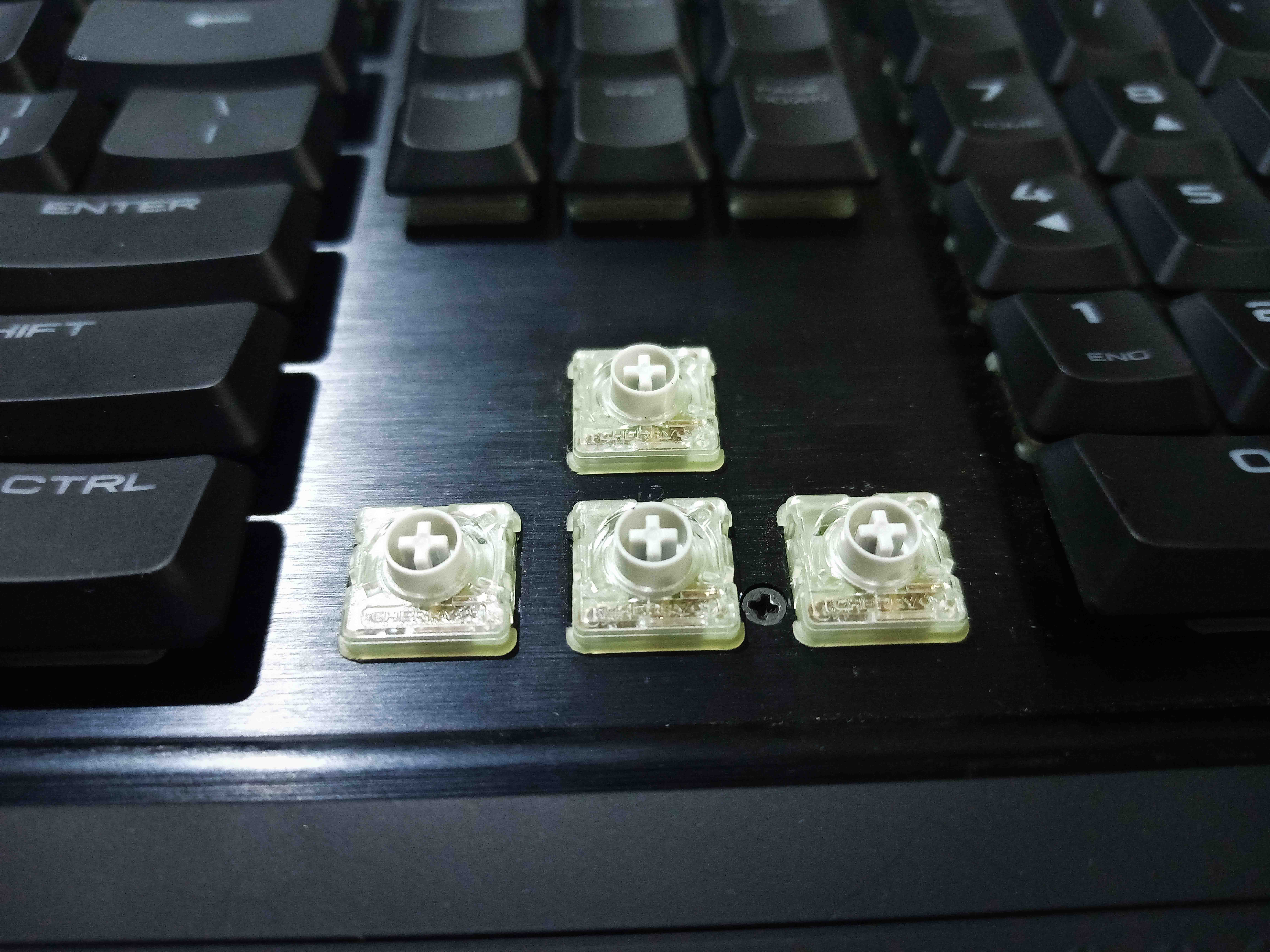 The K70's low-profile keys provide a fast response time, albeit only the most dedicated gamers can tell the difference between them and the full-size keys on the keyboard. If you like FPS or participate in competitive e-sports, the K70 may be a worthwhile upgrade from a standard mechanical keyboard. The low-profile aspect is not without its drawbacks, either. Compared to standard-sized Cherry MX switches, these buttons are somewhat less sharp.
This means the buttons are now both quicker and somewhat softer. However, the distinctions are still hardly perceptible. That's excellent news for most people since the low-profile K70 is on par with standard mechanical keyboards when it comes to playing casual and professional games. If you're a serious eSports player, you may notice that the buttons on this model don't have as much snap as you're accustomed to. However, this is mostly a personal preference and won't significantly detract from your gaming experience.
With mechanical switches, you can feel the difference between pressing a key and just pressing it, making for a more satisfying typing experience than the conventional rubber membrane in budget keyboards. Most gamers seem to favour mechanical keyboards over dome-based keys, and sales of such devices have increased for some time.
Key Caps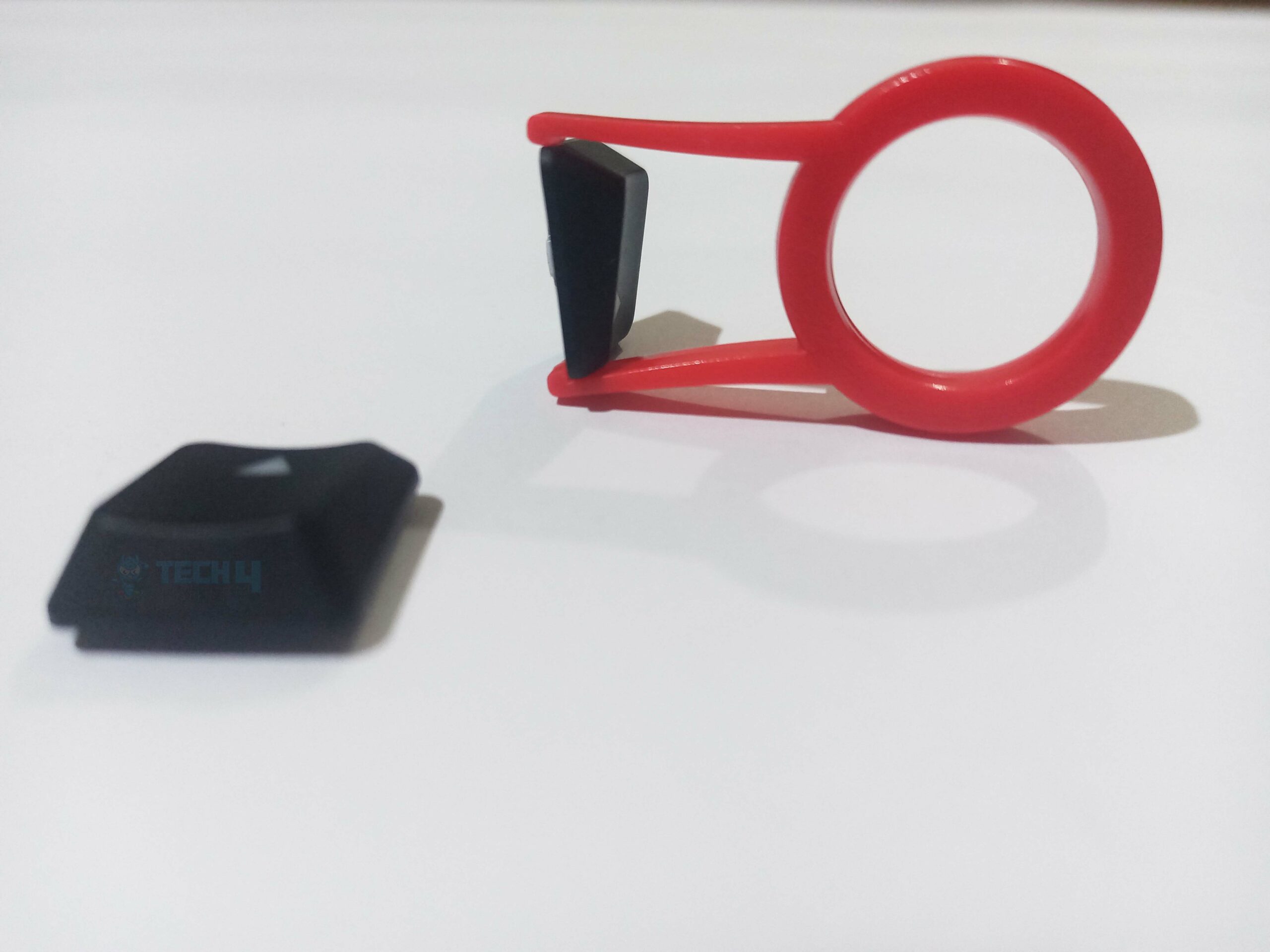 Additionally, the keycaps are designed differently than regular full-height keycaps, with bigger pads to accommodate the low-profile switches. It took me a few days to get accustomed to the feel of the keys, and then I started to enjoy using them for typing and gaming. As with the standard K70, the markings on the keycaps are big and bold, which may turn off some users.
They are likewise made of laser-etched ABS. Thus they may wear out over time and exhibit fingerprints. One thing that bothered me about them was that the secondary symbols on keys that included more than one symbol—like the number row and punctuation marks—were placed at the bottom of the keycap rather than side by side. As a result, less light from the LEDs below the keycaps through, and in certain circumstances, the silver switch stem is visible, giving the keyboard an odd appearance.
It's not a significant issue, but it's one that Corsair could've easily prevented with nicer-looking keycaps. Despite this, the provided additional keycaps have the same type of rubber texture that resembles what you'll see on the space bar, and they provide a wonderful inclusion. They don't seem too different from the standard caps, which may become bothersome to use for everyday productivity, but they provide a good gripping texture for playing. The fact that these limits are completely discretionary should tell you something about how popular they are likely to be among the general public.
Software Compatibility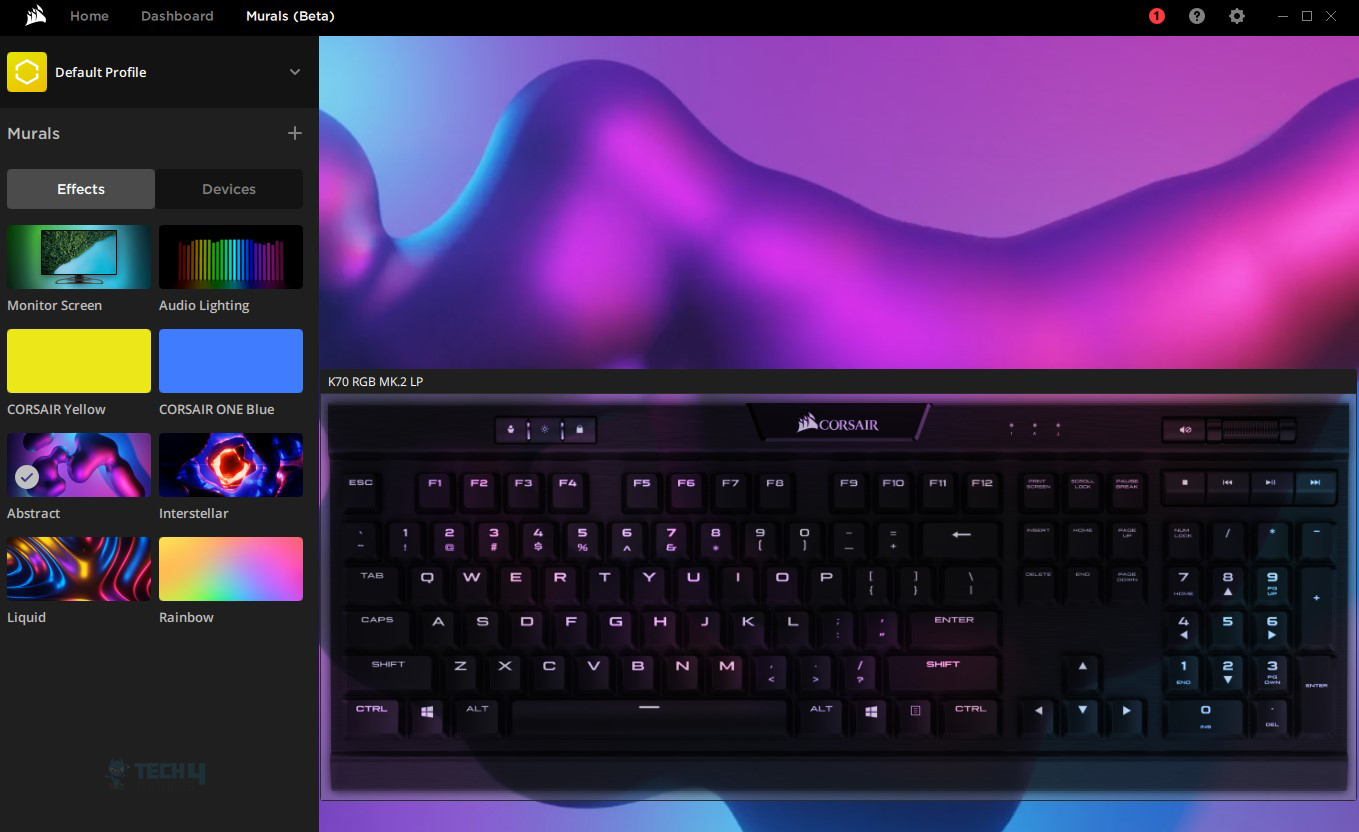 Although the market has been offered with CUE Software for some time, Corsair also produced a companion software they called LINK. Both were responsible for their distinct area of Corsair products. In recent times, CUE and LINK software have been combined into iCUE by Corsair. Everything that can be monitored, addressed, and configured is controlled by iCUE, including your power supply, headset, keyboard, RGB Commander, AIO cooler, and more.
Corsair's iCue software is used to tinker with lightning and has all the standard capabilities. Especially impressive are the lighting controls, which let you blend colours and effects and set their onset and duration to your liking. You may choose from more than two dozen predefined lighting effects, ranging from simple gradients and ripples to more complicated possibilities. Moreover, you can customize the lighting for each key individually, right beside the Corsair branding at the top of the keyboard. More intricate situations can be created by modifying these patterns.
With its per-key lighting, the K70 MK.2 naturally offers various appealing RGB effects. Although Corsair's lighting here is perhaps a couple of lumens lighter than we've seen on other keyboards, it's still really remarkable. While the keys are well-isolated thanks to the metal top case's black surface, they nonetheless have a lovely sheen thanks to the transparent switch bases and little reflection.
The low lip at the front of the K70 and the shelf in the back reflects light beautifully and may serve an aesthetic and functional purpose. There is much room for personalization on board; if you like a more subdued atmosphere, you may choose to have no lights or just a static tone.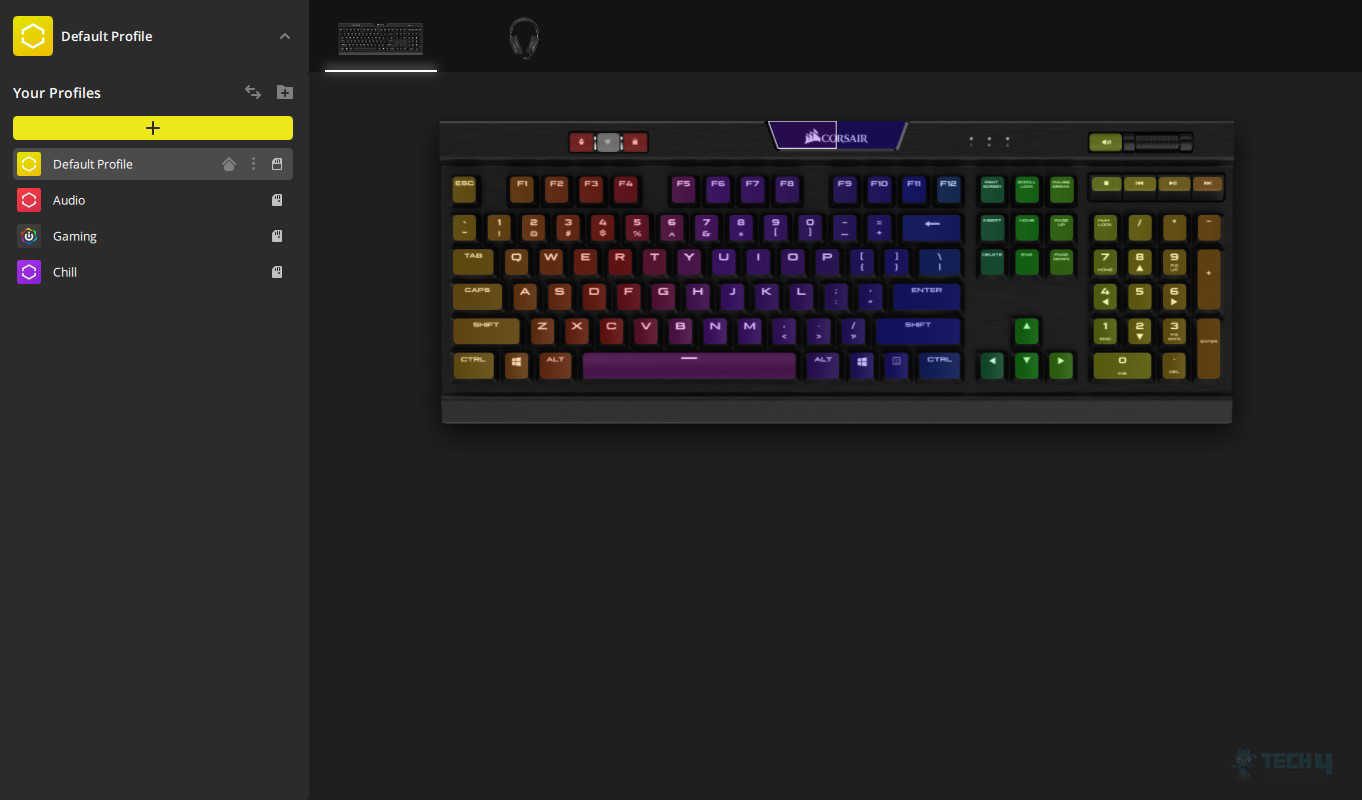 While only three profiles may be kept on the keyboard, macro recording is located in the same section as the lighting choices, allowing you to save as many as you wish using this program. You may deactivate unwanted keys for gaming purposes by going to the tiny Performance tab. Additionally, the K70's illumination can be synchronized with other Corsair components, and prepared profiles optimized for certain games may be loaded and used immediately.
The iCUE software program from Corsair is among the best and most sophisticated. Even though the learning curve may be somewhat higher than average, most users should be able to get the hang of it with some practice. It has a wealth of fine-grained choices for adjusting your lighting, including recording macros. Thankfully, the iCue software from Corsair is comprehensive, allowing you to alter the polling rate to personalize the actions of the Windows Lock key to record macros that might include mouse control.
It's not too intrusive on the system and looks well enough. However, its usage is optional. The overall illumination is acceptable. Keys protrude from the aluminium fascia, allowing enough light to shine and give the device a pleasing sheen. The main writing on buttons is bright and evenly lit, but bigger keys and those containing two or three characters have less, even dimmer illumination on those additional characters.
The way iCUE implements these profiles is my main complaint about the software. In addition to the three onboard profiles, you may create as many custom profiles as you want, each with its settings for lighting, macros, and other customizations. However, it is not apparent in the program that you must establish software profiles before transferring them into hardware profiles. I'm not sure why it was developed this way when it might be simpler. Again, there is a high learning curve, but it often results in more flexibility.
Performance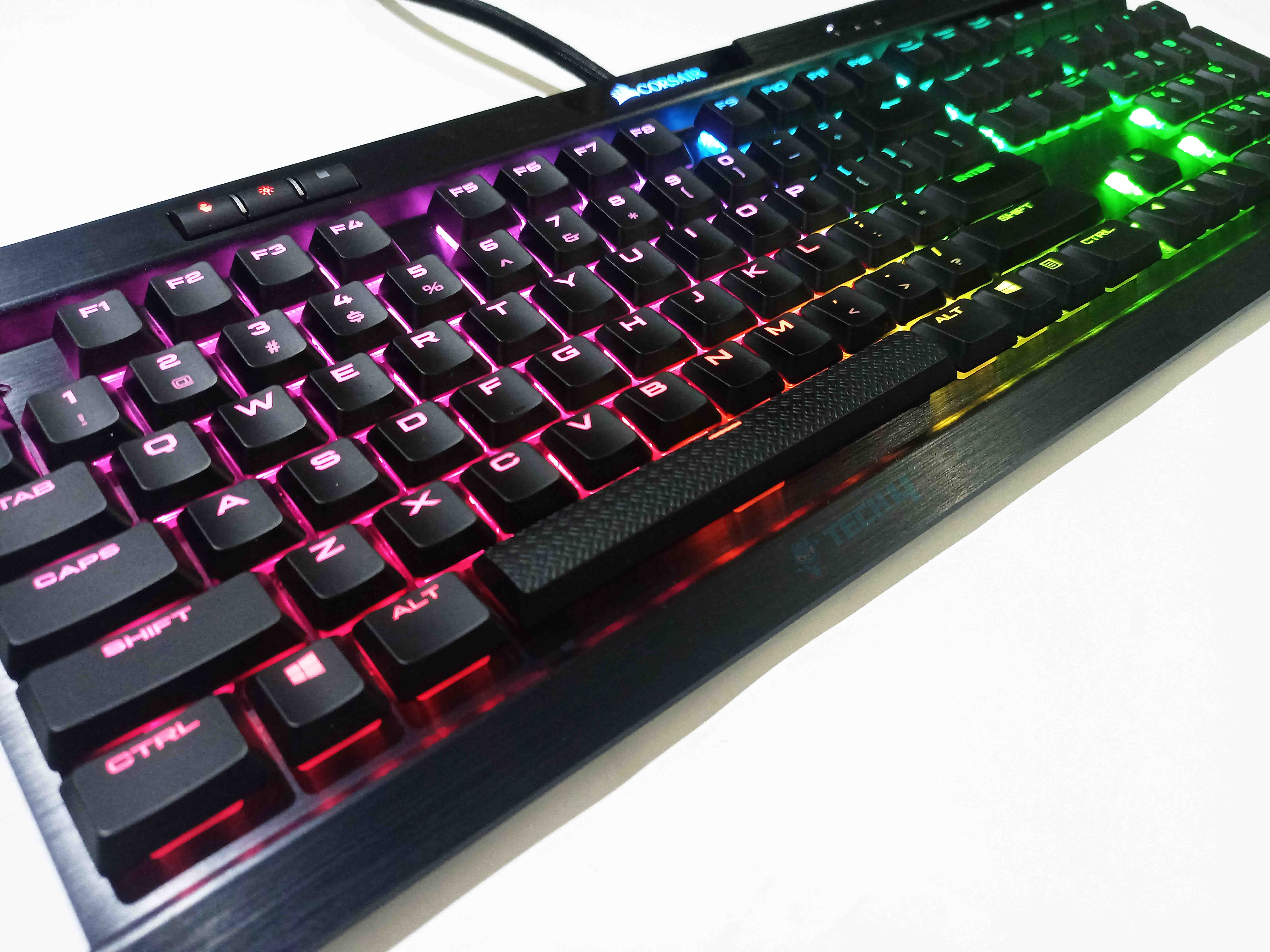 In the gaming community, short-throw switches tend to elicit strong opinions. Having the correct tool at your fingertips is crucial, and nothing beats the satisfying click of a full-height mechanical switch. However, we found its use in gaming to be extremely enjoyable; the low-profile Speeds are firm enough to resist resting fingertips, and the actuation is responsive. A shorter throw isn't ideal for everyone, but the difference isn't as pronounced as one would think.
While they may seem like scissor switches or low-profile membrane designs, these Cherry MX speed low-profile switches are a significant upgrade. While the K70 MK.2 performed well in low-to-medium-movement games, its performance in high-to-extreme games left us wanting. The architecture behind the key switch is more important than its height; inaccurate and slow inputs from your fingertips won't reach your brain (or at least mine won't). However, the keyboard is optimized for gaming, with complete anti-ghosting and 1ms polling to register your inputs despite any clumsiness on your part accurately.
I have fun playing games on the K70. The huge pads were a plus since they made every key easier to reach, and the smooth, linear switches and short actuation distance provided light, simple keypresses. In addition to the standard keycaps, Corsair provides a set of textured keycaps that are interchangeable; nevertheless, I found that these keycaps were uncomfortable to use in games and were responsible for poor typing due to their sharp angles and elevated positioning.
I might have considered using them if they were the same size and form as the standard keycaps. The media controls were impressive, giving off a gratifying clunk when pressed. The K70's volume wheel was especially convenient since it was positioned on the top of the keyboard in a raised position. It's also nice to have dedicated buttons for often-used functions like switching profiles, adjusting the screen's brightness, and activating Win Lock rather than combining the Fn key with another.
There are some smart design decisions made for the K70 Low Profile, but there are also some sloppy ones. If you're considering this board just for its low-profile switches, you won't find many other mechanical alternatives. Some purists of the mechanical keyboard form factor will be indifferent to the K70. In contrast, those who the perceived inconvenience of mechanical keyboards as always put off due to its lengthy key travel may find that they like using the K70.
Personal Experience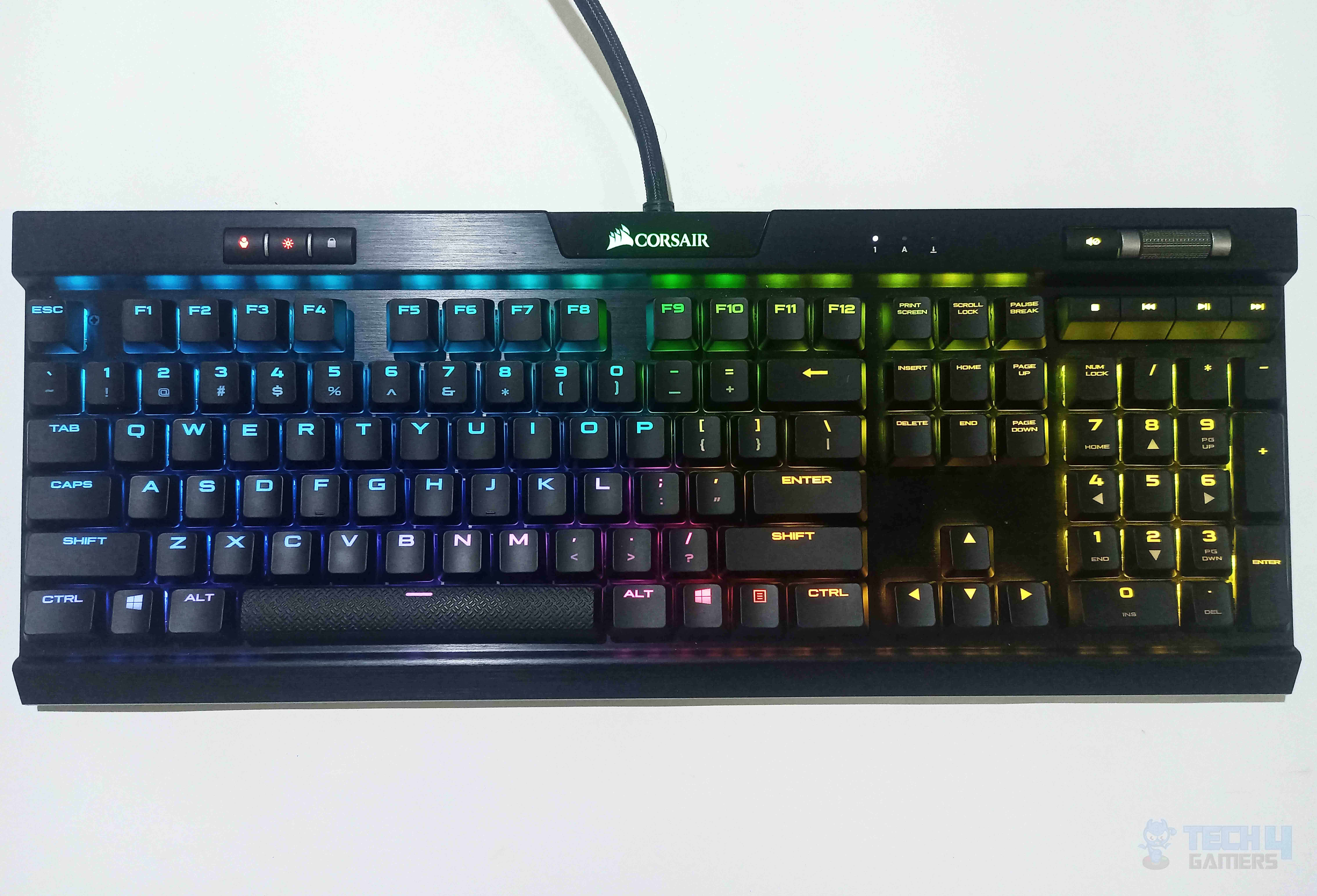 It's a full-size, high-quality keyboard with media controls, a wrist rest, and a USB passthrough, making it a fantastic choice for everyday use. However, not everyone will like the Low Profile switches in this edition. Those who like a more tactile experience should go elsewhere, but those who prioritize speed will likely be pleased with this combination of laptop-style flat keys with a mechanical switch.
There is room for improvement, but that's the case with almost every product I evaluate. It would have been nice to have additional cable routing choices on the backside of the board, and the wrist rest isn't anything exceptional, but other than that, it's a fantastic product. If you're in the market for a high-end, full-size board, this one may be it.
It's worth noting that if you're a heavy typist or used to heavier switches, adjusting to these Low Profile switches may take some time. Considering its less-than-stellar key contact and often dubious design, the K70 RGB Mk.2's Low Profile did a remarkable job of winning us over with its composure, appearance, and efficacy. The features are all over the place, and some people may prefer them to others.
It may be your best pick among similar products if you're looking for a slimming solution. The Corsair K70 keyboard is an excellent choice for fast-paced gaming due to its responsive keys and extensive functions. Mechanical switches that are heavier and higher in height may appeal to certain people, while others who want the extra speed provided can have a look at this keyboard. The K70 Low Profile from Corsair is a unique alternative to the normal Cherry MX version, with superior software and robust features. If you like laptop keyboards, you'll enjoy them. However, it has a strangely cheaper feel than similar keyboards in the lineup.
Conclusion
The Corsair K70 RGB MK.2 is an excellent full-sized keyboard. You may get rid of the wrist support if you need more room. The keyboard is of Superb quality. It's mostly plastic, but the top surface is aluminium, so it's sturdy enough to endure, though it does bend a little. Aluminium may have sharp edges. In general, the ABS keycaps are rock solid. However, the spacebar may move somewhat. The keycaps provide a pleasant tactile experience but seem to be greasy magnets.
There's a plastic wrist rest below the keyboard, and although it does have a rubberized texture, it's still very firm. Finally, the included cable is sturdy and well-constructed, although kinks may be difficult to smooth out—effective use of ergonomics. The Corsair K70 RGB only offers one inclination position and a wrist rest that is neither as soft nor supportive as its competitors. The keys of this keyboard are individually lighted with complete RGB backlighting, and the illumination may be adjusted in increments of one colour using the supporting software.
The 'Brightness' key in the upper left of the keyboard lets you quickly choose between three different brightness levels. You shouldn't have trouble connecting it to your computer since the cord is lengthy. Two ports on the end accommodate the USB passthrough. This keyboard does not support wireless functionality and may only be used with an attached cable. Like most other Corsair keyboards, this one comes with many handy extras.
This keyboard features a USB passthrough so that you can connect a device like a mouse to the keyboard rather than your computer. The iCUE software allows you to assign new macros to every button on the keyboard, except for the "Profile Switching" and "RGB Brightness" buttons. You can even assign new macros to the Windows Lock key. Separate media controls, including a volume knob, are in the upper right corner. The keycaps are smooth to the touch and sturdy. When compared to other keys, Enter and Shift are less reliable, yet they still work well.
Typos are possible until you get used to the keyboard's spacing. Typing on this keyboard shouldn't be too taxing, and the included wrist rest should further reduce any weariness that may arise. The lag time is minimal. There should be no noticeable delay while using the desktop or playing games. Corsair's iCUE software lets you make some very cool adjustments. Each key's RGB illumination and macro assignments are fully customizable.
A maximum of three user profiles may be stored locally on the keyboard, with an unlimited number of profiles available through the software. Profile updates need to import a new file into the board, replacing the existing one. The Corsair K70 RGB is entirely compatible with Windows. However, the Scroll Lock, Stop and Pause Break buttons are unusable on macOS. The keyboard works well with Linux. However, the software doesn't.
Was our article helpful? 👨‍💻
Thank you! Please share your positive feedback. 🔋
How could we improve this post? Please Help us. 😔
[Hardware Reviewer]
After many years of exploiting various pieces of hardware, Abdul Hannan now serves as an editor at Tech4Gamers. He's been in the PC hardware reviewing industry for almost a decade, and his staff of passionate geeks and reviewers is second to none.
Abdul Hannan is constantly seeking new methods to improve the performance of his computer components since he is an ardent overclocker. He is well-known for providing the most extensive and unbiased analysis of the newest and greatest hardware for PC gaming, including everything from GPUs to PSUs.