Sharkmob officially released its Battle Royale set in the World of Darkness on the 27th of April. The game, titled Vampire: The Masquerade – Bloodhunt, had been in Early Access for almost a year, but it is now available for both PC and PlayStation 5 gamers, and it is free to play.
Hello Bloodhunt Community!
Here are the timings once again showing when you can start to play Bloodhunt on the 27th of April:

-PC Early Access Players & PS5 Players – 10:00 CEST / 01:00 AM PT
-New PC Players – 18:00 CEST / 9:00 AM PT

See you very soon in Prague! pic.twitter.com/t1vsOW8Bw5

— Bloodhunt (@Bloodhunt) April 26, 2022
Considering how little marketing effort was put into this, Vampire: The Masquerade – Bloodhunt appears to be off to a tremendous start at launch. People love the game setting since it provides a unique new experience in the Battle Royale genre. Vampire: The Masquerade – Blood hunt has around 15000+ active players, with a 24-hour peak of about 17000 and an all-time top of over 20000 with 78% positive reviews". Although it may not seem like many players at first glance, it is crucial to remember that SharkMob is a relatively small team, and the game has had very little publicity.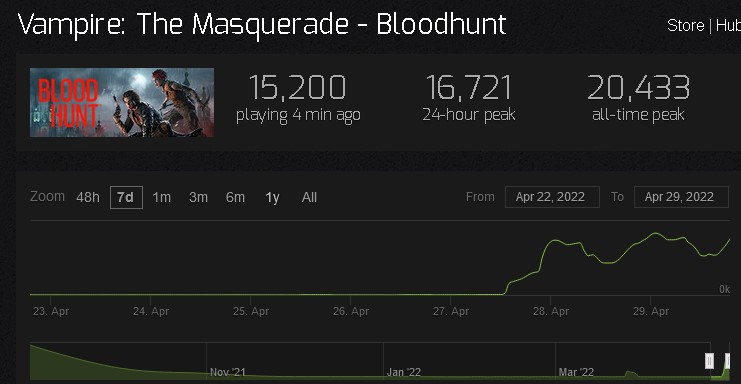 About Vampire: The Masquerade – Blood hunt
In the World of Darkness, Vampire: The Masquerade – Bloodhunt is a Battle Royale game set in the streets and on the roofs of Prague. It takes place after a vampire meeting in the city, which led to a battle between vampire cults and the involvement of the Second Inquisition. Players claim the roles of vampires attempting to survive the sect war, fighting both other vampires and an entity trying to kill vampires.
They can battle alone or in groups, employing ranged weapons, melee weapons, and vampiric abilities. Players must also hide their vampire identities from humans, a process known as the Masquerade. The game combines free-to-play with in-game micro-transactions for further customization and character designs, which is a successful formula used by many major publishers.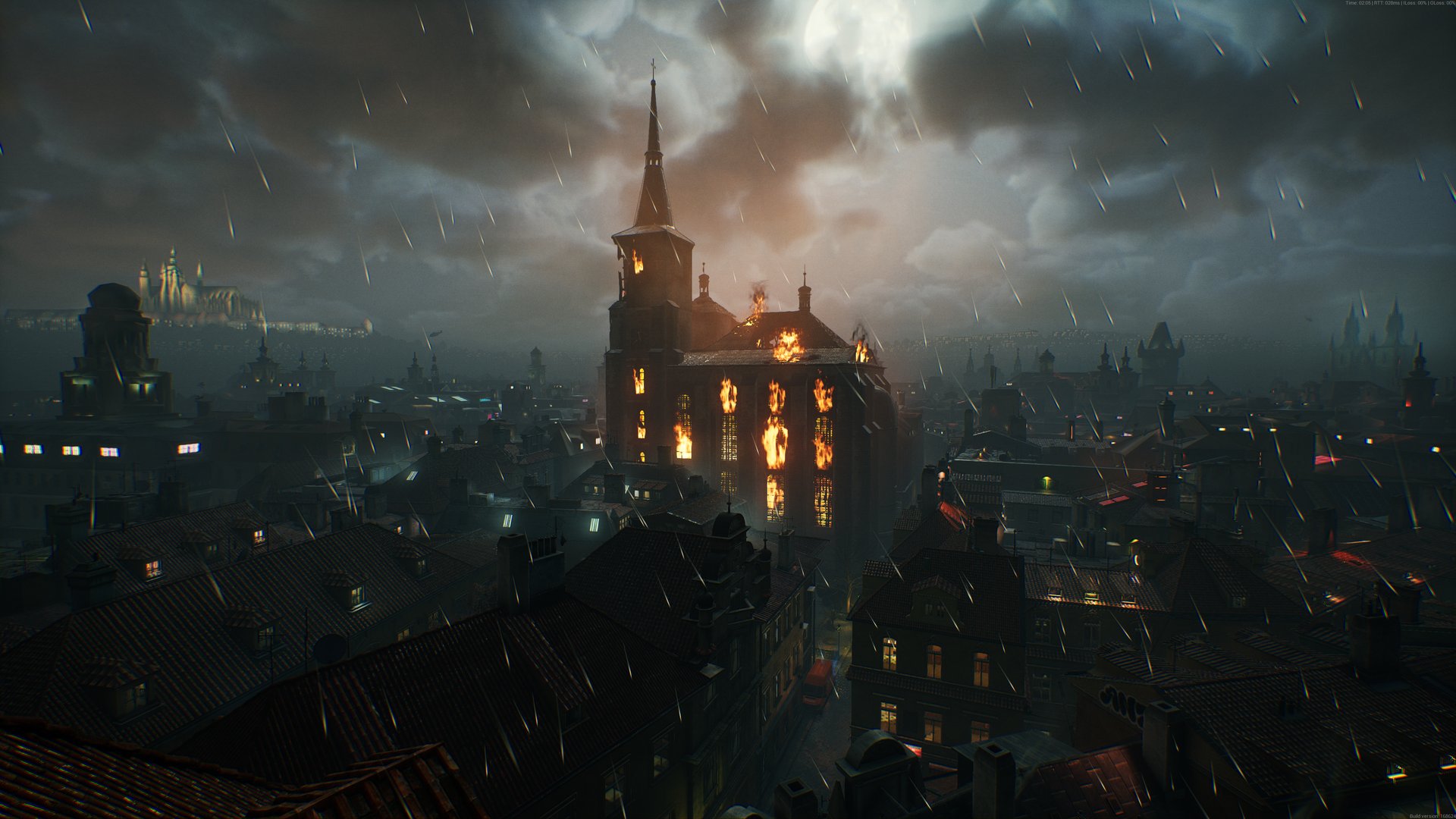 The game has a distinct feel to it compared to other Battle Royale games. For starters, the map is modeled on the city of Prague, as previously said, and the majority of the combat takes place on the roofs of buildings. Secondly, players have access to a unique set of abilities, including wall climbing, allowing them to move across the map freely.
Vampire: The Masquerade – Bloodhunt presently features seven different Archetypes, or Legends, to choose from. Every archetype has different abilities based on their class, making for some exciting gameplay.
It is too early to determine whether the Bloodhunt title will be a hit because it has only been two days since its release. We'll be able to tell whether SharkMob hit the mark with their title once the game has settled in.
What are your thoughts about Vampire: The Masquerade: Bloodhunt? Do you think it has the potential to be successful? Can it match the size of other Battle Royale gamers like Apex Legends, PUBG, and Fortnite? Regardless, it's great to see a new game in the BR genre with innovative gameplay.
Related News: Battlefield 2042 Player Count Doubles After Latest 4.0 Update
Was our article helpful? 👨‍💻
Thank you! Please share your positive feedback. 🔋
How could we improve this post? Please Help us. 😔