The year 2007 was massive for the first-person shooter genre of gaming. With releases like Call of Duty 4 and Halo 3, there was no shortage of exceptional first-person shooters back then. However, Irrational Games took everyone by storm in August with Bioshock.
The game seamlessly merged immersive story-telling and an epic narrative with engaging first-person shooter gameplay. These aspects have ensured that Bioshock is remembered fondly to this day, even with the game being released exactly 16 years ago.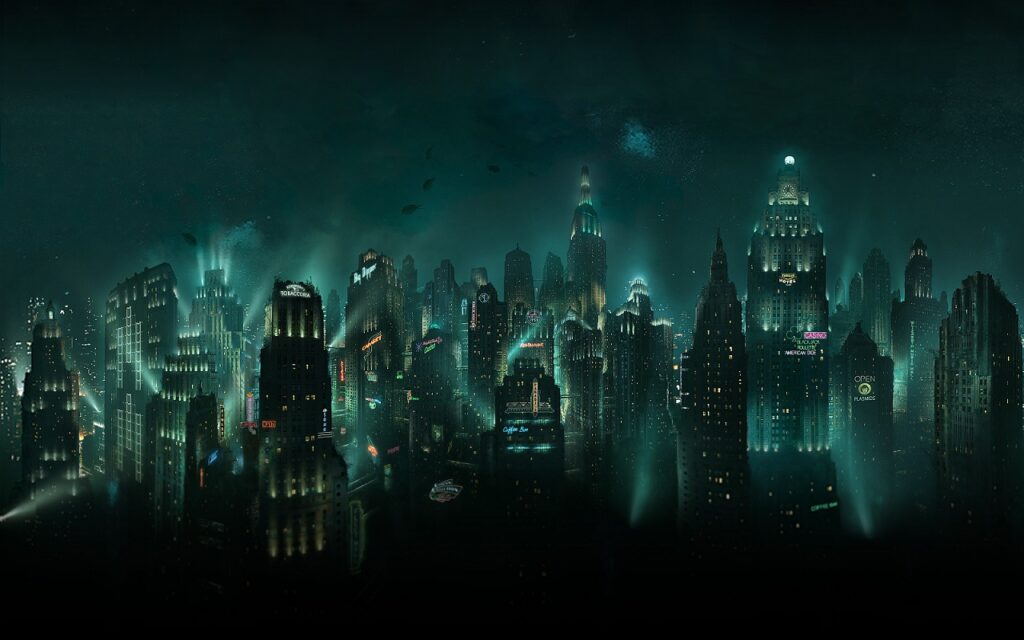 While Bioshock had various appealing elements, the city of Rapture was undoubtedly the star of the show.
Built by Andrew Ryan, Rapture was created as an underwater utopia for Ryan and provided a unique setting for a first-person shooter. During the introduction, Rapture is depicted with massive skyscrapers, entertainment venues, and shopping areas.
However, the city is reduced to little more than a former shell of itself by the time players are introduced to it. Therefore, from the very beginning, Rapture presents a sense of mystery and dread, immediately captivating players.
This captivating introduction provides the perfect hook to keep players engaged throughout the game's narrative, which slowly reveals more about Rapture and its creator Andrew Ryan.
Throughout Bioshock, players encounter various audio logs and pieces of history, explaining the larger plot and providing more context for the current events of the game.
This style of exposition also means that players are rarely forced to stop and continue to learn more about the story as they engage with the gameplay systems. Still, Bioshock's enthralling setting and characters encourage players to take their time and explore the game.
This narrative is enhanced and complemented by satisfying first-person gameplay. Bioshock utilizes its dystopian setting to deviate from the traditional first-person shooter gameplay, with genetic modifications leading to abilities like fireballs.
These gameplay systems ensure that Bioshock excels in various aspects. Upon release, the game was showered with positive reviews, quickly earning its reputation as a classic title, one that is often considered a defining moment for games with a strong focus on narrative.
At the time of writing, Bioshock has a remarkable score of 96/100 on Metacritic, making it one of the best games of 2007 and one of the most influential releases nearly 20 years later.
For users looking to play the game for the first time, it has held up incredibly well due to a strong art direction, among other characteristics.
Following the release of last-generation consoles, Bioshock was remastered, and it currently runs at a smooth 60FPS on modern consoles. PC users can also enjoy the game, with Bioshock often going on sale along with the rest of the titles in the trilogy.
Was our article helpful? 👨‍💻
Thank you! Please share your positive feedback. 🔋
How could we improve this post? Please Help us. 😔