We all know that the announcement made by Apple to become environmentally sustainable by removing chargers from the retail boxes was heavily criticized by everyone. Well, it appears that Apple has greatly benefitted from that decision as there are reports implying that Apple has made over 6.9 billion dollars after removing chargers from the box.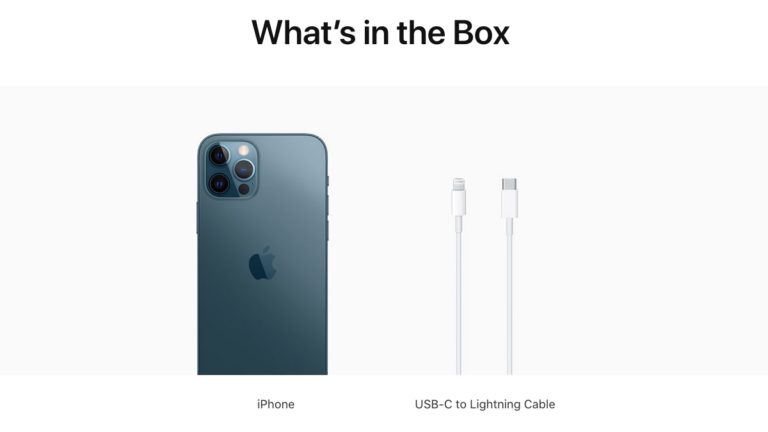 Apple is well-known for its slick designs, quality, and overall as a solid phone manufacturer. However, many people also perceive Apple as a "money-grubbing" company that sells overpriced products with fewer features than other competitors in the market.
On the other hand, Samsung just released three new Galaxy A33, Galaxy A53, and Galaxy A73 models, none of which includes charging heads as standard. In reality, a few weeks ago, it was discovered that Samsung had secretly begun to remove the associated charging head from certain of its products in some locations. It is possible that this will expand to all of its models in the future and encompass the entire world.
Apple, which has not bundled headphones and charging heads since the iPhone 12 series, is the pioneer of this approach among major mobile phone makers. Even though Samsung has followed the steps of Apple by going "Environmentally-Friendly".
There are various claims by Apply as to why this practice was necessary. Apple explained at the time that the majority of consumers already had headphones and charging heads, if not multiples. It was thought that this option was correct because a large number of extras would generate "electronic garbage" and have an influence on the environment.
There is absolutely nothing wrong with going environmentally friendly or going green. It had a significant impact on Apple's overall cost of production. It was reduced by 6.6$ Billion ever since Apple has stopped bundling headphones and charging with the phone.
According to experts, Apple, whose new iPhones start at £1,549, could save roughly £27(35.59$) each phone. The analysis takes into consideration the fact that, while the adapters and headphones retail for £19(25.04$), they are much less expensive to produce, according to DailyMail.
"Apple is the phone industry market leader in helping the environment, with removing chargers and headphones one of many things it is doing. But of course, there is a cost-saving to Apple in removing chargers and headphones when it sells iPhones" – Ben Wood, chief analyst at technology experts CCS Insight.
However, the shocking news is that Apple had initially claimed that the main reason to remove these bundles was that people already have headphones and chargers from their old iPhones. Despite that, Apple had managed to sell about $297 Million in accessories, totalling about $6.9 billion extra in revenue.
It seems highly unlikely that the sole reason for this practice was to be environmentally friendly, as it is difficult to ignore the fact that these measures can also earn a massive sum of money, as the numbers prove. However, take these numbers with a grain of salt as these are merely just calculations based on historical data and a lot of assumptions made by tech experts.
By 2030, Apple wants to be carbon neutral across its whole business, including the manufacturing supply chain and the complete life cycle of all products, from material collection to component production, assembly, shipping, consumer usage, charging, recycling, and material recovery. Link. Apple claims that eliminating the iPhone from the sale of earbuds and charging heads will save 2 million tons of CO2 each year, equivalent to taking approximately 450,000 cars off the road.
Related News: xQc Claims To Have Already Played GTA 6
Was our article helpful? 👨‍💻
Thank you! Please share your positive feedback. 🔋
How could we improve this post? Please Help us. 😔