We have some exciting news regarding AMD's upcoming Zen 5 Processors. As we all know that AMD's Financial Analyst Day is due for 9th June 2022, and everyone who has watched AMD's previous financial analyst conferences knows that AMD has a habit of often revealing a roadmap for future plans such as the conference of 2020 and 2017, which often contains crucial information about the upcoming hardware by AMD. We are here to tell you what to expect at the upcoming Financial analyst conference.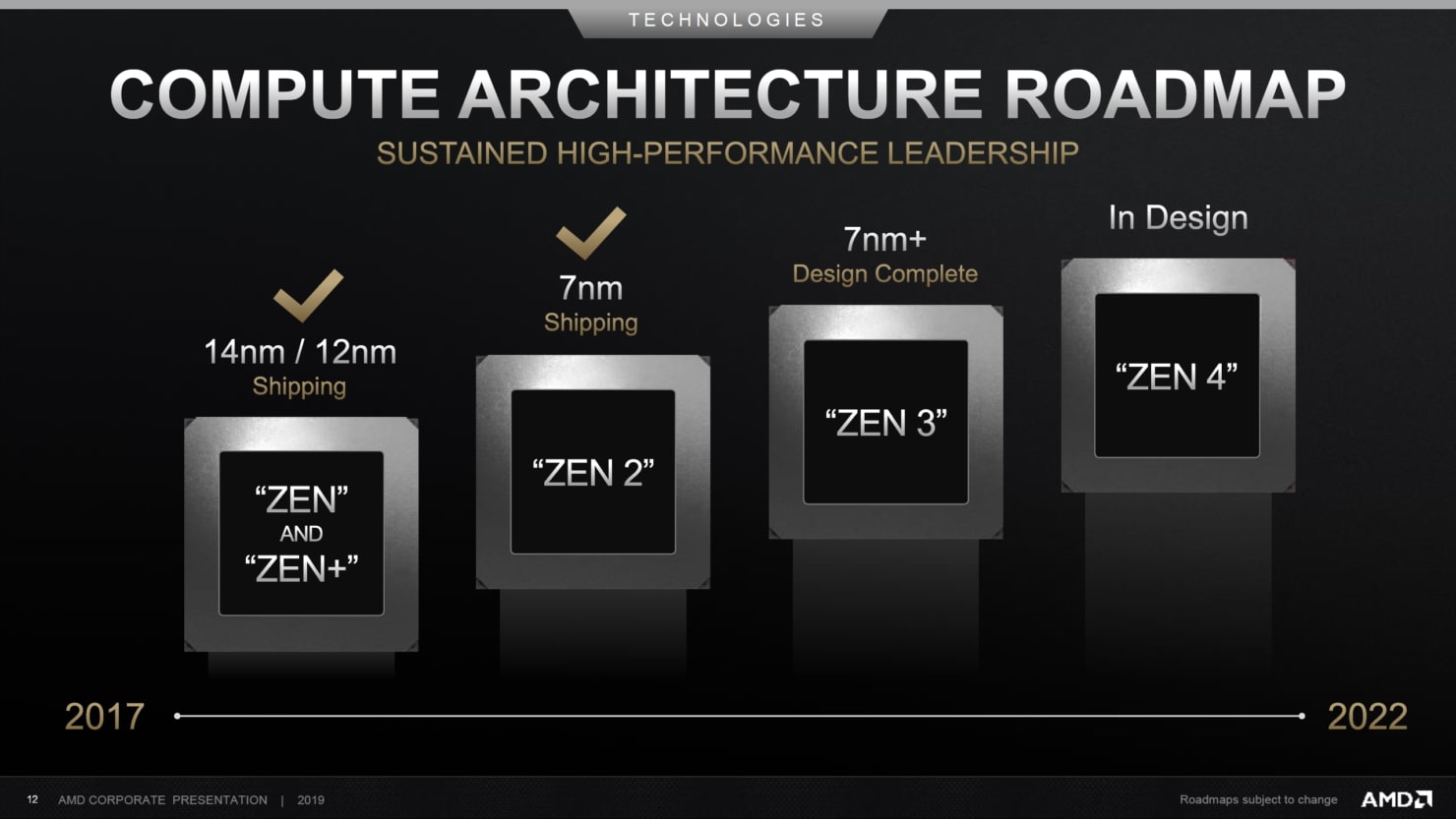 AMD recently announced its next-generation desktop CPUs at CES 2022, with CEO Lisa Su revealing that the company's Ryzen 7000 chips will be constructed on a new 5nm process and use the company's future Zen 4 architecture will be available in the second half of 2022.AMD is again attempting to dominate the CPU market with their upcoming 7000 series, which would make AMD again take the lead in the CPU market against Intel if they succeed in fulfilling their promises for Zen 4.
The next-generation chips will also include a new AM5 socket, with AMD converting to an LGA architecture. The pins for attaching a chip to the motherboard are situated on the motherboard rather than on the chips, as it has done in the past. The new processors will also support PCIe Gen 5 and DDR5, putting AMD's forthcoming hardware on par with Intel's recently introduced 12th Gen Alder Lake desktop chips. AMD also claims that old AM4 coolers will operate with the new AM5 sockets, despite the change in socket technology.
The Zen4 architecture is the most recent product announced by AMD's official roadmap, but what to expect? Although everyone knows that there will be Zen 5, Zen 6, and other architectures, AMD has yet to confirm Zen4's successor.
What to Expect at the Financial Analyst Conference on 9th June 2022?
Knowing AMD's track record of their previous Financial Analyst Conferences, we can fully expect that AMD will reveal their future plans through another roadmap that will contain important details about the upcoming hardware.
In their upcoming road map, we expect AMD to unveil the Zen 5 8000 Processors and RDNA 4 GPUs. AMD will have a financial analyst conference on 9th June this year, according to greymon55, a major leaker who is considered to be a very trusting source by all around the community suggests that AMD is likely to release the Zen5 and Zen6 architecture roadmaps, as well as RDNA4 and RDNA5 in the graphics card.
Every time there's an update on the roadmap for the next few years, as you'll know if you've seen the 2017 and 2020 conferences.👀 pic.twitter.com/nvzimaYTo8

— Greymon55 (@greymon55) March 23, 2022
There are also other reports circulating which are speculating the architecture used in the upcoming AMD Zen 5. TSMC's N4 will be used in AMD Ryzen 8000 series CPUs based on the Zen5 architecture. It was previously intended to employ TSMC 3nm, but yields have been disappointing, causing TSMC to split the process into sub-nodes such as N3E and N3B, according to a Digitimes article. The process of using TSMC 3nm would be quite difficult for the upcoming Zen 5, so AMD will be most likely to with TSMC's N4.
AMD and Intel have been in competition with each other for a while now, and there is always a race between them to take the crown for the CPU space. We fully expect AMD to reveal Zen 5 at Financial Analyst Conference to stay ahead of the competition before Intel has a chance to catch up. Either way, We are in for a piece of big news on 9th June.
What are your thoughts regarding the upcoming event? Do you think AMD will reveal Zen 5 in their next roadmap, or is it too early? Will AMD stick with an AM5 socket like ZEN 4? Will Intel be able to compete if AMD Zen 5 is announced? Only time will tell.
Related News: GeForce GTX 1660 Super Price Dropped To $299 At Distribution Level
Was our article helpful? 👨‍💻
Thank you! Please share your positive feedback. 🔋
How could we improve this post? Please Help us. 😔