If there's one game series that pops up in our mind when we hear the word fandom, it's none other than The Witcher series. Based on the books by Andrzej Sapkowski, The Witcher games have been an immense success, and our monster-killing beloved Witcher, Geralt, is loved by many. Witcher 3, a sequel to the previous two parts, was initially released on May 18, 2015. It is an RPG developed by CD Projekt Red, who also developed the recently launched CyberPunk 2077. Immediately after its release, The Witcher 3 caught the attention of gamers with its heart-touching storylines and breathtaking visuals for its time.
Since then, The Witcher has been adapted by Netflix into a season as well. Although, at this point, The Witcher 3 is around seven years old, still people keep revisiting it and finding new details even now. A developer two days ago revealed that many secrets in the game are yet to be unveiled even after so many years.
Fans of The Witcher games have been speculating about a new Witcher game for the longest period now. In late 2021, it was leaked that a new Witcher game might be in development, although there was no confirmation. However, yesterday, CD Projekt Red officially unveiled 'A New Witcher Game' along with an artwork. This delighted the fans who have been waiting for it for all these years.
It was rumoured that the new Witcher would continue Geralt's arc, but the artwork debunked the rumours by entitling the game 'A new saga begins with a medallion that doesn't look anywhere close to Geralt's. The devs further confirmed that the new game won't be a direct sequel to Witcher 3 rather a brand new take.
The New Witcher Will Be Based On Unreal Engine 5
⚔️ New Witcher Saga Announced. CD PROJEKT RED Begins Development on Unreal Engine 5 as Part of a Strategic Partnership with Epic Games. ⚔️ Full press release here: https://t.co/z9GPa75sxy pic.twitter.com/a27M5Mg1Kf

— Radek (@gamebowski) March 21, 2022
It has been revealed that the game will be developed on Unreal Engine 5. We got a glimpse of what we can expect from Unreal Engine 5 in a showcase in December 2021. Everyone was awestruck by the graphics, and if CD Projekt Red can replicate that, we are in for a treat.
Cyberpunk 2077 is another game that CD Projekt Red has developed. It was first announced in 2012, even before the launch of Witcher 3, but we got the game in Dec 2020, after eight years from the announcement and many delays. CyberPunk 2077 failed to deliver what it promised and was reviewed negatively by critics and gamers after so many years. Fans have been worried that a similar fate could be in order for the upcoming Witcher as well. @Radek from CD Projekt Red further said that the rest of the information in the game will be kept as a secret as of yet.
What could be the plot possibilities of The New Witcher?
The announcement has given rise to various theories and debates about the possibilities of the game. One thing was pretty obvious the medallion isn't Geralt's as he adorns a wolf. Various fans theorized that this might be the medallion of Witchers from the Cat school. We see Ciri with a similar one in the books. This gave rise to rumours that this game might involve Ciri. This might be true, but the fact remains that Geralt's Wolf school trained ciri, and she only got the cat medallion from a bounty hunter who was hired to kill her and had already killed three other witchers. She acquired it by killing the bounty hunter.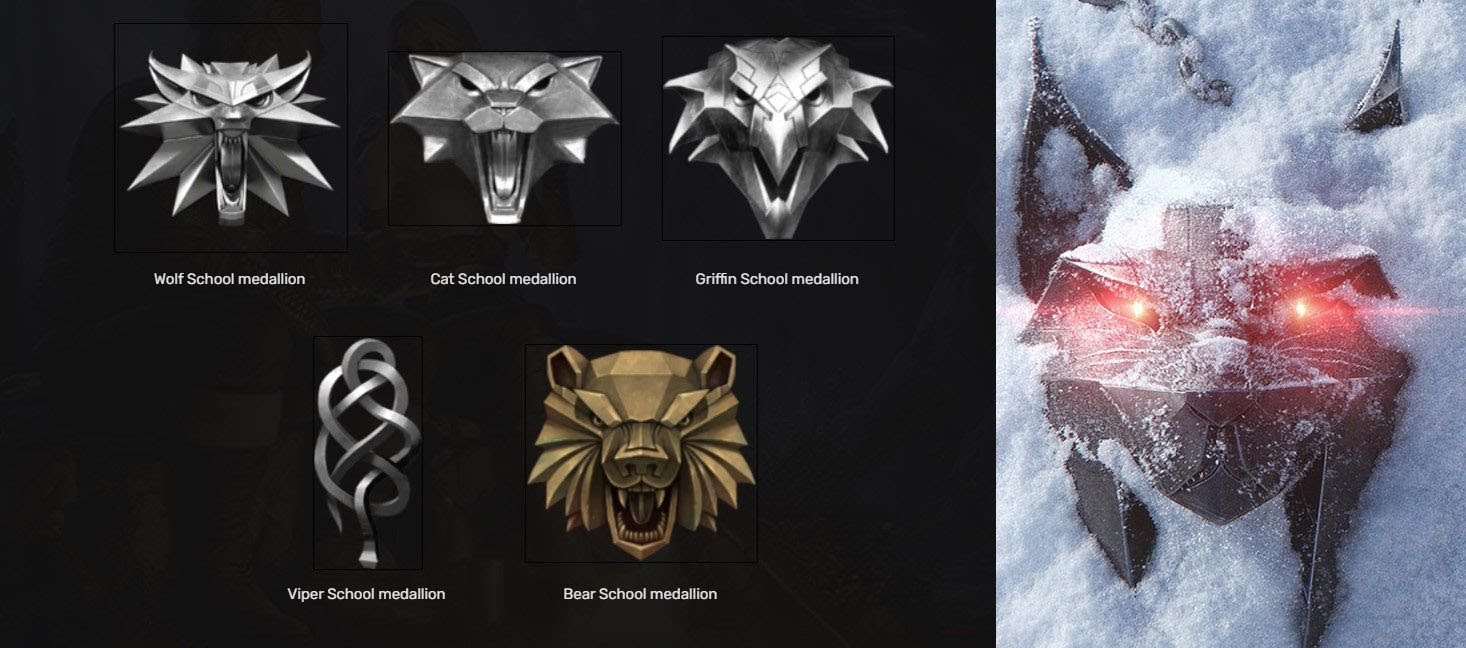 Others weren't convinced that it was a cat as it looked more like a lynx, and we know there is a Lynx Witcher school. According to Witcher Fandom, there indeed is a Witcher Lynx school and is in existence though it has never been mentioned before. So, we might be looking at a story that is oriented around it. Also, CD Projekt Red was asked about the existence of new schools in which a community lead, Marcin Momot, affirmative the presence of a new school. According to their medallion seen on Witcher Fandom, the crest looks awfully close to what we got on the official artwork.
— Marcin Momot (@Marcin360) March 22, 2022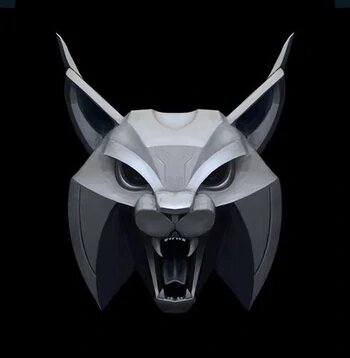 Amid all the rumours and speculation circulating all around the internet, the fact remains that we don't have any information on the game so far except that it won't be developed on the previously used Redengine; instead, it will use Unreal Engine 5 and also it will be a new saga.
When can we expect the game to launch?
Based on CD Projekt Red's reputation in delaying the games, it is very hard to speculate as to when we can expect the game. But one thing we can confidently say is that it won't be coming out for a few years in the future, at least. CDPR is currently working on a DLC for CyberPunk 2077, as announced by them. Also, the development of the previous Witcher 3 took around four years. It can be assumed that the game is at least four years away, which is a minimum based on the amount of work modern games require.
Yet, the official announcement has excited everyone, and we are pumped to see what CDPR has to offer us when their new Witcher comes out. Until then, we will keep an eye out for other rumours and theories that might be interesting and true.
Was our article helpful? 👨‍💻
Thank you! Please share your positive feedback. 🔋
How could we improve this post? Please Help us. 😔
Abdullah is an avid gamer who primarily plays single-player titles. If you can't find him anywhere, he'll probably be at his desk playing The Witcher 3 for the millionth time. When he isn't playing games, he's either reading or writing about them.