Skate 4 is currently the center of the attention for fans of the original trilogy. The upcoming game has been confirmed to be free to play with cross-play support. Developer Full Circle has called the game a brand new platform that continue to expand and change for several years.
EA's new game is currently in the very early stages of development and the developers have decided to let a small group of players try the new game. Their main goal is to use the player feedback to refine the gameplay mechanics. However, an early build of the game has been leaked and many players since been able to get their hands on the game.
This has led to several leaks regarding the new game. The most recent leak comes from Reddit and it does not look good for the future of Skate 4.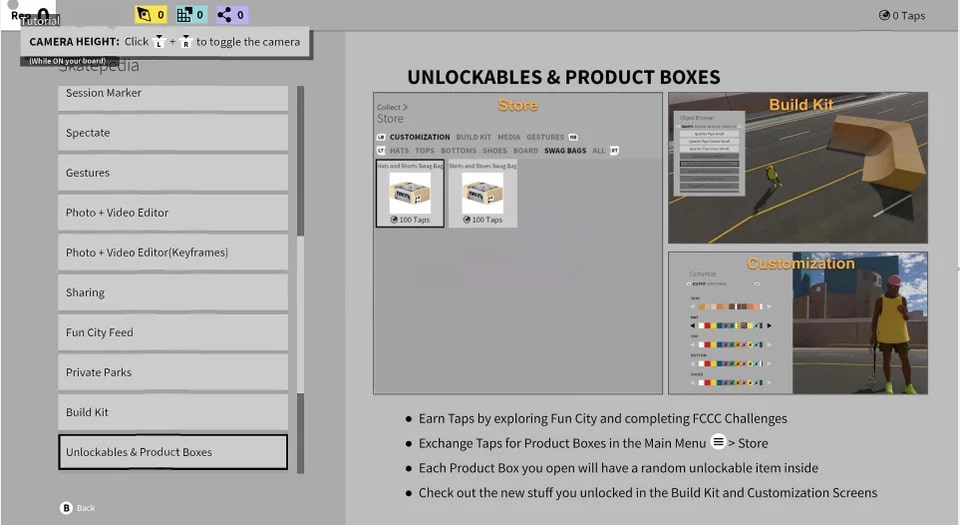 The image shows what appears to be a form of loot boxes in EA's upcoming title. Players can purchase Product Boxes that will contain random unlockable items. This will likely include cosmetic items such as various outfits for the playable characters. The image implies that players can purchase Swag Bags through a currency called Taps.
However, loot boxes have been controversial for the gaming industry in the past. EA in particular has been heavily criticized for their implementation of the mechanic in titles such as Star Wars: Battlefront 2 and the FIFA games.
Many are likely to be concerned at the new Skate title leaning towards a pay to win model as a result of the loot boxes. Recently, Diablo Immortal has been heavily criticized for its micro-transaction model. Similar to Diablo, Skate 4 is free to play and micro-transactions have already been confirmed for the game.
Surprisingly, the developers have also stated that loot boxes would not be a part of Skate 4. The image above seems to prove otherwise and many players will undoubtedly be shocked at the developer's contradictory statement.
Moreover, it remains unclear if the currency(Taps) required to buy the loot boxes in Skate is exclusively earned in-game. Going by past events, it would not be surprising if EA ends up selling the currency for the loot boxes to maximize profits for their upcoming title.
Perhaps the criticism from this discovery will force EA to reconsider the implementation of loot boxes. Looking at the past, loot boxes were found in Call of Duty: Modern Warfare's beta as well. However, they ended up being removed after backlash from the community.
Fans of the franchise have been looking forward to Skate 4 for several years. It would be extremely disappointing to see yet another game ruined by micro-transactions and loot boxes. The gaming industry has already made its stance clear on such mechanics but it seems like EA has not learned its lesson yet.
Check Out More News: World Of Tanks Developer Working On AAA Game
Was our article helpful? 👨‍💻
Thank you! Please share your positive feedback. 🔋
How could we improve this post? Please Help us. 😔
[News Reporter]
Avinash is currently pursuing a Business degree in Australia. For more than three years, he has been working as a gaming journalist, utilizing his writing skills and love for gaming to report on the latest updates in the industry. Avinash loves to play action games like Devil May Cry and has also been mentioned on highly regarded websites, such as IGN, GamesRadar, GameRant, Dualshockers, CBR, and Gamespot.