AMD Ryzen series CPUs have always been known for their outstanding performance while being efficient and managing the temperatures well. That is what's expected from the upcoming AMD Ryzen 7000 series.
However, it looks like things are taking a different direction this year. An unnamed Overclocker has already been able to delid the upcoming AMD Zen4 CPU and released a picture of the new integrated heatspreader (IHS). If we see the below picture, things aren't looking that good.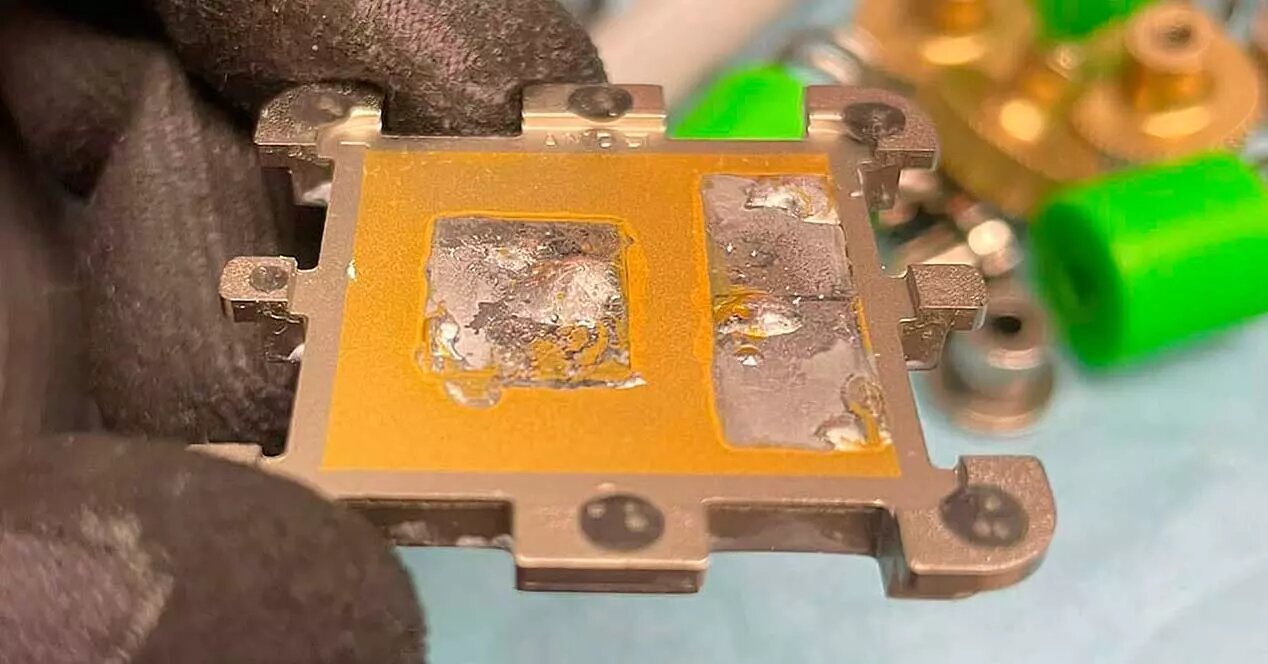 The biggest issue with this IHS, and the factor that will decide the thermal performance of these CPUs, is its thickness (way too thick for an IHS). The I/O die and the two chiplet (each featuring up to eight Zen4 cores) are seen in the picture. Even though they are all bonded to the IHS with gold foil, there is a problem with thickness. And it's because more material, whether copper or graphene, means higher thermal resistance in the heat transfer from the dies to the heat sink or block.
To understand this, you need to understand that even a difference of 1 mm can cause a difference of 3 to 4 degrees of temperature. And seeing the thickness of the lid of this Ryzrn 7000 series processor, there could be thermal issues.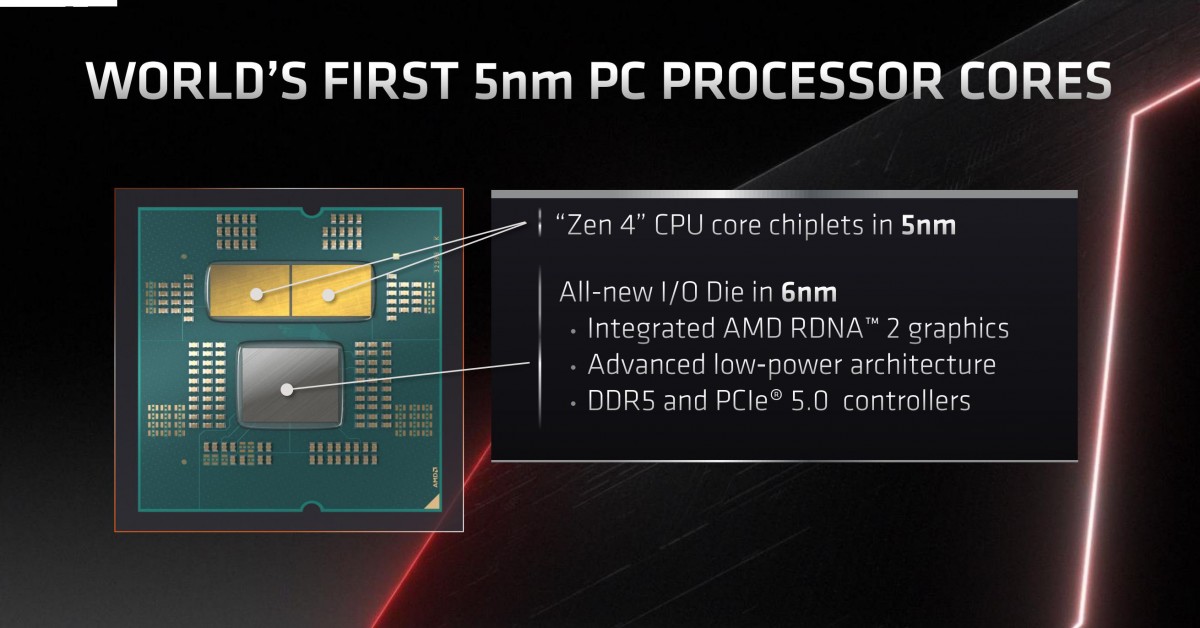 Another problem could be the distance between the dies. The distance between the dies of the processors has been reduced to a mere 1 millimeter. And yes, it will have its advantages in way better performance than before. Still, the dies being very near each other will choke the area of heat dissipation and could increase temperatures.
Let's hope it's an engineering sample, and AMD will take care of things at the final launch, but if not, AMD will have trouble keeping their new Ryzen 7000 series CPUs temperatures in check. And with the already announced 230W power draw along with 5.85MHz of boost on the processors, it will be exciting to see how AMD manages things this time around.
The AMD Ryzen 7000 series processors are set to launch later this September and have been codenamed 'Raphael.' We will keep you updated on any further news and actual temperatures when the CPUs launch. Till then, stay tuned.
More exciting news: GeForce RTX 40 Series To Consume Up to 36% More Power Than RTX 30 Series
Was our article helpful? 👨‍💻
Thank you! Please share your positive feedback. 🔋
How could we improve this post? Please Help us. 😔